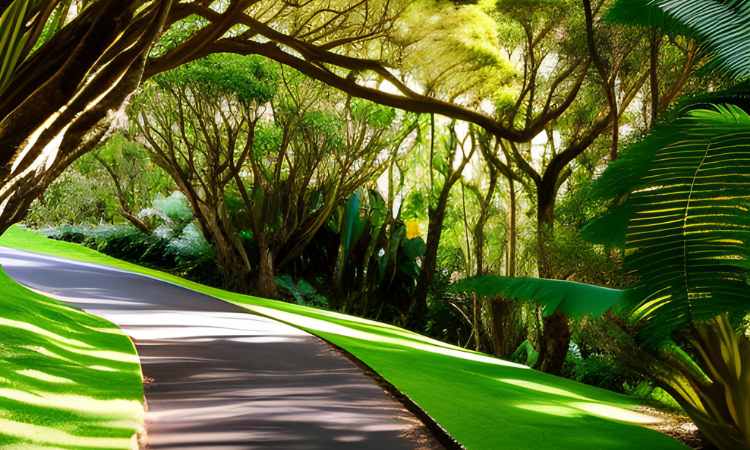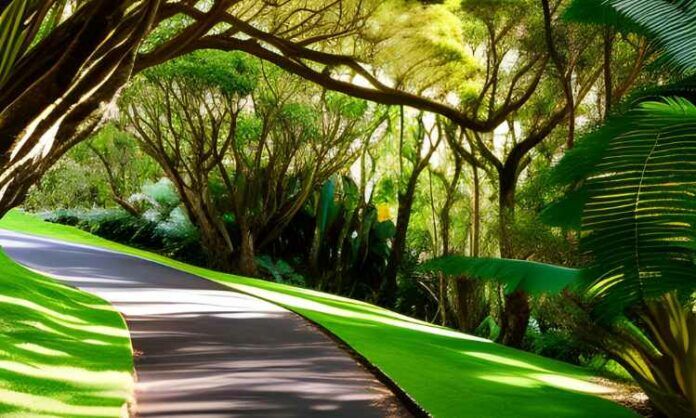 Discovering cheap activities in Auckland doesn't mean you have to compromise on quality or excitement. In fact, this vibrant city offers a plethora of affordable experiences that cater to various interests and preferences.
In this guide, we'll uncover a variety of affordable experiences in Auckland that cater to all interests and preferences. From scenic walks across volcanic cones and regional parks to exploring the rich cultural heritage through museums and art galleries, there's something for everyone.
Moreover, if you're looking for family-friendly attractions or unique experiences such as kava tasting and coastal adventures with gannet colonies, our guide will help you navigate these cheap activities in Auckland effortlessly. So gear up for an unforgettable journey through this beautiful city without breaking the bank!
Scenic Walks and Hikes
Auckland offers numerous scenic walks and hikes that cater to various fitness levels. One must-try is the Coast-to-Coast Walkway, a stunning route from Waitematā to Manukau, encapsulating parks, volcanic cones, and breathtaking city landscapes.
Coast-to-Coast Walkway
From Waitematā to Manukau, you can walk the Coast to Coast path across Auckland.
Through some of the country's finest natural and constructed historic places, it leads you through landscapes sculpted by 600 years of Māori presence and provides panoramic vistas along the journey.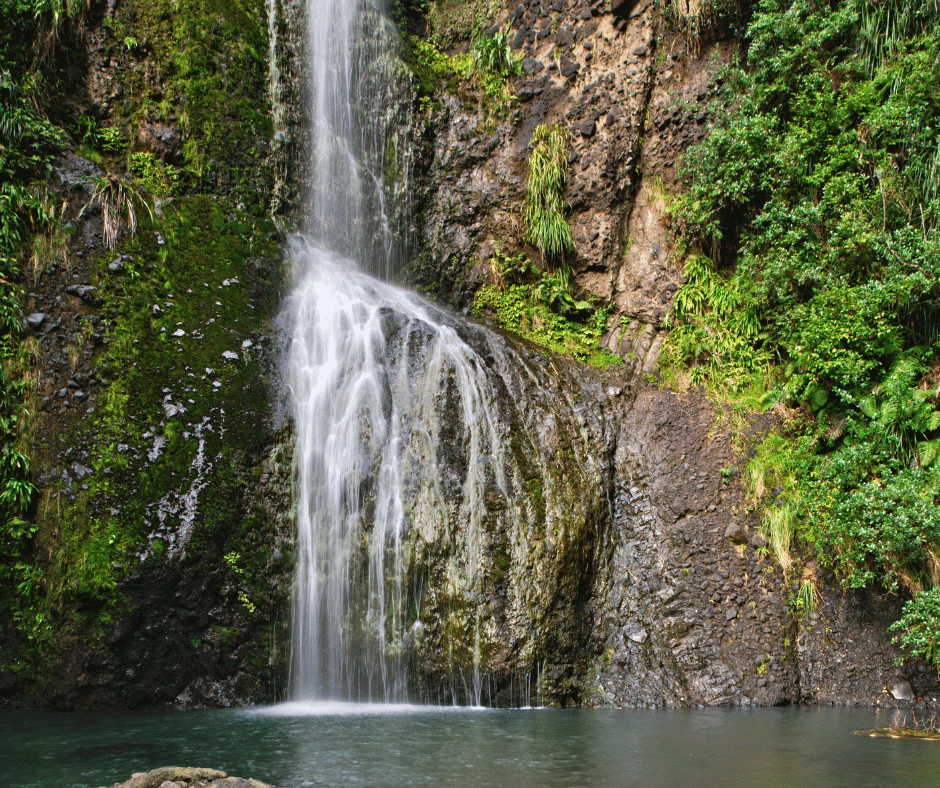 Regional Parks Exploration
If you're looking for more outdoor adventures around Auckland city centre, there are currently 28 regional parks accessible to the general public. From lush forests to rugged coastlines, Auckland's regional parks offer something for everyone.
Waitakere Ranges Rainforest Trails
Waitakere Ranges Regional Park – A popular day trip destination from central Auckland featuring sub-tropical rainforest trails with waterfalls & black sand beaches.
Kitekite Falls Track – This easy hike leads to an impressive waterfall surrounded by native bushland within Waitakere Ranges park.
Mercer Bay Loop – An intermediate-level track offering panoramic coastal views atop soaring cliffs overlooking the Tasman Sea.
Whether you're a local or just visiting Auckland, there's no shortage of cheap and free things to do. So lace up your walking shoes, grab some sunscreen, and hit the trails.
Cultural Experiences in Auckland
Delve into Auckland's rich cultural history by visiting museums and joining free walking tours. Art enthusiasts can enjoy exhibitions at galleries or attend council-organised events showcasing local talent.
Museum Visits
A trip to the Maritime Museum is a great way to learn about New Zealand's seafaring past while exploring the vibrant downtown Auckland city centre. Another option for history buffs is taking a guided tour around Mount Eden, one of Auckland's most iconic volcanic cones.
---
Also Visit: Auckland War Museum
---
Free Walking Tours
To get an insider's perspective on the city, join a free walking tour led by knowledgeable locals. These tours cover various aspects of life in Auckland, from its Maori heritage to contemporary urban culture. Check out websites like New Zealand Free Walking Tours for schedules and meeting points.
---
---
Local Art Galleries
If you're passionate about art, don't miss out on Auckland Art Gallery in Wellesley Street East, Auckland CBD. Auckland Art Gallery boasts an impressive selection of art from both local and international artists, sure to spark your creativity. Additionally, keep an eye out for council-organised events promoting local artists throughout the year – these are often free or budget-friendly.
Outdoor Entertainment During Summer Months
When the sun is shining and the days are long, Auckland comes alive with a plethora of outdoor entertainment options. One popular choice is Silo Cinema, where movies are projected onto massive silos in downtown Auckland's Silo Park. This unique cinematic experience offers visitors an opportunity to watch classic films under the stars while enjoying food from local vendors.
In addition to Silo Cinema, you can also catch free screenings of your favourite flicks at various city parks throughout summer as part of Music in Parks events organised by Auckland Council. These family-friendly gatherings not only showcase great films but also feature live music performances from talented local artists.
Silo Cinema Experience: Grab a blanket or bean bag chair and head down to Silo Park for an unforgettable movie night surrounded by stunning waterfront views.
Music in Parks Events: Keep an eye out for these exciting events happening all over Auckland during summer months – perfect for those looking to enjoy some fresh air, good tunes, and quality cinema without breaking the bank.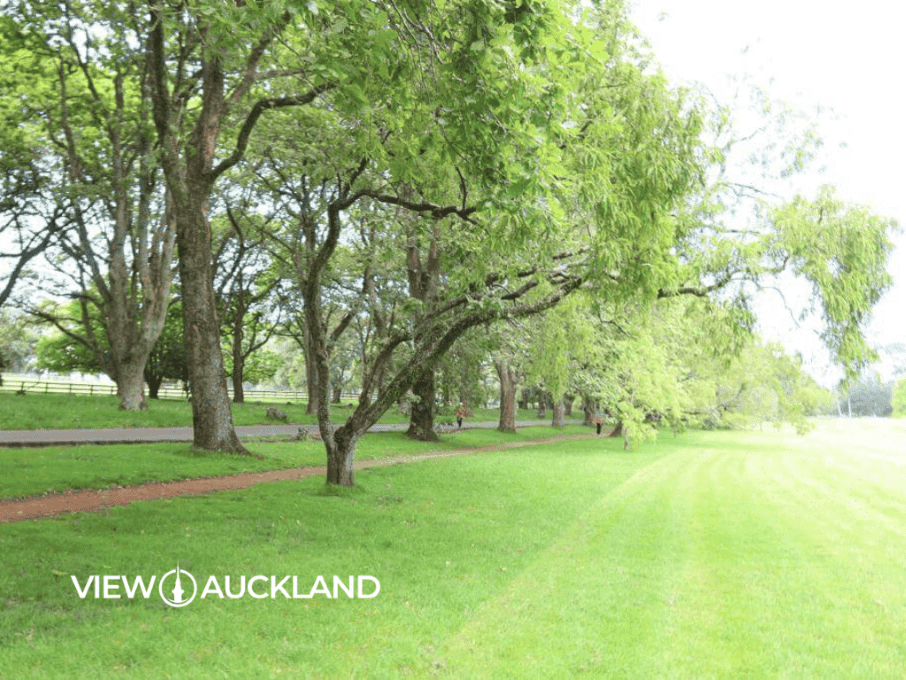 No matter which option you choose, spending a warm evening outdoors watching movies amidst picturesque settings is undoubtedly one of the best cheap activities available when visiting Auckland during summertime. For more cheap and free things to do in Auckland, consider visiting View Auckland's guide. Some other great options include:
Cornwall Park: This expansive park offers visitors a chance to escape the hustle and bustle of downtown Auckland and enjoy a picnic, stroll, or bike ride amidst beautiful gardens and fields.
Black Sand Beaches: Auckland is home to several stunning black sand beaches, including Piha and Karekare, which offer visitors a chance to surf, swim, or simply relax on the sand.
Day Trip to Waiheke Island: Take a ferry from downtown Auckland to Waiheke Island for a day of wine tasting, hiking, and beach hopping.
Albert Park: Located in the heart of Auckland city centre, Albert Park is a beautiful oasis featuring fountains, sculptures, and stunning views of the city skyline.
Sky Tower: For a small fee, visitors can take an elevator to the top of the Sky Tower for panoramic views of Auckland and beyond.
---
---
Beach Adventures Around Auckland
Discover the beautiful beaches around Auckland, offering a variety of activities and breathtaking scenery. For those seeking a refreshing dip, snorkel adventure or simply to bask in the sun's warmth, Ponsonby Hi-S0 Beaches are an ideal destination.
---
---
Tawharanui Regional Park
Tawharanui Regional Park, located north of Auckland city centre, boasts stunning coastal walks with panoramic views. It's also home to native wildlife such as kiwi birds and rare seabirds.
Muriwai & Bethells Beach
If black sand beaches are more your style, head west to Muriwai Beach or Bethells Beach (Te Henga). These unique landscapes offer rugged beauty along with opportunities for surfing and exploring rock formations. Don't miss the chance to visit the gannet colonies at Muriwai during nesting season.
No matter which beach you choose in the Auckland 1 area, be prepared for a memorable day trip filled with stunning views and unforgettable experiences.
Unique Experiences for Thrifty Travellers
For those looking to make their Auckland trip extraordinary without exceeding their budget, here are some creative and affordable activities. From sampling traditional island drinks to indulging in artisanal ice cream, these budget-friendly activities are sure to make your visit memorable.
Four Shells Kava Bar
Experience a taste of the Pacific Islands at Four Shells Kava Bar, where you can try Kava – a famous island drink with relaxing properties. This earthy beverage is made from the root of the kava plant and has been enjoyed by locals for centuries.
Craft Brew Tasting
Auckland's craft beer scene is thriving, so why not sample some local brews? Head over to Brothers Beer City Works Depot or Brewers Co-operative for an impressive selection of beers on tap that cater to all tastes.
Artisanal Ice Cream at Giapo
No visit to Auckland would be complete without trying some delicious ice cream from Giapo. Known for their innovative flavors and artistic presentation, this popular spot offers mouth-watering creations like Paraoa Parai (Maori bread) ice cream sandwiches.
In addition to these one-of-a-kind experiences, consider joining a Frenzi Crawl NZ$10 event, a fun-filled evening that includes four free drinks, party games, and the chance to win big prizes. Auckland offers a plethora of inexpensive activities, so you'll never be short on thrilling adventures.
Family-Friendly Attractions in Auckland
Auckland is a great holiday destination for families, with plenty of attractions to keep everyone entertained. One popular spot is SEA LIFE Kelly Tarlton's Aquarium, where you can get up close and personal with fascinating marine life such as sharks, penguins, and turtles.
For a unique animal experience, visit the Auckland Zoo to observe over 100 different species from around the world. At the Auckland Zoo, kids can observe a wide range of animals including elephants, giraffes, and lions.
Butterfly Creek: For an immersive experience into the world of insects and reptiles, head to Butterfly Creek. Here you'll find butterflies fluttering freely in their tropical habitat alongside crocodiles and other exotic creatures.
Dinosaur Kingdom: Young dinosaur enthusiasts won't want to miss out on visiting Dinosaur Kingdom at Butterfly Creek. This attraction features life-sized animatronic dinosaurs that are sure to amaze.
Stardome Observatory & Planetarium: Gaze at the stars above by visiting the Stardome Observatory & Planetarium. With interactive exhibits and captivating planetarium shows, it's perfect for budding astronomers.
Eco Zip Adventures: Get your adrenaline pumping with thrilling zipline rides through native New Zealand forest at Eco Zip Adventures. Suitable for ages 8 and up, it's an unforgettable family experience.
Whale & Dolphin Safari: Embark on a Whale & Dolphin Safari to witness these majestic creatures in their natural habitat. With knowledgeable guides and comfortable boats, this is an adventure the whole family will cherish.
With so many exciting attractions to choose from, your visit to Auckland is sure to be filled with memorable experiences that the entire family can enjoy together.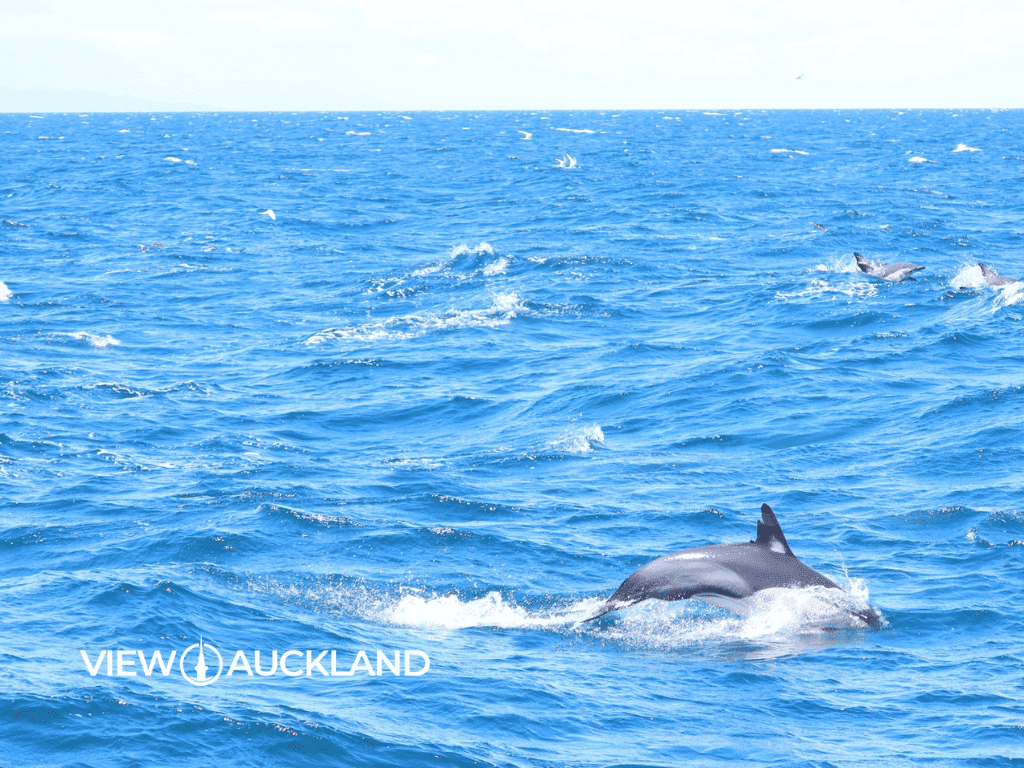 Budget-friendly Dining Options in Auckland
When you visit Auckland, you don't have to break the bank to enjoy delicious meals. Auckland boasts a wide selection of economical eateries to suit any palate. One such option is the food court on Albert Street, located in the heart of downtown Auckland.
Albert Street Food Court
The Albert Street Food Court celebrates Asian influences with its diverse range of affordable dishes from countries like China, Japan, Korea, and Vietnam. It's an excellent place for those who want to explore new flavors without spending too much.
Authentic Paraoa Parai Experience at Giapo
If you're craving something sweet after your meal, head over to Giapo. This popular ice cream shop not only serves artisanal treats but also offers an authentic Paraoa Parai experience – a traditional Maori bread served with ice cream. It's a unique combination that will leave your taste buds wanting more.
Local Cuisine in Matakana
A short drive north from the bustling Auckland City Centre, you'll find Matakana – a charming village known for its fresh produce and local cuisine. Here, visitors can enjoy tasty yet inexpensive meals made from locally sourced ingredients at places like Rusty Pelican Pizzeria & Cafe or Plume Cafe & Wine Bar.
Rusty Pelican Pizzeria & Cafe
Plume Cafe & Wine Bar
With these budget-friendly dining options, you can indulge in Auckland's diverse culinary scene without worrying about your wallet.
Leisurely Exploration Around The City
For a more relaxed experience, visitors can stroll along the psychedelic pink pathway connecting the upper city center to the harbor. This unique walkway offers an enjoyable way to explore downtown Auckland and take in stunning views of the cityscape.
Pink Lightpath Stroll
The Pink Lightpath, also known as Te Ara I Whiti, is an eye-catching pedestrian and cycle path that provides a colorful journey through Auckland's bustling streets.
Manukau Heads Lighthouse Visit
A trip to Manukau Heads Lighthouse, a lovingly restored landmark, allows you to soak up panoramic vistas of Auckland's coastline while learning about its maritime history.
Exploring Auckland Botanic Garden
Nature lovers should not miss out on visiting the 64-hectare Auckland Botanic Garden, which boasts over 10,000 plant species from around the world. Embark on one of their heritage walks or enjoy seasonal events such as art exhibitions and music performances within this lush sanctuary.
In addition to these leisurely activities, other notable attractions include Archie Brothers Museum, Rangitoto Island, and numerous waterfalls and viewpoints along the Foreshore Walk. For those looking for cheap activities in Auckland, check out Cornwall Park, black sand beaches, day trips to Albert Park and Silo Park, and the Sky Tower.
FAQs in Relation to Cheap Activities in Auckland
What are some of the cheapest activities to do in Auckland?
There are many cheap activities in Auckland that won't break the bank. You can take a scenic Coast-to-Coast Walk, explore regional parks like Waitakere Ranges, visit cultural and historical attractions such as museums, enjoy art events and exhibitions at the Auckland Art Gallery, attend free outdoor entertainment during summer months like Silo Cinema or Music In Parks, and have beach adventures.
Are there any free or low-cost attractions in Auckland?
Absolutely. Auckland has many free or low-cost attractions that you can enjoy. You can take walking tours around the city center, visit notable museums showcasing local heritage such as the Maritime Museum or War Memorial Museum (free for NZ residents), and explore regional parks with waterfalls hikes and coastal walks routes.
Are there any discounts available for tourists visiting Auckland?
Yes, tourists can find discounts on various attractions by using websites like BookMe, which offers deals on popular experiences. Additionally, check out Auckland Tourism's website for special promotions and discounted rates on selected activities.
Where can I find a list of budget-friendly activities and events in Auckland?
You can visit ViewAuckland, an online platform that provides information about affordable things to do across different categories including arts & culture events, family-friendly attractions, nature & wildlife experiences, food & drink venues, nightlife options, and more, all within your budget range.
What are some of the best value experiences to be had in Auckland?
Try a Kava tasting experience at a local Kava bar
Go on a Frenzi Crawl nightlife adventure for an affordable night out
Visit SEA LIFE Kelly Tarlton's Aquarium with discounted tickets online
Explore the wonders of Auckland Zoo, which offers great value for families and animal lovers alike.
Also Check Out:
Conclusion
There are plenty of cheap activities in Auckland for tourists and locals alike. From scenic walks to cultural attractions, exploring the art scene to beach adventures, there's something for everyone. You can explore regional parks and discover volcanic cones or take a free walking tour to learn about the city's history.
If you're looking for unique experiences, try kava tasting or join a Frenzi Crawl nightlife adventure. Families can enjoy visiting SEA LIFE Kelly Tarlton's Aquarium or exploring Auckland Zoo.
CLICK HERE FOR: AUCKLAND ZOO DISCOUNT
Are you ready to start your affordable adventure? Check out View Auckland for more information on these cheap activities in Auckland!