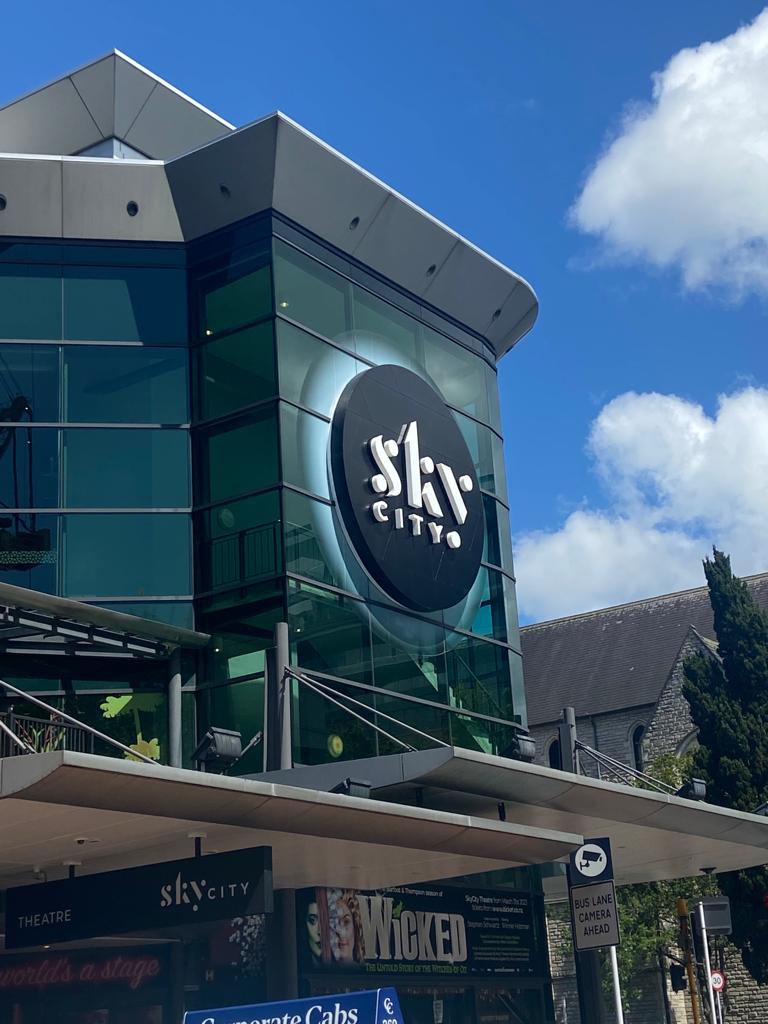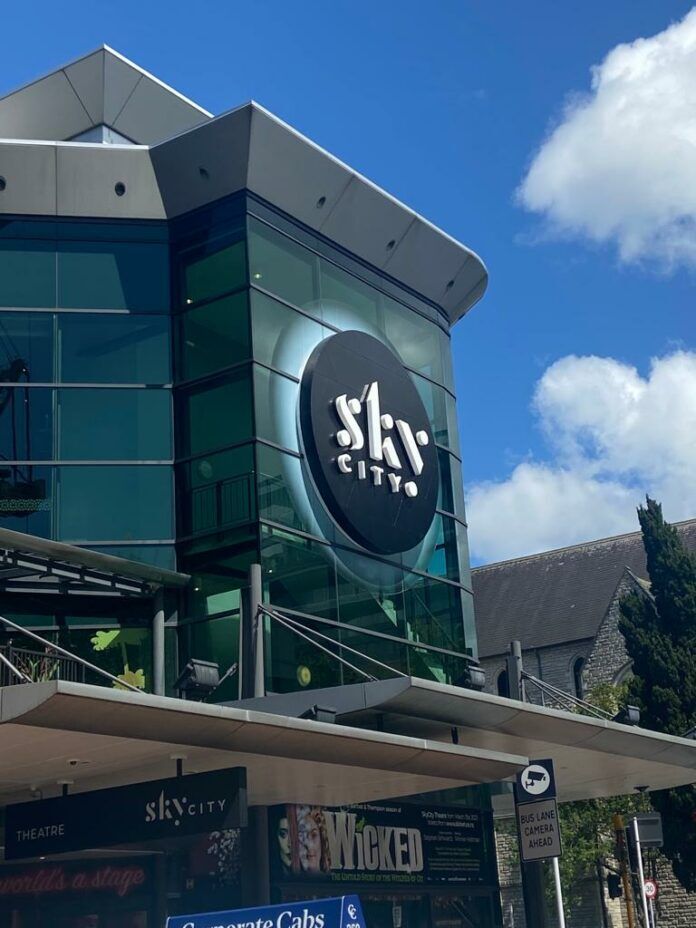 All You Need to Know About Skycity Auckland cbd
This luxurious 5 star hotel is located in the heart of the central business district of Auckland, New Zealand, between Victoria and Federal Streets. Skycity Auckland is also an entertainment complex and casino.
A popular hotel in New Zealand and one of the busiest in the country, it is located within the main Auckland complex and mainly serves families, business travellers, and gamblers.
The complex includes two hotels, 20 restaurants and bars and a large casino. If you're looking for a fun night out or a place to stay in Auckland, Skycity is the place for you! Read on to find out more about what this popular destination has to offer.
---
Entertainment at Skycity Auckland
Looking for a fun night out? Skycity Auckland has you covered, Skycity Auckland offers a wide range of entertainment options for visitors of all ages. The casino is open 24 hours a day, seven days a week with over 2,100 gaming machines and 150 table games.
Plus, they have table game jackpots and VIP gaming for those who want to up the stakes. And don't forget there is live entertainment and Skycity Poker. All this and more awaits you at Skycity Auckland.
Please note that you must be aged 20 years or older to enter the gaming areas at Skycity Auckland.
---
Hotel of Luxury
The Grand by SkyCity…
SkyCity Auckland is home to one of the most luxurious hotels in the city, The Grand by SkyCity. This lavish hideaway rests high above the bustling night life of the city streets below, providing guests with an unparalleled level of privacy and refinement.
The Grand by SkyCity offers a wide range of amenities and services that are sure to please even the most discerning traveller.
From the moment you step through the doors, you'll be enveloped in an atmosphere of understated luxury and warmth. Whether you're looking to enjoy a romantic evening out on the town or want to dance the night away at one of SkyCity's world-class nightclubs, this is the perfect place to do it. So come and experience the elegance and sophistication of The grand by SkyCity Auckland.
SkyCity Hotel
SkyCity Auckland hotel is the perfect place to escape the everyday and experience something truly special. The modern and spacious accommodation, world-class facilities and exceptional service will make your stay truly memorable.
Whether you're exploring the sights and sounds of vibrant Auckland, enjoying a rejuvenating spa treatment, or dining at one of the many superb restaurants, SkyCity Auckland hotel is the perfect base for your next Auckland adventure. SkyCity Auckland hotel – where exceptional experiences happen every day.
---
Plenty of Dining Options at Skycity Auckland
SkyCity Auckland hotel is the perfect place to stay when visiting New Zealand. With an array of delicious cuisine from our restaurants and bars, including award winning recipes by acclaimed New Zealand chef Peter Gordon, you'll be spoilt for choice when it comes to dining at Skycity Auckland.
Whether you're looking for fine dining or a quick bite to eat, there's something for everyone. Popular choices include The grill, twentyone, orbit 360° dining and The Sugar Club.
Sky Cafe
Sky Café and Kapiti have teamed up to bring Aucklanders iconic cheese, ice cream, beverages and snacks with stunning 360° views. The Sky Café is perched 182 metres above Auckland City, offering breathtaking views of the cityscape.
Whether you're after an ice cream for the kids or to share a cheese board over a glass of wine, Sky Café and Kapiti have you covered. The combination of Sky Cafe's unique setting and Kapiti's delicious food makes for an unforgettable experience.
---
Breathtaking Panoramas of the Iconic Sky Tower
Sky Tower is an iconic structure in the beautiful cityscape of Auckland, New Zealand. Providing breath-taking panoramas of the city and beyond, Sky Tower is a popular tourist destination. Standing at over 1,000 feet tall, Sky Tower is the tallest free-standing structure in the Southern Hemisphere.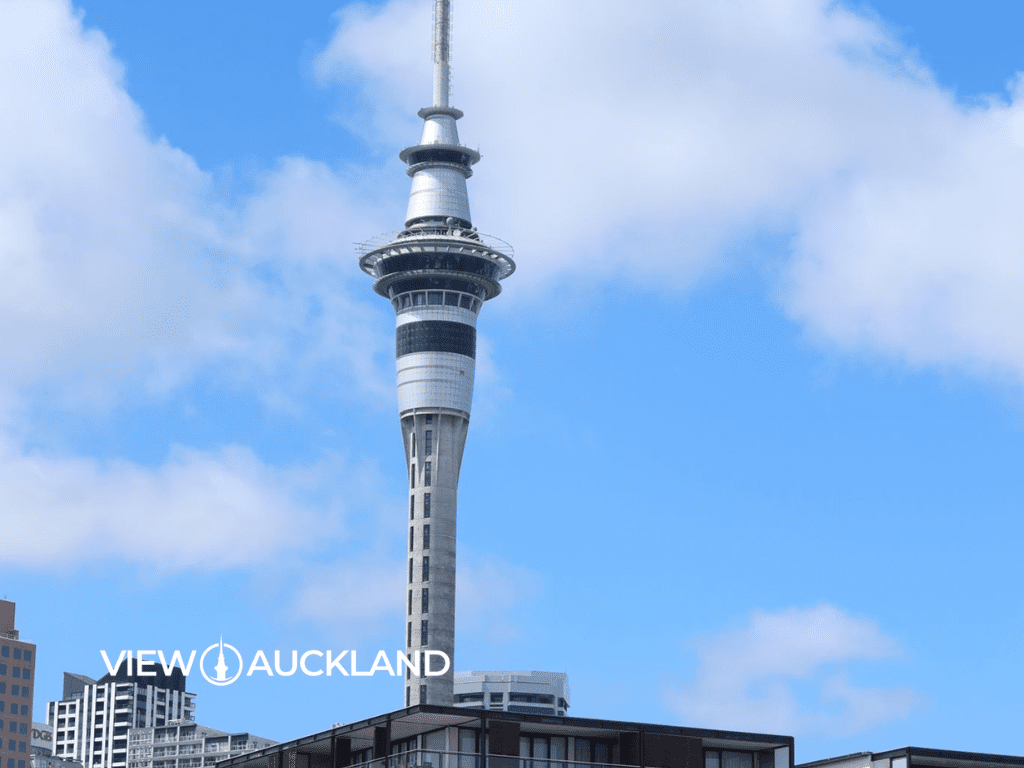 Visitors can enjoy stunning views from the observation decks, or experience the thrill of SkyJump – a base jump from the tower. Sky Tower is also home to SkyCity Auckland, one of New Zealand's largest casino complexes.
Whether you're looking to enjoy the view, try your luck at the casino, or take a death-defying leap, Sky Tower has something for everyone.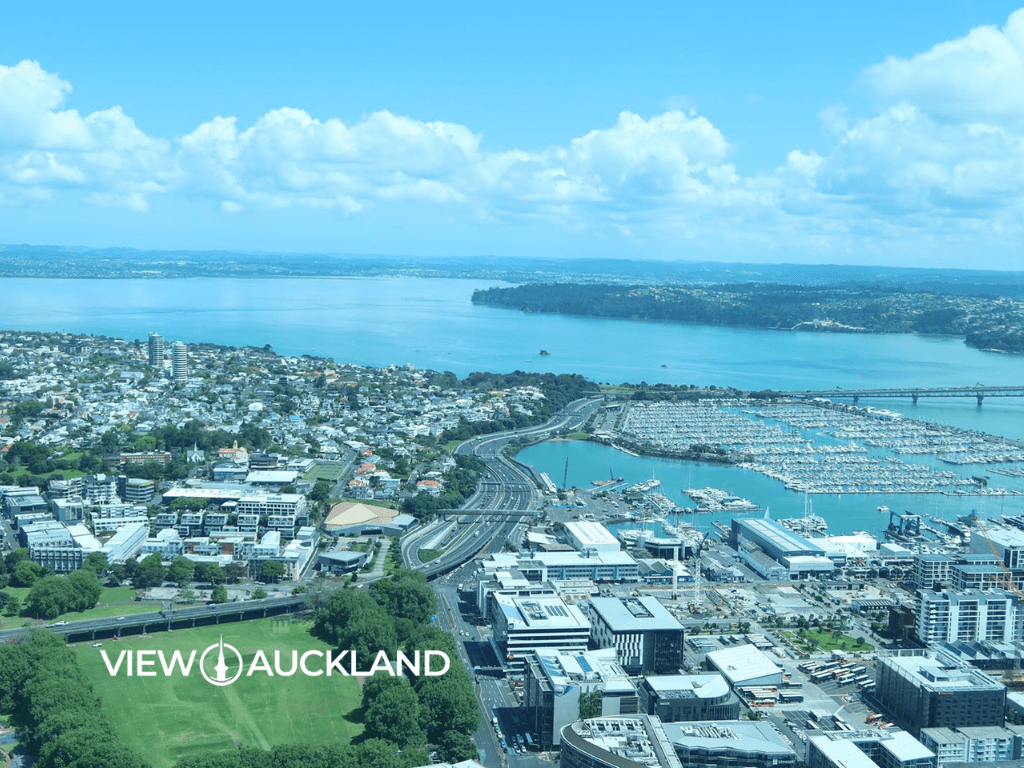 The 360° view is exceptional and takes in ancient volcanoes, sparkling sunlit harbours and beyond.
---
Adrenaline fuelled activities
At Sky Tower, you can view the city from 186 metres above street level. With SkySlide, you can soar and slide down imaginary glass tubes that wrap around the Sky Tower at top speeds.
Experience enchanting environments, discombobulating displays, and interactive technologies while exploring horror, sci-fi, and fantasy worlds at the Wētā Workshop. Alternatively, join the All Blacks Experience for a 45-minute guided tour that shows you how to become an All Black.
---
The Details:
Within a short drive of Auckland Airport, SkyCity Auckland is located in the heart of Auckland City, close to the central bus and train stations.
Address: Corner Victoria and Federal Streets, Auckland, New Zealand
Phone: 08007592489
Email: enquiries@skycity.co.nz
Opening hours: Open 365 days a year, 24 hours a day *The Casino is closed on Christmas Day, Good Friday, and ANZAC Day between 3am and 1pm.
Website: https://skycityauckland.co.nz/
---
Final Words
Skycity auckland is an iconic landmark in the Auckland skyline. With its central location and beautiful views, skycity auckland is a popular choice for luxury accommodations.
The rooms are spacious and well-appointed, and the hotel offers a variety of amenities, including an on-site spa. skycity auckland is also home to a number of restaurants, bars, and shops, making it the perfect place to explore the city.
Whether you're looking for an unforgettable experience or simply want to relax and enjoy the view, skycity auckland is the perfect destination.
Also, check out: