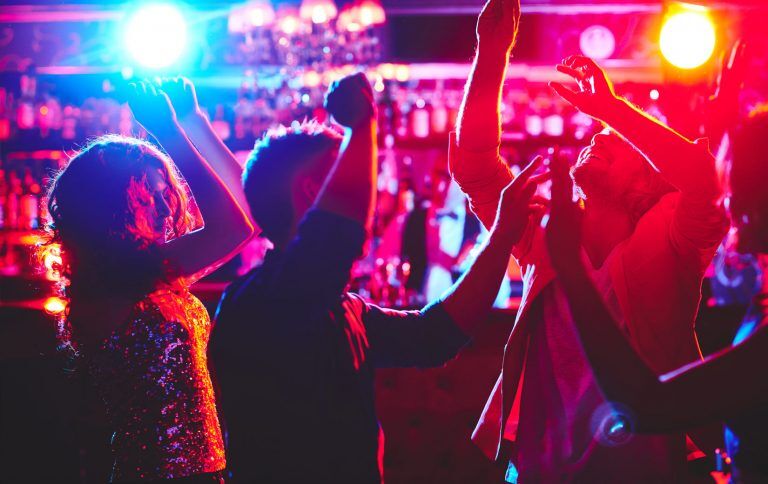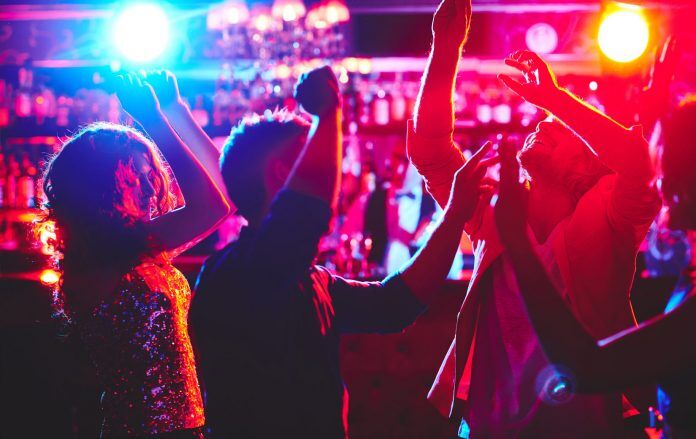 Has the party started yet? If you're in the Auckland region, you'll want to be ready a soon as the lights go out to discover the best Auckland Nightclubs for an unforgettable night out. The city of almost two million people knows a thing or two about clubbing. From atmospheric bars to rowdy clubs to rooftop venues Auckland, there's everything you need to create memories in your own way. Experience an awesome night out at one of the following night clubs Auckland has to offer!
This guide will look at the top 10 club venue's in Auckland, offering you variety in both style and pricing. When compiling this list of amazing clubs, we took into account several factors, including:
Atmosphere—Hardcore clubs, lounge bars, and everything in between are considered to make your trip as epic as possible.
Alcohol—From cheap beer to fine wine, nothing is off the table at these blazing hot clubs.
Price—Our list gives you a chance to discover the club you've dreamed of, no matter your budget.
It's time to throw down! Keep reading to check out the top Auckland nightclubs.
10 of the Best Clubs:
What Auckland-based clubs do we recommend? Take a look below:
Impala
With perhaps the best music scene anywhere in Auckland, Impala provides partygoers a unique experience to see some of the best local and international music acts live and in person. This, combined with great alcohol menu and an upbeat party atmosphere, has helped this establishment become one of Auckland's legendary joints—meaning you'll want to try it for yourself. Check out Impala nightclub Auckland for a fun packed evening.
Join the celebration at 7 Shortland St, Auckland 1010, New Zealand or call and make inquiries at +64 9-309 9764.
Read next: Best House Painting Services in Auckland
Family Bar
Don't worry—there's nothing PG about this famous Auckland LGBT nightclub. This gay bar is known for its risqué and lively parties. Family Bar, located on the famous k road as it is known to the locals, is one of the most inclusive and host to the most rambunctious karaoke nights that you don't want to miss. Amusing, boisterous, and a bit quirky, Family Bar has cemented its legendary status on k road over the years.
Make sure you stop by at 270 Karangahape Road, Auckland, New Zealand. Want more details? Call at +64 9-309 0213.
Ponsonby Social Club
Make new friends and enjoy the alcohol at Ponsonby Social Club, an upbeat nightclub venue with a contemporary twist. DJs from both the local area and abroad play tracks to create a modern, fast-paced atmosphere where only the hippest come to get their grove on. Combine this with the amazing alcohol, and Ponsonby Social Club is one joint you don't want to miss.
Dance the night away at 152 Ponsonby Road, Auckland, New Zealand or call ahead at +64 9-361 2320.
1885
Join the party of the century at this timeless club. 1885 knows how to throw down in style and class. Sip cocktails at the upscale bar or join the dance floor for a rowdier time. A local hotspot, 1885 boasts several bars and dance rooms, making it the perfect venue for larger crowds. 1885 is one of the most popular night clubs in Auckland.
All dressed up? Head over to 1885 at 27 Galway St, Auckland 1010, New Zealand or call for more details at +64 9-551 3100.
Read next: The Top 5 Rooftop Bars in Auckland
Bungalow 8
Join the fiesta at Bungalow 8 in Auckland CBD for the best Latin American-themed nightclub. With international DJs from South America that light up the dance floor with Spanish-language hits, patrons break it down and groove the night away on the dance floor with hard-hitting, fresh alcohol that elevates any get together. Try out the various Latin American foods on their menu and partake in some of the club's famous cocktails.
Can't wait? Head out to Bungalow 8 tonight at 48 Market Pl, Auckland 1010, New Zealand or call ahead at +64 9-307 1500.
Grand Central Ponsonby
Looking for something with a more personal ambience? Grand Central Ponsonby is where you can find live music every night of the week, as well as DJ performances that are unrivaled in the Ponsonby Social club arena. Party like an animal until the wee hours of night and even participate in the Open Mic nights that have helped the club become a local favorite.
You can visit Grand Central Ponsonby at 126 Ponsonby Rd, Grey Lynn, Auckland 1011, New Zealand or call for more details at +64 9-360 1260.
The Roxy
Roxy nightclub Auckland will make your party go to the next level by throwing down on this rooftop venue of Auckland CBD's famed Imperial Building. Mingle, dance, and drink till you drop on the dance floor, or climb to the top for incredible views overlooking the gorgeous city skyline. Good alcohol, upbeat music, and a ritzy aura make the Roxy one of the clubs you will want to visit in Auckland city.
See for yourself at 7 Fort Lane, Auckland 1010, New Zealand or make inquiries at +64 9-929 2701.
Cassette 9
Variety is the name of the game at Cassette 9, a hip party joint that offers both fresh tracks spun by sought-after DJs and music from some of the best bands in Auckland city. Cassette 9 parties it up until 4 AM, meaning you can literally throw down until almost the break of dawn. Make sure to be there to experience the famed Bitchin' Bingo nights and give some of their legendary drinks on the menu a go at the bar.
Paint the town red at Cassette 9 at 9 Vulcan Ln, Auckland 1010, New Zealand or call at +64 9-366 0196.
Danny Doolans
When you visit the Auckland viaduct harbour you will no doubt come across one of the top Irish bar and pubs, Danny Doolans, which offers a unique, rowdy atmosphere that's perfect for fans of live music. Seven nights a week, musicians come to sing classic covers while patrons dance and drink some of the finest alcohol west of Ireland. Not enough for you? Make sure to try out the full Irish breakfast and other delicious food menu on offer at the pub.
Why not give it a go for yourself at 204 Quay St W, Auckland CBD or call for more details at +64 9-358 2554.
The Kingslander
Open until 1AM, the Kingslander is more than just a cool name. This venue has live music and a sports bar that always has something going on, including pool, darts, and televising international sports. Party with good alcohol and incredible tunes from some of the best around. Make sure to take advantage of the daily specials to get the most out of your trip.
Visit at 470 New North Road, Kingsland, Auckland 1021 or call in advance at +64 9-849 5777.
The Wrap Up
With so many great options, it's impossible not to have a great night in Auckland, so make sure to use this guide to find a nightclub best suited for you in Auckland, New Zealand. Whether you're looking to experience something small and intimate or hardcore, we cover it all so you can get the party started.
So don't wait! Shut down that browser and go out for some fun!
Read next: Auckland Electricians