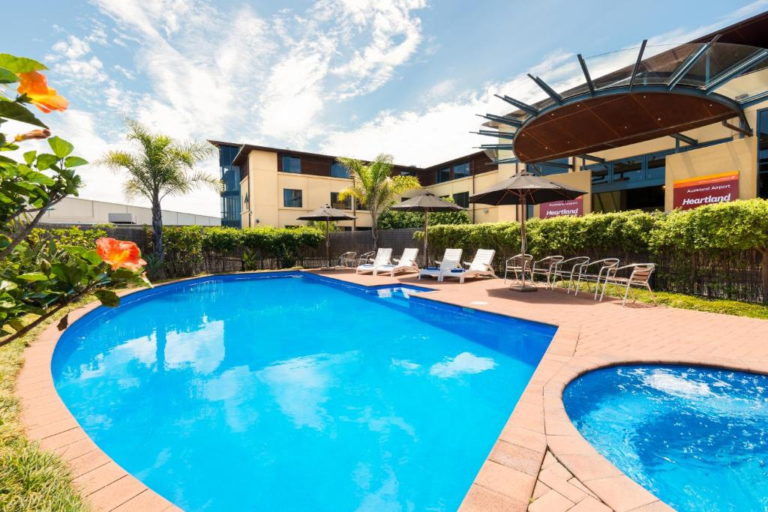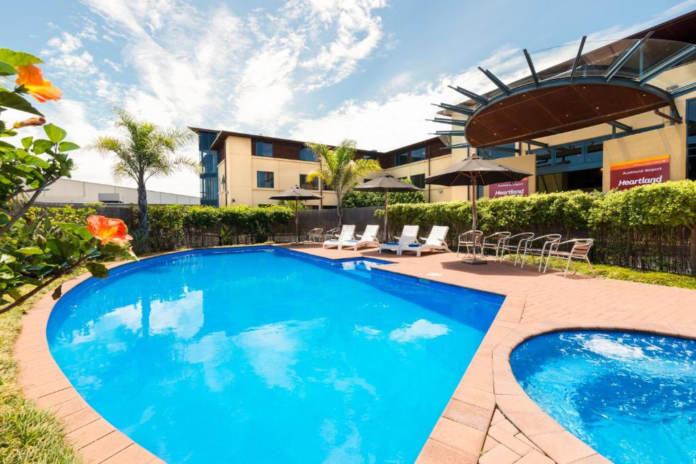 At the heart of South Auckland lies Mangere, a suburb known for its proximity to Auckland Airport and its array of hotel options. The Jet Park Hotel Auckland Airport, Heartland Hotel Auckland Airport, and Sudima Auckland Airport are just a few of the hotels in South Auckland that offer a free airport shuttle for your convenience. And with free parking, free Wi-Fi, and outdoor pools, these hotels are sure to make your stay in South Auckland comfortable and enjoyable.
With a variety of accommodations to choose from, including budget-friendly options like Ibis Budget Auckland Airport and luxury hotels like Grand Millennium Auckland, there's something for everyone in South Auckland.
---
YOU MIGHT ALSO LIKE:
---
---
Heartland Hotel Auckland Airport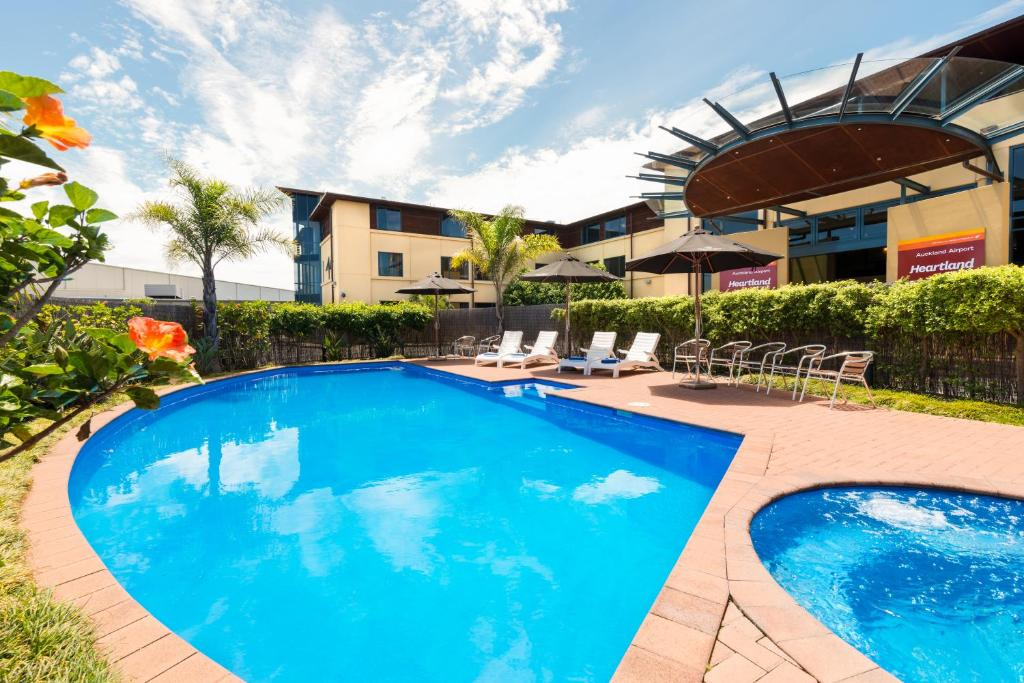 If you find yourself in need of a place to rest your head near Auckland Airport, look no further than Heartland Hotel Auckland Airport. Located only 10 minutes from the airport, this bustling hotel offers all the amenities you'll need for an enjoyable and hassle-free stay.
With a mix of sophistication and South Auckland charm, it's the perfect spot for locals or visitors alike! Whether you're coming for business or pleasure, prepping for an epic spring holiday or just wanting to escape the everyday hustle and bustle, there is something here that will make your stay in South Auckland truly memorable.
According to guest reviews, The Heartland Hotel Auckland Airport is a great destination for couples wanting to stay in South Auckland! Amenities include a 24-hour airport shuttle and an outdoor pool.
Each room comes with a private bathroom and kitchenette. There are multiple restaurants and cafes within walking distance, but you can also enjoy a meal or a drink at the hotel's lobby bar.
---
Auckland Airport Kiwi Hotel
Let us introduce you to Auckland Airport Kiwi Hotel – the perfect pit stop for all of your adventure needs. With an unbeatable location close to some of the region's most popular attractions and generous amenities included, this modern hotel will give you the perfect home away from home – just with added comfort and convenience thrown into the mix. Read on to find out why we can't get enough of Auckland Airport Kiwi Hotel!
The Auckland Airport Kiwi Hotel is another excellent choice if you want to stay near Auckland Airport while still being able to experience South Auckland.
The hotel is a short drive to both downtown Auckland and Manukau City. There is a restaurant and bar inside the Auckland Airport Kiwi Hotel, as well as a beautiful courtyard area.
---
The Sebel Manukau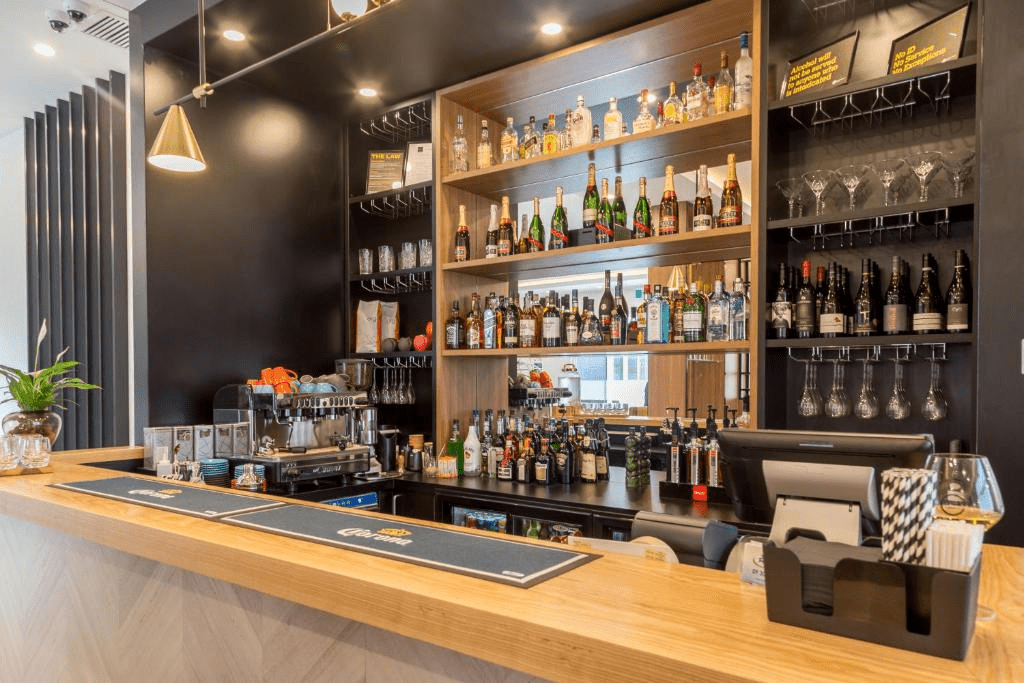 The Sebel Manukau Hotel! Perfectly located near all of South Auckland's main attractions and just minutes away from shopping hotspots and delicious dining options – this is one accommodation option you don't want to miss out on. With friendly staff, stylish rooms and a variety of amenities, we can guarantee an unforgettable experience with your stay at The Sebel Manukau Hotel!
The Sebel Manukau is an excellent choice if you want to visit the Rainbow's End, the largest theme park not just in South Auckland, but in the entirety of New Zealand. It is just steps from the hotel!
Before you start your day, you can enjoy breakfast at the hotel's restaurant. You can also relax in the evening with a glass of wine or a cocktail from the lobby bar.
---
Jetpark Hotel Auckland Airport
Located just minutes away from the international airport, this hotel offers convenient access to all your travel needs. Not only that, but it's also a great place to kick back and relax once you've wrapped up an adventurous day exploring the vibrant city of Auckland and its surrounding areas.
With spacious rooms, friendly staff, delicious cuisine choices, incredible views of Rangitoto Island and more, our Jetpark Hotel Auckland Airport is one accommodation experience that won't soon be forgotten!
---
Ramada Manukau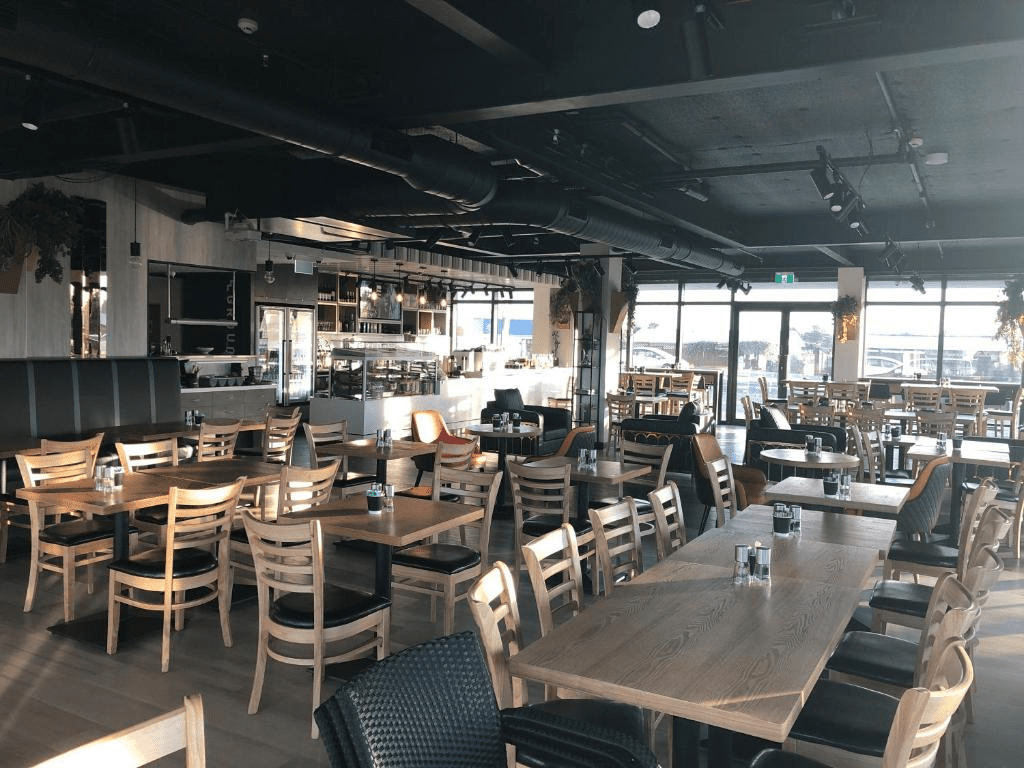 If you're travelling in South Auckland and looking for somewhere to lay your head, Ramada Manukau Hotel should be at the top of your list. Offering premium accommodation right by the airport, this 4-star hotel is perfect for holidaymakers looking to make their journey as comfortable as possible. Relax in one of the cosy rooms and suites or unwind around the pool with a cocktail – no matter what kind of experience you're after, Ramada Manukau has it all! Read on to find out more about this great South Auckland destination and book yourself a stay today!
This South Auckland hotel is excellent accommodation if you'd like to visit Vector Wero Whitewater Park, as it is right behind the hotel. The Vodafone Events Centre is also nearby. The hotel is south of Auckland CBD. A continental breakfast is included in the price of your stay.
---
Novotel Auckland Airport
Are you always on the go and travelling a lot? Don't have time to stay in one place too long? Look no further – Novotel Auckland Airport is here! Nestled away in South Auckland, this warm and friendly hotel gives weary travellers a comfortable home away from home.
Whether you're staying for work or pleasure, Novotel's modern amenities, convenient location, and top-tier service will ensure your holiday to New Zealand runs smoothly.
Get ready to enjoy all that the city has to offer without missing out on some of the comforts of home! So pack your bags and book yourself an amazing stay at Novotel Auckland Airport.
The hotel features a restaurant with a live cooking station, so you can also have a one of a kind dining experience before you head to the airport.
---
ibis Budget Auckland Airport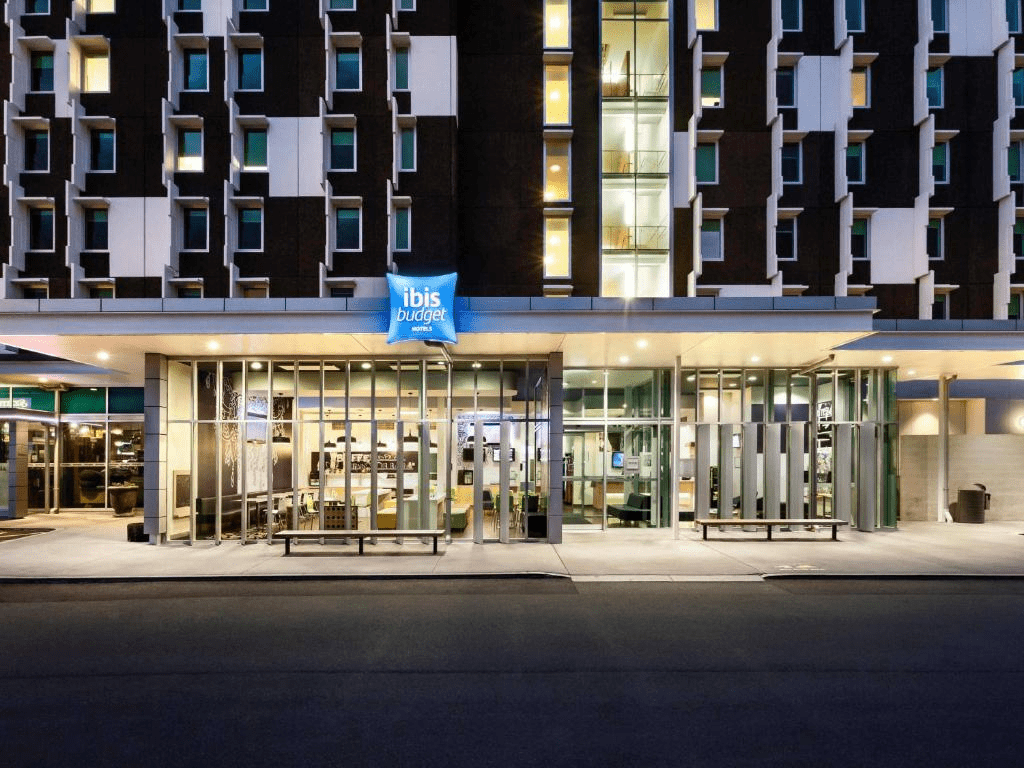 The ibis Budget Auckland Airport is an excellent choice whether you just want to check in to a hotel close to the airport before your flight, or if you want to explore South Auckland. This is a good option for couples, families, and solo travellers alike.
There is free parking and a free airport shuttle (availability subject to change). A full English/Irish breakfast is also available for guests of the ibis Budget Auckland Airport.
---
Proximity Serviced Apartments Manukau
The Proximity Apartments are a great choice if you want to have an extended stay in Manukau City. Studio, 1-bedroom, and 2-bedroom apartments are available.
Whether you just want to stay the night or spend a few weeks, this hotel in South Auckland is a great choice for families.
---
Holiday Inn Auckland Airport
If you're seeking a place to stay in South Auckland, the Holiday Inn Auckland Airport is a great choice. Not only are you close to several shopping opportunities and delicious eateries but everything is at your doorstep with easy access and convenient facilities.
This hotel is 5 minutes from the Auckland Airport and 25 minutes from Auckland CBD. The Holiday Inn Auckland Airport features a beautiful garden. Each room has a private balcony where you can take in the views from the privacy of your room.
---
So there you have it, a comprehensive list of all the best hotels South Auckland has to offer. Whether you're looking for a place to stay during your next business trip or you just need a weekend getaway, these hotels will definitely not disappoint. So what are you waiting for? Book your stay today!