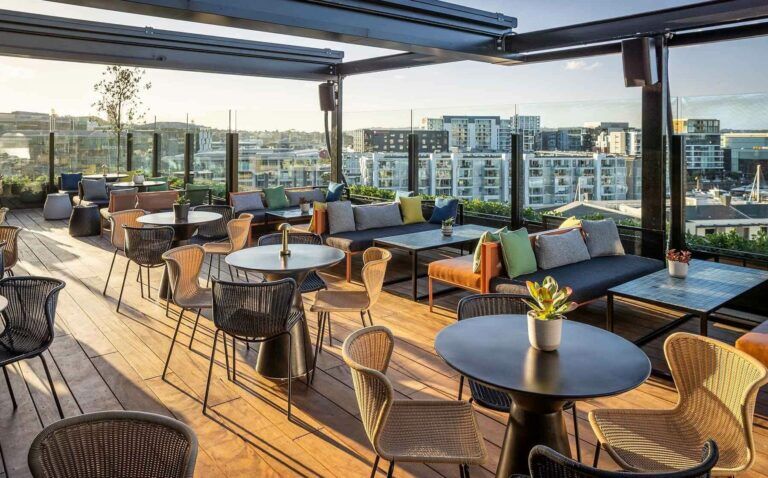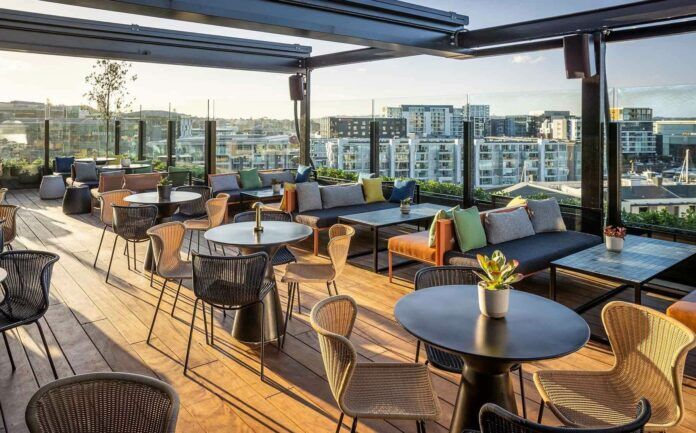 Auckland's Best Kept Secret – Qt Rooftop Bar 🍸
When you're looking for a venue with the perfect blend of great atmosphere, amazing views and delicious food & drinks – look no further than QT Rooftop bar Auckland!
Enjoy taking in the stunning skyline while sipping on some craft beers and nibbling on delicious bites – all while being surrounded by good vibes and good friends.
Drinks Menu
Rooftop at QT offers an expansive drink menu with something to suit every taste.
If you're in the mood for something refreshing, try one of their signature cocktails like the Orient Express (Hayman's 'Saffron'Apricot Infuesd Gin, Martell Brandy VS, Cinnamon, Citrus) or the sugar plum (Plum Sake, Finlandia 'Rose' Vodka, Vanilla, Amaretto, Citrus, Egg White).
Or, if you're feeling something a little naughty, order a Pandino (Pandan Infused Lunatic & Lover Barrel Aged Botanical Rum, Falernum, Aperol, Perrier-Jouet Brut Champagne). Trust us, it's well worth it.
Food Menu
In addition to their drinks menu, Qt Rooftop Bar also offers a selection of small plates and share plates designed to be enjoyed whilst soaking up those incredible views.
Our personal favourites include te matuku waiheke island oysters, but if you're really feeling hungry, go for the sharing plate, sumac spiced chicken shawarma.. You won't regret it!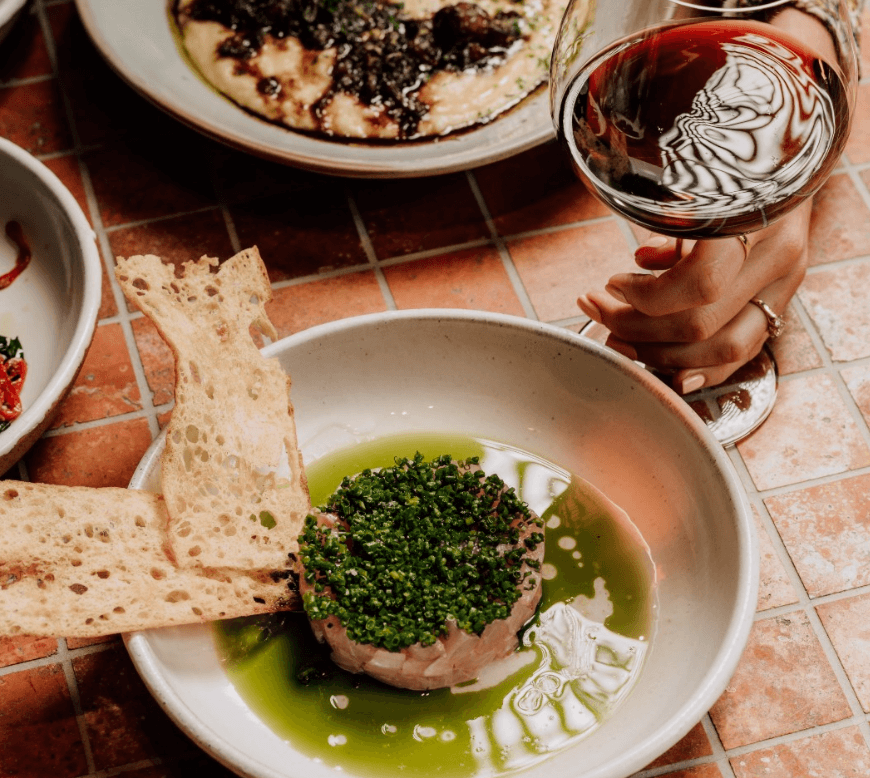 The Green Room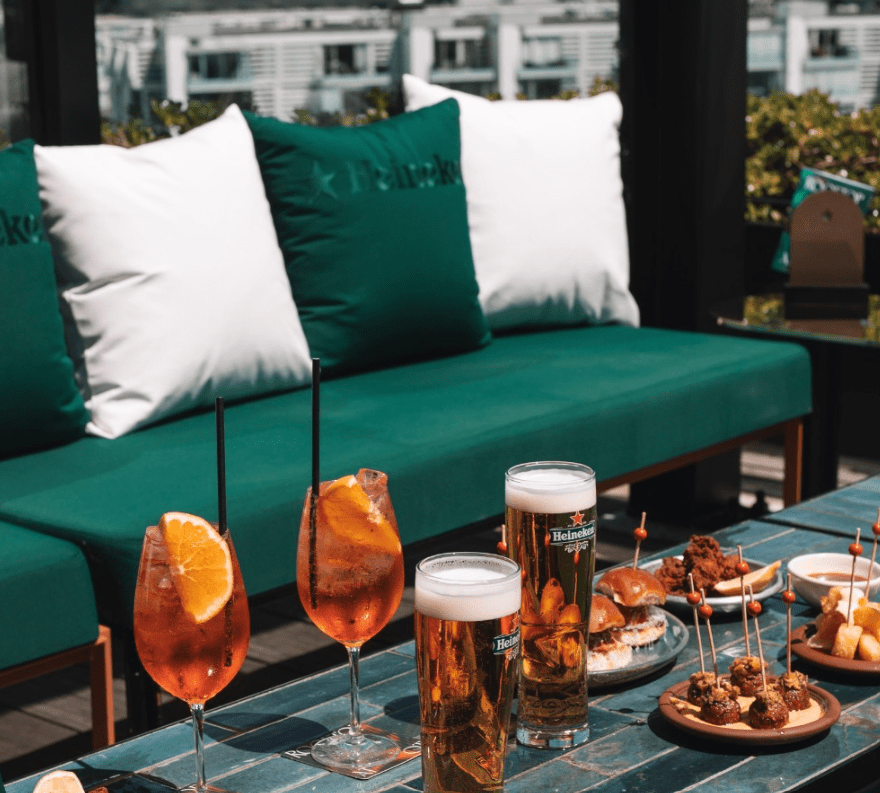 This summer, QT Auckland and Heineken are rolling out the green carpet. Just in time for summer sunset sessions and top-level celebrations, QT Rooftop will be taking reservations on the coveted outdoor deck.
The Sunday Club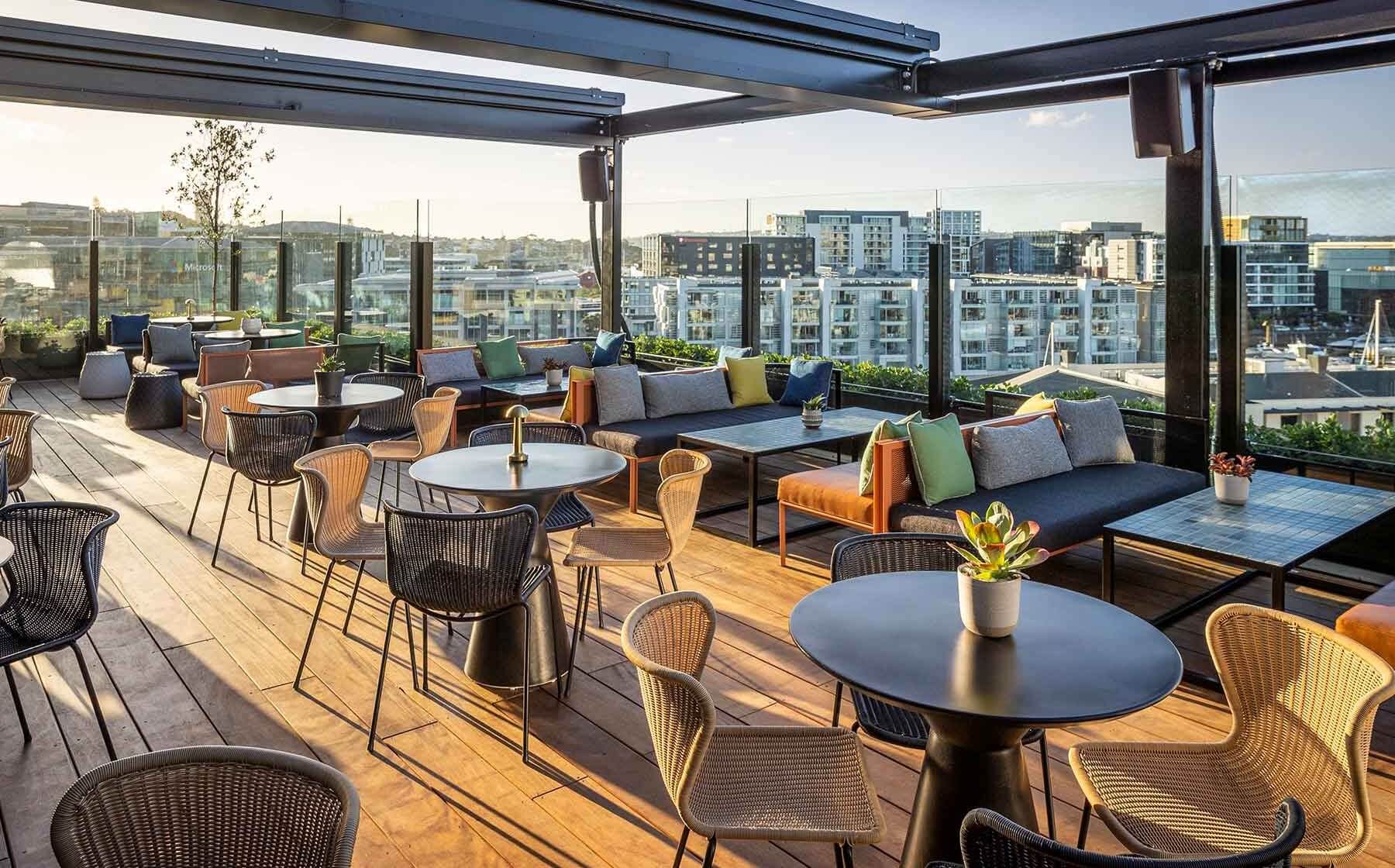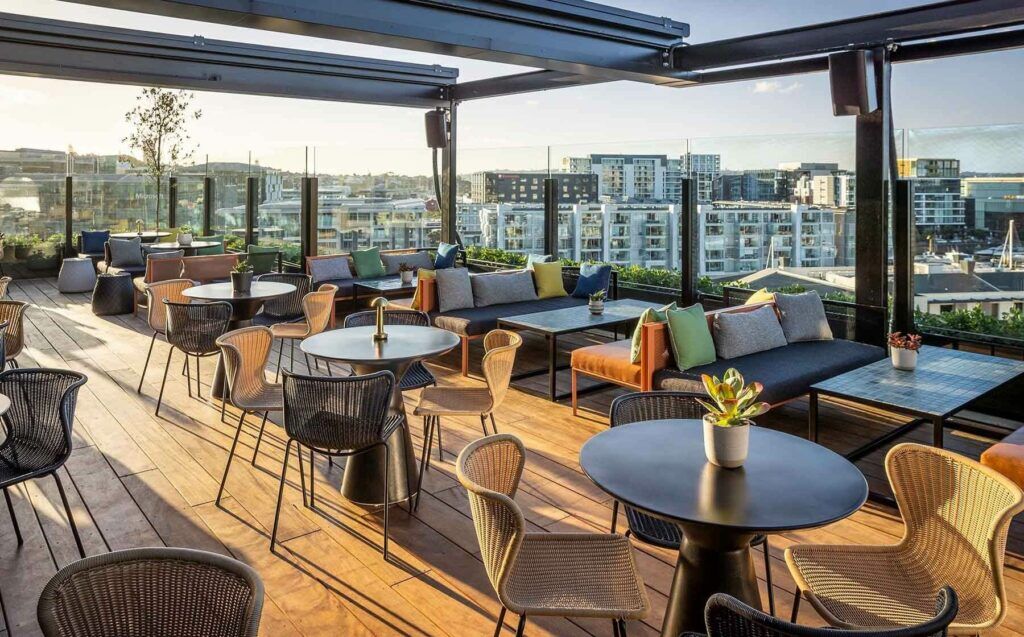 QT rooftop bar in Auckland is the perfect place to appreciate the breath-taking views of the harbour. Enjoy the electric atmosphere, a sublime sunset and ignite your night with the upbeat beats – QT has it all! Set your wallet free and graze on some tasty $2 oysters, sun salute with icy-cold Heineken. QT is truly an extraordinary venue that will leave you coming back for more every time.
---
The Details:
Location: 4 Viaduct Harbour Avenue
Open hours: Tuesday – Sunday, 3pm 'till late
Conclusion:
If you're looking for breathtaking views and a chic atmosphere, then you need to check out Qt Rooftop Bar. Located on the top floor of the Qt Hotel, this hidden gem boasts panoramic views of the city skyline.
Whether you're in the mood for a refreshing cocktail or a tasty bite to eat, Qt Rooftop Bar has you covered. So what are you waiting for? Head on down to Qt Rooftop Bar and see what all the fuss is about!
---
QT Hotels Auckland
The Many Reasons to Stay at the QT Hotel Auckland
When visiting Auckland, New Zealand, there are many accommodation options to choose from. However, if you want the best experience possible, you should definitely consider staying at one of the QT Hotels. Here are just a few of the many reasons why:
1. Qt Hotels offer panoramic views of Auckland City.
2. The rooms are spacious and luxurious, with all the amenities you could possibly need.
3. The staff are incredibly friendly and helpful, and they go above and beyond to make sure your stay is comfortable and enjoyable.
4. The hotel is located in a great location – close to all the best shops, restaurants, and attractions that Auckland has to offer.
5. Qt Hotels also offer a range of services and facilities for its guests, such as a spa, gym, pool, and valet parking.
6. You can be sure that you'll be getting excellent value for money when you stay at a Qt Hotel.
7. Last but not least, Qt Hotels are simply stunning – both inside and out! From the moment you step through the door, you'll be amazed by the stylish décor and inviting atmosphere.
---
Reviews:
Highly recommend to come early to get a table outside (between 3-4.30pm especially on a Friday and Saturday) if you're after sunshine/sunsets and nice views. The host and the service staff was great. Everyone very attentative. Always made sure to check up on us and top up our water. The cocktails were done quick and looked amazing. Almost all of them had a very unique look. Definitely a bit more pricey but that's totally normal in a (hotel) rooftop bar. Definitely still worth it though!
Has the most incredible experience at the Rooftop bar. We were staying at QT over the weekend and came up for a few cocktails which were incredible, it was pretty busy but we got a table straight away, the atmosphere was great and the service was quick and efficient too! A shout out to Manaia, thank you for being so friendly and helpful, we will definitely be coming back!! 10/10
We had the best time! A big thanks to all of the staff for looking after us so well… we had a girls trip from Hamilton and immediately were welcomed and shown to a great table. All of the staff were so friendly and welcoming. The vibe and the atmosphere was amazing. A special mention to Andy- he knew exactly what drinks to recommend to us after describing to him what we felt like and always got us the perfect drink. He was such a great host and really made our night. We can't wait to come back!