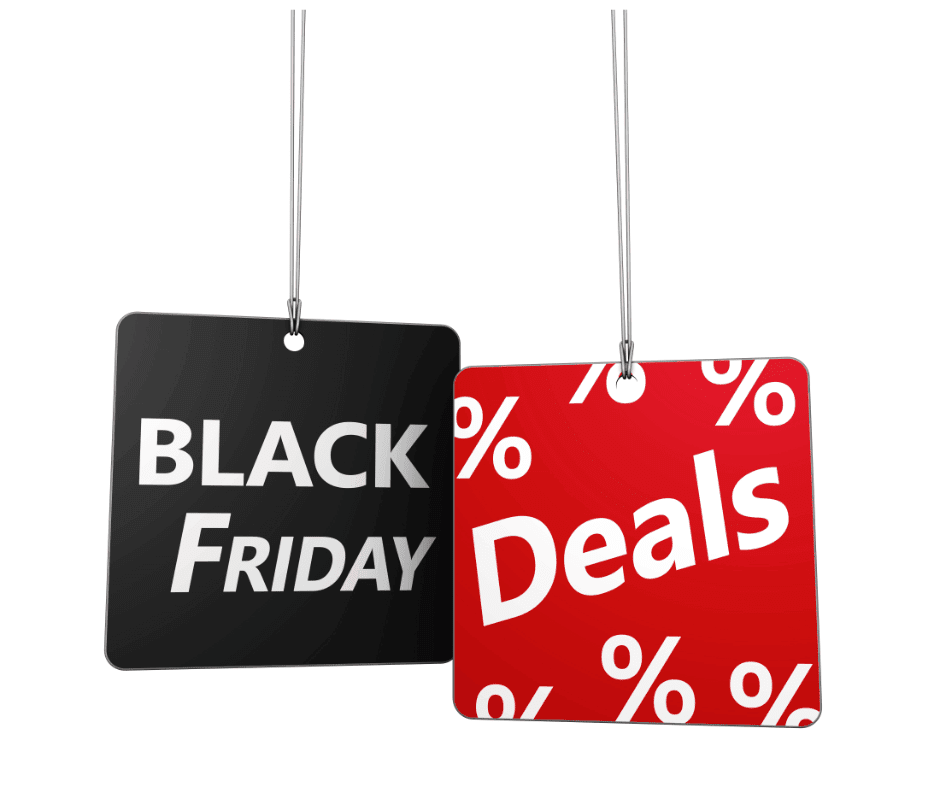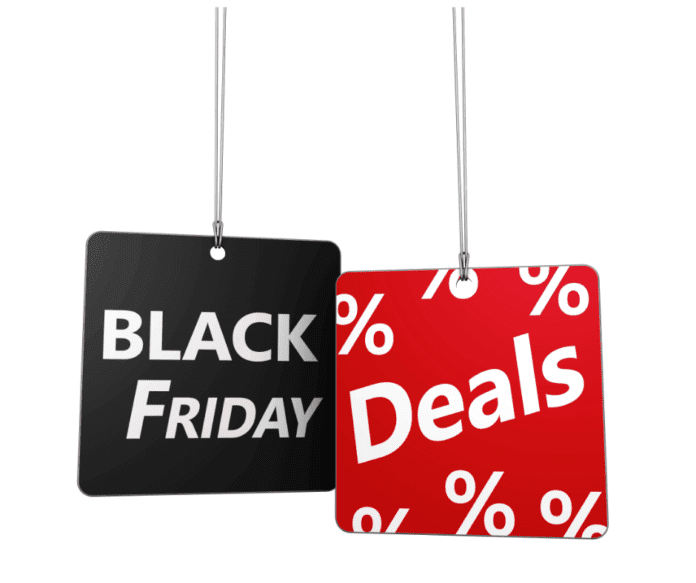 What are you doing to prepare yourself for the holiday shopping season and Black Friday 2023? Although the best sales days are still ahead of us, it won't hurt to discuss them and prepare so that you don't miss out on huge deals and promotions during the upcoming 2023 sales. Not to worry, our dedicated guide will equip you with all the information you must know about Black Friday 2023 deals.
Kiwis are big shoppers. The international highest-grossing online sales days are Black Friday and Cyber Monday. According to Worldline, despite the government lockdown in 2021, New Zealanders spent $248.2 million in four days from Black Friday to Monday. Unsurprisingly, the spending was up 7% during 2020 black Friday ($232m) and 11% above the pre-covid levels of 2019.
If anything, we predict that this year's Black Friday sales will surpass the last going by the progression these past few years. Besides, there is no lockdown or restrictions to keep people out of stores. Retailers are also looking to take advantage of this by offering massive discounts and impressive sales and promotions.
If you want to find the best Black Friday bargains this year, keep reading for everything you need to know about where, when, and how to shop on Black Friday.
---
Best Black Friday Sales for 2023
lululemon
Epic savings across a wide range of athletic wear, lifestyle apparel, accessories, and personal care products. Don't miss out on these incredible deals that will revamp your wardrobe and elevate your self-care game. It's time to save while you shop in style!
Funky Pins NZ
Get ready to funk up your style this Black Friday with Funky Pins! They're amping up the deals with a sensational up to 25% off on all your favourite pins, and guess what? It's not just the savings that'll make you dance – enjoy Free Delivery throughout New Zealand when your order hits $50 or more. Don't miss out on this electrifying offer; it's time to pin down your style and let the savings flow your way!
NZGameShop
Get ready to level up your Black Friday experience with NZGameShop's epic deals! They will be unleashing unbeatable discounts that will satisfy every gaming passion. Whether you're into console classics or tabletop triumphs, our savings have something for every player. Don't miss out on these game-changing Black Friday bargains – it's time to power up your collection and dominate the gaming world with NZGameShop!
Hype DC NZ
Discover unbeatable savings at Hype DC NZ, your go-to destination for sneakers featuring iconic brands from around the globe. They specialise in timeless classics that will elevate your style game. Get ready to step into a world of premium footwear with prices that won't break the bank!
Wild Secrets NZ
48HR FLASH SALE | 67% OFF Satisfyer Pro 2 and Pro 2+
Item codes: T0010STF, T0100STF and T0030STF
Indulge your desires with unbeatable deals at Wild Secrets NZ, your ultimate destination for savings on alluring lingerie products. Elevate your intimate moments and enhance your confidence with their seductive selection, all without compromising your budget. Get ready to ignite the passion while keeping your wallet satisfied. Don't miss out on these irresistible offers!
Smart Buy Glasses
Get ready for a visionary Black Friday at Smart Buy Glasses, where incredible savings await on designer eyewear. Elevate your style with frames that turn heads and lenses that keep your vision sharp, all while keeping your budget in check. Don't blink and miss these fantastic deals – it's time to see the world through designer lenses without emptying your wallet!
Life Pharmacy
Up to 50% off your favourite Health & Beauty brands.
Ends 11:59pm on 28th November 2023
Leather Bags NZ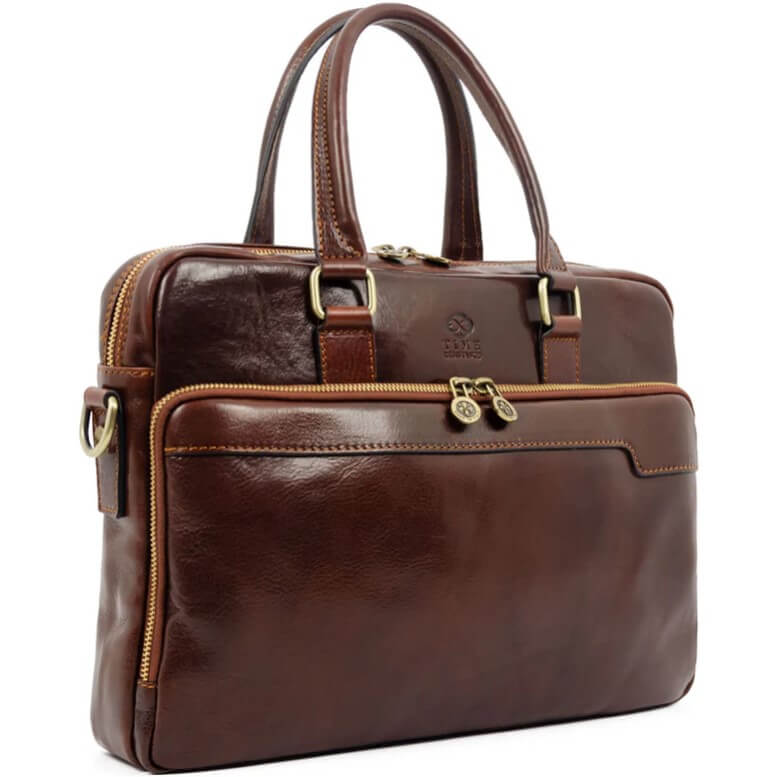 With Christmas right around the corner, now is a great time to get a head start with your gifts, and what better Christmas gift than a luxurious Italian made leather bag?
Our thoughts exactly, check out this impeccable collection of leather bags from a local Kiwi brand, Capalovoro which in Italian means 'Masterpiece'
10% off – Date: 20th Nov – 27th Nov, 11:59pm – Use Code BF10
The Athlete's Foot NZ
Up to 40% off Selected Styles – Date: 24th Nov, 6am – 27th Nov, 11:59pm
Dr Martens NZ
Prepare to rock this Black Friday with Dr. Martens NZ as we unveil thrilling savings that'll amp up your style game. Whether you're a hardcore punk, a fashion-forward rebel, or a trendsetting individual, our deals have got something for everyone. Don't miss out on these electrifying discounts – it's time to stomp into Black Friday and emerge with iconic footwear without breaking the bank!
Vans NZ
Up to 50% Off Selected Styles – Dates: 23rd Nov, 6am – 28th Nov, 11:59pm
Skechers NZ
UP TO 50% Off selected styles – Dates: : 22nd November 8:00PM (NZDT) – 28th November 11:59PM (NZDT)
The North Face NZ
Save up to 20% across a wide range of clothing and gear.
Platypus NZ
UP TO 60% Off selected styles – Dates: Monday 21st Nov 7PM – Sunday 27th Nov 11:59pm
Thin Lizzy NZ
50% Off Sitewide + Free Shipping + Free Gifts on order over $60. –
TreatMe NZ
Black Friday Sale! 10% off already reduced experiences with code BF10. Ends Nov 28th, 11:59pm AEST –
TheMarket NZ
Black Friday Sale: Over 1 Million Deals + Extra 10% Off Sitewide
Best Black Friday Deals for 2023
Coming soon
---
Other Black Friday Deals for 2023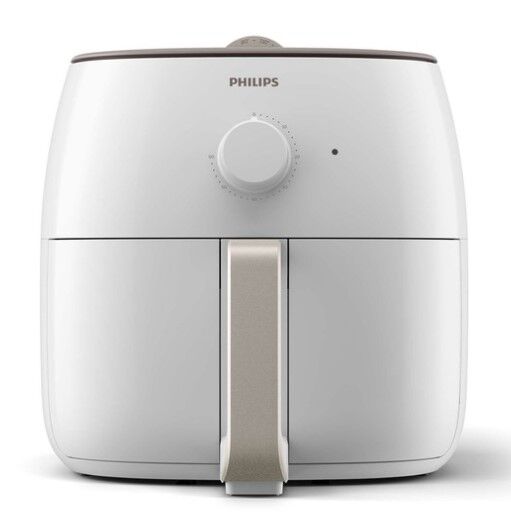 Philips Viva Collection XXL Airfryer – White $469.99 Save 10% with code BF10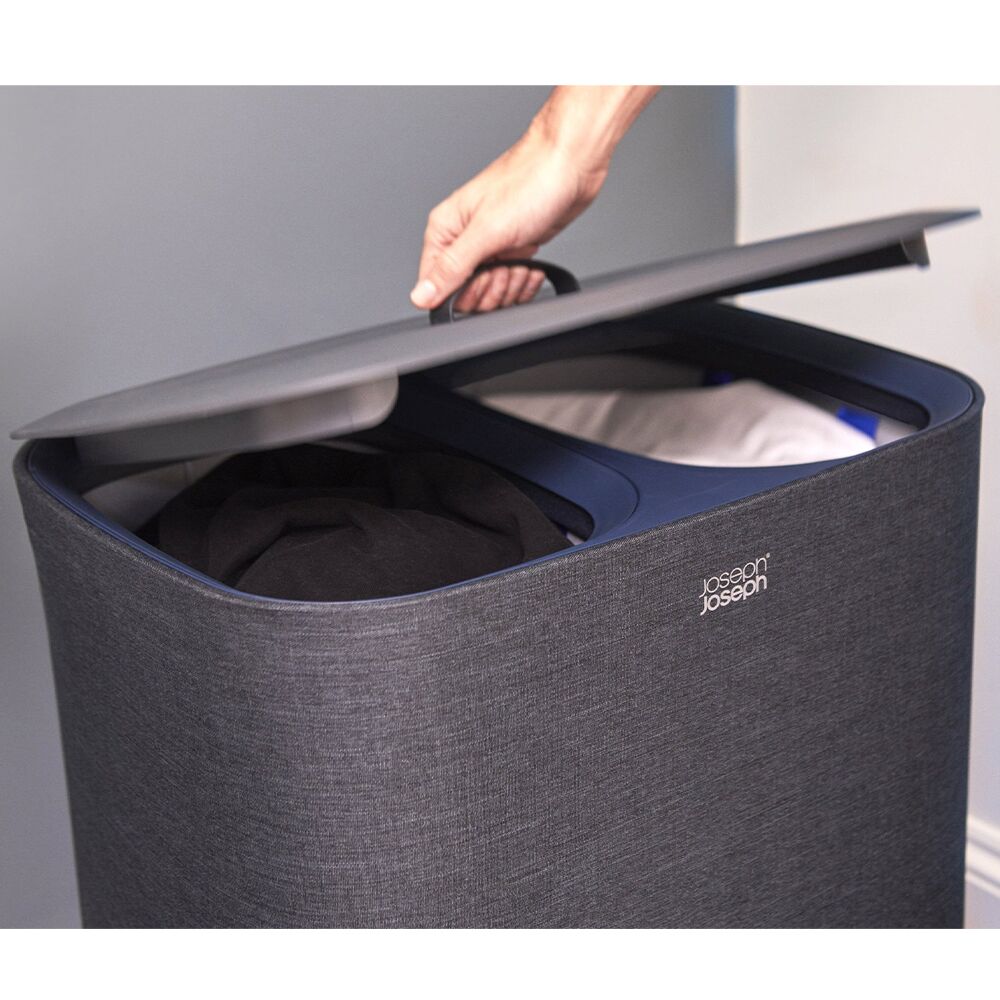 Joseph Joseph Tota 90L Laundry Separation Basket $299.99 NOW – $239.99
Noel Lemming Deals
Apple AirPods (3rd generation) with Lightning Charging Case
$309.00 – Offer ends 28/11/2023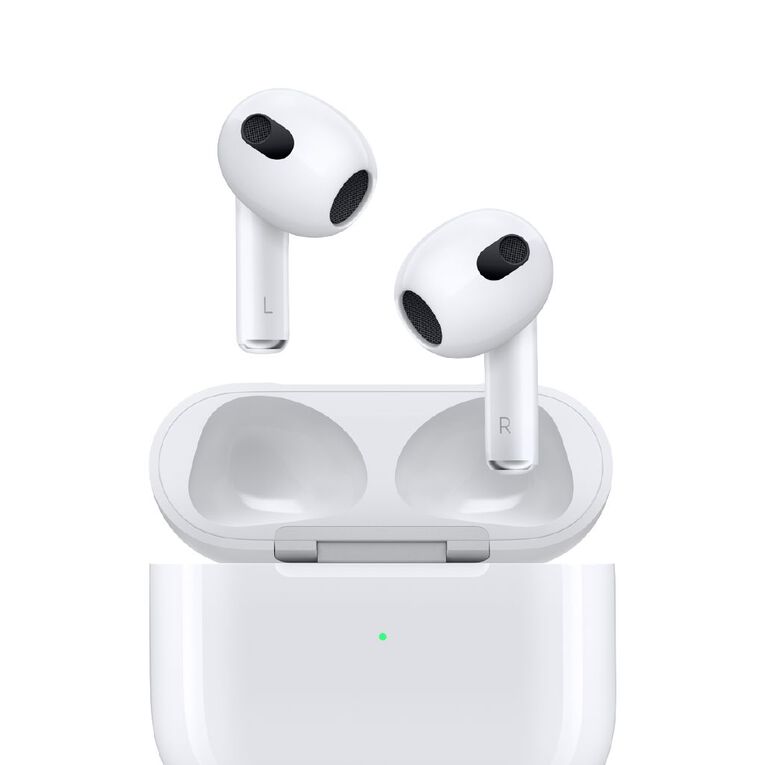 This Black Friday, immerse yourself in sensational sound and grab the Apple AirPods (3rd generation) with Lightning Charging Case at a price that'll make your ears perk up! Noel Leeming's deal is your ticket to a wireless audio experience like no other. Elevate your music, calls, and style with these cutting-edge earbuds. Don't miss out on this fantastic offer!
https://www.noelleeming.co.nz/p/apple-airpods-%283rd%C2%A0generation%29-with-lightning-charging-case/N214684.html
---
Breville The Barista Express – Black Sesame
$699.00 – Offer ends 28/11/2023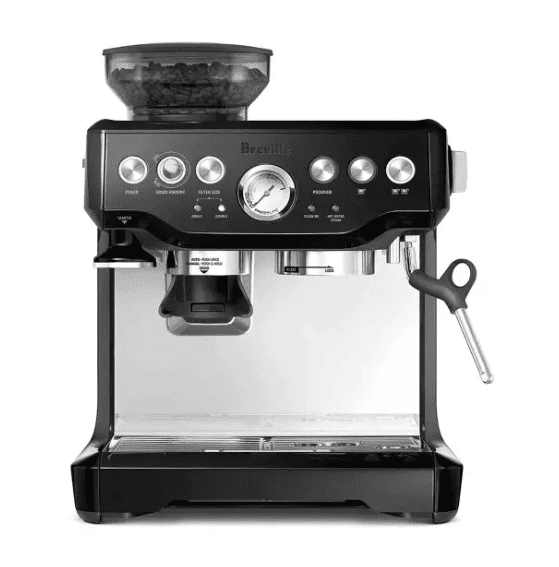 Black Friday just got a whole latte better with Noel Leeming! Dive into the world of premium coffee brewing and score the Breville The Barista Express in sleek Black Sesame at an unbeatable price. Elevate your coffee game and enjoy barista-quality brews in the comfort of your home. Don't miss out on this brewing sensation – it's time to savour the flavour and perk up your mornings in style with Noel Leeming!
https://www.noelleeming.co.nz/p/breville-the-barista-express—black-sesame/N138609.html
---
VS Sassoon SHINE LUSTRE BLOWOUT BESTIE HOT AIR BRUSH
$69.99
Save $30.00
Offer ends 28/11/202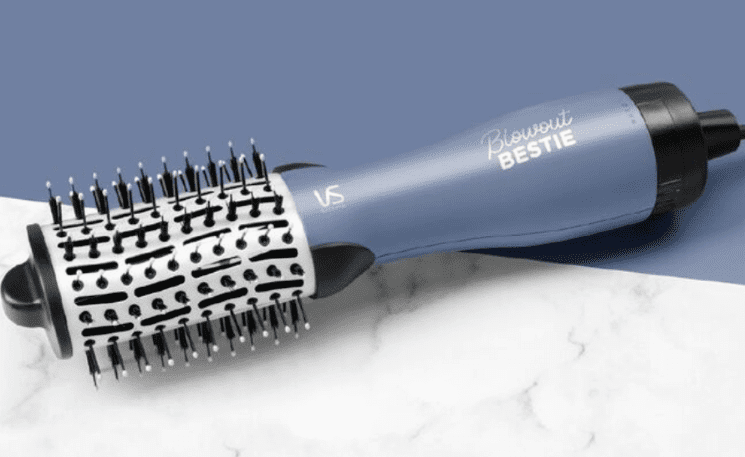 Prepare for a head-turning Black Friday deal at Noel Leeming! Say goodbye to bad hair days and hello to fabulous locks with the VS Sassoon hot air brush. Elevate your styling game and get salon-quality results without the salon prices. Don't miss out on this fantastic offer – it's time to unleash your inner hairstylist and shine with confidence with Noel Leeming!
https://www.noelleeming.co.nz/p/vs-sassoon-shine-lustre-blowout-bestie-hot-air-brush/N215271.html
---
What is Black Friday?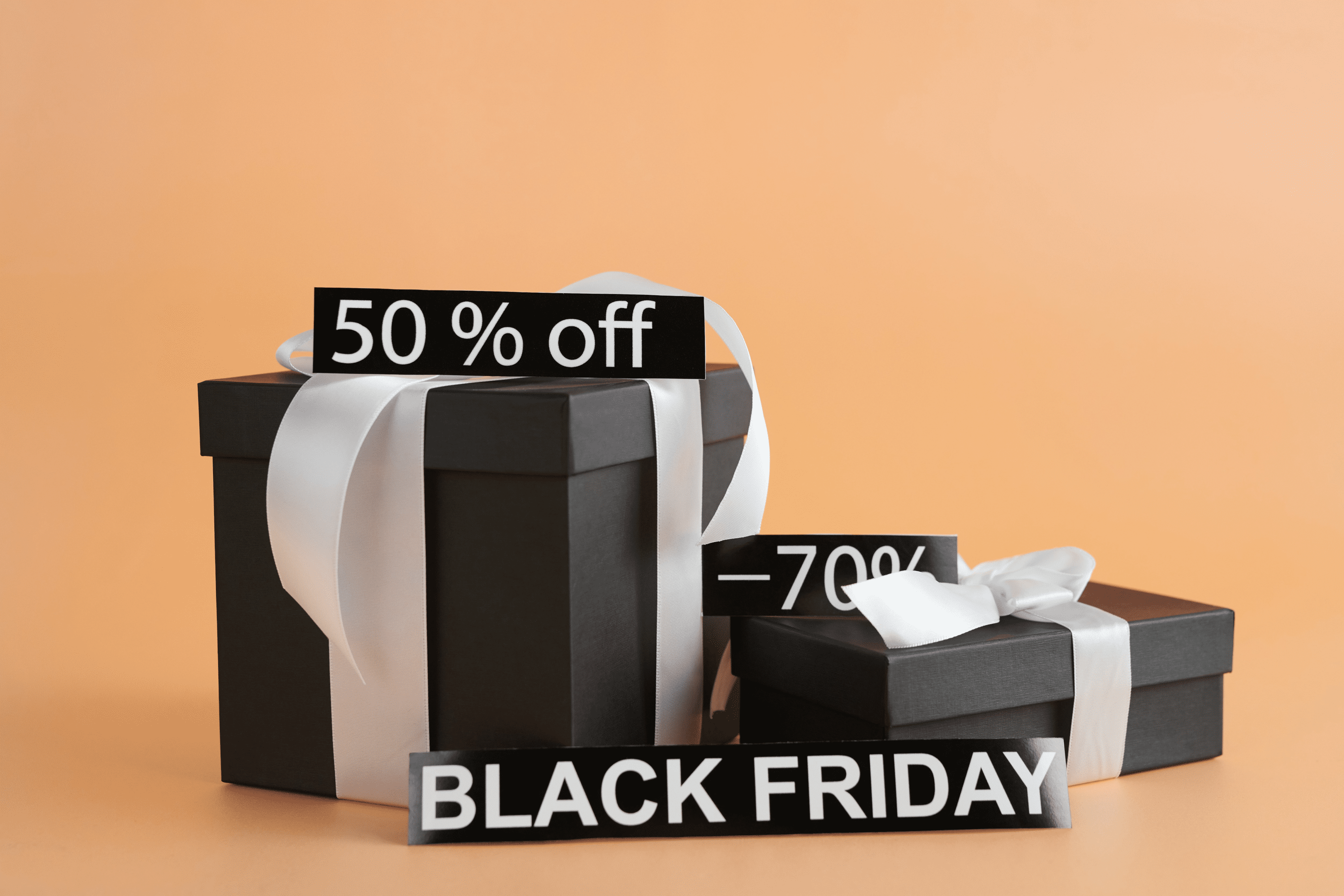 Contrary to stories some time ago, "Black Friday" did not relate to business losses or financial calamities. Originally, factory managers in the 1950s first started referring to the Friday after Thanksgiving as Black Friday because most of their workers extend their holiday weekend by falsely calling in sick. However, the name Black Friday didn't become prominent until about 10 years later when the Philadelphia traffic cops used it.
The day after Thanksgiving traditionally marks the beginning of the Christmas shopping season. For the Philadelphia traffic cops, it meant hours of dealing with chaos resulting from the influx of large numbers of suburban tourists coming into the city to start their holiday shopping. Coincidentally, the Annual Army-Navy football game was held the Saturday after Friday. As a result, a huge crowd always creates a headache for the police.
To meet the rising challenge posed by the visitors, the traffic cops needed to work 12-hour shifts in the traffic. They also needed to deal with accidents, traffic jams, and shoplifting. As a result, they began to use the phrase "Black Friday" to describe the chaos that ensued from the day.
Over time, merchants in the city decided to ride on the name wave by calling it "Black Friday." Regardless of the reason for the name, today, Black Friday simply relates to the holiday shopping period for finding the best deals.
Black Friday 2023 – when is it?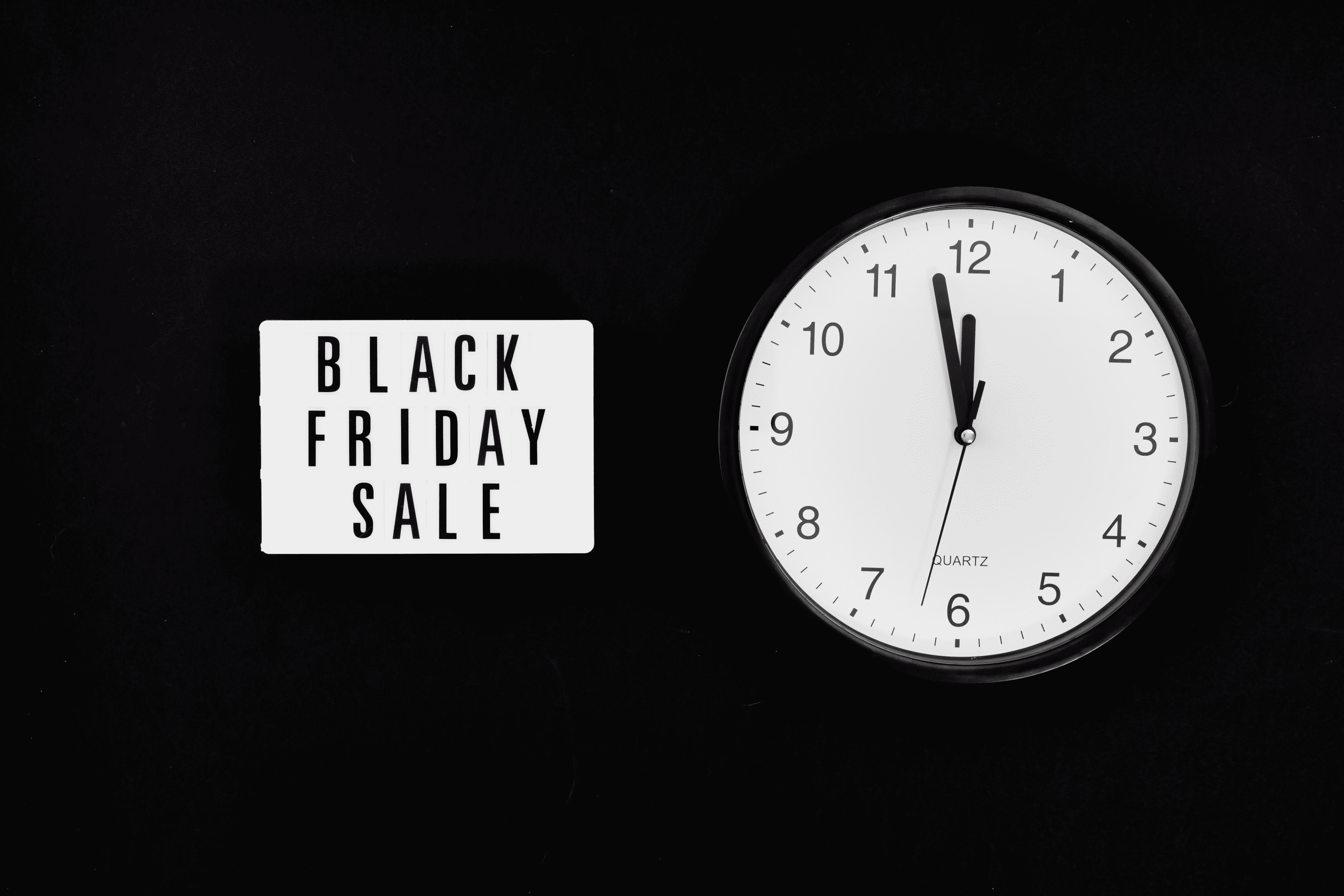 Black Friday does not fall on the same day every year. But a good way to track it is to target the Friday following Thanksgiving in the United States. With that said, this year's Black Friday is on Friday 24th November 2023.
Black Friday is not a public holiday in New Zealand. However, since it falls during the weekend, retailers have successfully leveraged it to offer steep discounts to increase sales. Although New Zealanders do not celebrate American Thanksgiving, Black Friday still holds the day after Thanksgiving as it does in other parts of the world.
It is not uncommon for Black Friday sales to start a week or days before the official date. Although the best offers run from Friday to Monday, online and physical stores offer Pre-Black Friday promotions for interested parties. As a result, it is better to keep your eyes peeled for such deals.
Black Friday sales will start on Friday, November 24, and end on Monday, November 27, Cyber Monday. Cyber Monday is held immediately after Black Friday and allows a spillover of buying and selling. Although it started as a separate shopping date, it is now combined with Black Friday, so shoppers that missed the Black Friday sale can take advantage of the equally-big shopping event. We'll tell you more about Cyber Monday in the coming paragraphs.
Where can you find the best Black Friday deals?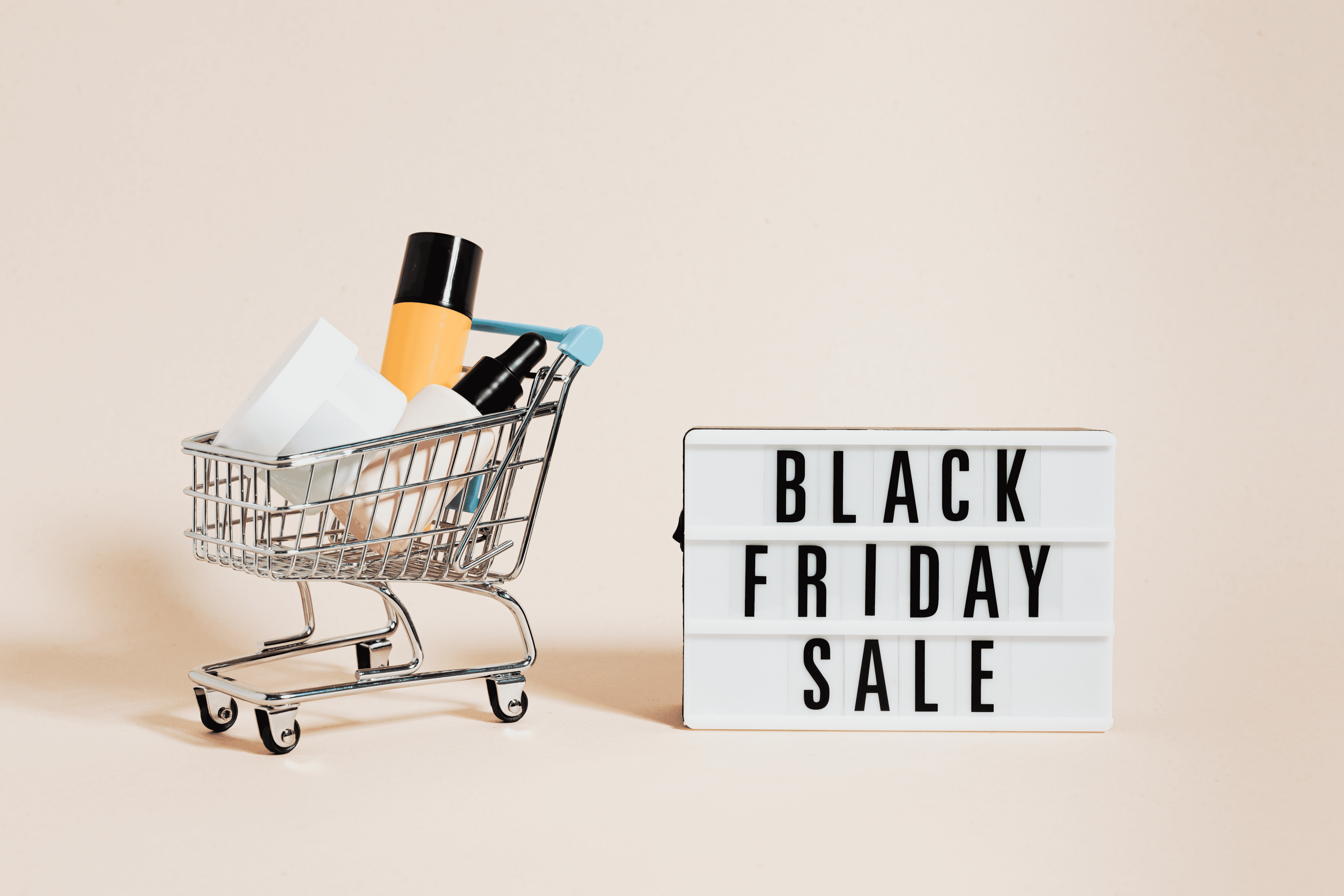 Now, to one of the best parts – where to shop for black Friday. Most traditional stores will offer Black Friday deals. In other words, regardless of their sizes, retail stores do their best to offer sales promotions on Black Friday. However, not all of them are promising. But we'll help you hunt down the best that are worthy of your attention.
You'll find the best Black Friday sale on big-name retailers like Amazon, Target, Walmart, etc. However, one of the problems with buying from overseas retailers is the logistics involved in transportation and return.
For example, in July last year, Amazon Australia only started shipping to New Zealand. As a result, Kiwis could not take advantage of their Black Friday deals last year. Despite that, Amazon Australia still does not carry everything. The online retailer does not ship its Echo smart speakers and smart displays to New Zealand; you can't buy MacBooks and iPhones from the store.
This is an example of the many logistics problems involved with buying from an overseas retail shop. Instead, you can check out New Zealand stores that offer equal Black Friday deals.
We've found Mighty Ape and TheMarket to be two of the best places to shop for Black Friday deals in New Zealand. Mighty Ape is an online retailing company founded and operated in New Zealand, and TheMarket is also a New Zealand-based online shopping destination. Check out some of their best Black Friday deals without worrying about paying unnecessary shipping fees and associated delays.
Tips for finding the best Black Friday deals
Finding the best Black Friday sale depends on how much research you do in the times leading up to November 25. But we understand that not knowing what to do could be overwhelming. Therefore, let us show you a few shopping tips to get the best out of the sale.
Create a list
Remember how they say proper preparation prevents poor performance? Well, it applies to shopping for hot Black Friday deals. Doing your homework ahead of Black Friday will save you a lot of stress, time, and money. Why? Because you already know what you want and won't waste time checking out unrelated deals. For example, if you want to buy a laptop model, include in your list the features, specs, and price range you want. Then, you can go straight to the section without just winging it.
One of the advantages of creating a list is that it allows you to start earlier than most. As we mentioned, some online stores will kick off their sales in the days leading to Black Friday. Therefore, if you already have a list of what to buy, you could add hot products to your cart when you shop online or pre-order them if it works for you.
Set a budget
The next task is planning how you won't spend more than you should. Have you ever wondered why retail stores sell at discounts during Black Friday and still end up with profits? It's simple; people buy more at low prices than they should. In the excitement, they overspend. If you don't want to fall into this obvious trap, decide how much you can afford to spend on Black Friday deals.
After creating a list of items, you wish to buy, put them together and calculate the maximum amount you can afford to spend. The best way to do this is to check the prices before Black Friday. Since the prices will be lower, you can understand how to budget your money.
Choose online shopping over in-store sales
Online shopping is fast and convenient. True, an in-store can offer mouth-watering promotions and great deals. However, you must always prioritize timing regarding Black Friday deals. Since hot deals sell out faster, it is better to avoid spending time in transit and long queues when you can simply order online from home. Plus, online shopping offers more free delivery offers and curbside pickups.
Now, if you are one of the bargain hunters looking for all the latest deals, do the following if you're shopping online:
Use websites and apps to judge the best deals
Checkout the social media accounts of your favourite retailers to know about exclusive deals and promotions
Use loyalty programs to access discount codes, coupons, and promotions.
Set up your online accounts ahead of Black Friday
Check your account details for correctness
Check the store policy ahead of time
Lookout for the return policy
Most stores offer refunds for damaged or unsatisfactory purchases. However, not all shops do. One of the advantages of shopping in a physical store is that you can examine the product before buying. As a result, the possibility of returning the goods is significantly lower. However, buying from an online store is a little more complicated.
Most online stores allow you to cancel your orders 14 days from the delivery and another 14 days to return them for a refund. However, will this be possible if the products take 30 days to reach you? In other words, check the product delivery date to ensure you get it in time to check for damages and faults.
Also, check their refund policy to ascertain who would pay the cost of sending it back for a refund.
Remember Cyber Monday
Cyber Monday is almost as big as Black Friday. Therefore, you don't need to spend money on unnecessary or unsatisfactory purchases. If you don't get the product you wanted on Black Friday, save your money for the Monday deals.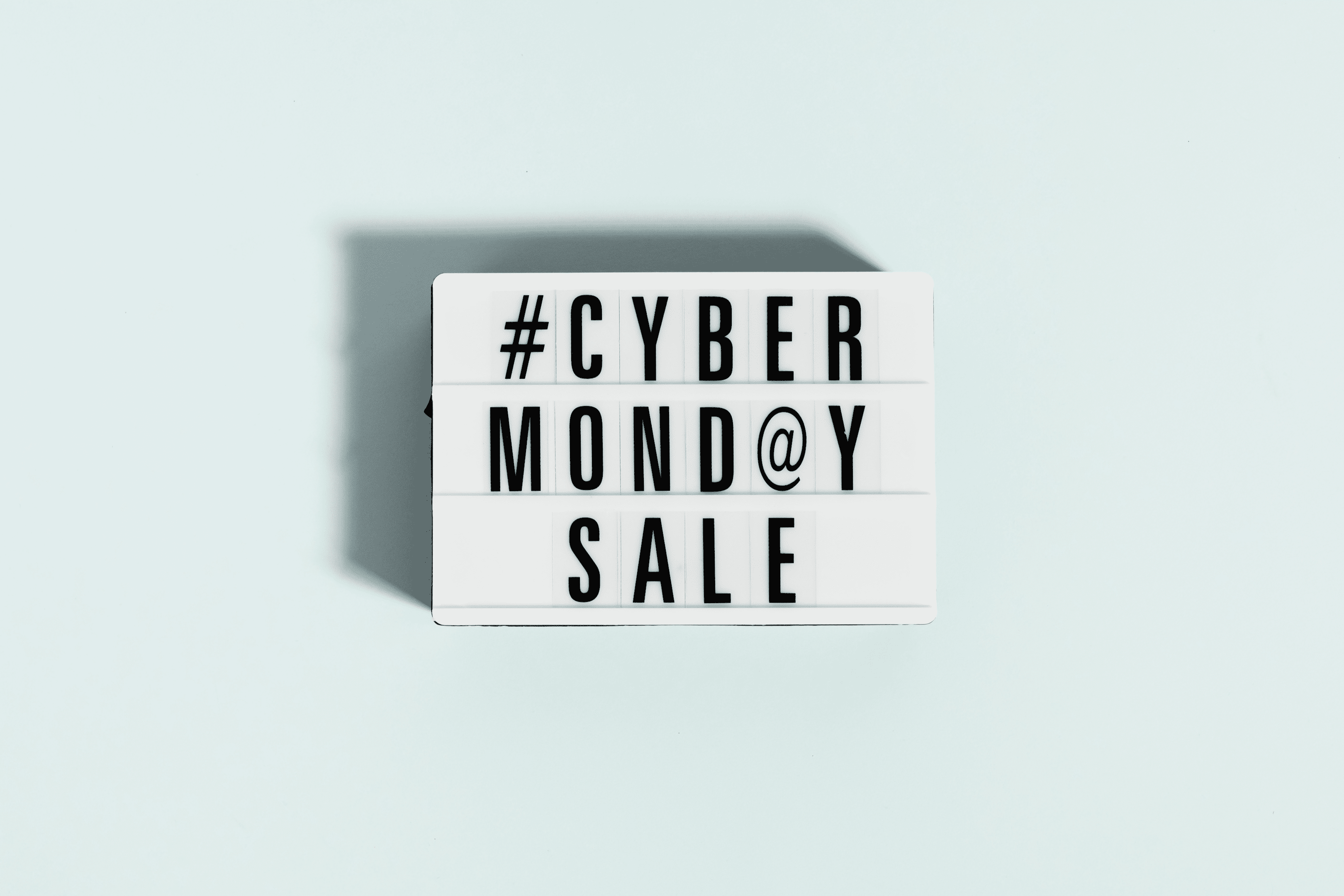 Black Friday vs Cyber Monday – what's the difference?
We've thrown around the term Cyber Monday a couple of times already, and we feel it deserves a section of its own. Let us tell you the differences to help you decide which of the two biggest shopping days of the year is best for you.
Black Friday is the best time to buy newer, bigger ticket items. In contrast, Cyber Monday is a better day to shop for tech deals.
Cyber Monday is the Monday after Black Friday – 3 days after Black Friday. Unlike a Black Friday sale available online and in-store, Cyber Monday mostly involves incredible deals online, and tech products are more discounted than other items.
Can a store run out of products during black Friday 2023?
Yes, most stores will run out of products just a few hours into their official Black Friday sales for many reasons. The chief among them is that you're not the only one targeting whatever product you want to buy, and the store can only offer so much.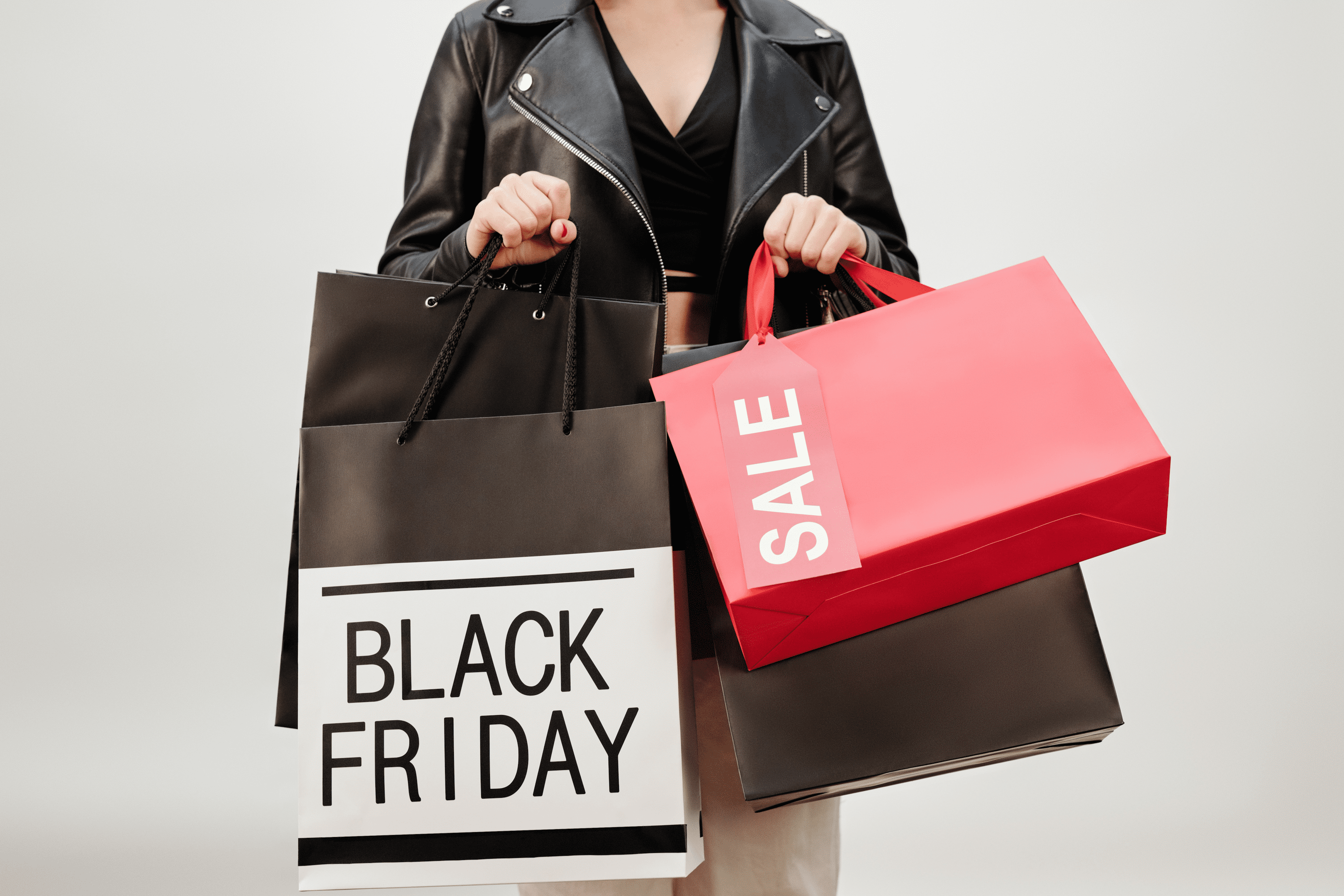 As mentioned above, certain items outpace others. For example, sports and outdoor products, Apple devices, computers and accessories, etc. According to stock data obtained from PriceSpy, 73% of items monitored under the 'computers and accessories' category were listed as 'out of stock' before last year's black Friday.
Apart from the large number of people wanting to buy the products, shoppers have revealed they are adapting their shopping habits to pre-ordering. Almost 1/3 of the survey respondents observed by PriceSpy say they purchase more goods as a 'pre-order.'
Therefore, early shoppers and disproportional demand and supply will cause some goods to run out of stock. However, this does not apply to all items. Regardless of the buying pressure, some items will still be available for sale. However, we recommend you check them out early enough.
Frequently asked questions
Are Black Friday deals real?
Black Friday sales are the real deal. However, consumers must be wary of certain retailer tactics. For example, we know that because they're offering a deal at a discount does not always mean they're losing and you're winning. It is not uncommon for retailers to hike their prices before the Black Friday sales period only to reduce them a bit to make them seem better than they are. This is another reason why we recommend you check out all the latest deals before the Black Friday sales so you can identify fake and incredible bargains down the line.
What should I avoid buying on Black Friday?
Don't buy things just because they are on sale is our best way to tell you which items to avoid buying on Black Friday. The last thing you want to do is to overspend, even if they are on gifts. If you don't or the recipient doesn't need it, don't buy it. Therefore, make a list of what you want to buy before the big day to know which deals to avoid.
What is the busiest time on Black Friday?
According to foot traffic data analysis carried out by google, traffic is heaviest in the afternoon and lowest between 2 am and 6 am. The crowds start picking up around 8 am and peak between 2 pm and 4 pm. Therefore, if you plan to shop in a physical store, avoid shopping during these periods if you want to avoid the crowd.
Conclusion
Black Friday is an opportunity to buy Christmas presents, boxing day presents, and a great range of tech items from your favourite brands. Take advantage of the latest deals straight from Kiwi brands and avoid unnecessary costs this Black Friday.