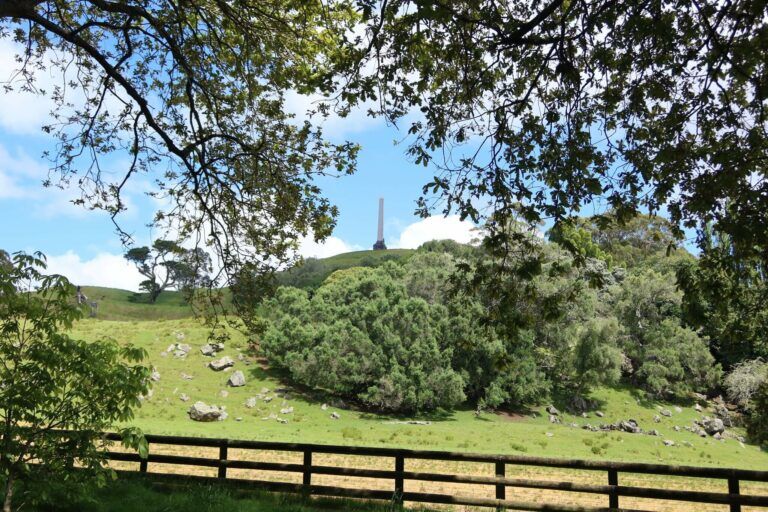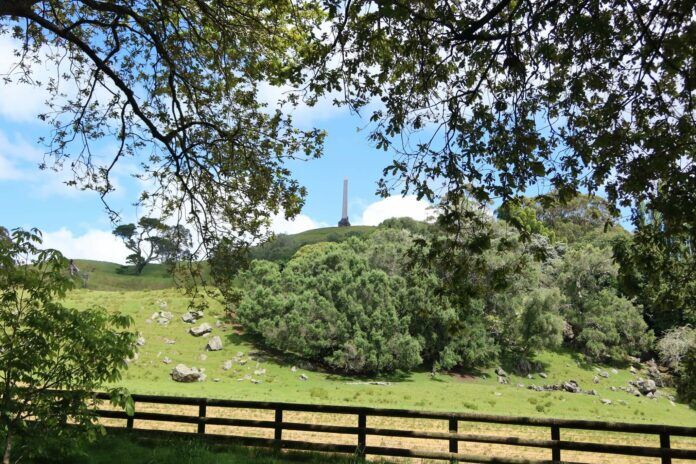 Auckland may have one of the most famous skylines in the Pacific, but that doesn't mean it's just a concrete jungle. In fact, this New Zealand city is home to some of the top parks in the world. Parks in Auckland are as beautiful as they are diverse, encompassing beaches, wetlands, and breath-taking gardens smack dab in the middle of the city.
In this guide, we'll go over eight of the best parks in Auckland so you can plan the ultimate vacation during your next visit to this New Zealand supercity. Find the top spot for you at any one of the fantastic locations below.
Best Parks in Auckland
Beautiful, historic, and diverse, Auckland's parks are some of the best loved anywhere in the East. Enjoy the incredible gardens, beaches, forests, and sites at the following city and regional parks in Auckland:
1. Ambury Regional Park
From camping to farming, Ambury Regional Park truly has it all. Located on the beautiful Auckland coastline, this famous park offers great views of the ocean and is a top location for birdwatchers, as well. The working farm here is replete with farm animals such as sheep that are favorites with kids and families.
With 24/7 pedestrian access, Ambury Regional Park is a popular picnic site for families and is only a short drive away from the city. Enjoy the site's famous BBQ stations and even book the campground here, which opens up for booking up to six months in advance for your convenience. It's not hard to see why this one-of-a-kind location is one of the top regional parks in Auckland and a favourite for both individuals and families alike.
Read also: Best Skate parks in Auckland
2. Shakespear Regional Park
To go or not to go, that is the question. Wait—that's the wrong Shakespeare, and a pointless question in the first place. There's no doubt that Shakespear Regional Park is the place to be in the Auckland region. Why is that, you may ask? The answer is simple: this landmark park truly has everything.
Let's start with the coastline. The park is located on a peninsula and spans several miles of ocean on either side of its borders. In addition to this terrain, it also boasts several breathtaking cliffs, farmland, and grassy areas that offer something for everyone. Whether you're looking to relax on beaches such as those on Te Haruhi Bay or want to watch the cattle graze inland, you can do it all at this top park in Auckland. By coordinating with the Auckland Regional Council, you can even set up shop at a tent camping ground that's perfect for family campers.
A number of walking trails like the iconic Heritage trail, which goes straight through wetlands, farmland, and native forest, give you the chance to truly take in the gorgeous sites at the park.
Read next: Finest Electrician in the Auckland
3. Cornwall Park and One Tree Hill Domain
| | |
| --- | --- |
| Best for | Sightseeing, Eating |
| Operating Hours | Sunday-Monday 6AM-10PM |
| Address | 670 Manukau Road, Epsom |
| Phone Number | +64 09 630 8485 |
A Central Auckland favorite, Cornwall Park (and its One Tree Hill Domain) is famous both for its size and its beauty. The park offers a mix of nature, farming, and family locations that make it a top spot for those with young kids. Near the many hectare of farmland located in One Tree Hill Domain, Cornwall Park provides families with a range of dining options, including a café that's famous for its sweet concoctions.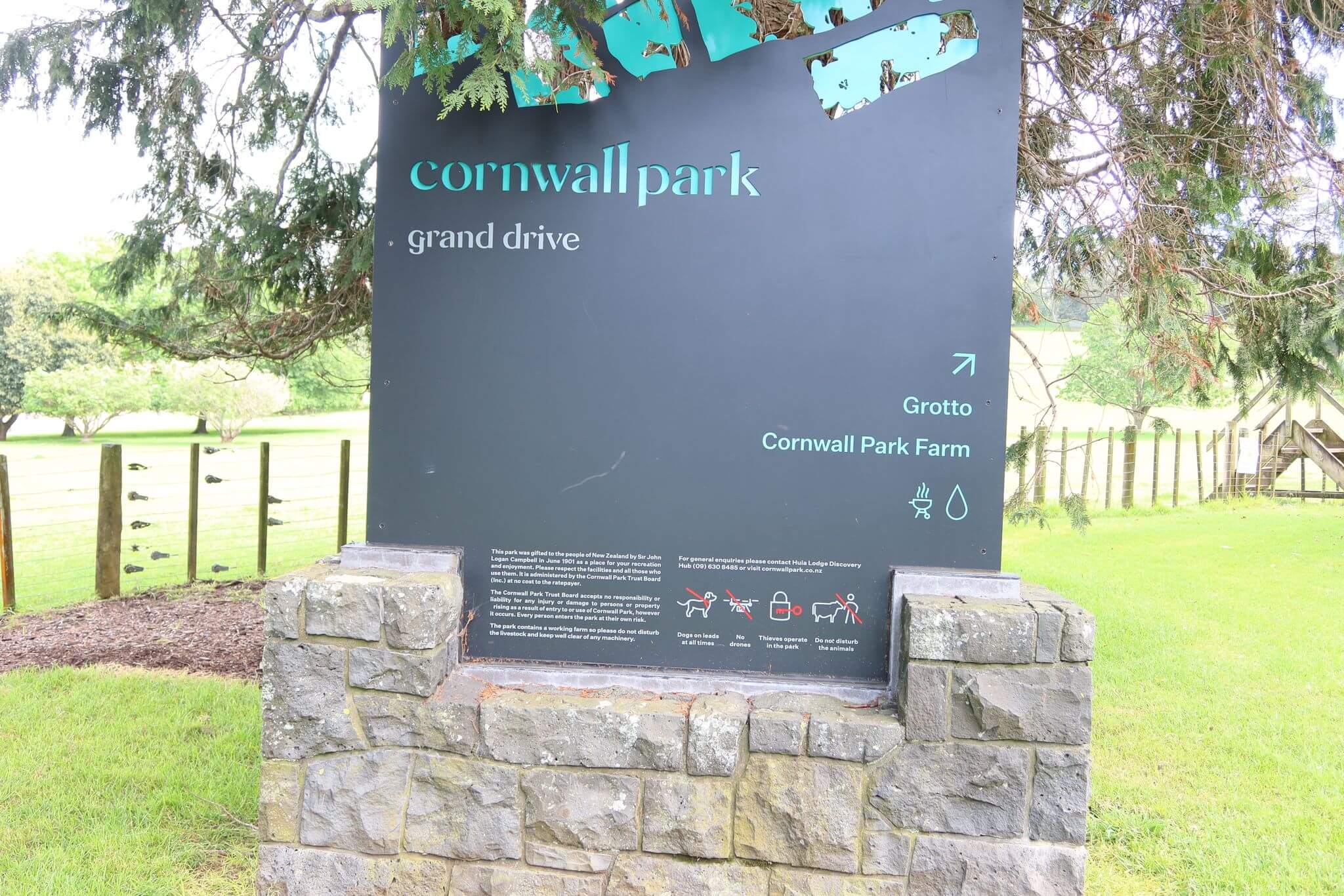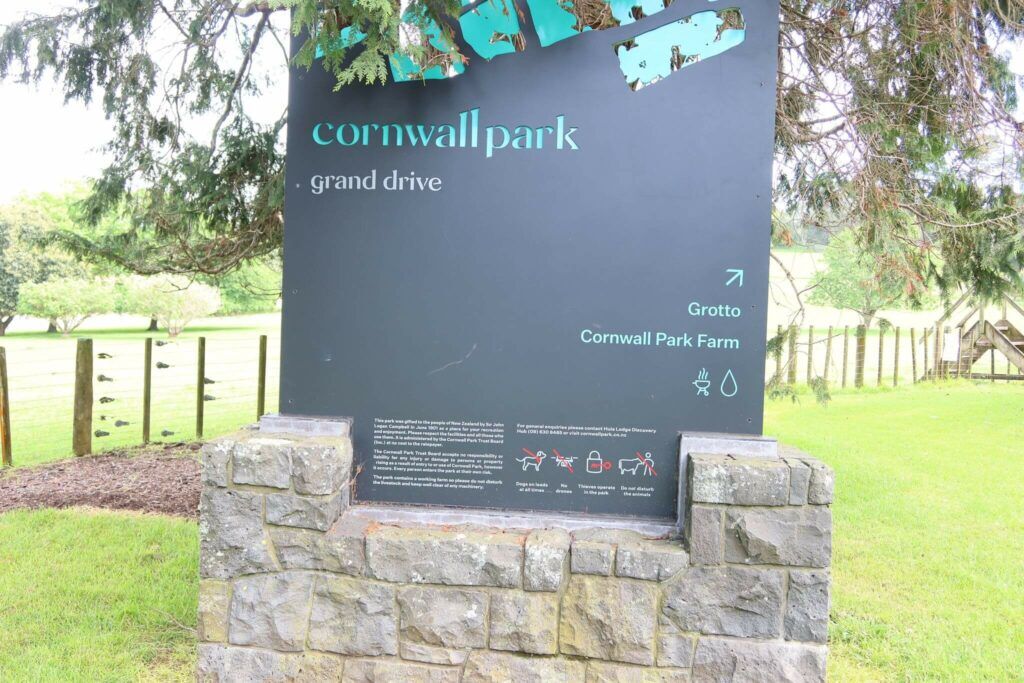 Cornwall Park also features a playground that's great for young kids and boasts easy access to the nearby Stardome Planetarium and Observatory. A popular place for kids and teens of all ages, this observatory is a nice addition to the natural landscape of Cornwall. Whether you're going on family vacation or simply need some time to get away, you won't be disappointed by this one-of-a-kind site in Auckland.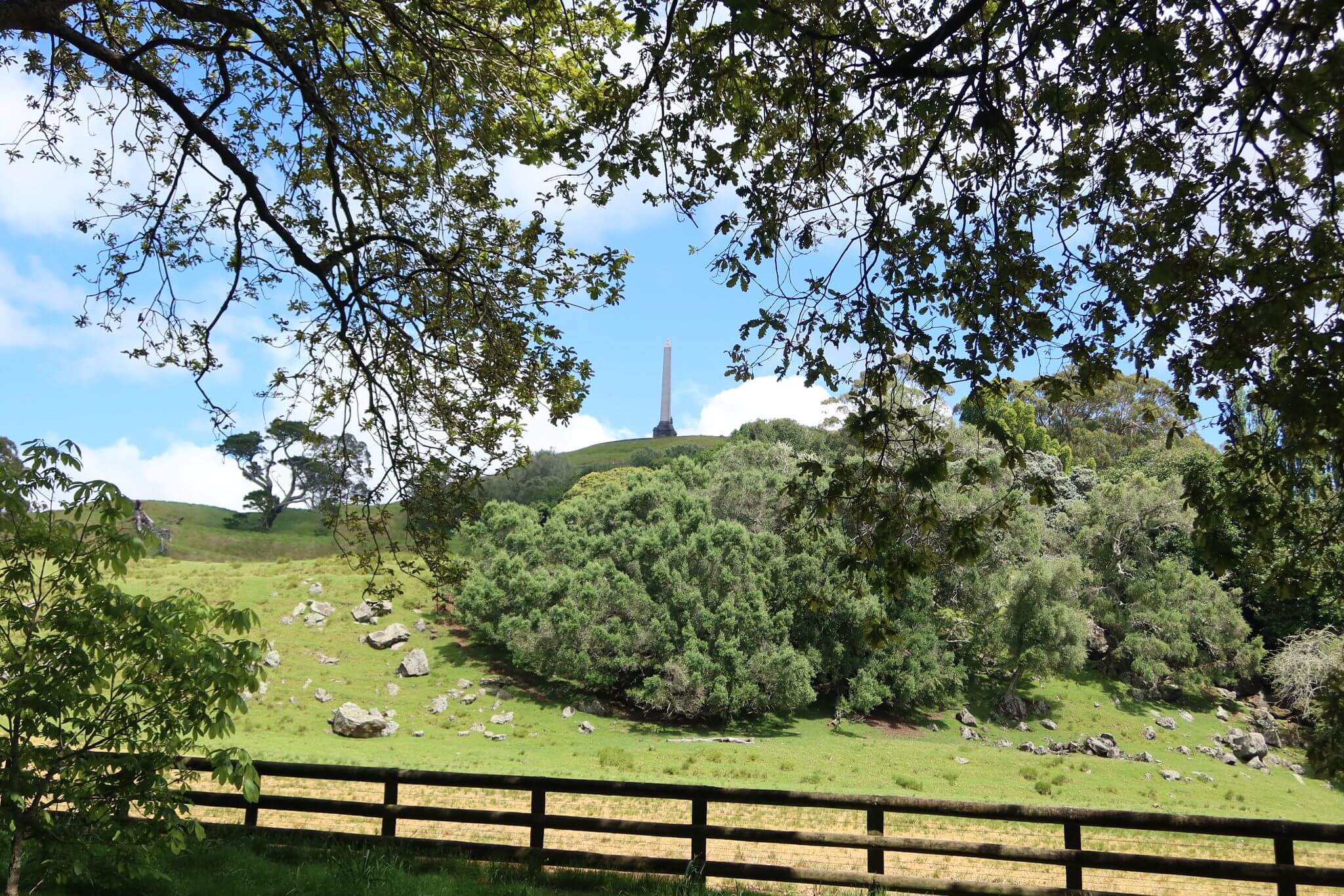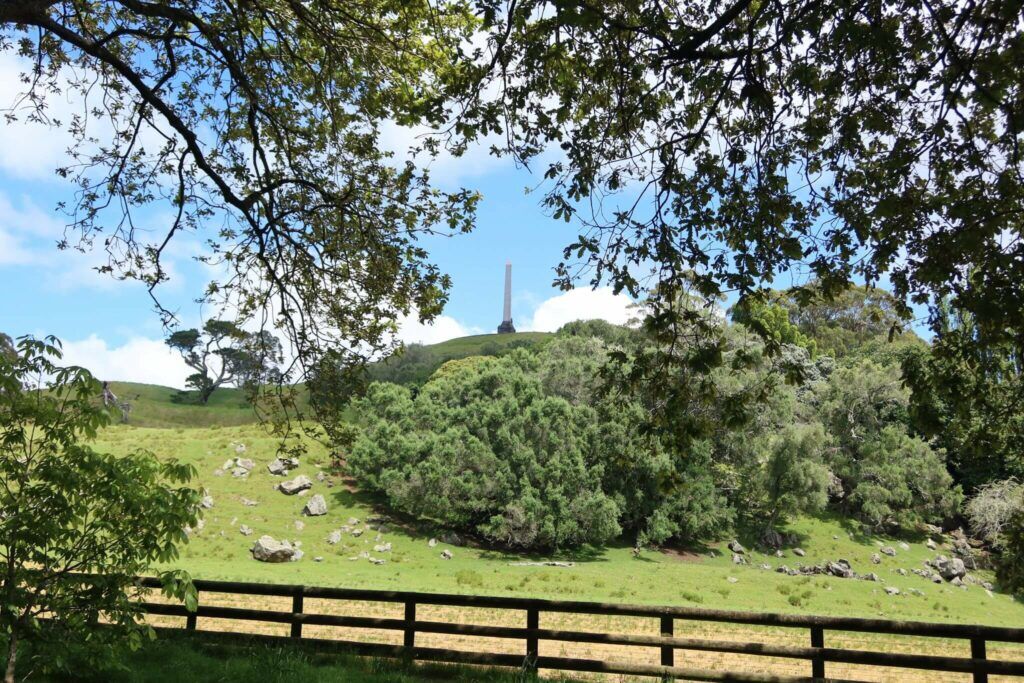 4. Auckland Domain
Often cited as the oldest park in Auckland, Auckland Domain is one of the best parks in Central Auckland. This beloved location truly has it all: both formal and winter gardens, a band rotunda, open spaces, duck ponds, sports fields, bush walks, and more. The Domain, like many other parks in Auckland, is free to visit but has a nearby perk in that the Auckland Museum is located nearby and has free entry as well. Enjoy a taste of the great outdoors and some of its history at this special place in Auckland city.
With all there is to see, the Domain should be near the top of any Central Auckland parks list. Be sure to take the time to see it for yourself!
5. Duder Regional Par
Rest assured—Duder Regional park is open to the ladies, as well. This seaside park is a restful, diverse location that's as unique as its name. Located on the Whakakaiwhara Peninsula, the site offers incredible views of the Hauruki Gulf Islands. In addition to the great ocean views, the park also contains great spots for families and children to watch sheep and cattle.
But that's just the start. Swimming spots and picnic locations abound, as do walking paths that are great for that desired exercise. You can drive to the park anytime between 6AM and 9PM in summer, with pedestrian access allowed 24/7. Nearby campsites allow you to stay at the park overnight if you're as smitten with it as we are.
Biker? Make sure to check out the mountain biking track that's become a favourite at Duder.
6. Auckland Botanic Gardens
A mix of native forest and stunning manmade gardens, Auckland Botanic Gardens is one of the best sites of its kind in the region. A massive, 64-hectare site, the gardens are free for entry and located just a stone's throw from the Auckland airport. Importantly, this great spot offers botanic diversity you simply have to see to believe. From a beautiful harakeke collection to a palm garden, this site truly has everything for the perfect scenic visit.
Though the gardens have only been open since 1982, they've quickly become one of the most popular travel locations in Auckland, with nearly one million visitors per year. Make sure to stop by and see the place that has over 10,000 plant species from all over the globe. For best results, be sure to optimize your trip by choosing your desired gardens in season.
7. Mangere Mountain
How about spending your next vacation at a volcano? Don't worry—it's not likely to erupt. With its last major activity occurring over 70,000 years ago, Mangere Mountain is now a hotspot for people living in or visiting the Auckland region. For over 700 years, it's been home to the Maori people and now serves as a popular traveling destination for both Aucklanders and foreigners alike.
Search out any of the incredible things you can do at this truly unique location! Mangere Mountain is a popular picnic spot, but more than that, it has a skate park, walking paths, a sports field, a playground, and even a learning center where you can learn more about the historic site and the Maori people who used to live there.
All combined, these perks make Mangere Mountain one of the truly great parks in Auckland. But don't take our word for it—check it out for yourself!
8. Albert Park
Located in the center of Auckland, Albert Park is one of the best free parks anywhere in the city. Nearby are Auckland University, the Auckland Art Gallery, and the city's core areas of commerce. For this reason, Albert Park has become one of the most frequented and most beloved parks anywhere in New Zealand. If you happen to find yourself in central Auckland, be sure to take a breather at this famed park while you're there.
What can you expect to do here? While there's little in the way of scenic adventure (gardens or walking trails), Albert Park is a popular picnic location that's perfect for lunch with your kids or friends. Enjoy the open space and the incredible views of the surrounding city in central Auckland. If you come during the right time of the year, you may even be able to catch a festival or event with your family.
9. Long Bay Regional Park
Long Bay Regional Park is unique in that it's the only park on this list that's a haven for both swimmers and divers. Home to part of the Okura Marine Reserve, this park has three bays which are suitable for swimming, and one that's great for diving. A playground at the site makes it more accessible to little kids, and the site also contains BBQs for bigger events.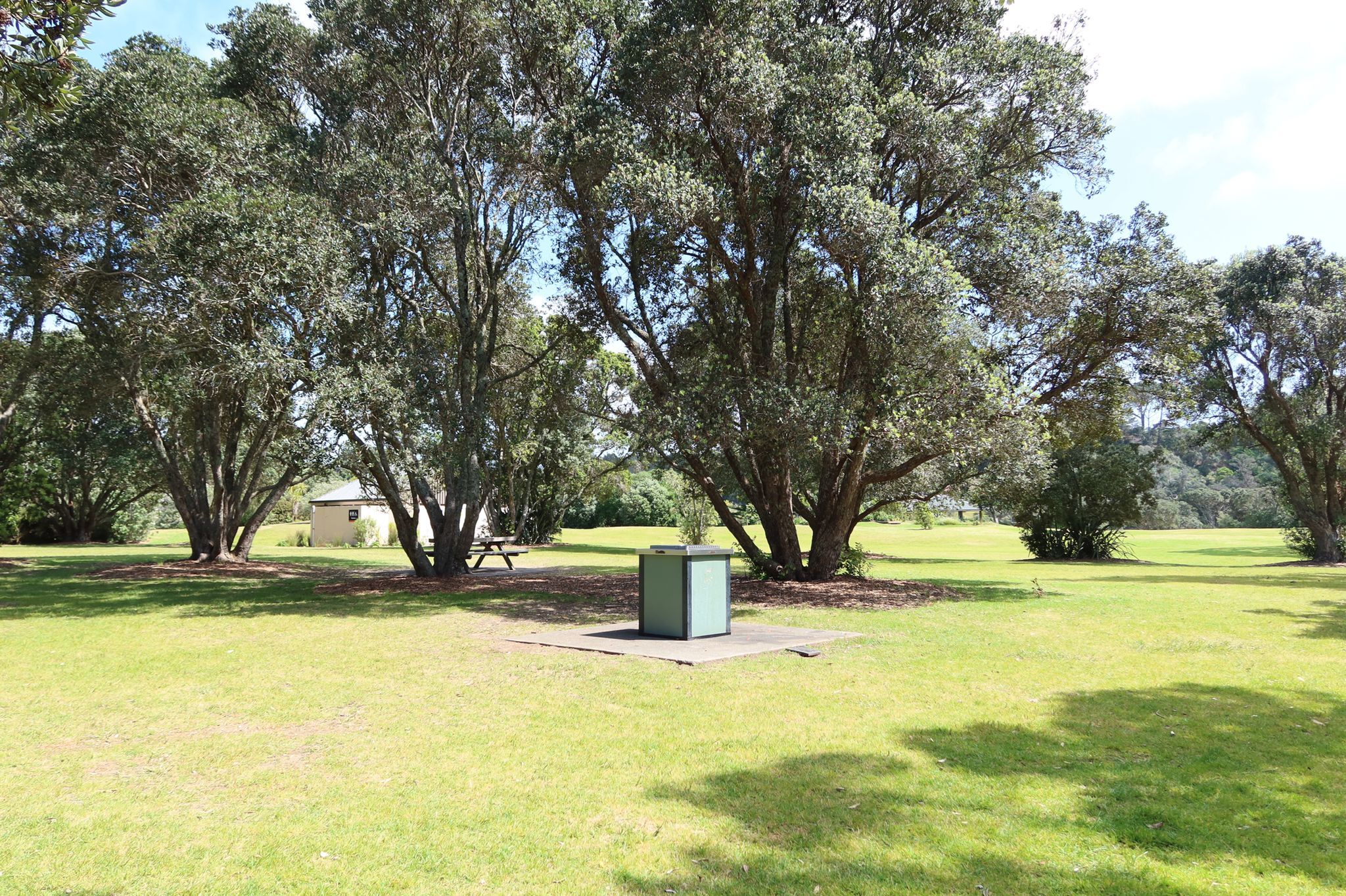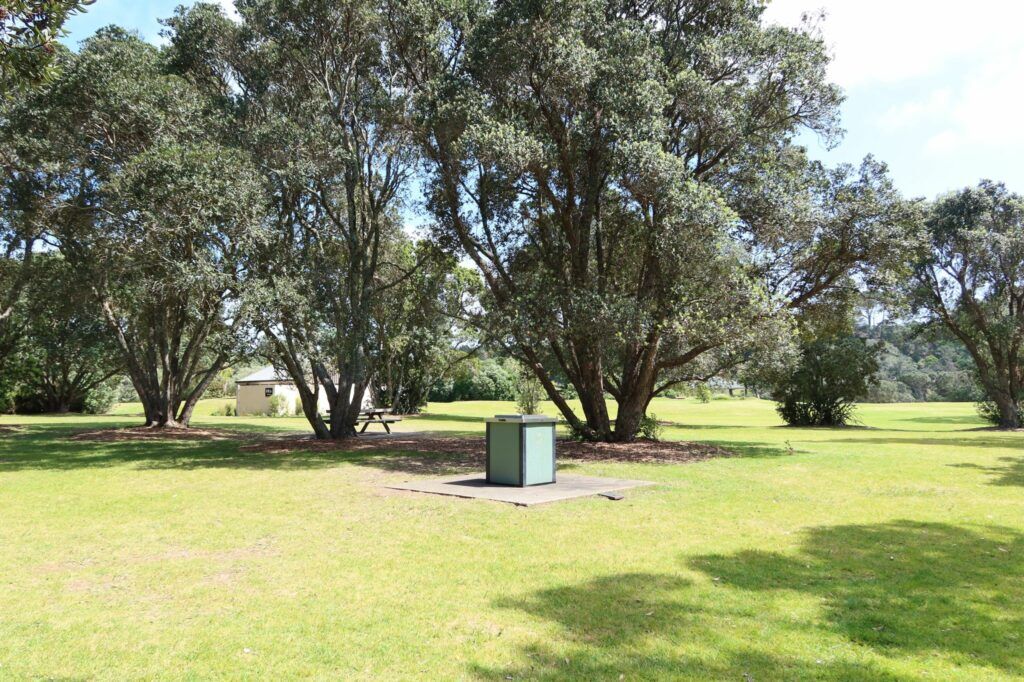 In addition to the swimming, the site also offers incredible clifftop walking and kite flying that's great exercise for both adults and kids. The beach here is great to walk at low tide and is a hotspot for Aucklanders and travelers alike. In short, this is one North Shore location you simply do not want to miss.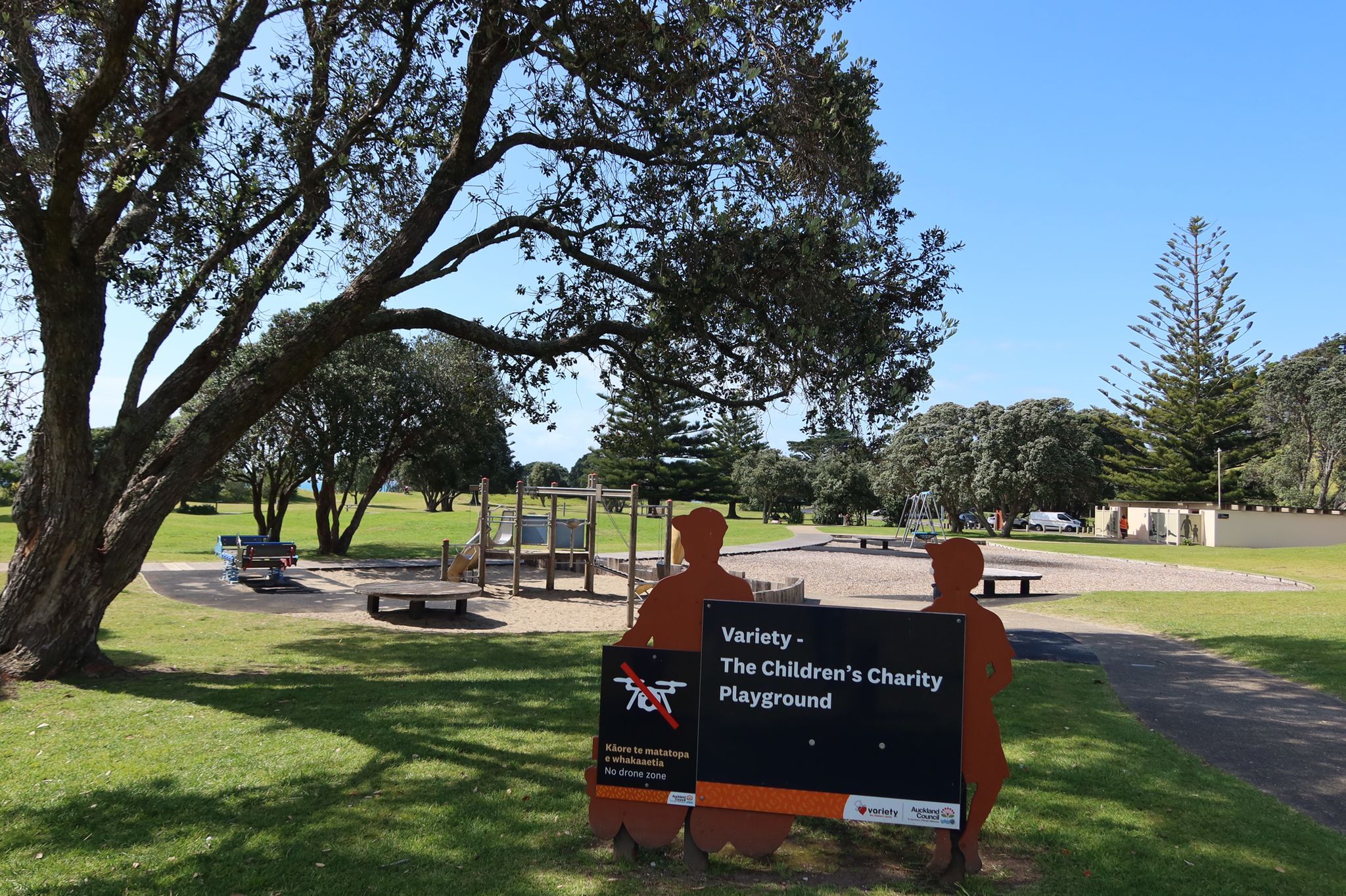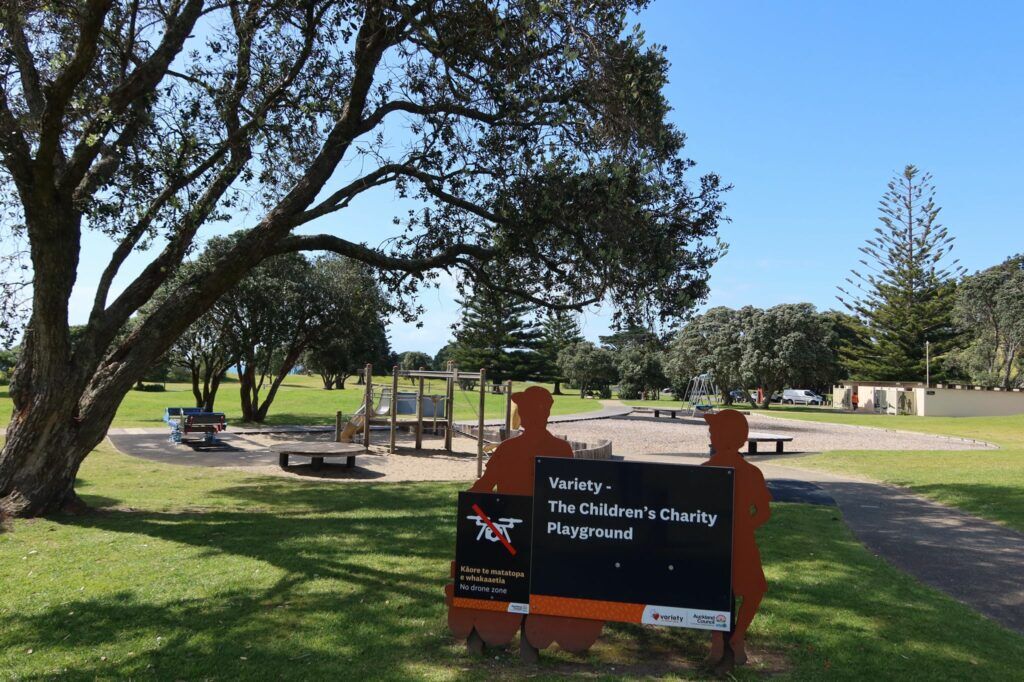 The historic Vaughan Homestead is located in Long Bay, which has surprisingly good cell coverage for a park in its location and of its size. Come alone or with the family to enjoy a day full of fun and joy.
10. Otautaua Stonefields Reserve
A sacred place to the Tangata whenua, the Otautaua Stonefields Reserve is a 100-hectare area that preserves various archeological sites of past settlers. Sizeable earth- and stone-work remains survive to showcase just how these communities lived following first settlement of New Zealand nearly 800 years ago.
The Otautaua Stonefields are home to several Polynesian house sites, including cooking shelters, garden plots, storage pits, terraces, and more. Take a trip back into time by visiting one of the newest reserves anywhere in the nation. Many of the sites at Otautaua were incredibly built from volcanic rock, making the location an interesting geological site, as well. One of the most unique parks in Auckland, Otautaua is well-worth a visit next time you're in the Auckland area (doubly true if you're a history buff!).
The Bottom Line
From Central Auckland to the Auckland Region, New Zealand's capital city is home to some of the most gorgeous and fun-filled parks anywhere in the Pacific. On a trip to the parks in Auckland, you can experience stunning coastline, jaw-dropping gardens, incredible walking tracks, and pastoral lands that are perfect for sightseeing and picnics.
In this guide, we went over ten of the best parks in Auckland. If you're looking to get off the road and experience the quiet life, make sure to check out any one of the amazing parks on this list. Without a doubt, you'll be impressed by all there is to see and do, including museums, playground areas, and restaurants for the kids.