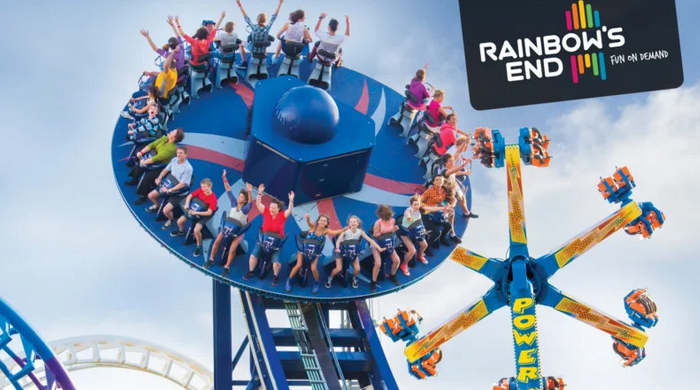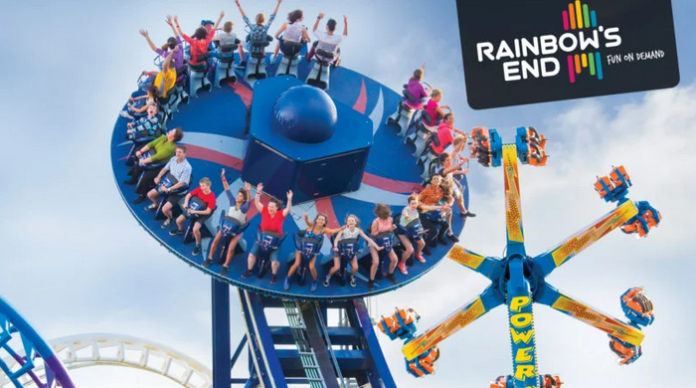 Looking for fun things to do in Auckland?
We have a comprehensive list of activities and events that are perfect for teenagers, so you can always find something fun to do.
We know that it can be tough being a teenager, but we want to make it as easy as possible for you. That's why we have created a list of fun activities for teenagers in Auckland, everything from sports and recreation, to arts and culture. You name it, we've got it!
---
Whether you're an Auckland local looking for something to do during school holidays or an out-of-town visitor, finding activities for teenagers isn't always easy! You can visit the Auckland Art Gallery or Sky Tower, but those aren't the only activities available for your family.
This list has some great ideas for activities to do with your teenagers, whether you're looking for something to do over the weekend or trying to fill up a week-long holiday. New Zealand is a beautiful country filled with attractions for people of all ages, so you'll definitely be able to find something fun for your teen to do!
Rainbow's End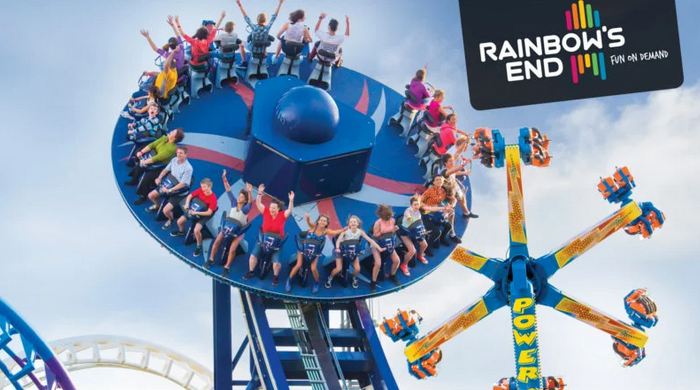 Rainbow's End is fun for the whole family, so it's definitely a great choice if you want to take your teens and young ones along with you for some fun! Kids love the Kidz Kingdom, while many teens enjoy spending the day going on adrenaline-filled rides.
Fun activities for teens and adults include the Fear Fall and the Stratosfear. Teens can also have a great time at the arcade or one of the many other thrilling rides available at the park.
Read More About: Rainbows End
Click Here To Purchase Tickets
Weta Workshop Unleashed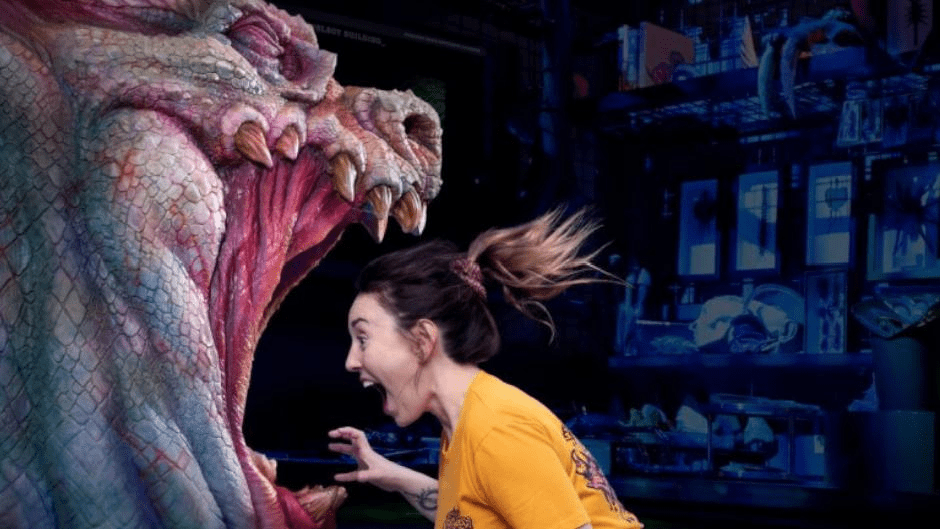 The Weta Workshop is a great way to keep teens and kids entertained, especially if they have a love of horror! Kids of all ages can have fun, as well as adults, so this is a great activity for the entire family.
Weta Workshop is a practical effects company. You'll take a tour through the behind-the-scenes creative process involved in making the practical effects seen in Lord of the Rings, Avatar, and more. You'll also get to become a character in a horror film, travel through a fantasy river, and immerse yourself in sci-fi by watching a robot come to life!
All Blacks Experience
The All Blacks Experience is so much fun for any sports fan, teens and adults alike! New Zealand's national rugby team, known as the All Blacks, is one of the most successful sports teams in the world. If rugby is a sport your teen likes, definitely book the All Blacks Experience for them.
During this experience, you'll hear the history of the team and experience the atmosphere of the changing rooms and playing field during the immersive on-field experience. Five interactive zones will let your teenagers play games and test their skills to see if they have what it takes to play against some of the greatest rugby players around. This is a great way for teenagers to spend time with their friends or to bond with the whole family.
VR Voom – Virtual Reality Experiences
VR Voom is the largest virtual reality experience in New Zealand. This is a great place for teens and children of all ages to spend a few hours, as there are a variety of different VR experiences to choose from. The Adventurer Pass will get you 70 minutes of unlimited play, while the Explorer Pass lets you enjoy three different individual VR activities.
Activities include one vs. one games, four-player co-op stories, motorcycle racing games, and a two-player time machine experience.
Auckland & Beyond Tours – The Hobbiton Movie Set Day Tour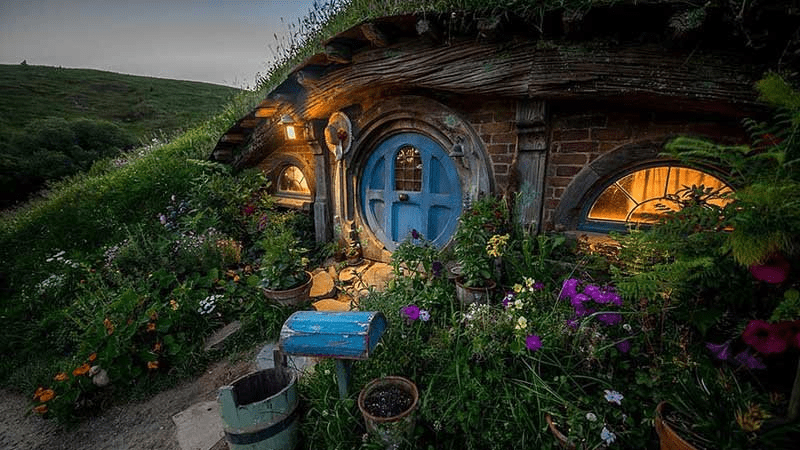 If your teenagers are into the Lord of the Rings or Hobbit movie trilogies, this day tour is a must! This isn't just a fun thing to do, it's a unique chance to experience some of your favourite films on location where they were filmed.
You don't need to worry about travelling out to the countryside, as there is free pickup from any central Auckland location included. You'll get to relax and enjoy a ride through Waikato and make a few stops along the way to take pictures before you arrive at your final destination.
Once on set, you'll be able to check out the Hobbiton Gift Shop, eat at the Shire's Rest Café, and take a break before going on a two-hour guided tour of the farmland where these iconic movies were filmed.
Secret Museum Tour
The Secret Museum Tour takes you to see what's underneath the Auckland War Memorial Museum! This is a great activity for any child or teen over the age of 11, especially those interested in natural history or military history.
The tour takes you underground, to the basement of the Auckland War Memorial Museum. This is where many priceless artefacts are stored, and this area is not usually accessible by the public! This is a must if your teen wants to see items that aren't normally on display in the museum.
Eden Park Stadium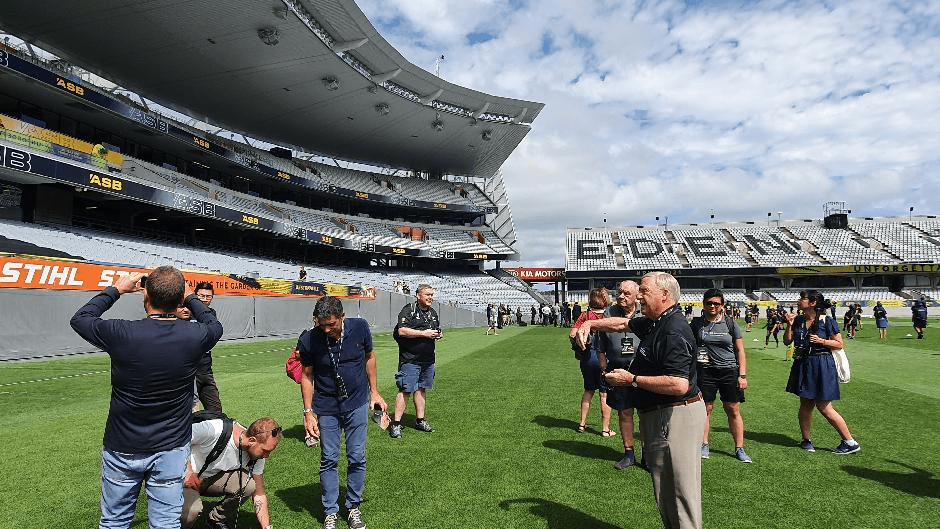 The Eden Park Stadium tour is a must for fans of any sport! If your teen is into rugby, cricket, or just loves visiting sports stadiums, this is a great way for them for spend a few hours. The tour takes about 90-minutes and is a fun activity the entire family can enjoy.
The tour will take you all around the arena, and you'll be guided by a sports historian who will be happy to answer any questions you have about Eden Park. You'll go through the players tunnel, check out the coaches' box, go through the changing rooms, and have a chance to take photos with some of the best views of the area.
Book A Tour For You And Your Teenagers Here!
Lake Taupō Voyager Experience from Auckland
If your kid loves the outdoors, you should definitely visit Lake Taupō while you're in Auckland! This package is a fully-guided day tour that includes pick-up and drop-off from Auckland CBD, complimentary refreshments, and admission to a 2.5 hour yacht cruise.
This is a truly great experience for anyone who wants to get out of the city. You'll be able to discover the beauty of Huka Falls, visit the largest Maori rock carving in the world, and relax along the waterfront of Lake Taupo. This is an especially great option in the summer, as you'll be able to cool off on the beach.
Book This Once-Of-A-Lifetime Experience Here!
Auckland Adventure Park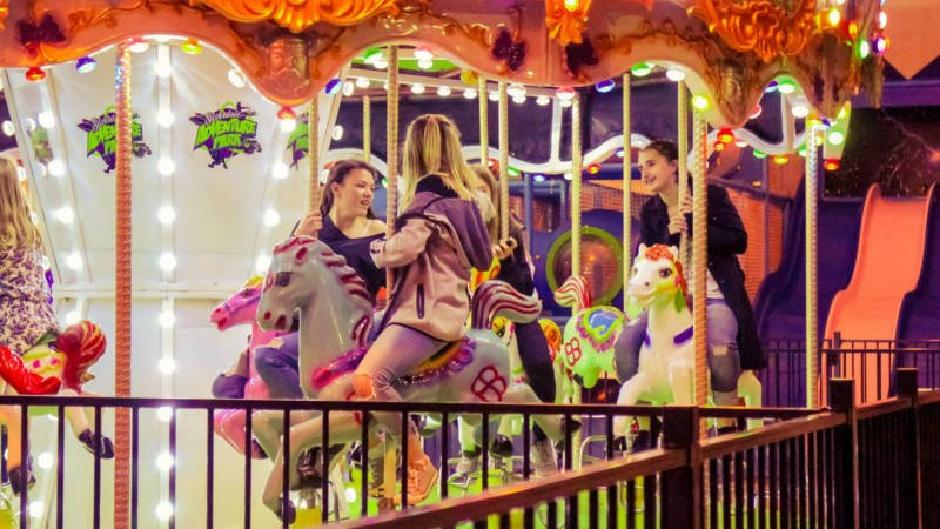 Auckland Adventure Park is an excellent choice if you want to take your teenagers and younger children. There are all kinds of activities to do, so you can definitely spend a fun-filled day here! You can watch a 4D simulation experience at the 4D cinema, travel down a dual zipline, let out your inner adrenaline junkie on a vertical bungy, and more! There's so much to do, everyone can create their own unique experience.
Be sure to check the park hours when you want to go, as the park has different hours depending on whether or not it's school holidays in the area.
EcoZip Experience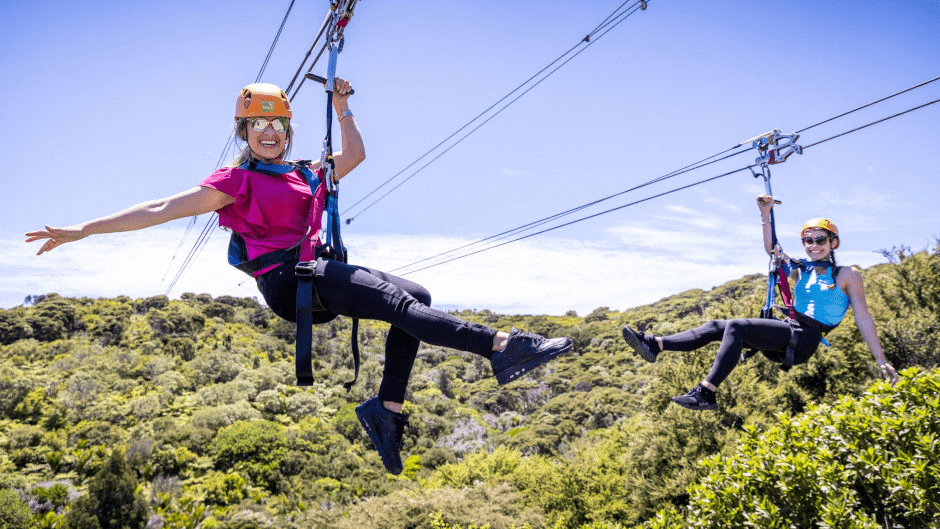 The EcoZip Experience is another way to enjoy the beautiful Waiheke Island. If your teen loves the outdoors, this activity is a must for them! Teens age 16 and up can go on this experience by themselves, so it's a great option if parents want to sit back on the beach and relax instead.
The tour company will pick you up from the ferry terminal and take you on a 20-minute tour of Waiheke while you make your way to Zip-HQ. Once you're there, you'll be able to take in the views on the viewing deck as you walk across the airbridge to where you'll take off on your zipline! Dual ziplines mean you can share the experience with a friend or family member. After your thrilling zipline adventure, your guide will take you on a guided nature walk through the forest.