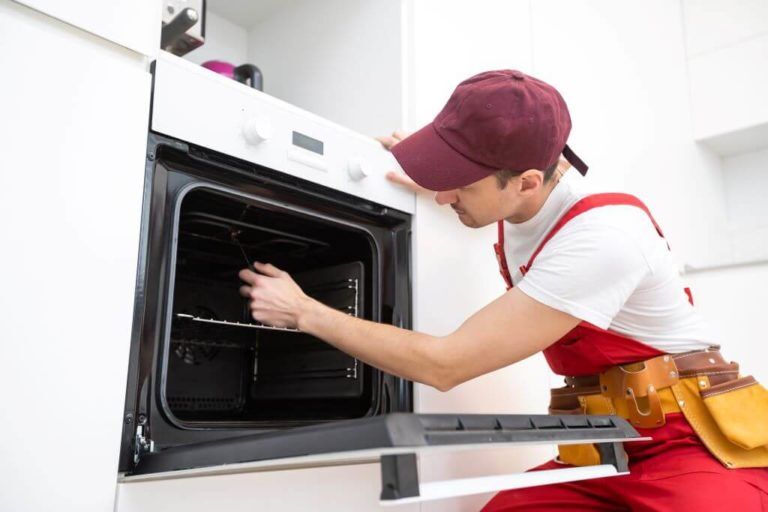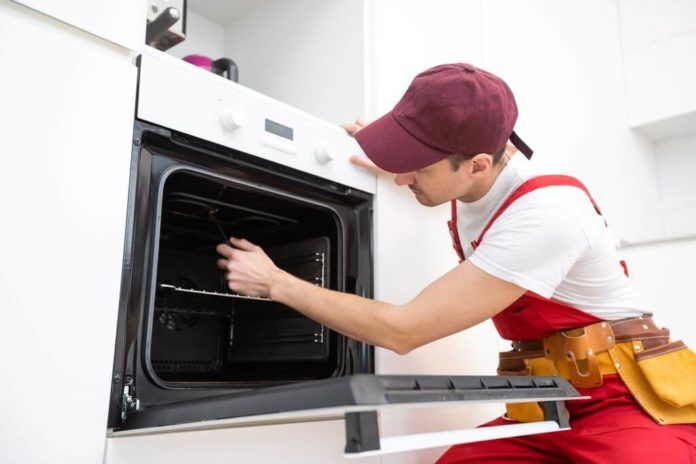 Do you have a broken? If you are in need of stove repairs in Auckland, you will be glad to know that there are several reputable companies that offer this service. One of the best things about these companies is that they offer a wide range of services, so you can choose the one that best suits your needs. In addition, most of these companies offer a guarantee on their work, so you can rest assured that your stove will be repaired properly.
One of the most important factors to consider when choosing a company for stove repairs is their experience. You want to make sure that the company you choose has been in business for several years and has a good reputation. Additionally, you will want to check out their customer reviews to see what others have had to say about their experience with the company. This will give you a good idea of what you can expect from them.
Another thing to consider is the price. Some companies may charge more than others, so it is important to compeare pricing before making your final decision. However, you should also keep in mind that the quality of the repairs should be your top priority. With that said, if you find a company that offers competitive pricing and high-quality repairs, then they are likely the best option for you.
We have rounded up the best Stove repair companies in Auckland. It is the best place to go for all your stove repair needs. These are experts in the field, and can help get your stove up and running again in no time.
We know that having a broken stove can be a huge inconvenience. That's why we have researched the top companies in Auckland for you! They all work hard to get your stove repaired as quickly as possible so you can get back to your everyday life.
---
1. Stove Works Electrical Ltd.
📍 8 Kerlin Crescent, West Harbour, Auckland 0618, New Zealand
📞 027 291 7216
🌐 http://www.stoveworks.co.nz/
Services:
✓ Stove repair services
✓ Smeg oven repairs
There's nothing more frustrating than having a broken oven in the middle of a meal. With Stove Works' quality stove repair in Auckland, you won't have to worry about anything else! The professionals at Stove Works in Auckland provide some of the best stove and oven repairs in Auckland. They offer stove repairs as well as a broad range of services that make cooking and using your kitchen easier and more enjoyable.
Read next: Washing Machine Repairs in Auckland
---
2. Appliance Repairs Parts & Services
📍 West Auckland ** North Shore ** CBD
📞 027 701 0067
🌐 https://applianceman.co.nz/
Services:
✓ Top Loading & Front loading washing machines
✓ Freestanding stoves, wall ovens, cooktops
✓ Dishwashers, tumble dryers
✓ Fridges, freezers, chest freezers
If you are having trouble with your oven, whether it is built into the wall or a freestanding unit, you can reach out to Appliance Repairs Parts and Services for assistance. They will come to your location to assess the problem and determine what needs to be done to fix it. In many cases, they will have the necessary parts with them in their van, so the repair can be completed quickly and efficiently.
They are experienced in working on a variety of different brands, including some of the most popular ones on the market such as Samsung, LG, Omega, Maytag, Whirlpool, and more. With their help, you can get your oven back in working order so that you can continue to prepare meals for yourself and your family.
Customer Review: Geoff came quickly and had the stove element replaced quickly, adapting a new element to fit the older cook-top. Very pleasant to deal with and very reasonable cost.
Read next: Find Gas Fitters in Auckland
---
3. S.O.S. Appliance Repairs
📍 43 Fratley Avenue, Farm Cove, Auckland 2012, New Zealand
📞 027 701 0067
🌐 https://www.sos-appliance-repairs.co.nz/
Services:
✓ Ovens
✓ Washing machines
✓ Dishwasher & dryers
✓ Fridges & freezers
If you're in need of oven repairs in East or Central Auckland, S.O.S. Appliance Repairs is the company you can depend on. Vance, the repairer, has long years of experience and is familiar with most makes and models of ovens – including Maytag, Panasonic, LG, Parmco, Simpson, and Kelvinator ovens.
Prices are affordable without the trade-off of service quality, so don't hesitate to get in touch with S.O.S. Appliance Repairs to book an appointment. They serve customers across East and Central Auckland and pride themselves on being on time every time. So if you're in need of oven repairs, don't hesitate to contact S.O.S. Appliance Repairs – you won't be disappointed!
Read next: TV Repair Shops in Auckland
---
4. Harbour Appliance Services
📍 34 Fitzherbert Avenue, West Harbour, Auckland 0618, New Zealand
📞 027 701 0067
🌐 https://www.harbourapplianceservices.co.nz/
Services:
✓ Laundry Appliance Repair – Top load washing machines, front load washing machines, vented dryers, condenser dryers
✓ Kitchen Appliance Repair – Fridge (F&P only), dishwasher, oven, hob, stove, freezer (F&P only)
Are you in need of oven repairs but don't want to wait around for days for someone to come out and take a look? Harbour Appliance Services offers a same-day repair service for all your major home appliances, including ovens.
They're a family-run business that has been operating since 2012 and are familiar with all the major brands, including Fisher and Paykel, Bosch, LG, Indesit, Electrolux, and Beaumatic. Not only do they offer a convenient same-day repair service, but they also have a 12-month guarantee on all their home appliance repairs. This means you can have complete confidence in their workmanship.
You can also pay them conveniently through mobile EFTPOS or credit card. So if you're in need of quick and reliable oven repairs, Harbour Appliance Services is the company for you.
Read next: Top Electricians in Auckland
---
5. WISKIS Appliance Service
📍 North Shore, Auckland, New Zealand
📞 027 414 1321/ 09 838 1694
🌐 https://www.appliancerepairsauckland.co.nz/
Services:
✓ Kitchen appliance repairs
✓ Laundry appliance repairs
Your oven is one of the most hard working appliances in your kitchen. Day in and day out, it bakes, grills, roasts and reheats your food. So when it starts acting up, it can be a real hassle. That's where WISKIS Appliance Service comes in. They are one of the best stove repairs in Auckland and are a whiteware repair specialist covering Greater Auckland, and they are licensed electricians who are proficient enough to fix renowned oven brands like Fisher and Paykel, Simpson, Samsung and Westinghouse.
Plus, they install only high-quality spare parts that come with a confidence-assuring replacement warranty of up to 12 months! So whether you need oven door repair or element replacement, their team will make sure your oven is in tip-top shape. Instead of spending for a new oven that isn't needed yet, they'll help you maximise the value of your current one. Contact WISKIS today and let them take care of your oven needs!
Read next: Top Mechanics in the North Shore