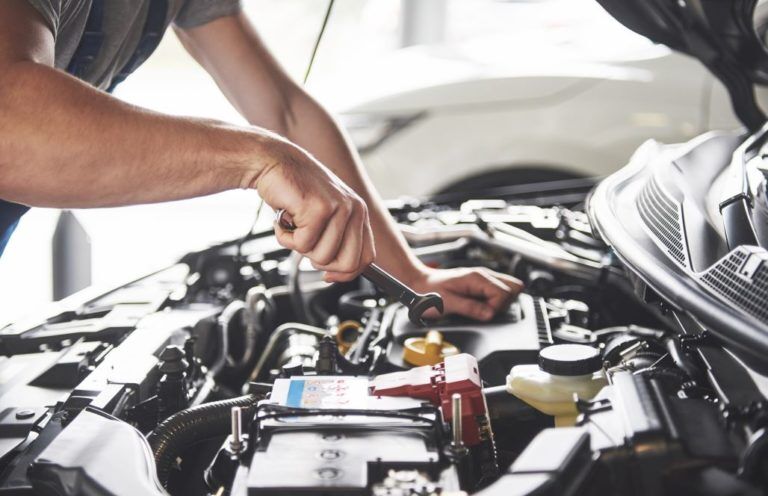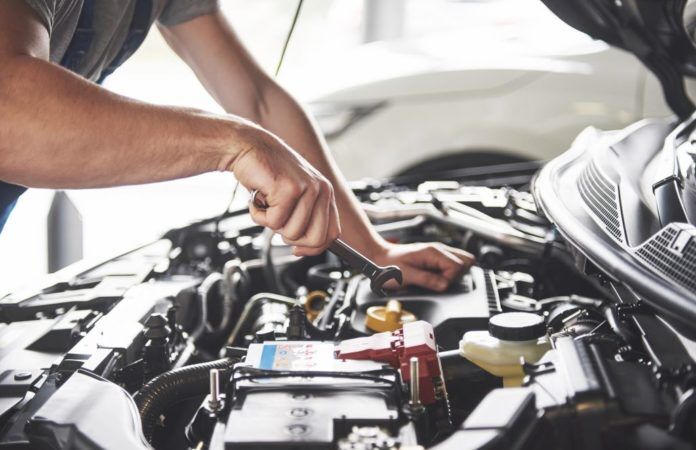 Looking for the best mechanic north shore?
View Auckland is your one-stop shop when it comes to finding the best mechanics in town. We have a comprehensive list of qualified and experienced professionals who will get the job done right – without breaking the bank.
Don't spend hours online researching different mechanics – let us do all the hard work for you. We know what to look for, so you can be sure that you're hiring a qualified and reputable professional.
So why wait? Start browsing our list of mechanics today.
The Best North Shore Mechanics
---
1. Knights Autoworks Ltd
📍 22b Parkway Drive, Mairangi Bay, Auckland 0632, New Zealand
🕣 Monday – Friday: 9am – 5pm
📞 09 4799483 / 0212392459
📧 knightsautoworks@xtra.co.nz
🌐 https://knightsautoworks.co.nz/
Services:
| | | |
| --- | --- | --- |
| Car Repairs | Diagnostic scans | Brakes & Tyres |
| Loan Vehicles | Electrical | Warrant of Fitness |
| Full Service | Quick Tunes | Fleet Servicing |
| Batteries | Gearbox Repairs | Transmission Repairs |
| Exhaust | Valet Services | Vehicle Servicing |
Knights Auto Works come highly recommended for providing a great service within the local community, their reviews across social platforms attest to providing customers with the best possible car repair and servicing experience.
Their team of grade-A technicians are experienced in all aspects of vehicle maintenance and repair, and they go the extra mile to ensure that our customers are always kept up to date on what's happening with their car.
Knights Auto Works also offer a convenient loan vehicle service, so you can still get around while your car is being worked on. We gave them a call and spoke to the owner Taz to find out their prices and we found them very reasonable – you'll be hard-pressed to find better value elsewhere.
So if you're looking for a reliable mechanic who will take utmost care of your car, give Taz a call today! Phone Taz at 09 4799483
What people have said:
Car repairs, servicing, and maintenance done by experienced and qualified technicians
Excellent communication
Reasonable price for high standard of service
Honest and reliable
Loan car available
Goes the extra mile to ensure customer satisfaction
Doesn't convince you to buy stuff that's unnecessary
Fast turn around times
Conveniently located
---
2. Autoland North shore
📍22b parkway drive mairangi bay, North Shore, Auckland
🕣 Monday – Friday: 7am – 5pm
📞 09 477 2366
🌐 https://www.autoland.net.nz/
Services:
| | | |
| --- | --- | --- |
| Electric Vehicle Car Servicing | Auto Electrical | Radiators |
| Batteries | Tyres | 4 Wheel Drives |
As a result of decades of experience in the automotive mechanical trade, technicians at Autoland north shore can service or overhaul any make or model of automobile, from Holden, Ford, Mazda, Isuzu, Daihatsu, Honda, Toyota, Kia, Daewoo, SsangYong, Opel to Peugeot.
If your vehicle requires brake servicing, a tune up, or auto repairs in Auckland, call Auto land, the friendly team today on the North Shore. They promise honest work at honest prices.
---
3. North Shore Autocentre
📍 7b Barrys Point Rd, Takapuna
🕣 Monday – Friday: 7am – 5pm
📞 09 489 6730
🌐 https://nsautocentre.co.nz/
Services:
| | | |
| --- | --- | --- |
| Bronze Car Service | Silver Service | Gold Service |
What people have said:
Value for money
Good communication
Fair price
Great first service
Providing reliable, professional, and affordable automotive services, North Shore Autocentre has a team of mechanics with more than 30 years of experience. These mechanics have extensive experience working on all kinds of vehicles.
Getting your car repaired can be a stressful and costly experience. In a timely manner, North Shore Autocentre will locate the problem and suggest the most economical and safest way to get you back on the road. They always tell you what parts they are using so that you can choose new or reconditioned parts.
Next up: Best Toyota Dealers
---
4. Glen Park Motors
📍1 Parity Place, Glenfield
🕣 Monday – Friday: 7am – 5pm
📞 0800 566 300
🌐 https://www.glenparkmotors.co.nz/
Services:
| | | |
| --- | --- | --- |
| Repair Service | Brakes | Shock Absorbers |
| WOF | Cambelts | Vehicle Service |
What people have said:
Good service
Reasonable prices
Good mechanic
Glen Park Motors is located in Glenfield, Auckland. Providing a complete range of auto mechanical services for a range of family vehicles.
You can feel confident knowing that this mechanic in North Shore is both MTA Assured and Warrant of Fitness certified, so you are receiving high-quality service for your vehicle.
Read next: Best Window Tinting Services
---
5. Wairau Motors
📍4/5 Parity Place Glenfield, New Zealand
🕣 Monday – Friday: 8am – 5pm
📞 09 442 5422
🌐https://wairaumotors.co.nz/
Services:
| | | | |
| --- | --- | --- | --- |
| Vehicle Servicing | Brake Repairs | Exhaust Systems | Clutch Repairs |
| Suspension and Steering | Air Conditioning | Pre-Purchase Inspections | All Mechanical Work |
What people have said:
Good mechanic
Great value for money
Good at explaining things
Full range of services
Located in Glenfield on Auckland's North Shore at 4/5 Parity Place. The mechanics at Wairau Motors are experienced, qualified, professional, and passionate about what they do. All European and Japanese vehicles can be repaired and serviced by them. The owner/operator of the company, Daniel Green, holds over 15 years experience in the industry and has been introduced to a wide variety of aspects of automotive servicing and maintenance.
Next up: Best Used Car Dealers
Wairau Motors offers a number of servicing options beginning at $160 as well as a courtesy car for those who need it. They are confident that they can resolve any and all issues that may arise with your vehicle and are committed to offering only the best customer service.
Read next: Best Mechanics in Auckland