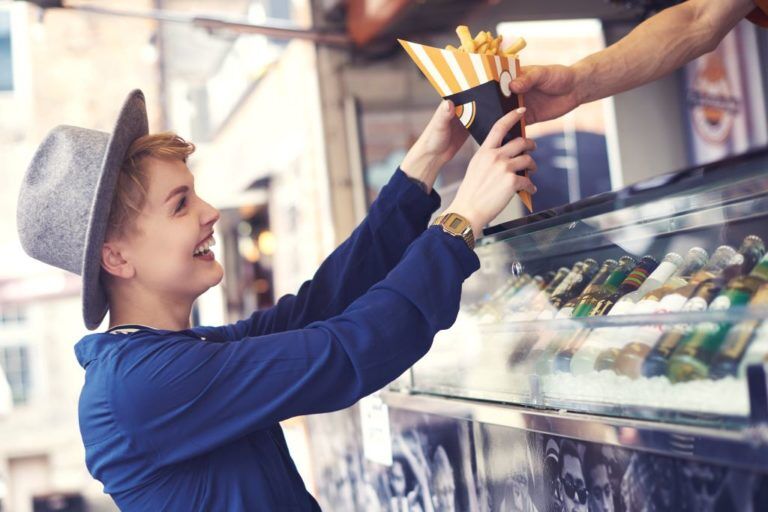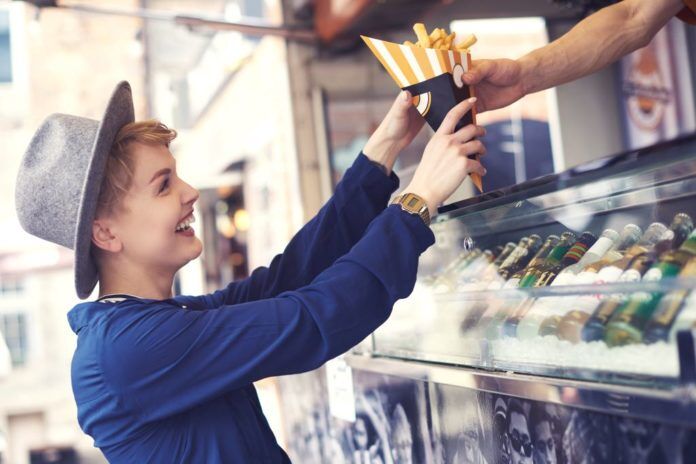 Are you looking for a unique catering experience for your next event? Food trucks offer catering ideas for corporate events, private events, and birthday parties. Food trucks also allow you to be creative and funky at your wedding; they are a great alternative to traditional, sit-down meals, which require a lot more planning and time that you might not want to spend.
Each year, Auckland street food offers a variety of food options for foodies. There is a food truck for almost anything, whether you want hot dogs, tacos, Indian food, hot wings, or dessert. There are many food trucks around in the city but we've compiled the top five that serve up great food and have great service.
Auckland offers an array of food trucks for hire that will provide visitors with a one-of-a-kind culinary experience. With trucks that are equipped with the latest in kitchen technology, to make sure they can prepare any dish you desire.
A food truck is the ideal choice for any event. There are catering companies that can accommodate any number of guests and who can help you create a menu that meets your needs and exceeds your expectations.
---
What is a Food Truck?
A food truck is a type of mobile food stall or mobile kitchen that sells ice cream, hamburgers, french fries, and other prepared foods. They are typically found in large cities, at music festivals, sporting events, and other large gathering places. Food trucks are usually operated by a single person or a small team, and they typically have a small menu of items. Many food trucks also offer catering services for events such as weddings and birthday parties.
Food trucks have become increasingly popular in recent years, as they offer a unique dining experience that can be enjoyed by people of all ages. The popularity of food trucks has also led to the development of food truck catering companies, which provide food trucks for events such as corporate functions, school carnivals, and public celebrations. If you are planning an event and are looking for a unique way to cater to your guests, consider hiring a food truck. You can browse through the menus of local food truck catering companies to find the perfect truck for your event.
---
1. Amaranto
📞 02102295941
🌐 https://amaranto.co.nz/food-truck-catering/
Services:
✓ Canapes
✓ Pasta
✓ Salad
✓ Dessert
Catering from food trucks adds a unique element to corporate and private events, sure to delight guests. Perfect for Christmas parties, launches, and birthday parties. Amaranto provides a wide range of event budget-friendly options and packages. Featuring canapes, an antipasto table, and main meals, their food truck has something for everyone at your event. They emphasize fresh, healthy, and quality homemade food.Providing a unique point of difference for your big day, they are the only traditional pasta food truck in Auckland, so they will not only nourish your guests, but also fill them with joy and delight.
Amaranto's food trucks have been around since 2018, and they serve authentic Italian food with a twist, all of which is gluten-free. Everything from their pasta to Paste di meliga, a crunchy biscuit made with seven different gluten free flours, is made in house by their head chef using natural ingredients. There are also numerous enticing options on their menu such as ricotta and spinach quiche on a potato crust, chicken potato croquettes, mushroom arancini with truffle mayo and many more. If you don't live north of the bridge, but want to check out this food truck, they are based in Matakana, so even if you don't live there, make the trip.
---
2. Brotisserie
📞 0220975290
🌐 https://www.brotisserie.co.nz/private-catering
Services:
✓ Organic
✓ Free range rotisserie chicken served with seasonal salads
✓ Burgers
✓ Sandwiches
✓ Tacos
✓ Vegetarian options
With rotisserie chicken, free-range pork, and bacon treats as well as tacos, sandwiches, and veg options since 2019, these guys are legends in the rotisserie chicken and free-range pork world. Be sure to save room for their mouth-watering duck fat potatoes and end the meal with their next-level Whittaker's chocolate mousse. They're available for hire as well so if you want to impress your guests, keep an eye on their social media accounts to find out where they'll be next.
---
3. Hapunan
📞 021 091 97050
🌐 https://www.hapunan.co.nz/
Services:
✓ Pinoy rice bowls
✓ Light bites
✓ Desserts
✓ Sandwiches
✓ Tacos
✓ Vegetarian options
A must when visiting the night markets is Filipino food, and Hapunan is a standout. There are many traditional Pinoy dishes served at this truck, from prawn siomai, a thin pastry-wrapped dumpling, to pata tim, aka Filipino braised pork, and the popular ube pandesal, a sweet and fluffy bread. They all have a modern twist to them. This team of Filipino culinary experts has a loyal following who follow them all over Auckland to taste their authentic dishes that sell out quickly.
---
4. Miso-Ra
🌐 https://www.facebook.com/misoramenz/
Services:
✓ Ramen
✓ Vegan
Using traditional Japanese cuisine and over ten years of experience, Miso-Ra crafts delicious bowls of noodles. Miso-Ra's ramen truck has been titled one of Auckland's leading suppliers of ramen, so if you are looking for tasty food during spring, look no further than Miso-Ra. Enjoy Tokyo Street Ramen's masterpiece as Chef Taku Hida brings his top quality food to Auckland.
---
5. Sweet As Crepes
📞 021 67 87 62
🌐 https://www.facebook.com/SweetAsCrepes
Services:
✓ Pinoy rice bowls
✓ Light bites
✓ Desserts
✓ Sandwiches
✓ Tacos
✓ Vegetarian options
This Auckland-based family business makes fresh French crêpes with a Kiwi twist. It is their pride to use the freshest ingredients, ideally from local sources.
Sweet favourites include tangy lemon, spicy cinnamon, Nutella, salted caramel, and mixed berries. It's also worth diving into the gourmet feta and pesto, classic ham and cheese, or very vege with spinach, cheese, feta, pesto, and sun-dried tomato if you're not a sweet tooth. Watch as your crepes are created in minutes, whether you prefer them sweet, savoury, gluten-free or even vegan.