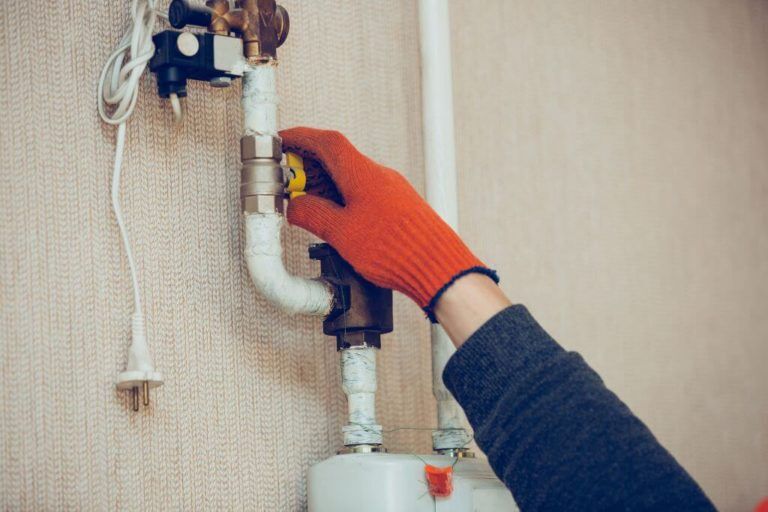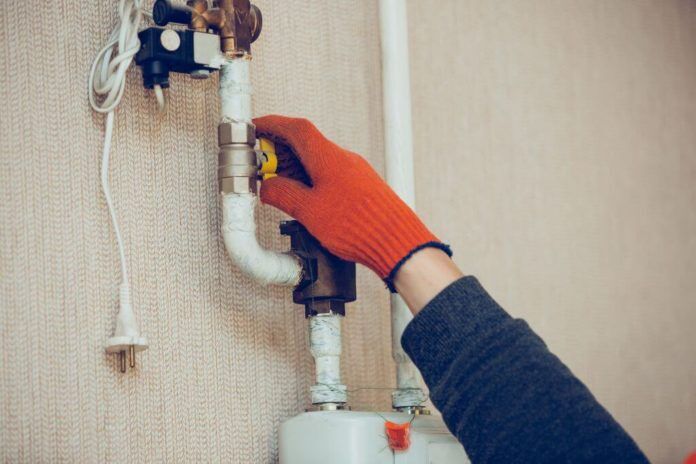 Looking for a professional gas fitter in Auckland? Look no further!
We have reviewed some of the best gas fitters in Auckland that are highly experienced and qualified to provide you with the best service possible. They take pride in our work and always ensure that our customers are happy with the end result.
We know that it can be difficult to find a good gas fitter, so we're here to make your life easier. All of the gas fitters that we have mentioned offer a wide range of services, from installing new appliances to fixing leaks, so you can rest assured that they have you covered.
Gas services are essential for any home or businesses that use gas. Gas leaks can be extremely dangerous and can cause fires, explosions, and carbon monoxide poisoning. Gas repairs should only be carried out by certified and experienced professionals. If you smell gas, see a flame, or hear an explosion, evacuate the area immediately and call your gas provider or emergency services.
---
Some of the gas services these companies provide include:
General plumbing work
Plumbing solutions
Professional plumbers
New gas installation
Blacked toilet
Hot water system installation & repair
Leak detection & repairs
Plumbing services
Bathroom renovation
---
Frequently Asked Questions:
Why do you need a gas fitter?
A large number of households turn to gas for cooking and home heating because it is clean and efficient. You'll also need a gas fitter if you have gas appliances in your home such as heaters, fireplaces and flues, gas hobs, hot water cylinders, gas barbeques, and gas continuous hot water heaters.
A gas fitter will:
Before excavating, locate pipes
Plan the best gas solutions for your new home or renovation
All gas appliances and installations must be installed, tested, and certified
Check for leaks, rust, and perform performance checks on gas appliances and gas lines
Design a new hot water heating system for you
Gas fitters work with you to ensure that you and your family are safe, choose appliances wisely, and do everything necessary to comply with legal and insurance requirements.
Are gas fitters and plumbers the same?
Several plumbers are qualified to perform various gas fitting jobs. It is important to understand that a plumber is not required to be licensed as a gasfitter. Therefore, you should ask professionals about their qualifications before you hire them.
---
1. All-In Gasfitting & Plumbing
📍 Auckland wide
🕘 Monday – Friday 8:00am – 6:00pm Saturday – 8:00am – 12:00pm
☎ 021 780 474
📧 allingasandplumbing@gmail.com
✓ Gas & Plumbing installs
✓ Maintenance
✓ Domestic Gas Services
✓ Commercial Gas Services
Best known for – Quality workmanship, efficiency, all gas fitting installs & PE welding, attention to detail with all work.
Gas fitting services are available at All-In Gasfitting & Plumbing throughout West Auckland, the North Shore, Central Auckland, South Auckland, East Auckland and the surrounding areas.
The team is known for their outstanding work ethics, clear processes, and concise solutions. Quality is the only thing you can expect from a company that constantly strives to improve.
Pros:
Gas appliances
Gas hot water systems
General plumbing services
Gas maintenance
Efficient service
Extremely professional
Cons:
---
2. PG Plumbing and Gasfitting
📍 Auckland wide
🌐 https://www.pgplumbingandgas.co.nz/
🕘 Monday – Friday 7:30am – 5:00pm
☎ +64 21 105 6415
✓ Gas hot water repairs
✓ Gas installation
✓ New builds & renovations
✓ Gas leak repairs North shore
✓ Projects
Locally owned and operated, PG Plumbing and Gasfitting is an Auckland-based gas (and plumbing) company providing services both domestically and commercially.
Call them for installation of your LPG or natural gas fires, heaters, radiator central heating systems, gas hot water systems, and domestic or commercial cooking appliances. The company also maintains and repairs existing gas appliances. The team of expert gas repairs at this company will handle anything big or small.
Pros:
Efficient service
Master plumber
Gas fittings
Gas maintenance
Great service
Gas bottles
Cons:
---
Do you have a plumbing issue? Here at are 5 of the best plumbers in Auckland
---
3. Euro Plumbing
📍 24E Morrin Road, St Johns, Auckland 1072, New Zealand
🌐 http://www.europlumbing.co.nz/
🕘 Open 24 hours
☎ 0800 832 638
📧 info@europlumbing.co.nz
✓ Residential gas fitting
✓ Commercial gas fitters
✓ Gas fireplace installation
✓ Gas hob installation / re-location
✓ Gas appliance servicing
Euro Plumbing is known for putting safety first and providing top quality service that will make you worry no more when it comes to gas fittings, installations, or unclogging your drain. Compared to other providers, they offer more affordable rates in the greater Auckland area and its suburbs. Furthermore, their customer service is responsive should you not be satisfied with the result.
Pros:
Excellent service
Providing quality advice
Provides New Zealand with European work standards
Certified Master Plumbers

Cons:
For payment security, requires a credit card from the client
Customer Google Review:
Service Technician was very polite, patient, knowledgeable and informative in explaining everything to me. Very neat and tidy, and cleaned everything up. Had to replace the motor and a crack in one of the pipes for drainage. Wore indoor shoe covers to protect the floors. Euro plumbing continues to provide us with amazing service whether it is routine maintenance or in a situation that needs to be dealt with quickly. – Matt
---
4. LA Hughes Plumbing & Gas Ltd West Auckland Plumbers
📍 Auckland wide
🌐 https://www.lahughesplumbing.co.nz/gasfitters/
🕘 7:00am – 5:00pm Monday – Friday Saturday by appointment
☎ 0800 110 157
📧 info@lahughesplumbing.co.nz
✓ Gas in your kitchen
✓ Gas hot water in your bathroom
✓ Continuous hot water systems
✓ Gas heating for pools and spas
✓ Gas heating
✓ Gas repairs
LA Hughes Plumbing and Gas provides all types of gas installation and fitting. You can even conduct an overall maintenance check on your water heater, stove plugging, and gas connection, to see if any repairs are needed. Maintaining your home safely means maintaining your health. L A Hughes provides plumbing and gas fitting services in the greater Auckland region, Monday through Saturday.
Pros:
Quality workmanship
Plumbing needs
Professional service
Great customer service

Cons:
Customer Google Review:
These guys are the best. Communication is excellent and work is top notch. We've used them a few times now and have been happy with the outcome every time. – Fred
---
Looking for bathroom renovations? Click here for the best plumber services in Auckland
---
5. MCB Plumbing
📍 Auckland wide
🕘 7:00am – 5:00pm Monday – Friday Saturday by appointment
☎ 0800 002 314
✓ Gas hot water systems
✓ Instantaneous "Continuous Flow" gas water heater
✓ Rinnai & Rheem specialists
✓ Gas fireplaces, hobs and appliances
✓ LPG and natural gas installations
✓ Gas connections and disconnections
✓ Gas installations for kitchens
✓ Gas boiler radiator central heating systems
Experienced and reliable Gas Fitters, MCB Plumbing provides Gas Fitting services in West Auckland. Their services include installation, servicing, and repairs of gas hot water and gas appliances, both residential and commercial.
Need an emergency fitter?
You can rely on MCB Plumbing expert teams to handle your plumbing emergencies 24 hours a day. If you need gas repairs, we can handle it for you. They have GPS systems in their fleet, so the plumber who is closest to you will be assigned to your job as quickly as possible. Quality service every day of the year! They provide emergency services 24/7 throughout Auckland: South Auckland, West Auckland, Central Auckland, North Shore Auckland, and East Auckland
Pros:
Certified plumber
Local plumber
Gas continuous flow
Cons:
Customer Google Review:
Super friendly, reliable and prompt service. Would highly recommend. Came within the hour and did a fantastic job. Thank you 😊
---

Looking for certified master plumbers? Click here for all your plumbing needs