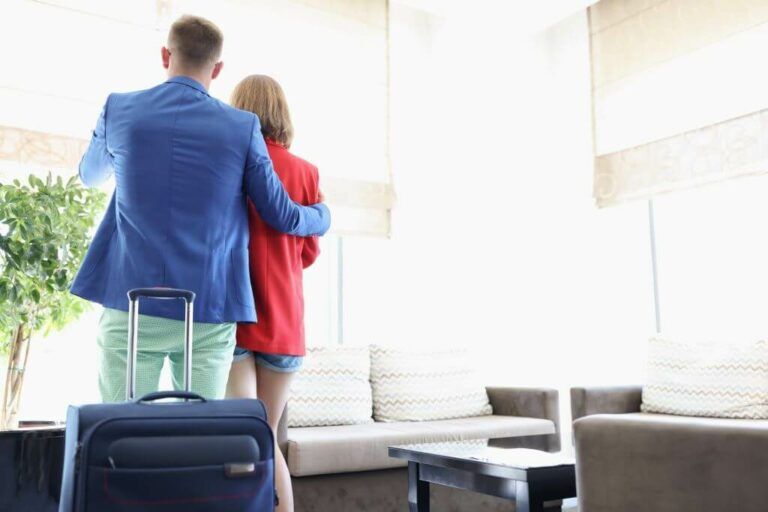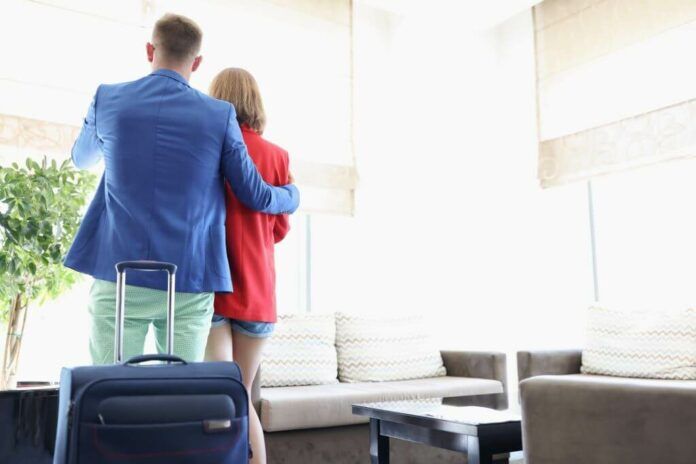 5 Reasons to Stay at The President Hotel Auckland
When you're planning a vacation, there are endless hotel options to choose from. But if you're looking for a luxurious, convenient, and affordable option in Auckland, New Zealand, look no further than President Hotel Auckland.
Here are just five of the many reasons why this hotel should be your first choice:
1. Great location:
The President Hotel is located in the heart of Auckland's CBD, making it an excellent location for both business and leisure travellers. The iconic Sky Tower is just a short walk away, and there are plenty of shops, restaurants and bars nearby. The hotel itself offers spacious and well-appointed rooms, as well as a range of excellent facilities. Whether you're visiting Auckland for business or pleasure, the President Hotel is the perfect place to stay.
Check out: Best Queen Street Shopping – Discover 8 Top Shops to Visit
2. Spacious accommodations:
President Hotel Auckland boasts luxurious rooms with plenty of space to relax in and enjoy the hotel's stunning city views. Rooms come equipped with a kitchen or kitchenette, free wifi, car parking, air conditioning, and a private bathroom.
The President Hotel also offers one bedroom suites for an even more spacious and relaxing stay. In addition, the hotel provides fully equipped meeting facilities and a concierge service to cater to all your needs. For those looking for something special, the President Hotel also offers special requests services to make your stay even more memorable. This hotel is the perfect choice for those looking for luxury and style.
Hotel Rooms Avaliable:
Standard Studio King – Featuring a spacious room and all the essential amenities, this room is perfect for a comfortable stay.
Standard Studio Twin – If you're on a budget, this room is ideal for a one-night stay.
Corporate King – Sound-proofing and black-out curtains
Superior Triple – Perfect for aa small group of friends or family for a one to two night stay.
Large King with Lounge – An ideal choice for guests who want a separate bedroom and living room.
Two Bedroom One Bathroom – Suitable for families, couples, or four singles travelling together.
Two Bedroom Two Bathroom – Offering a private bathroom for each bedroom.
Two Bedroom Apartment – Featuring two separate bedrooms, a full-sized kitchen, and all the comforts of home.
10 Best Nightclubs in Auckland – Hot Spots

3. Buffet Breakfast:
President Hotel Auckland offers a choice of dining options to suit all tastes and budgets. Their full breakfast buffet is available in the morning, and room service is available. Among the breakfast options are Continental, Full English/Irish, Vegetarian, Gluten-free, Buffet, as well as a selection of hot and cold dishes available from room service.For those who prefer to dine in their own room, President Hotel Auckland also offers a room service menu.
4. Convenient on-site amenities:
The serviced apartment complex offers a range of convenient on-site amenities for residents, including a car park, a fitness room and fully equipped meeting facilities. The laundry facilities are available for guests' use, and the kitchenette facilities are equipped with all the necessary utensils and appliances for preparing meals.
The apartments are also located close to a number of restaurants and cafes, making it easy for residents to grab a bite to eat. In addition, the complex is situated close to a number of public transport options, making it easy for residents to get around. Overall, the serviced apartment complex offers everything that guests need for a comfortable and enjoyable stay.
5. Outstanding service:
The friendly and professional staff are also committed to providing outstanding service to their guests. They go above and beyond to make sure your needs are met and that you have everything you need for an enjoyable stay.
General Information:
Address: 27-35 Victoria Street West, 1010 Auckland, New Zealand
Phone: +64 9 303 1333
Website: https://www.cpghotels.com/hotels/president-hotel/
---
Guest Facilities:
42″ LED Smart TV with freeview channels
Kitchen or kitchenette facilities
Guest receive free wifi
Express check-out from your room
Security keycard access
Non smoking rooms
Buffet breakfast
Laundry service
Air conditioning
---
Our Verdict:
President Hotel Auckland is great for business or leisure travellers as it is located in the central business district, Auckland's main shopping street. The hotel is only a 30-minute drive from Auckland International Airport and offers great value for money. The rooms are spacious and well-appointed, and the staff are friendly and helpful. We would definitely recommend this hotel to anyone looking for a great location in Auckland.
Pros:
Close to city center
Reserve parking
Great central location
Conveniently located
Fantastic property amenities
On site restaurant
Private parking
Extra beds
Near public transport & the airport
Cons:
Afternoon check in time
Some guests said the bathrooms were small
---
Guest Reviews:
A good hotel in the center of town. It has a post-modern appearance and has all amenities for a short stay. We've stayed here a night of two and it had enough for us to offer. Staff is friendly and the breakfast is great. I haven't come across things I didn't like. – Google Review
Always pleased with our stay here. Great all round comfort and stay with very reasonable rates. Breakfast is always satisfying. Staff pleasant. Love the big room space, fans and fridge.Thanks. see you next time.
Take a look at: