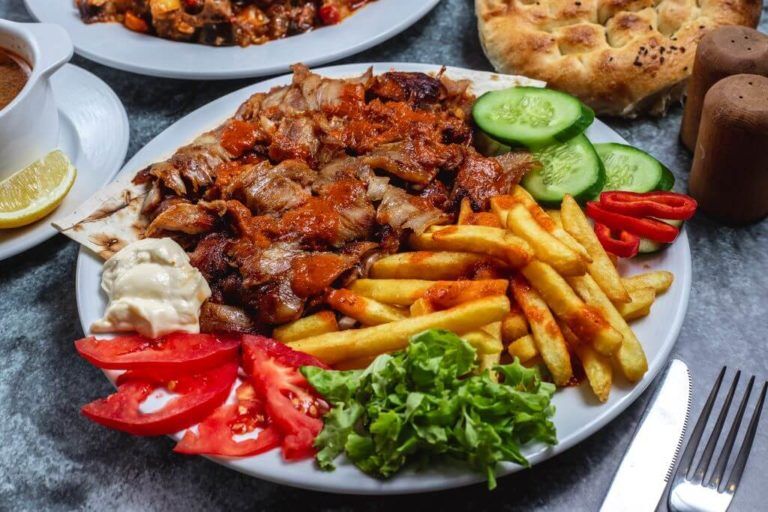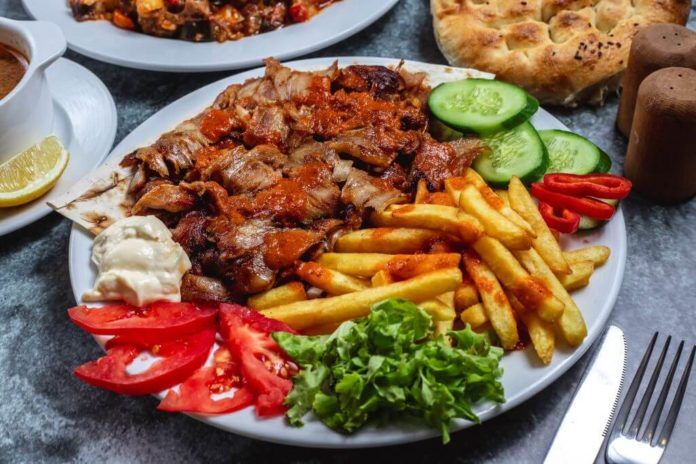 Looking for a delicious kebab in Auckland?
It's no wonder that kebabs are a takeaway favourite. Kebabs come in many different variations such as Iranian, Turkish, Armenian, Arab and many more.
There is a wide selection of chicken, lamb, doner meat, and spicy Joojeh and shish kebabs available.
One of the world's most popular dishes is the doner kebab — flavourful meat cooked on a rotisserie with salad and sauce.
However, if you want to find the best place for kebabs in or near Auckland, where would you go?
In our guide, you'll find all the best doner, chicken, lamb, and other style kebab takeaways and restaurants in and around the city.
Here are Auckland's Best Kebab Shops:
---
1. Lil Abner's Takeaway
📍 320 Great South Road, Papatoetoe, Auckland 2025, New Zealand
☎ +64 9 278 6506
🕘
Monday: 10am–2am
Tuesday: 10am–3am
Wednesday: 10am–4am
Thursday: 10am–4am
Friday: 10am–5am
Saturday: 10am–5am
Sunday: 10am–2am
If you're looking for the best kebab in Auckland, look no further than Lil Abner's Takeaway. They've been serving up delicious, freshly-made kebabs for years, and their secret recipe is sure to tantalise your taste buds. Whether you like your kebab traditional or with a twist, from rice meal kebabs to wrap kebab they've got something for everyone. And their friendly service will make you feel right at home. Enjoy the best kebab in town at Lil Abner's Takeaway!
---
2. Ezmeralda's Cafe
📍 23 Broadway, Papakura, Auckland 2110, New Zealand
☎ +64 9 298 5160
🕘 Sunday – Saturday 10am – 8:30pm
A visit to Ezmeralda's Cafe is a must if you're looking for the best kebab in Auckland. We've been serving mouth-watering Middle Eastern food for years, and their kebabs are always a hit. Made with fresh, quality ingredients and cooked to perfection, our kebabs are sure to satisfy your cravings. Plus, they offer a wide variety of toppings and sauces to customise your kebab just the way you like it. So whether you're in the mood for a traditional lamb kebab or something a little more adventurous, Ezmeralda's Cafe is the perfect place to enjoy a delicious meal.
---
3. Ala Turca
📍 2 Mokoia Road, Birkenhead, Auckland 0626, New Zealand
☎ +64 9 480 9999
🕘 Sunday – Saturday 10am – 9:30pm
Ala Turca is Auckland's best Turkish restaurant, offering delicious lamb kebabs, chicken salads and chicken skewers. The food here is prepared using traditional methods and the ingredients are sourced from the best suppliers. Known as one of the best Turkish restaurants in Auckland, Ala Turca is certain that you will enjoy your meal. You can always count on their friendly staff for advice and assistance.
Takeaway food is available at this place for those who like to eat on the go. This place is great because of the hospitable staff, who work hard and stay positive. Service is a strong point of this restaurant that contributes greatly to its success.
---
4. Paasha Turkish Kitchen
📍 261 Dominion Road, Mount Eden, Auckland 1024, New Zealand
☎ +64 9 600 1131
🕘Tuesday – Sunday 11am – 10pm
Known for providing the best kebabs in Auckland, Paasha is a family-owned business. The restaurant specialises in 'Shish kebab', which consists of skewered lamb, chicken, and kofta marinated with their own blend of spices and grilled over an open fire. There is also beef shawarma on the menu as well as doner kebab, lamb and chicken cooked on a rotating spit, all served in a pita pocket, a wrap or a rice bowl with tabouli, salads, and hummus. To complement your meal, they also offer a variety of homemade sauces. Paasha Turkish Kitchen offers a variety of dining options to suit any taste and budget.
---
5. Kebab Serai
📍332 Remuera Road, Remuera, Auckland 1050, New Zealand
☎ +64 9 522 5656
🕘Monday – Saturday 10am – 10pm Sunday 10am – 9:45pm
You can enjoy your favourite meats and vegetables with kebabs, which are delicious and convenient. And at Kebab Serai, they pride themselves on serving the best kebabs in Auckland. The chicken and lamb kebabs are grilled to perfection, and the vegetarian options are always fresh and flavorful.
There is also a wide variety of sides and dipping sauces available, so you can customise your meal to your liking. As well as helping you choose the perfect kebab for your hunger level and budget, their friendly staff is always available to help you. No matter what you're in the mood for, Kebab Serai is the best place to get a quick snack or a delicious meal. Visit them today and see for yourself!
---
Wrap Up
Kebabs are a delicious way to enjoy meat and vegetables, and there are plenty of great places to get them in Auckland. So if you're in the mood for a delicious kebab, be sure to check out one of these great restaurants in Auckland!
Also Visit: