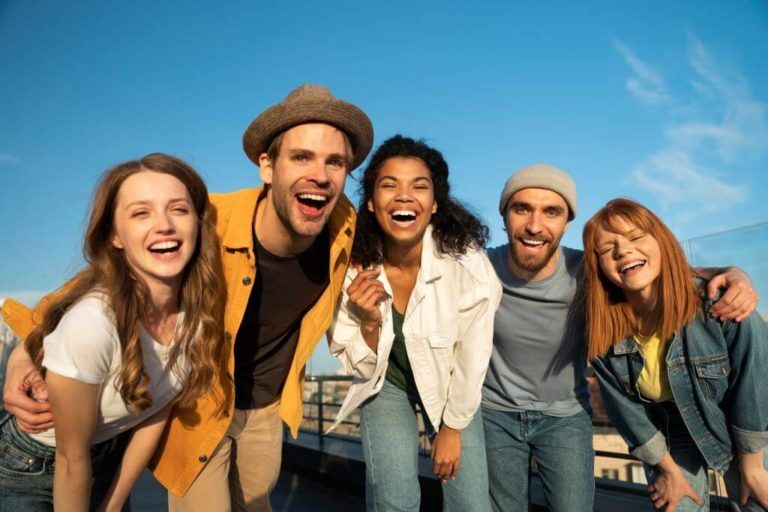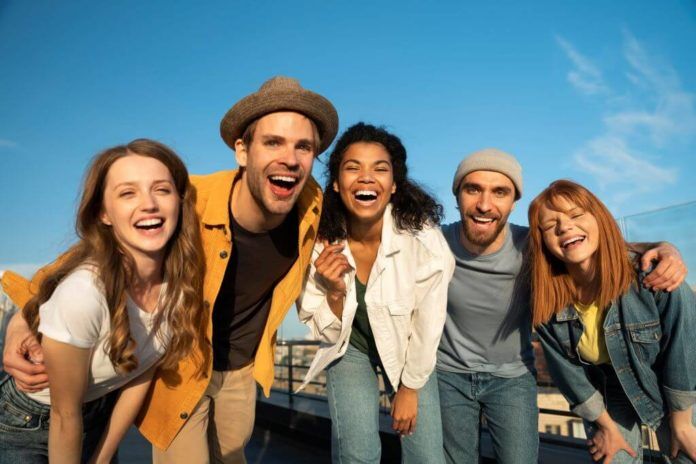 Do you find it difficult to make friends in a new city?
Auckland is a great place to live, but it can be tough to make friends when you don't know where to start. That's why we wrote this guide – to help you connect with people and form lasting relationships.
To make friends in Auckland, engage in community activities. Join local clubs, attend social events, volunteer, or meet people at parks and cafes. Use social media and apps to connect with locals. Remember, genuine interest in others builds friendships.
With our tips, you'll be able to easily meet new friends who share your interests and values. You'll never feel lonely again!
If you're new to Auckland and feeling a bit lonely, don't worry – there are plenty of ways to make new friends. One great way to meet people is to get involved in your local community.
There are plenty of clubs, groups and activities available, so you're sure to find something that interests you. Another great way to make friends is to take part in some of the many events that take place in Auckland every year.
From music festivals to street fairs, there's always something going on, so get out there and join in the fun. You could also try joining a sports team or taking up a new hobby. Whatever you do, getting out and about is a great way to meet new people and make new friends.
---
Our Top Tips
Just be you
You'll find lots of compatible people in Auckland who are in the same situation as you. You shouldn't pretend to be someone you aren't just to meet new people. Ultimately, the friendship will end up being short-lived, and you will regret wasting your time. Focus on finding the right people instead.
Be available
Making new friends requires putting yourself out there in some way so you can meet people. If you sit alone, friends might come to you, but it's unlikely since they might think you want to be alone. You can sit with other students if you are still in school. Choose a table with at least two other people, even if it isn't crowded.
Meet new people by joining a club or organisation
Finding people with similar interests is a great way to meet new people. Making friends doesn't require that you share a lot of interests with the person. It is sometimes the friendships between two people who have nothing in common that bring the most rewards. Search for a location where you can meet people who share your interest if you like a particular topic.
Find: Best Cooking Classes Auckland
Become a volunteer for a cause you believe in
A good way to meet others is to volunteer. You build bonds with people when you work together. Also, you might meet others who are passionate about changing things the way you do.
Be open to new ideas
When it comes to making friends, don't overthink it. Channel your inner child instead of worrying that you might not be fun enough, or that you might not be accepted. Embrace new experiences and meet new people.
Check Out: The 5 Best Cake Decorating Courses Auckland
---
We3
Meet New People and Make Friends in Auckland | Find friends with We3
It's hard to make new friends as an adult. Most people already have their friends and aren't interested in expanding them. Meeting new people has become increasingly difficult. Nowadays, most Aucklanders walking on the street or waiting in line wear headphones, making it even
By using We3, you can find the people in your area that are the most compatible with you in a private setting. Create a circle of friends near you who share your interests, lifestyle, and beliefs. Become a member of your first tribe with We3 on Android or iPhone for free.
We3 is a free mobile app that connects the most compatible people based on social science and machine learning. Get to know awesome new people in your area and form genuine new friendships.
---
Meetup
https://www.meetup.com/cities/nz/auckland/social/
Possibilities are created by meetup…
Using Meetup, you can find and build local communities. Meetup connects people, teaches them new things, offers support, helps them step outside their comfort zones, and lets them pursue their passions together.
If you're looking to meet new friends in Auckland, there's no shortage of options. One great way to meet like-minded people is through meetup groups. There are meetups for all kinds of interests, from hiking and biking to cooking and crafting. You can also check out local events listings to see what's happening in your area.
---
Final Thoughts
Making friends in a new city can be tough, but there are plenty of ways to meet people in Auckland. One great way to make friends is to join a local club or group that meets regularly for various activities.
There are clubs and groups for just about every interest, from hiking and biking to wine-tasting and cooking. Joining one of these groups is a great way to meet people with similar interests, and it can be a lot of fun. Another great way to make friends in Auckland is to attend local events and festivals.
These events are often very well-attended, and they provide a great opportunity to meet new people. Finally, if you're looking for a more low-key way to make friends, consider joining a social media group dedicated to Auckland residents. These groups are often very active, and you can use them to find out about upcoming events or just chat with other locals. Whatever method you choose, making friends in Auckland is definitely possible – you just need to put yourself out there!
Also Check Out: