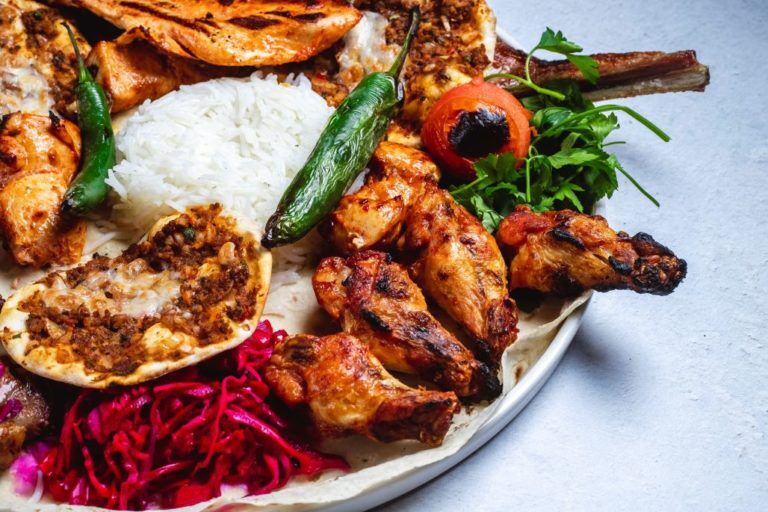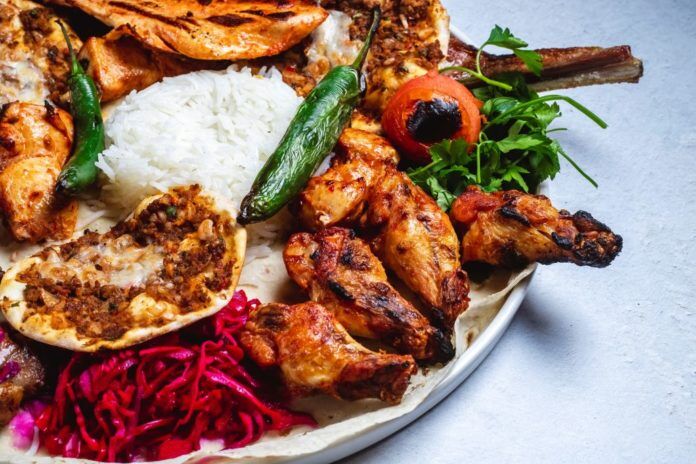 Discover the best Turkish restaurants in Auckland and book your table now. Whether you're after mouth-watering meze, delicious pide or a tasty kebab, Turkish eats delight us.
Here are our five favourite Turkish restaurants in Auckland. The food at these fine restaurants will have you craving more in no time.
---
1. Feriza's
📍7/12 Jellicoe Street, Auckland CBD, Auckland 1010, New Zealand
🕣 Mon 11 am– 10 pm, Tue–Sun 11 am– until late
📧 info@ferizas.co.nz
📞09 600 2088
🌐https://www.ferizas.co.nz/
On Jellicoe Street, this restaurant is another excellent addition to the bustling Wynyard Quarter district. The cosy and inviting Turkish restaurant, Feriza's is a true taste of Turkey. Named after co-owner Feriza Isik, Feriza's was established by siblings Alex and Feriza Isik. The brother and sister duo behind the restaurant have more than 20 years of experience in Ottoman cuisine. Their fondness with their grandmother's recipe book developed into a lifelong passion now being shared with Aucklanders.
Dishes are flavoursome, generous and fairly priced; you'll inevitably over-order. Boasting breakfast, lunch and dinner menus that will have you craving more. With a part of the menu devoted to different variations of the Gin and Tonic, as well as an innovative cocktail menu, there is sure to be something for everyone. These deserts are colorful and textured-and they're an absolute surprise. Served with pistachio ice cream and crunchy walnuts and pistachio ice cream, Loukoumades are deep-fried doughnut balls that are on the outside and inside deliciously doughy. Feriza's is a local favorite.
---
2. Ms Instanbul Corner
📍8/4 Brown Street, Ponsonby, Auckland 1011, New Zealand
🕣 Mon – Thurs 11 am– 8 pm, Fri – Sun 11 am– 10 pm
📧 shania@msistanbul.co.nz
📞09-600 1158
🌐https://www.msistanbul.co.nz/
An escape to the Mediterranean awaits you at this warm and inviting spot in Auckland, where a unique take on Istanbul's street food is served in a magical setting reminiscent of a corner in magical Turkey. Every dish on the menu is freshly prepared in their open kitchen, where you can see your food being prepared with care.
This eatery invites diners to sit around a hand-painted tile bar to watch the chefs at work. Creating Turkish Delight from scratch and brewing thick and sweet coffee over an open flame, the restaurant is both an enjoyable dinner and a show. A signature delight is the dürüm kebab, served with authentic Turkish flavours and spices. We recommend you go to Mrs Istanbul for street-side food made with fresh ingredients, honest cooking and traditional recipes.
---
3. Cafe Midnight Express
📍59 Victoria Street West, Auckland CBD, Auckland 1010, New Zealand
🕣 Lunch : Tue – Fri : 11:30 am – 2:30 pm, Dinner : Tue – Sat: 5 pm – 10 pm
📧 cafemidnightexpress@hotmail.co.nz
📞09 303 0312
🌐https://cafemidnightexpress.co.nz/
The Cafe Midnight Express is a unique dining experience in Auckland's central business district that offers authentic Mediterranean and Turkish cuisine, fine wine, and a welcoming atmosphere. You will find many options of meat, seafood, and vegetarian selections on the extensive menu. Starters include marinated halloumi, hummus, tzatziki, sigara borek, marinated olives, and feta cheese. The menu's main courses consist of the mezze platter, the calamari salad, grilled chicken, shish chicken, lamb moussaka, doner kebab, midnight mix and kofte. The dessert menu includes Turkish delights, ice cream, sticky date cake, baklava, cheesecake, and chocolate cake.
---
4. Bodrum Kitchen
📍The Brickworks, t111/3058 Great North Road, New Lynn, Auckland 0600
🕣Everyday from 8.30 am till late
📧 brickworks@bodrum.co.nz
📞09 826 3357
🌐https://bodrum.co.nz/new-lynn
At Bodrum Kitchen, you can enjoy a blend of traditional Turkish and Greek cuisine. A mouthwatering experience awaits at the eatery located in the Auckland region of New Zealand. The restaurant offers authentic Turkish cuisine, as well as coffee and beverage meals. The big brekkie consists of eggs, sujuk sausage, bacon, roasted tomato, mushrooms, pide bread and chips. Ricotta hotcakes combine berry compote, maple syrup and mascarpone with bacon, maple syrup, and ricotta. There is nothing more famous in Turkey than Lahmajun, the famous pizza topped with rocket pesto, spiced lamb mince, and tomato capsicum salsa. The restaurant also serves harissa prawns and hummus with falafel.
---
5. Little Turkish Cafe
📍217 Karangahape Road, Auckland CBD, Auckland 1010, New Zealand
🕣Sun – Tue 10 am – 3:30 pm, Weds – Sat 10 am – 5 am
📞09 302 0353
🌐http://www.littleturkishcafe.co.nz/menu/
Founded in 1992, Little Turkish Café serves the best food and services in town. This Turkish restaurant is the first Turkish café run by a family business in New Zealand and has the highest standards in food and health. The café has been excellent since it opened; every morning they have freshly baked bread just to give their customers a feeling of extra freshness. Several great options are available on the simple menu, something everyone will enjoy.
Shisha pipes can be used for chatting and relaxing with friends. Several great options are available on the simple menu, something everyone will enjoy. Mouthwatering dishes include such as moussaka, lamb shanks, chicken shish kebabs, Turkish curries and cholo kebabs.