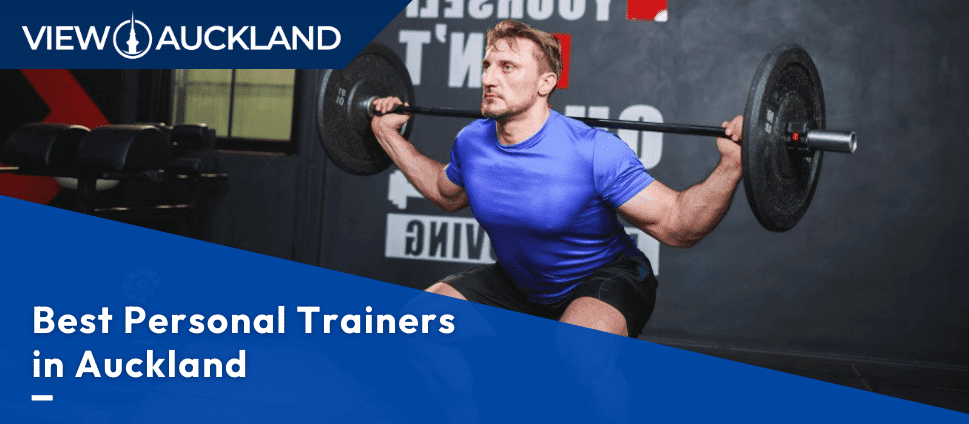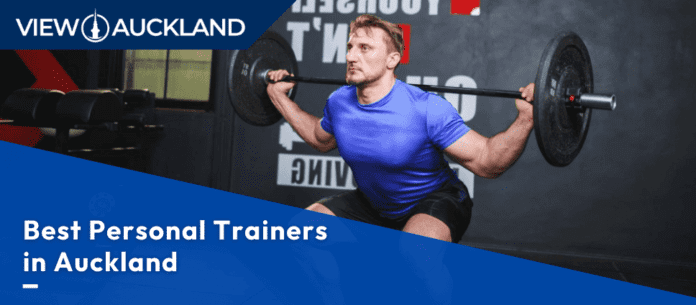 Are you in need of some fitness motivation? Whether you have a goal of a weight loss transformation or you are looking to get fitter and stronger and you aren't seeing results with your current routine. Working alongside a personal trainer can help with your health and fitness goals. Personal trainers are a great investment as they can provide so many benefits for a fitness goal. We have put together a list of the 10 best personal trainers in Auckland.
Also Read: Benefits of Hiring a Personal Trainer
---
1. Rob Garza – Personal Trainer Northshore (Ageless Fitness 100)
📍 15 Fishwicke Ln, Albany Heights, Auckland 0632, New Zealand
🌐 https://agelessfitness100.com/
☎ 021 0825 0841
📧 sales@personaltrainernorthshore.co.nz
🕤 Monday – Thursday: 7:00am – 8:00pm
🕤 Friday: 7:00am – 7:00pm
🕤 Saturday: 7:00am – 12:00pm
Services:
✓ Personal Training – In home or in their private gym
✓ Personal Training – Online monthly program via app
✓ 8-Week Challenge
✓ 4-Week FitStart Plan
✓ Nutrition Coaching
Ageless Fitness 100 is a premier personal training company dedicated to having clients reach their fitness goals safe and effectively. Rob Garza leads the expert team of Ageless Fitness 100 personal trainers. Rob uses evidence-based science to design your exercise program to assure it matches your goals, body structure, and abilities. If your goal is to lose bodyfat, tone or build muscle, increase your stamina, or improve your fitness & conditioning then Ageless Fitness 100 is your first choice.
Read next: Top PTs on the North Shore
2. PWR FIT Studios
📍 250b Main Road Kumeu
🌐 https://www.pwrfitstudios.com/
☎ 027 363 3392
📧 pwrfitstudios@gmail.com or ptwithrenee@gmail.com
Services:
✓ Functional strength training
✓ Fitness classes
✓ One-on-one personal training
PWR FIT STUDIOS is a boutique fitness studio located in the heart of Kumeu, a place where you can train, nourish and relax. At PWR Fit Studios, they believe that exercise doesn't need to be a daunting task, nor does it need to be complicated and intimidating. Their unique classes; strength and fitness, stretch & flow, and barre attack or personal training sessions are created to give you the results you deserve. To help you condition your body the healthy way.
Their methods are all backed by science to help you get ultimate results!
3. JayFit Westmere
📍 40 Cumberland Ave, Westmere 1022
🌐 https://www.jayfit.co.nz/
🕤 Monday – Thursday: 6:00am – 8:00pm
🕤 Friday: 6:00am – 4:00pm
🕤 Saturday: 7:30am – 12:00pm
Services:
✓ One on One personal training
✓ Small group training
✓ Dedicated functional strength training
✓ Weight neutral approach
Jay at JayFit Westmere is passionate about helping people and health and fitness. This provides for an awesome experience for his clients.
Whatever your goal; be that body composition changes, increased mobility, improved strength or general fitness, Jay is dedicated to helping you achieve those goals.
In his boutique private studio in Westmere, you can workout in your own one-on-one session, or with your mate or partner.
Jay works with his clients to find the perfect balance between feeling comfortable, confident and being challenged.
Jay also uses a weight neutral approach, where we can be fit and healthy and any size.
Get along and check him out.
Read next: Electrical Contractors Auckland
Next up: Mechanics on the Shore
4. Step by Step Fitness
📍41a Crabb Fields Lane, Riverhead, Auckland, 0820
🌐 www.stepbystepfitness.co.nz
☎ 021 127 7401
🕤 Monday – Thursday: 5:00am – 7:00pm
🕤 Friday: 5:00am – 11:00am
🕤 Saturday: 5:00am – 11:00am
Services:
✓ One on one Personal Training
✓ Online Programming
✓ Nutrition guidance
✓ Strength and functional training
Step by Step Fitness is a private, premium at home studio offering Personal Training sessions. Calyssa offers a range of session times to suit you and your schedule. For those outside of the Riverhead area, Calyssa also offers online programming to help find the perfect routine for you! Whether your goal is to gain muscle, lose weight or just general fitness and improved strength, Calyssa is passionate to help you reach your health and fitness goals. I believe it all starts in the mind – creating a healthy relationship with food and exercise! Contact Calyssa to get started today!
Read next: Interior and exterior painting services
5. Aimz Fitness Ltd
📍 17/345 Chapel Road, Flat Bush, Auckland 2016, New Zealand
🌐 http://www.aimzfitness.com/
☎ +64 9-274 4666
🕤 Open 24/7
Services:
✓ 8-week Challenge
✓ 5-week Training Plan
✓ 4-week Plan
✓ Kick start Plan
✓ Nutritional Plan
✓ Group Workout Classes
Aimz Fitness was founded in 2012, offering the latest industry-leading equipment as well as a dedicated group fitness studio offering classes every week. The facility offers 24 access and gives you the freedom to train whenever you want. Aimz Fitness personal training sessions will help you define your fitness goals. Taking into account your current fitness level and discuss what you want to achieve through your workouts.
Read next: Where to buy Leather bags in NZ
6. Magali – AndFit Auckland
📍 4 South Street, Auckland CBD, Auckland 1010, New Zealand
🌐 https://www.andfit.co.nz/
☎ +64 22 439 4938
🕤 Monday – Thursday: 5:30am – 7:30pm
🕤 Friday – 5:30am – 6:30pm
🕤 Saturday – 8:30am – 10:30am
🕤 Sunday – 11:30am – 1:00pm
Services:
✓ Personal Training
✓ Group Sessions
✓ Nutrition Support
✓ Strength coordination
✓ Sports Coaching
If you're wanting some energy burning high intensity interval training, why not try out a session with Magali at AndFit Auckland. She has Crossfit L1 and L2 certifications and has years of experience in tutoring PT courses and coaching CrossFit classes for adults and kids. Magalis is committed to pushing her clients hard to help them achieve lasting fitness results.
7. Neil Share – DRILL Bootcamp Victoria Park
📍 Victoria Park Market 206 Victoria Street West, Auckland CBD, Auckland 1010, New Zealand
🌐 http://outdoorfitness.co.nz/
☎ 027 5191111
📧 neill@mibodycoach.com
🕤 Open 24/7
Services:
✓ Strength Training
✓ Function Training
✓ Outdoor Group Fitness Training
✓ Nutrition Plans
DRILL is an Outdoor Fitness that offers a 45 Minute per session group fitness training system that incorporates high intensity interval training with the use of medicine balls, strength bags, battle ropes and kettlebells. A session with Neil Share at DRILL at Victoria Park will work on both the aerobic and anaerobic energy systems creating an effect that not only burns maximum calories, but also increases your oxygen uptake, all with the aid of mobility & recovery drills for added increased flexibility & movement patterns. If you love being outdoors you will love DRILL fitness group training sessions.
8. Cara McNaughton – TOMFIT Gym
📍 9c Holder Place, Albany, Auckland 0632, New Zealand
🌐 https://tomfit.co.nz/
☎ +64 21 211 9871
🕤 Open 24/7
Services:
✓ Memberships
✓ Group fitness
✓ Personal training
✓ 24/7 Gym
If you are looking for a personal training session at a gym that won't make you feel intimidated as soon as you walk through the door. TOMFIT could be the one for you.
TOMFIT is a locally owned and operated gym in North Shore, Auckland.
and is a place where people can feel themselves, a session with Cara McNaughton at TOMFIT Gym will push you with a smile during each and every session, leaving you feeling amazing when you leave.
9. Steve Butler – BAReFIT Group Training
📍 3/86 Saint Johns Road, Meadowbank, Auckland 1072, New Zealand
🌐 https://barefitnz.com/
☎ +64 210 827 6004
🕤 24/7
Services:
✓ Personal Training
✓ Group Training
✓ Food Guide
✓ Live Online Sessions
✓ Corporate Wellness
BAReFIT is an innovative group fitness bootcamp program dedicated to bringing people together through teamwork and high energy. The exercise programs are suitable for any fitness level and are designed to produce a mass amount of sweat, to boost your morale and most importantly to shift calories & build muscle.
10. Manik Kumar – MK Fitness
📍 First Floor Royal Oak Shopping Mall, 691 Manukau Road, Auckland 1023, New Zealand
🌐 http://mkfitnessnz.com/
☎ +64 210 819 8900
📧 manikbhm@gmail.com
🕤 Monday to Saturday: 6.00am – 8.30pm
Services:
✓ Weight management
✓ Free consultation
✓ Improve your posture
✓ Abs workout
✓ Body sculpting
Manik is a certified gym trainer in Auckland who offers the finest tailored training session to make people healthy, fit and eventually the best version of themselves ever. If your goal is to have a lean, muscular body, then Manik Kumar at MK Fitness is the trainer for you.
That's a wrap
All these 10 personal trainers are incredible at what they do best and will help you achieve your personal goals, whether it be Aerobic, Anaerobic, flexibility or Muscular Strength and Endurance.