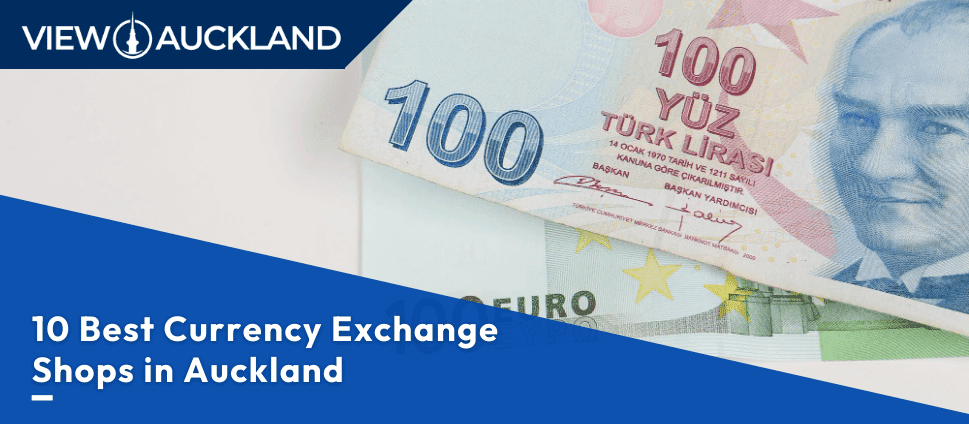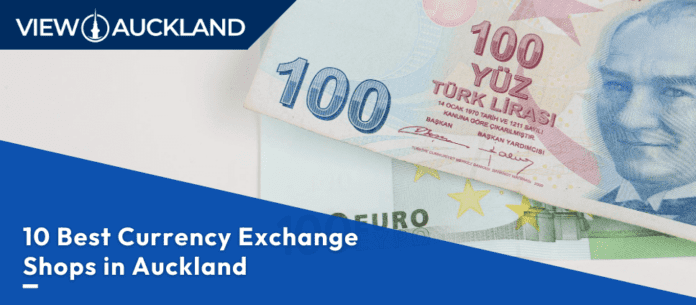 It's as simple as this: you don't want to be stuck abroad without money. That's especially true if you're in a city with as much to do as Auckland. Fortunately, there are a number of quality currency exchange locations dotted around the city, from big brands to smaller, more local spots. You can also find some of the travel bureaus at the Auckland airport foreign currency exchange section.
In this guide, we'll go over the best currency exchange locations in Auckland that offer a good exchange rate, so you can get your money when you need it. Specifically, we'll introduce you to options that are:
Safe—You won't have to worry about scams with the options on this list.
Low Cost—The options below let you exchange your money for the greatest value to you.
Easily Accessible—We chose options that you can easily reach if you find yourself cash-strapped abroad.
Heading to Auckland soon? If you are unsure where to find the best place to exchange money in New Zealand, make sure to check out the various options below to make sure you stay prepared throughout your trip.
10 Best Currency Exchanges in Auckland
Which currency exchanges in Auckland provide you with the most safety at the greatest value and convenience? We recommend these:
1. Lotus Foreign Exchange
A great in-person location, Lotus Foreign Exchange has 11 stores in Auckland alone, and is one of the top Auckland foreign currency exchange bureaus. This makes it one of the most convenient currency exchange bureaus at Queen Street for those looking to vacation in the city.
A vast array of currencies and no commission charges make this brand good for travelers, but keep in mind that most transactions need to be completed in-person for greatest convenience. A great place to purchase currency at this highly recommended Auckland money exchange bureau.
Address: 2 Queen St, Auckland Central, Auckland, or call at +64 9-354-4471.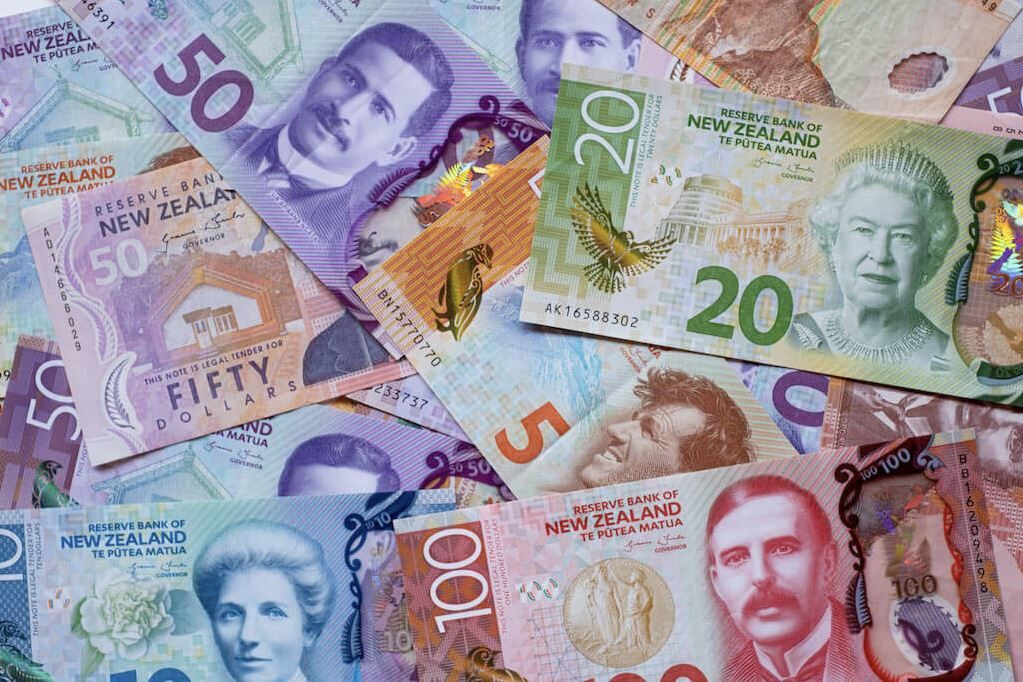 2. Travel Money NZ
Travel Money NZ is one of the best-known and most trusted names in the New Zealand currency exchange. With over 130 stores nationwide, the brand makes it easy and convenient to get the money you need.
Exchanges are commission-free, but users should know that exchange rates differ by location (with rates typically being more user-friendly online). Currently, the brand offers a 1.8% card handling fee for both credit and debit transactions made online.
Visit a convenient Travel Money NZ location at 163 Queen St, Auckland. Call at +64 0800 732 307.
3. City Forex
City Forex is a leader in Auckland foreign currency exchange. Stocked with experts who offer charge-and-commission-free transactions at the lowest possible rates, the company has been providing competitive money exchange services to the people of Auckland for years.
City Forex caters to both tourists and corporations alike, and deals in all major currencies, making them one of the most versatile locations in Auckland.
Exchange your currency at 44 Wellesley Street, Auckland, 1010, or call and inquire at +64 9-970 1040.
4. No 1 Currency
With no commissions or fees, it's hard to argue with No 1 Currency's title claims. This international brand offers more than 50 currencies for exchange at its Auckland branch, making it easy for you to get the money you need.
No 1 Currency has both a physical and online presence for your convenience.
Visit the Auckland branch of No 1 Currency at 11 Custom Street East or call for more details at +64 800 300 933.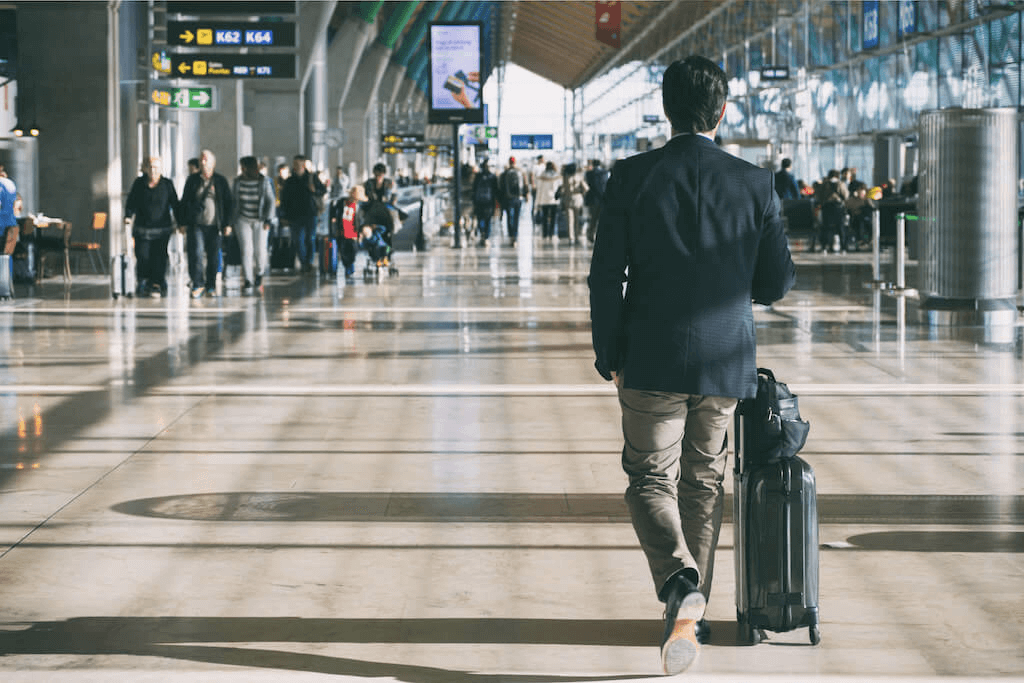 5. Tasman Foreign Exchange
With over twenty-five years of experience in the business, Tasman Foreign Exchange is one of the most reliable names in the Auckland foreign currency exchange business.
The company has branches in both New Zealand and Australia and offers clients great exchange rates with no excessive fees.
You can visit Tasman Foreign Exchange at 6/158 Beach Road, Auckland 1010, or call for more details at +64 9-300 7432.
6. Travelex
With exchange rates that beat most New Zealand banks, Travelex is a popular option for money exchangers in the Kiwi nation. Travelex boasts 36 locations nationwide, making it easily accessible. Just as important, the brand offers monetary exchange with 87 different currencies, meaning you can get the money you need just about every time.
You can access Travelex at the Auckland Airport on the second floor, in front of the escalators at International Departures, or call ahead at +64 9-256 4832.
7. Relianz Forex
As the name implies, Relianz Forex is one of the most reliable names in Auckland money exchange. Here, competitive rates help you save money on every exchange, with transfers available through a variety of payment methods.
You can access Relianz Forex six days a week at 632 Dominion Road, Balmoral, Auckland, or call at +64 9-630 4877.
8. KVB Global Markets Ltd.
Part of the international KVB Kunlun brand, KVB Global Markets Ltd. provides those in Auckland with reliable foreign exchange at low rates. The best part is that the company works with over 120 currencies, meaning you'll never have a problem getting your money exchanged.
Find out why this business won the New Zealand China Commerce Association Grand Business Award in 2013.
Visit at Level 24, 120 Albert Street, Auckland 1010, or call at +64 9-359 8988.
9. Lidong Foreign Exchange
A great service for Chinese-speaking travelers, Lidong Foreign Exchange also services all major currencies in English. No commissions and no cash handling fees combine to make your visit to Lidong Foreign Exchange more convenient and cost friendly. Locked exchange rates mean that you are guaranteed fair rates for every transaction.
Visit Lidong Foreign Exchange in person at 1 Kent St, Newmarket Auckland 1023, or call for more info at +64 9-522 8698.
10. XE Money Transfer
XE Money Transfer, formerly known as HiFX New Zealand, makes foreign currency exchange and money transfers easier than ever.
You can visit XE Money Transfer in person at Level 4, 32 Mahuhu Crescent, Auckland, 1010 or call for more information at +64 9-306 3705.
---
Queen Street Currency Exchange Services:
If you're looking for foreign exchange services in Auckland, New Zealand, you'll find several options available. Queen Street, located in the central business district of Auckland, is a prime location where you can find currency exchange providers and banks offering travel money services. Here are some common options and tips for exchanging currency in Auckland:
Banks: Major banks in Auckland, such as ANZ, ASB, BNZ, and Westpac, offer foreign exchange services. You can visit their branches on Queen Street or other convenient locations to exchange your money. Banks usually offer competitive exchange rates, but they may charge fees for the service.
---
FAQ'S:
1. Where is the best place to exchange currency NZ?
All three New Zealand airports, Auckland, Christchurch, and Queenstown, offer Travelex money exchange services. They charge a premium for exchange rates and fees because there is no competition at the airports.
2. How can I exchange currencies at the cheapest rate?
With reasonable exchange rates and low fees, banks and credit unions are generally the best places to exchange currency.
3. Do banks charge a fee for currency exchange?
Exchange services at airports and banks typically charge commissions and service fees.
4. Do airports give good exchange rates?
Airport exchange rates can be up to 13% higher than those at bank or high street exchanges, according to research by FairFX.
---