If you've ever seen anyone perform with aerial silks or do aerial dancing, you might think that aerial yoga would be difficult. This couldn't be further from the truth! With the right support and training, anyone can enjoy the benefits of aerial yoga.
These air yoga studios all have instructors that are dedicated to teaching aerial yoga and providing a safer experience for anyone who is interested in learning aerial poses. It might feel weird leaving the ground at first, but you'll quickly see the positive benefits of doing your yoga poses in the aerial style. These companies are definitely worth checking out!
MIN Yoga Pilates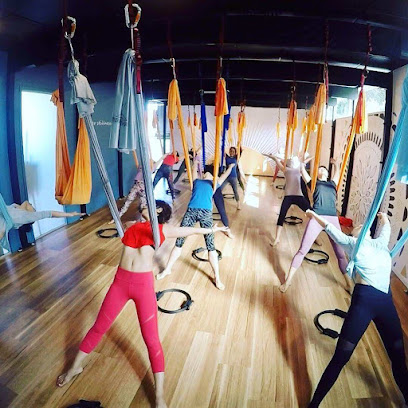 MIN Yoga has been providing a variety of yoga and aerial classes to people in Auckland since 2016. They've been at their current studio, which was personally designed by the owner, since 2018.
Maggie Li, the owner of MIN Yoga, is a certified yoga and anti-gravity instructor. She, along with the rest of the team at MIN Yoga, are dedicated to providing top-quality services to all their clients. They take your individual needs into account when teaching classes.
Whether this is your first session or you're highly skilled in your aerial yoga practice, this is a great place to go to relax with a team who knows what they're talking about when it comes to yoga!
Classes
In addition to aerial yoga, MIN Yoga also offers a variety of other classes. These include:
anti-gravity pilates
restorative yoga
aerial classes for certification
More options are available depending on the week, so be sure to check MIN Yoga's website or Facebook for their latest aerial classes!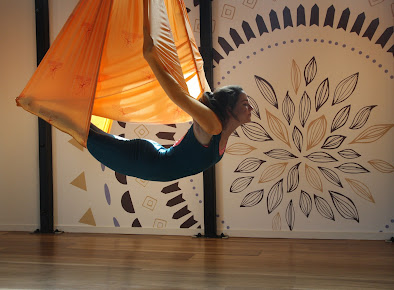 Contact
Website: https://www.nzminyoga.com/
Facebook: https://www.facebook.com/minyoganz/
Phone: 020 4172 2546
Email: admin@nzminyoga.com
Address: 40 Triton Drive, Rosedale, Auckland
Opening Hours: Check website or Facebook for the latest class offerings.
Altitude Pole & Fitness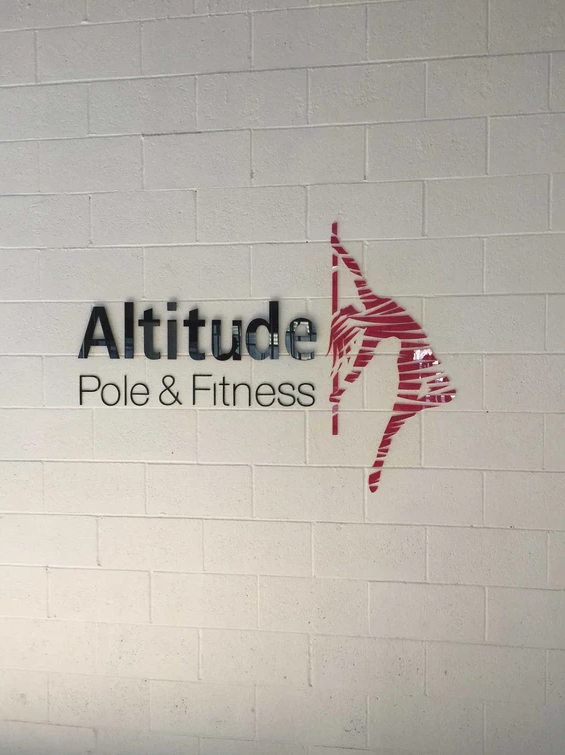 Altitude Pole & Fitness wants to make fitness fun! They specialize in various pole dancing and fitness classes. Their studios are also one of the best places to try aerial yoga!
Altitude is one of the best aerial companies in New Zealand. They have multiple locations, including five in Auckland. Classes vary from location to location, but you can find the right classes for you and your body at any studio in Auckland.
Whether you're in the air or on the ground for class, every instructor at their various sites is dedicated to helping their clients increase flexibility and strength. Their aerial classes are fun and challenging. They understand that the right training environment is essential to learning too!
If you want to increase your aerial skills, give one of Altitude's sites a try. They'll train you and give you the essential tools you need to fly!
Find Yoga Mats: 7 Best Yoga Mats NZ
Classes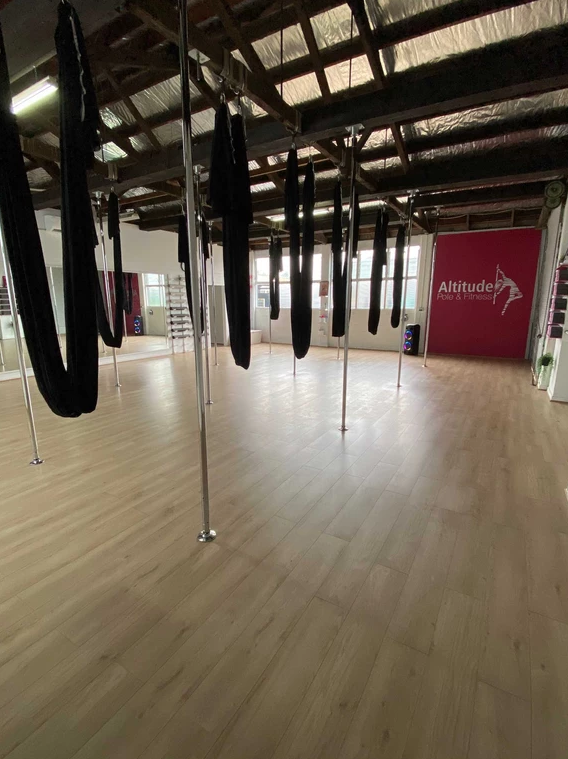 Regardless of location, you'll be able to find aerial yoga and aerial fit classes. In addition to their aerials, each location of Altitude also offers a variety of other classes including:
pole dancing (levels 1-5)
dance
stretch/flexibility
They also offer a variety of other services, including stag/hen party events.
Contact
Website: https://www.altitudepole.co.nz/
Facebook: https://www.facebook.com/altitudepolenz
Altitude has five Auckland locations: Albany, Takapuna, Saint Johns, Onehunga, and Drury. They also have nine other locations throughout New Zealand.
You can find contact info for each location on their website. Class availability and size varies depending on space available at each location.
Aracnation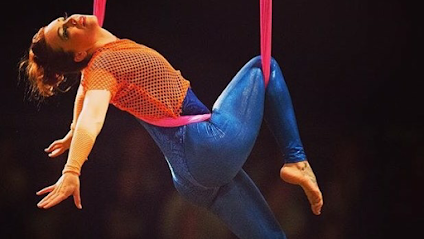 Aracnation was founded in 2014 as an aerial silks studio. They've since expanded beyond aerial silks and provide a variety of other services and classes related to aerials.
The classes at Aracnation are intended for students of all levels. What sets them apart from other companies is its student-centered approach. Each student's personal needs are taken into account when teaching their curriculum.
If something isn't working, they'll keep trying other ways until you're able to learn! They take into account your skill and knowledge level to make sure you have the best experience possible.
The aerialists that run Aracnation have a variety of skills, from dance trapeze to aerial rope and hoop. This is the best of these companies to go to if you want to develop aerial skills beyond yoga. They will give you all the tools you need to learn aerial silks, straps, hoop, and more!
Aracnation's philosophy is that patience and dedication are essential to the learning process. Their instructors will give you the tools you need, but your success is up to you!
Classes and services are all divided by skill-level, so you'll be able to find a class whether you're a total beginner or you've been doing aerial classes for years.
Classes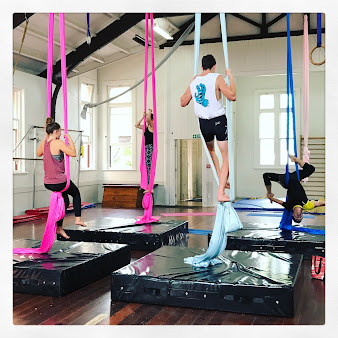 In addition to air yoga, Aracnation is currently advertising the following aerial classes:
aerial silks
aerial straps
aerial hoop/lyra
flow classes
Aracnation is also one of the best companies to go to if you need to hire aerial performers! Check their website or Facebook for more information.
Contact
Website: https://www.aracnation.co.nz/
Facebook: https://www.facebook.com/aracnation/
Phone: 021 157 0925
Email: info@aracnation.co.nz
Address: Empire Studios, 2 Bond Street, Grey Lynn, Auckland 1021
Check Out: