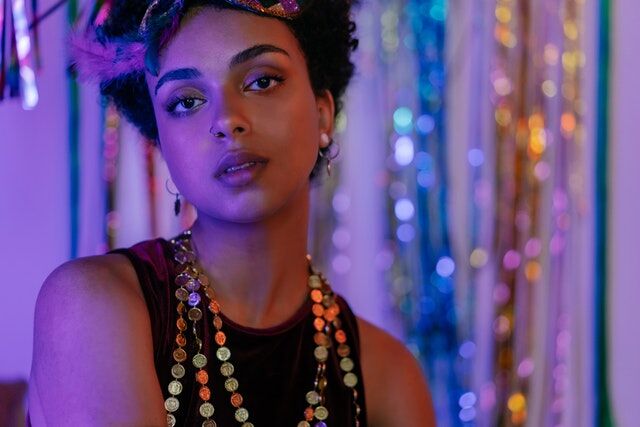 You don't need an agency to succeed as a model. However, an agency significantly improves your chances of success. A modelling agency specialises in helping their models find gigs and set them on a path to a successful career. Top agencies invest money and effort in their talents and will eventually start paying you for your time. If you are in Auckland and you need a model agency, we are here for you. In this article, we will review the top model agencies in Auckland with the best services.
KAM Actor Model Talent Kids
15 Rendall Place, Eden Terrace, Auckland 1021, New Zealand
https://www.kamtalent.com/
Monday – Friday: 9 am – 6 pm
+64 27 775 6868
recruitment@kamtalent.com
Services
KAM is a model agency for male and female actors and models. The agency is a member of the Actors and Agents Association of NZ and has been around since 1999. KAM has a strong work team ethic and uses an efficient approach to cast and supply talents for various projects. Such projects include documentaries, photo shoots, music videos, etc.
The agency charges a one-off sign-up fee and does not charge a yearly fee. For comfort, the sign-up fee is deducted from the work model's book. Therefore, anyone can join regardless of their financial background.
BGT Actors Models and Talent
1/3 Rabone Street, Henderson, Auckland 0612, New Zealand
https://www.bgt.nz/
Monday – Friday: 9 am – 5:30 am
+64 9 827 9995
info@bgt.nz
Services
BGT has worked on various productions and is one of the most successful talent agencies in Auckland. Established in 1998, the agency offers services for actors, models, and talent or extras. They supply talents for music videos, documentaries, TV commercials, and short and feature films in New Zealand and internationally.
Their services are open to students, unemployed, and people looking to pursue an art career. If you are in Auckland, you should try out their free trial since it is open to anyone that is older than 18 years.
JAM Talent
14/40 Arrenway Drive, Rosedale, Auckland 0632, New Zealand
http://www.jamtalent.co.nz/
Monday – Friday: 10 am – 6 pm
+64 9 948 3364
info@jamtalent.co.nz
Services
Talent
Actors
Models
Athletes
Jam Talent has over 60 years of experience in the industry and offers various training programs, workshops, and courses to help clients succeed. The family-owned and operated business agency has locations in Auckland and Wellington, and its modelling agency is open to anyone.
Male and female models have an opportunity to feature in commercial, fashion, and international shoots. The team is also made of talented individuals with varying tasks to ensure an optimum result.
Here's Where To Get The Best Eyelash Extensions In Auckland
62 Management
St Johns, building c1/1 Beresford Square, Auckland 1010, New Zealand
http://62management.com
Monday – Friday: 9:30 am – 5 pm
+64 9 377 6262
hello@62management.com
Services
62 management is a boutique modelling agency that has been around since the mid-90s. Their team of professionals uses local and international connections to help models realise their goals. To this effect, their door is open to men and women looking to pursue a career in modelling. Anyone can apply to become a model with 62 management. However, they must be older than 16 and must have parental permission.
Vanity Walk Models. Talent. Modelling school
35 Charlotte Street, Eden Terrace, Auckland 1021, New Zealand
https://www.vanitywalk.co.nz/
Level one: 9 am – 3 pm
Level two: 9 am – 3 pm daily
+64 9 373 4294
info@vanitywalk.co.nz
Services
Vanity Walk is an Auckland-based talent and model agency. They have a school where they teach personal and modelling courses to help talents develop self-esteem and confidence. The school offers custom courses for aspiring models and anyone that wants to succeed in their career. Vanity Walk courses include detailed aspects of catwalk modelling, grooming, skincare and makeup, and haircare. Students will learn from highly-trained staff, and the agency is sponsored by L'Oréal Professionnel.
The school teaches models on levels – level one and two, and there are holiday schools for individuals that want to learn during the holidays. Apart from this, they host workshops designed for women who want to learn about personal presentation.
Where To Find The Best Facial in Auckland
Covergirls
Queen Street, Auckland CBD, Auckland 1010, New Zealand
http://www.covergirls.co.nz/
Monday – Sunday: open 24 hours
+64 274 912 853
info@covergirls.co.nz
Services
Do you need adult models for your event or function? Try Cover girls. The adult modelling agency has a collection of male and female adult promotional models, strippers, entertainers, and waitresses. The Agency provides service in more than seven regions, including Auckland, and has been around for over 20 years. They are available for corporate functions, revenue shows, boat cruises, fundraises, and hens nights.
Top 5 Best Shopping Malls in Auckland
Silverfox MGMT New Zealand
Auckland CBD
https://www.silverfoxmgmt.co.nz/
Monday – Friday: 8 am – 6 pm
+64 21 178 3729
rebecca@silverfoxmgmt.co.nz
Services
Silverfox modelling is open to anyone, including adults over 30 years old. Unlike most agencies that prefer younger models, silverfox believes that style has no age limit. As a result, you can be a model regardless of your age, size, height, and looks. The boutique agency has offices in Brisbane, Melbourne, Sydney, and Auckland. Their services are open to men and women, and they don't need to pay before applying.
Red11
17d Pollen Street, Grey Lynn, Auckland 1021, New Zealand
https://www.redeleven.net.nz/
Monday – Friday: 9 am – 5 pm
+64 9 373 2916
Services
Models
Actors
Commercial
Talent
Red11 is a model and talent agency in New Zealand with over 70 years of collective experience in the industry. Not only this, but they have a boutique acting division and a strong reputation for strong talent management. The team combines their skills in talent coordination, modelling, booking, and more to help clients succeed. They also work with amateur and established actors and train clients to help them develop their careers.
Conclusion
A model agency is the best place to source for models or be one yourself. Some of the ones we have listed above even offer acting and commercial services. Regardless of the service you want, we are sure one of them will meet your criteria.