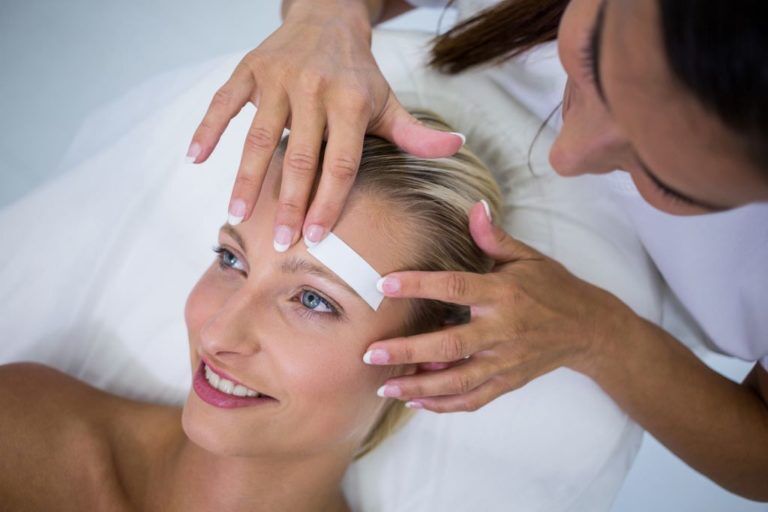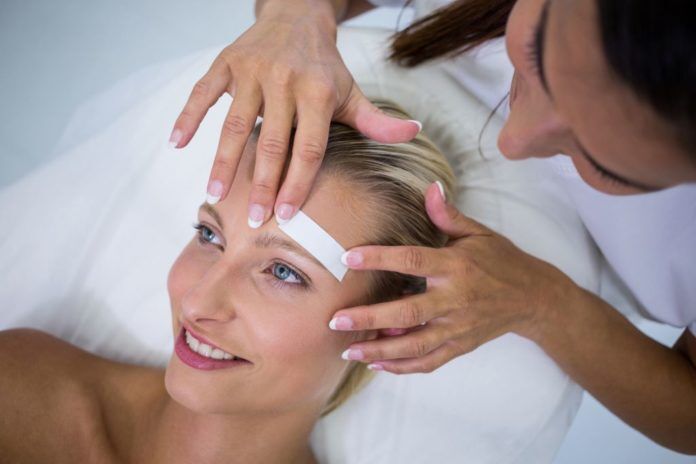 Don't you just hate getting ingrown hairs and redness after shaving your legs or private area? Only for all of the hairs to return in a day or two. The easiest way to get rid of all the hair that is bothering you is waxing. Regular waxing has been proven to slow the growth cycle and make your hair grow back thinner and softer. Especially on your legs. Sadly, the wax experience, like most methods to remove hair, can be quite painful. Particularly when getting a Brazilian wax or a bikini wax.
Luckily, the first time getting waxed is the most painful. After that, the pain lessens. In the hands of a qualified and experienced beauty therapist, you should even be able to relax while getting a Brazillian. Let's find out where you can get the best wax, that you can, perhaps, even combine with a beauty treatment.
The Best Bare Waxing For That Perfect Brazilian Wax
Ruby Waxx
Address: 2 Selbourne Street, Grey Lynn, Auckland & 186 Victoria Street West, Auckland CBD,
inside Les Mills
Website: https://rubywaxx.co.nz/
Phone number: 09 302 1294 & 09 354 3549
Email: greylynn@rubywaxx.co.nz & lesmills@rubywaxx.co.nz
Working hours:
Monday to Friday: 7:30am – 18:00pm
Saturday: 09:00 – 17:00
Sunday: 09:00 – 14:00
Service: cosmetic injectables, waxing services all over the body for both women and men, laser hair removal, spray tans, brow and lash tint, facials, anti-ageing treatments, microblading, facials
Did you know that Rubywaxx was the very first clinic in Auckland to offer Brazilian waxes? Now, they have two locations in Auckland, and they specialise in the most modern anti-ageing skin treatments, every hair removal treatment, and microblading. Every beauty therapist in Rubywaxx is so experienced and professional that they offer 15-minute monthly Brazilian wax. If they go over 15 minutes, the wax will be free, no big deal. They cover every body part, from lips to legs and they work seven days per week, so don't wait any longer! Book that appointment and find a new meaning to what beauty means to you.
---
Bare Waxing & Skin centre
Address: 41 Crummer Road, Grey Lynn, Auckland (+ 3 more locations in Auckland, New Zealand)
Website: barewaxing.co.nz
Phone number: (09) 360 0939
Email: gleninnes@barewaxing.co.nz
Working hours:
Monday & Friday: 10am – 6pm*
(*excludes Belmont Salon)
Tuesday – Thursday: 10am – 8pm
Saturday: 9am – 4pm
Sunday: Closed
Service: Spray tans, body & facial waxes (both for men and ladies), Brazilian wax, hot wax, eyebrow shaping, and tinting, lash extensions, and Yumi Lash Lift treatment
The famous salon was founded in 2007 by Vivianne McIntosh. Since then, they have had lots of success, and they now have four locations in Auckland, New Zealand. This salon was created out of the need for clean, affordable, and professional waxing and grooming services. They believe that booking a salon appointment should be something to look forward to – even if you're there to get a basic bikini or Brazilian done. Every beauty therapist welcomes their customers with a warm smile, no matter if it's the first time or the hundredth time.
FIND: Where To Find The Best Facial in Auckland
---
Forget Cheap DIY Strip Wax, Get The Best Bikini Wax
Lovesoul
Address: Upstairs from The Doctors Waimauku
8 Waimauku Station Road, Waimauku 0812, Auckland NZ
Website: https://lovesoul.co.nz/
Phone number: (09) 411-5226
Email: hello@lovesoul.co.nz
Working hours:
Monday & Sunday: closed
Tuesday: 9:00am – 2:30pm
Wednesday: 9:30am – 7:30pm
Thursday: Temporarily closed
Friday: by appointment only
Saturday: 9:00am – 2:30pm
Service: care packages, therapeutic spa sessions, beauty treatments, shaping and tinting of the brows, bespoke facials, body massage, body scrub, waxing services (full legs, arms, basic bikini, upper lip, chin, etc) with hot wax or strip wax, manicure, pedicure
Here, they do everything from skincare to soul care; to them, those two go hand in hand. Through their beauty services, they want to help you love yourself, your whole self, even harder. No makeup, just naked skin. Their maintenance & treatment menu has a huge range, covering everything from getting your nails done, to facials, waxing and/or maintenance, skin treatments, and massages. Lovesoul has their signature bespoke facial service, which you can combine to forget about any lingering pain from your basic bikini or full legs waxing. Rest assured that you're in good hands at the Lovesoul salon.
---
Loft Skin + Beauty
Address: 414a Mount Eden Rd, Mount Eden, Auckland, New Zealand
Website: https://loftbeauty.co.nz/
Phone number: 09 630 8208
Email: info@loftbeauty.co.nz
Working hours:
Sunday – Monday: closed
Tuesday & Friday: 9 am – 5 pm
Wednesday & Thursday: 10am – 7pm
Saturday: 8:30am – 3pm
Service: various facial and skin services, shaping and tinting of the brows, Brazilian wax, body treatments,
They were established in 2013, and they call themselves a self-care sanctuary dedicated to you, and your skin. This salon wants to provide a stress-free, holistic environment where you can truly relax. Even though Loft Skin provides a lot of beauty treatments, their team calls themselves waxing and Brazilian experts. You can choose between hot waxing or strip waxing. They have exclusive waxing protocols to ensure a safe and comfortable waxing experience. Double-dipping wax is almost a criminal offence in this salon. You won't have to worry about unwanted leftover hair since they double and triple-check with tweezers that all the hair is gone. The beauty therapist then applies a soothing lotion that should get rid of any lingering pain. On their website, you can find handy pre and post-care treatment information, which you'll find extremely useful if it's your first time getting a bikini wax, Brazilian wax, full legs, or half legs wax.
---
About Face – Remuera
Address: 62 Benson road, Remuera
Website: https://www.aboutface.co.nz/
Phone number: 09 524 4245
Email: info.remuera@aboutface.co.nz
Working hours:
Monday: 9:30am – 5pm
Tuesday: 10am- 6pm
Wednesday & Thursday : 10am – 8pm
Friday: 9:30am – 5:30pm
Saturday: 9am – 4:30pm
Sunday: closed
Service: facials, LED light therapy, intense pulsed light hair reduction, massages, tinting, and shaping of the eyebrows, lash tint, bikini, and Brazilian wax, waxing of the body and the face (upper lip wax & face waxing)
About Face has a history of over 30 years of experience in the areas of beauty, skin, hair removal, grooming and/or maintenance, and so on. Locally owned and operated, Over Face has seven clinics in Auckland. Here, you can expect professionalism and expertise, with a warm, pleasant smile on their face. They believe in investing in the best to help you make the most of your skin, as their mantra is "great-looking skin for a lifetime, without extreme measures". About Face uses organic disposable wax with hot and strip wax available, and they do everything that they can to make the appointment the least painful it can be.
Conclusion
What it means to feel beautiful is extremely individual. But you do need to remember that pampering yourself – getting your nails done, waxes, facials, and so on, are acts of self-love and self-care.
Don't wonder anymore what it would be like to get serviced by a professional and warm beauty therapist, go book that Brazilian appointment now!
Also Check Out: