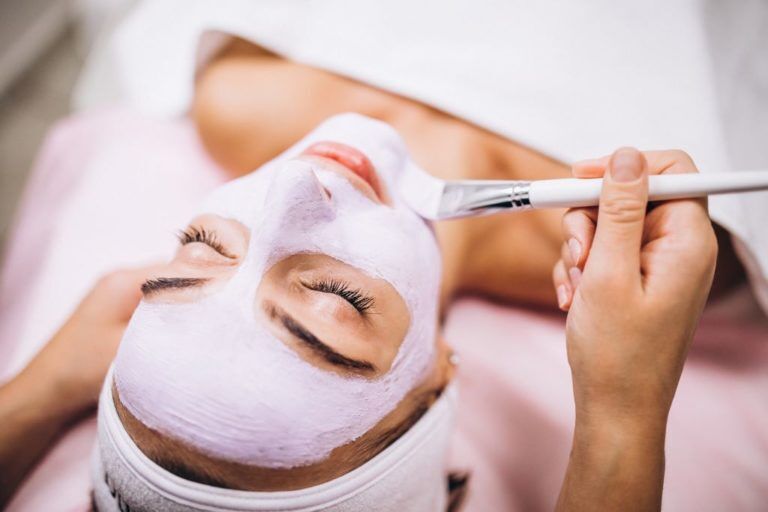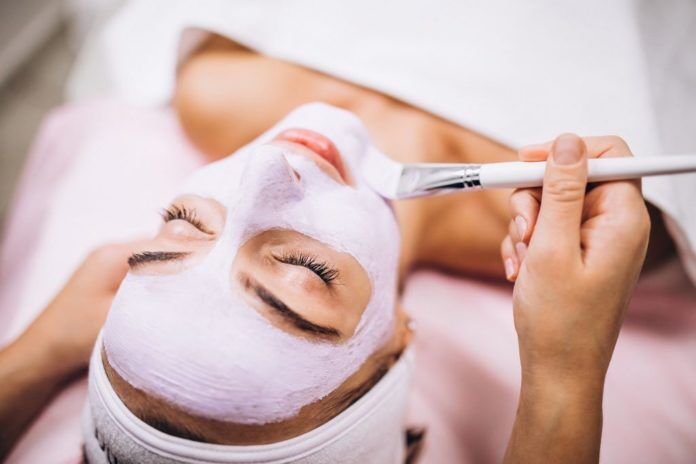 Keeping yourself productive and having a busy day can feel wonderful at times. However, do you know what's much better than a packed schedule? Scheduling some much-needed "me-time" at a relaxing spa filled with rejuvenating facial treatments and perhaps a massage or two. Life in Auckland can get a little hectic, and we all know those moments where our usual self-care or skincare routine isn't hitting the mark.
Whether you are looking to get rid of some dead skin, an anti-aging facial, or an all-day spa, we've gathered a list of some of Auckland's finest skin (facial and body) experts who are known for the best treatments and best facials. It's time to treat yourself and your skin!
---
Light Therapy or a Facial Treatment: Who Does It Best
Forme Spa & Wellbeing
Address: 396 Mt Eden Road, Mount Eden, Auckland 1024, New Zealand
Website: https://formespa.co.nz/
Email: remueura@formespa.co.nz
Working hours:
Monday, Tuesday, Friday: 10am – 6pm
Wednesday, Thursday: 10am – 8pm
Saturday: 9am – 6pm
Sunday: 10am – 5pm
Services:
Spa treatments, expert massage, skin rejuvenating facials, waxing
This spa is a locally owned NZ family business and is well known to provide its clients with a relaxing experience. Their motto is: "We put back what life takes out". From the moment you walk in, you will feel the relaxing atmosphere slowly taking over your body. No matter if you are coming for one treatment, hydrating facials, a deep tissue massage, or hair removal; one thing is for sure: you'll feel relaxed and calm like never before.
They only use the best skincare products available on the market, assuring you that you'll walk out with radiant skin. They are big advocates of being able to customise your facial treatment, meaning that they offer a range of facial add-ons (LED light therapy add on, refreshing eye treatment, shut eye mask, and the vitamin booster add on) which allow your skin to reach optimum results.
This business has been awarded multiple awards; they received the NZ Leading Day Spas: Supreme Award Winner, Retail NZ Awards 2019, and they are the Best Customer Experience Winner, Retail NZ 2019.
The Facialist
Address: Shed 16 – City Works Depot, 2-16 Sales St, Auckland, 1010
Website: https://thefacialist.co.nz/
Phone number: +64 9 337 0023
Email: hello@thefacialist.co.nz
Working hours:
Sunday – Tuesday: 10am – 5pm
Wednesday – Thursday: 10am – 8pm
Friday: 10am – 6pm
Saturday: 9am – 5pm
Services:
Skin consultation, skin treatments, bespoke facials, yoga facials, body massage
The Facialist is all about inner healing and amplifying outer beauty. They use innovative skincare science with intensive relaxation techniques to renew the skin from the inside out. What sets them apart is their bespoke facial and yoga facial.
These facials are professionally curated and created to drive results, no matter what your skin type is. The yoga facial is an intensive facial massage designed to lift, tone, and firm the facial muscles. This facial will target sagging skin as well as under–eye bags, congestion, and dullness; all making your face muscles tighter and your skin feel more firm. It will, essentially, give you the appearance of a fast lift, without ever going under the knife.
All of this will also boost blood circulation and stimulate collagen production to restore skin. The Facialist has a talented team that knows exactly what to do in order to liven up your skin. They use a carefully curated mix of skincare products specially selected for your skin, based on skin analysis. They have skin therapies for all skin types and all skin conditions and a wonderfully holistic atmosphere.
---
Skin Concerns and Beauty Treatments – Masters in Their Field
About Face
Address: 62 Benson Road, Remuera, Auckland 1050, New Zealand
Website: https://www.aboutface.co.nz/
Phone number:
+64 9-524 4245
Email: info@aboutface.co.nz
Working hours:
Monday: 9:30AM–5PM
Tuesday: 10AM–6PM
Wednesday & Thursday: 10AM–8PM
Friday: 9:30AM–5:30PM
Saturday: 9AM–4:30PM
Services:
Treatment for fine lines, acne scarring, fixing sun damage, micro–needling, LED therapy, eliminating stretch marks, skin peels
About Face is, like the name implies, all about the face. They can handle any skin concerns that you might have, with the most professional care. A beauty therapist will work closely with you to recommend what treatment to treat you with, as well as the required number of treatments to meet your expectation.
Their goal is to make you feel confident about your skin in your everyday life, and due to their 30-year expertise, they know how to handle all skin types. They use gold star technology and a comprehensive menu of facials and treatments and are passionate about positive ageing and delivering the most effective results, tailored just for you.
If you want to undergo needling facial treatments, About Face does use numbing cream to assure that it's a comfortable experience for you. Their Active Vitamin Infusion facial (rich with vitamin e and vitamin c) is quite popular for a session of quick cell renewal. They have seven clinics in Auckland, and in About Face professionalism, expertise, and friendliness all go hand in hand.
---
Forever Youthful with Collagen Induction Therapy
Chuan Spa
Address: Level 3, Cordis, Auckland
Website: https://www.cordishotels.com/en/auckland/fitness-wellness/chuan-spa/
Phone number: +64 (9) 300 2960
Email: cdakl.info@chuanspa.com
Working hours:
Every day: 9:00am – 8:00pm
Services:
All-in-one packages, Chuan Yu facial, facial massage, body treatments
Chuan Spa offers a number of Asian-inspired spa treatments, all-in-one treatments, relaxing massages, facials, saunas, herbal steam rooms, and a heated rooftop pool. Inspired by the five elements and Traditional Chinese Medicine, Chuan Spa and their skilled team know exactly what to do to relax all your facial muscles is a sanctuary where your mind, body, and soul connect.
They mostly combine massage practises in their facials in order to optimise blood flow in your skin, which creates one of the best facials you will have in your life. If you're looking for a relaxing facial (which doubles as a facial massage) that will revive your skin cells in a beautiful space, this is the place to go to.
---
The Spa, Park Hyatt Auckland
Address: 99 Halsey Street, Auckland, NZ
Website: https://www.hyatt.com/en-US/spas/The-Spa-Auckland/home
Phone number: 09 366 1234
Email: phauckland.spa@hyatt.com
Working hours:
Every day: 10am – 6pm
Services:
Full body relaxation massage, spa packages, anti ageing facials, chemical peels, skin hydration, bespoke facial
They call themselves the intimate sanctuary of calm and relaxation, thoughtfully curated to provide health and well–being for all its guests. This spa has a team of professionals who will happily tailor a specific treatment for you and your concerns regarding your skin.
They pride themselves on creating a discreet, yet holistic experience for everyone who books with them. Even though no treatment can exactly provide you with "future proof" skin, their anti ageing treatments will leave you glowing like never before. Skin renewal and relaxation are the top two goals of this beautiful spa.
Honourable Mentions
This list simply would not feel complete without mentioning White Spa & East Day Spa. Both of these spas have true experts, particularly when it comes to anti ageing treatment and full relaxation of the facial muscles. They offer pristine spa treatments, and facials and they know how to handle fine lines.
Tell us about your favourite place to get facials or if we missed your favourite spa. It's time to treat yourself!
Next Up: