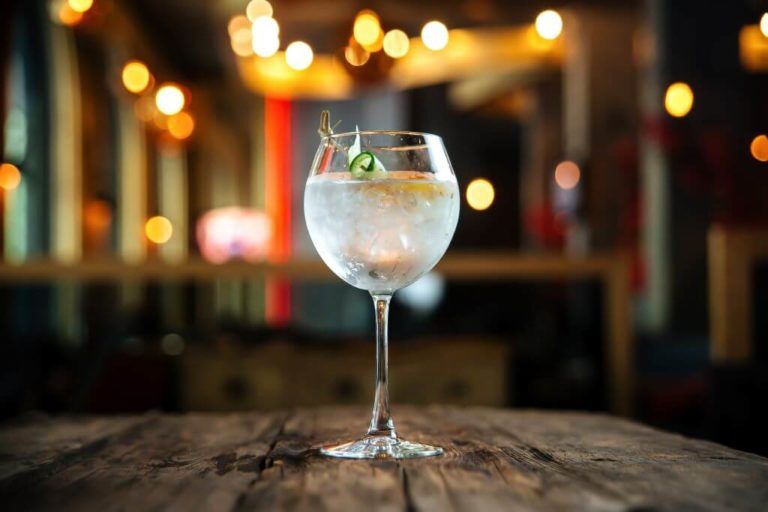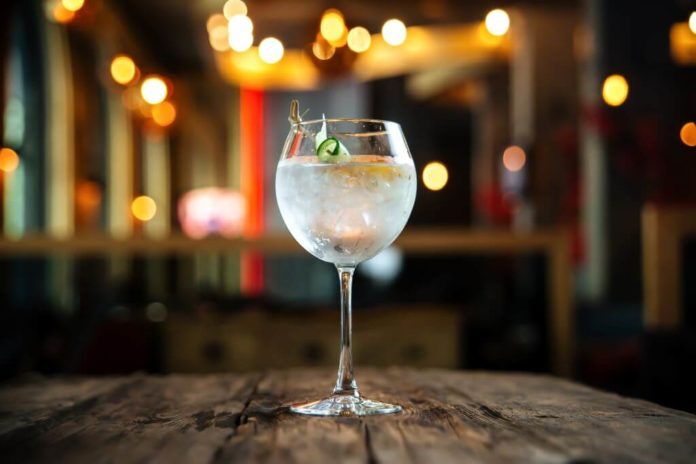 Gin is the drink that has a specific blend of flavours. This assured that this alcohol has an incredibly smooth yet particular taste. Out of all of the spirits, it's very obvious that this is a New Zealand delicacy. Most Kiwi natives even tend to prefer a great gin compared to other alcohol, such as beer and wine.
Whether this alcohol is fruit flavoured, with spice, mixed with quality botanicals, triple distilled, crisp, with a citrus or orange flavour, served with juniper berries, or has more of the classic taste – one sip or one glass of a good gin will always be a delight. Unlike beer and wine, these drinks are distilled, (sometimes even triple distilled) giving it more punch per sip.
Let's dive into the best spirits that New Zealand has to offer. This list has been compiled based on expert advice and lived experience. And remember – I'm saving the best for last.
Classic Gin or Spiced Gin: Best Selections
Broken Heart
We are starting the list strong with one of New Zealand's favourites. The limited-edition Barrel Aged Gin from Broken Heart's. Broken Heart's has a unique story, since their distillery was created as a result of friendship but also heartbreak. The two friends who started this company had a passion for perfecting spirits with rare complexity and fine flavours. However, one of the owners became suddenly ill and, sadly, passed away. This is why this company was named "Broken Heart", as an omen to his friend who passed away.
The Barrel Aged Gin was a combination of the brand's two core products – the original Broken Heart Gin and the more intense Navy Strength Gin, which are then aged in French chardonnay oak barrels for the duration of six months. It's made from quality botanicals and the finest glacial water from Queenstow, which allows the crisp flavours to come through. The Broken Heart Original Gin has many international awards, and it's their most awarded gin.
Reefton Distilling Co.
Next up is the New Zealand classic, Little Biddy Classic Gin. It's made by Reefton Distilling Co. and the gin was named after Reefton legend – Little Biddy. This company is at the forefront of spirit production here, in New Zealand. They create botanical gins, liqueurs, vodka and whisky. However, their Little Biddy Classic Gin is not only a local favourite, but a favourite on an international level.
They use West Coast region (native) botanicals as well as native leaves, flowers and berries from local gardens. Meaning that their gin has a unique lime-citrus tinge that many Kiwis love. They offer versatile flavours, even though they are one of the younger companies on this list. Their alcohol is award winning and a must-try; it's pure bottled goodness.
Cardona Distellery
A "gin list" would not be complete without The Source Cardona Gin from Cardona Distillery. The company is Wanaka-based, and they have a multitude of gold medal winning blends. Locally foraged rosehips and botanicals are used to make this award-winning bottle. The flavour is a mix of piney fresh notes, juniper, floral rose with a fragrant citrus-zest zing.
The award winning The Source Gin (named one of the world's top 50 gins in 2016) consists of a mix of traditional juniper, coriander seed, angelica root, and citrus zest. All of that is then distilled into their Single Malt Spirit. It's non-chill filtered, meaning that it delivers the full flavour and character when consumed, (and that you may notice some spirit clouds). So if you like a bit of spice accompanied by some sweet tastes – this is the bottle for you.
Cardrona Distillery is family-owned and operated. Another great thing about this company is that they do everything in their power to reduce their carbon footprint. If you prefer an aged gin, they also offer the classic The Source Gin in a barrel aged version.
Lighthouse Gin
Lighthouse Gin was established in 2005 by Neil Catherall and is the direct result of years of hard work and meticulous research. Neil was on a mission to create a wonderful yet fully authentic New Zealand gin. The inspiration for the design for the gin came from the Cape Palliser Lighthouse on the Southernmost tip of North Island in New Zealand.
He spent years exploring, experimenting, and researching in order to create a beautiful palate of the freshest botanicals and zest, using New Zealand grown Navel oranges and Yen Ben lemon trees. This assures that the flavours are beautifully blended as well as smooth tasting. As the gin started becoming more popular, he expanded his team in 2010, and was named Head Distiller in the company in 2014. Lighthouse Gin is located in Wairarapa, and the Lighthouse Batch Distilled Gin has a beautiful blend of nine locally foraged botanicals, as well as juniper vanilla-lemon characteristics.
London Dry Gin or Sloe Gin: The Greatest Gins
Rifters
Known for their silver medal Rifters Quartz Gin, the Rifters offeroffers a gorgeous selection of smooth gins. This company calls itself the makers of small-batch premium fresh gins. They use amazing botanicals and fresh New Zealand artesian waters. Made with fresh botanicals, bergamot, cardamom, mandarin, and black pepper – their drinks are made to be consumed in the company of friends and loved ones.
Their blended taste means that it has a fragrant, slight peppery flavour that is quite loved in New Zealand. No matter what your palate is like, you will definitely enjoy the impeccable taste in a bottle that Rifters has to offer in their shop.
Best Gin in 2022 in the world
Coromandel Distilling Company
New Zealand's Awildian Coromandel Dry Gin has been named 'World's Best Classic Gin' at the World Gin Awards 2022. Before, they were known as the Country Winner in 2019. However, the Awildian gin was now also named the country winner in the Matured Gin category. The company has a unique blend thatblend, that obviously wins them all of the awards. Even though they are a small Thames-based company, they offer greatness in a bottle – whatever your flavour palate is like.
The company was started by Paul and Daniela, and they did whatdo what they couldcan to be eco-concious when they created their shop. This is because their love for nature was one of the things that led them to create this sweet, yet fresh distilled bottle of greatness. They try to grow most of the ingredients such as star anise, orris root, liquorice root, lime, mint, orange, and honey themselves; making this distillery truly unique.
The World Gin Awards are presented by TheDrinkReport.com, and they reward and choose the world's best gin to consumers all across the globe. Every gin gets tasted in relevancerelevancy to their category, and they get judged by leading journalists, industry experts and specialist drinks retailersretailer. Using the best native botanicals, they have successfully created New Zealand's best gin, recognised on a global scale. They create wondrous dry gin, blue gin, spicy gin, as well as manuka gin. The gins have 20-25 raw ingredients and each batch has 130 bottles.
Conclusion
They say that a Kiwi is spoiledwhen it comes to good gin. The truth is: we really are. I mean, we have the world's best gin, meaning that we beat all of the competition – all of the gins in the world.
Kiwis are truly blessed with the gorgeous distilled drinks that we have and that we share with the world. What bottle of gin is your favourite? Where do you shop for gin?
Be sure to tell us which taste we've been missing out on.