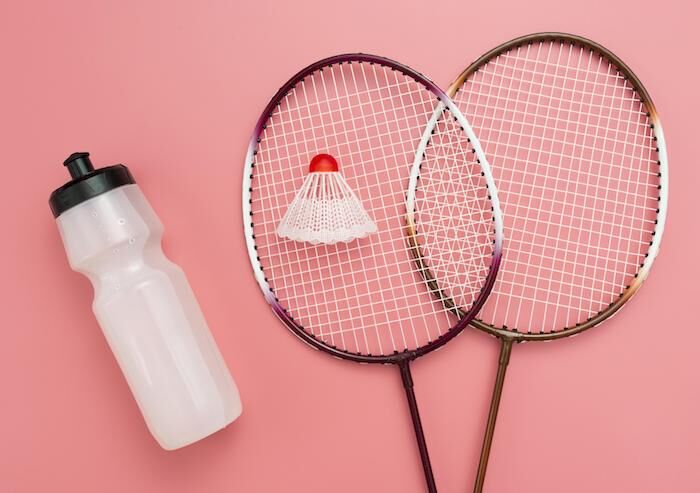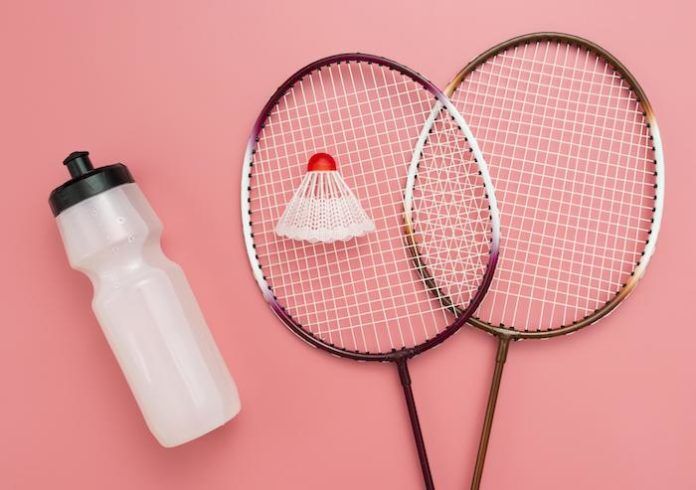 Looking to play badminton in a club near you? Whether you are young or old, experienced or new to the sport, playing badminton is a great option to get active, have fun and stay healthy, whatever your age or level of ability.
Whether you're looking to book a court as a group, compete against others or want to learn how to play, our top picks of the best badminton clubs in Auckland have got you covered.
Here are our top picks of the best badminton clubs in Auckland suitable for beginners who have no previous experience to individuals who fancy some friendly competition.
Also read: Best Tennis Clubs
---
1. Auckland Badminton Association
🌐http://www.aklbadminton.com/PLAY-BADMINTON/
If you're looking for a badminton club that you can easy to book, the Auckland Badminton Association could be the club for you.Located at Gillies Avenue, Epsom, Auckland the club is a very popular venue for badminton players because of its affordability, easy online booking system, and there are a large number of badminton courts; it has a total of 12 courts available.
The Auckland Badminton club has three types of stadium memberships; all details can be found on their website. Also within their facility, they also have a café & bar as well an impressive Pro Shop that stocks a range of badminton-specific products from major brands.
---
2. Balmoral Badminton Club
🌐 https://balmoralbadminton.co.nz/
If you're searching for one of the best badminton clubs in Auckland to help boost your mental, physical and social health by taking up this fast-paced racquet sport, why not book up a Badminton session at Balmoral Badminton Club and gain new skills whilst working up a sweat. Whether you are a beginner who just wants to hit a shuttle round and enjoy some social fun, or you're a serious competitor who is looking for a challenge, Balmoral Badminton Club is a fantastic badminton club. You can simply browse on their website to view all the upcoming badminton sessions and locations and book the one most suitable for you.
---
3. College Rifles Badminton Club
🌐 http://www.crbad.co.nz/
Located in the College Rifles Park, this badminton club has a purpose built hall with five courts and provides weekly lessons during the day and evening for members who just want to have some fun or are looking to compete. College Rifles is known as one of the best badminton clubs in Auckland and what their members love is their wide range of facilities; these include car parking, lounge and kitchen facilities, men and women showers, on-site pro shop, bar a meals available onsite, coaching and regular newsletters for all types of members.
---
4. Ellerslie Badminton Club
🌐 https://www.sporty.co.nz/ebc
If you're someone who is looking to compete, Badminton at Ellerslie could be the place for you!
Previously known as the Ellerslie parish club, this badminton club is based at Ellerslie YMCA Michaels Ave the club prides itself on competing in competitions. Ellerslie Badminton Club is open from February to November on Mondays from 7pm to 9:30pm, their annual memberships fees cost $150 and more information can be found on their website.
---
5. Badminton North Harbour
🌐 https://www.bnh.org.nz/
If you are looking for a fun and sociable way to stay fit and get your heart pumping. Book up a badminton session at Badminton North Harbour. Based at the Badminton North Harbour Centre in Forrest Hill this Badminton club boasts 11 International-standard courts and is open to members and the public from 6.00am – 11.00pm daily. This friendly club offers competitive and social badminton for players of varying levels of ability.
---
6. Lloyd Elsmore Park Badminton Club
🌐 https://www.lloydelsmorebadminton.co.nz/
Founded in 1977, this badminton club has a long history of providing a great range of facilities for people who are looking to enjoy playing badminton whether it is a hobby or a competitive sport. This club is an incorporated badminton training school and provides a range of facilities such as; fully equipped pro-shop/cafe, informal playing groups, private coaching by ex-BNZ affiliated coaches and online court bookings for individual play outside club schedules.
---
7. New Zealand Badminton Centre
🌐 http://badmintonnz.co.nz/
If you are looking for one of the best badminton clubs in Auckland that provides flexible membership options, whether you are looking to join a junior or senior club, or looking to join a midweek badminton session, New Zealand Badminton Centre has got you covered. You can start at any time and choose from 1 month – 12 month membership packages and you can enroll via their website.
This Badminton Centre is one of the best in Auckland and really does have it all…13 dedicated badminton courts, 2 table tennis courts and fitness lounge, International standard PVC rubber mat flooring, excellent lighting, professional reception facility, car parking, 200 seating facility around the courts, on-site pro shop, on-site professional coaches, on-site cafe, table tennis & fitness room, club Lounge, big screen TV, men and women's showers, changing rooms, 24hrs surveillance security camera, water fountain, first aid facilities, insulation to the hall, sensor security lights, meeting and event rooms, and online court booking facility.
---
8. Otahuhu Badminton Club
🌐 https://otahuhubadmintonclub.wordpress.com/
Located in South East Auckland, Otahuhu Badminton Club is a friendly and welcoming badminton club in Auckland that has been providing badminton sessions since it opened in 1971 and is run by volunteers. This club provides social and competitive sessions for players of different levels. You can find all the details about session dates and times on their website.
9. Titirangi Badminton Club
🌐 http://www.titirangi-badminton.com/
Established in 1966 Titirangi Badminton Club is based at Withers Road, Glen Eden, Auckland and is one of Auckland's best badminton clubs that has four courts in the hall and has LED lighting. This badminton club also provides a range of attractive perks such as a first free session for visitors, holiday programmes, free off street parking, changing rooms with showers, toilets and much more. Upcoming events can be found on their website.
---
10. Lynndale & All-Stars Badminton
🌐 https://www.sporty.co.nz/lynndalebadminton
Lynndale & All-Stars Badminton is located at Portage Road, New Lynn, Auckland. This club operates from mid-January to mid-December, providing three clubs; junior club which is available on Mondays, a mid-week club which is available on Monday and Wednesday mornings and seniors club which is available on Monday and Wednesday evenings – times are available on their website.
You might also like: Best Cricket Clubs in Auckland