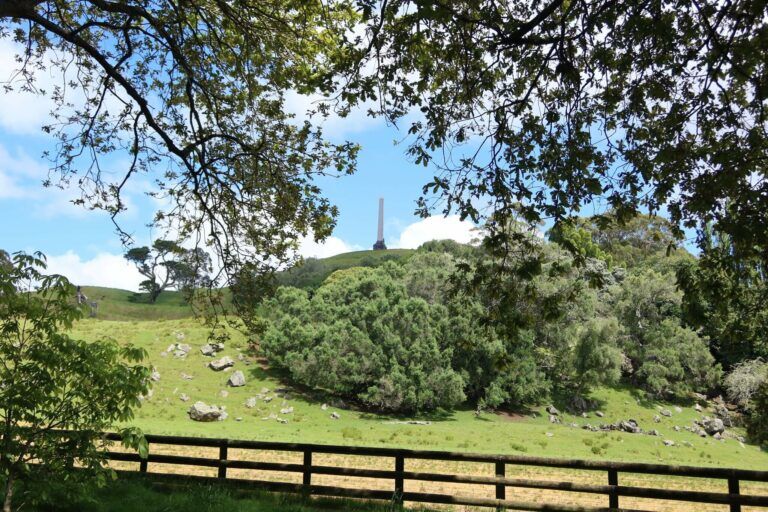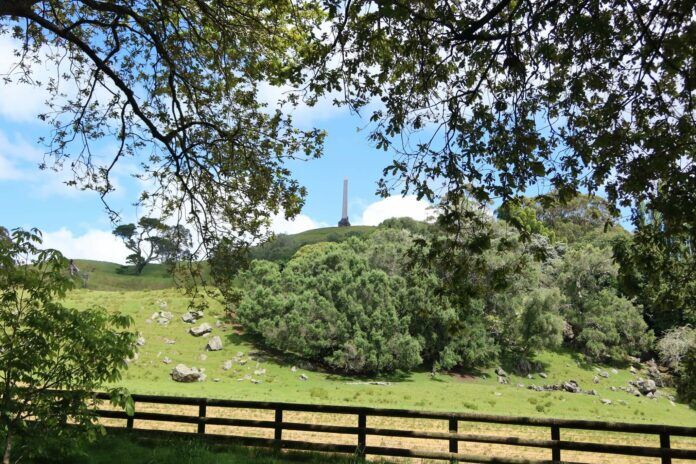 We are so blessed to live in such a stunning city. Walking and hiking throughout Auckland is the best way to discover Auckland's most beautiful landscapes. Whether you are looking to go out for a short walk for some fresh air or a long hike, going on a walk is a great way to blow away those cobwebs and see the spectacular sights there are to see in Auckland.
We've compiled a list of the most beautiful walks around Auckland. No matter what the weather is, layer on some sunscreen, or pick up your rain coat, and get yourself outdoors and release those endorphins.
---
---
1. Cornwall Park
📍 Green Lane West, Epsom, Auckland 1051, New Zealand
🕜 2-hour walk
🥾 8 km
Cornwall Park is one of the city's most beautiful walks, with pretty cherry-blossomed lanes. Sir John Logan Campbell gifted Cornwall Park to New Zealand in 1901, with a wish that the park be free for every New Zealander to enjoy, forever. The park is New Zealand's living history, weaving together our heritage, ecology, agriculture, wildlife, mauri, and community within its beautiful landscape.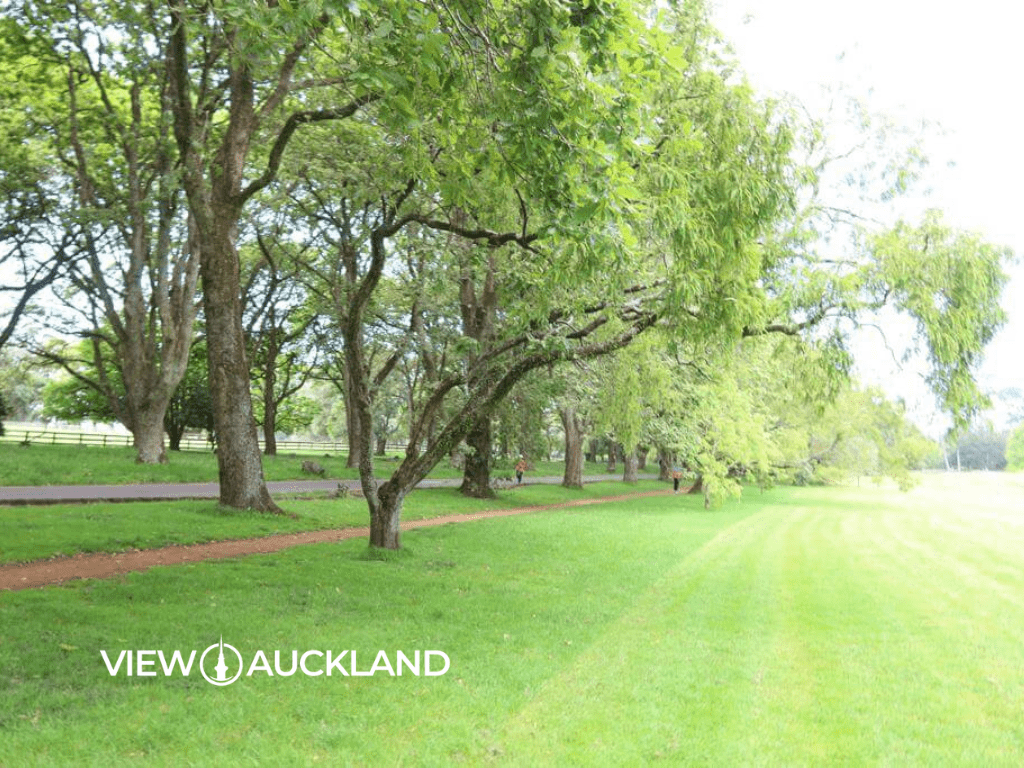 Walk through the luscious green fields of the park and up to One Tree Hill, on top of the volcano, you'll have a 360-degree view of Auckland, including up-close views of the Manukau Harbour to the west.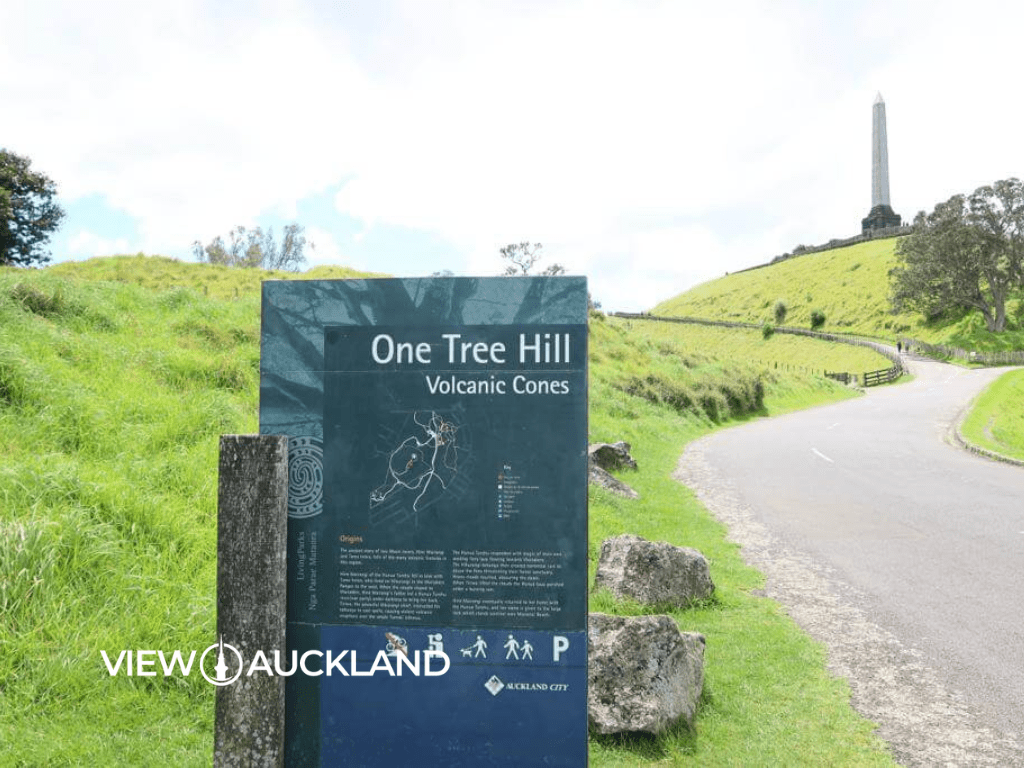 ---
2. Tapapakanga Regional Park Walk
📍 North Island NZ
🕜 2-hour walk
🥾 6 km
If you are looking to do an easy walk in Auckland, The Tapapakanga Regional Park Walk might be the place for you, it is a 6k walk that will take you around 2 hours to complete. Tapapakanga Bay is the main local hot spot, it is a very sheltered bay and ideal for swimming and great for fishing.
The Regional park includes picnics, barbecues, camping, fishing, and kayaking. The birds you might see are Oystercatchers, Black Shags, White-faced Herons, Black-backed and Red-billed Gulls, Kingfishers, Paradise and Mallard ducks, Pheasants, Wood Pigeon, Fantails, Grey Warblers and Tūi.
Services:
| | | | |
| --- | --- | --- | --- |
| ✓ Toilets | ✓ Mobile Coverage | ✓ Mountain Biking | ✓ Swimming |
---
3. Heritage Trail – Shakespear Regional Park
📍 Auckland, North Island, New Zealand
🕜 2-hour walk
🥾 3.9 km
This track offers panoramic views of the peninsula. The 800 hectares at the end of the peninsula belonged to the Shakespear family from 1883 to 1967, until the Auckland Regional Authority purchased the land.
If you're looking to do a medium level walk, this one will be perfect, see the real Auckland on foot, seeing stunning views of Auckland with cliff top views and a beach along either side. You will also pass historic sites and a WWII gun emplacement. The closest shops and restaurants are in Gulf Harbour, which is about a 15 minute drive or a 30 minute bus ride.
| | | | |
| --- | --- | --- | --- |
| ✓ Toilets | ✓ Mobile Coverage | ✓ Dog Friendly | ✓ Bike Track |
---
4. Cornwallis Beach Walk
📍 Auckland City, North Island, NZ
🕜 Approx 1 hour
🥾 2 km
If you're in need of some fresh beach air to blow those cobwebs away. Cornwallis Beach is the perfect spot, the walk is an easy 2k walk from one end of the beach to the other. Enjoy a stroll at Cornwallis Beach and explore the 200m long wharf, which is great for fishing off.
Cornwallis Beach is one of the largest beaches and one of the most popular West Auckland Beaches. It faces the Manukau harbour and offers plenty of scenery and space for families to partake in any activities from simple picnics and swimming to scenic walks, kayaking and fishing.
Facilities:
| | | |
| --- | --- | --- |
| ✓ Wheelchair Access | ✓ Toilets | ✓ Dogs (Leash Only) |
---
5. Western Springs
📍 Auckland, North Island, NZ
🕜 Approx 25 Minutes
🥾 1.75 km
If you're looking for a short walk, Western Springs is the place to go. The walk takes about 25 minutes. Start at the car park off Great North Road and take the free tram ride to the park. Follow the lovely loop track suitable for all ages and wander through the park and around the lake you will see native Pūkeko, Teal, Australian Coot, and Shovelers. There are also plenty of seating areas for a picnic or BBQ using one of the park's dedicated areas.
Auckland Zoo, Museum of Transport and Technology (MOTAT), and the Western Springs stadium are a short walk away.
Fukuoka Garden is a must-see at Western Springs, with a tea pavilion, waterfall, and pond. And featuring over 1800 native Japanese and New Zealand species and bonsai trees, paving stones, lanterns, and a water basin. Entry is free and is open to the public from 10am to 5:30pm daily.
Facilities:
| | | | |
| --- | --- | --- | --- |
| ✓ Drinking Fountain | ✓ Playground | ✓ Public Toilet | ✓ Public Artwork |
Fukuoka Gardens:
Entry is free
Summer hours: 10am – 6.30pm
Winter hours: 10am – 5.30pm
---
6. Rangitoto Summit Track
📍 Auckland
🕜 Approx 4 hours
🥾 11.70km
The Island of Rangitoto, situated in Auckland's Hauraki Gulf is an easy 20 minute boat ride from downtown Auckland via Devonport. This is a dormant volcano, which last erupted 600 years ago.
Rangitoto Island Track walk to the summit is an easy climb through pōhutukawa forest and lava fields giving panoramic views of Auckland and the Hauraki Gulf from the summit of this volcanic island. If you'd rather walk straight up to the summit of Rangitoto Island, it's about 3km and will take approximately 1 hour one way from the ferry wharf. Most of the walk is on volcanic rock roads and tracks, making the track very rocky and difficult to walk on.
Top Tips:
Wear sturdy walking shoes as the ground can be uneven and bumpy in parts.
Bring your own refreshments as there is no access to drinking water on the island.
Facilities:
| | | |
| --- | --- | --- |
| ✓ Toilets | ✓ Mobile Coverage | ✓ Easy Walk |
---
7. Mt Eden Volcano Walk
📍 North Island NZ
🕜 1 hour
🥾 2 km
This one is perfect for anyone who loves seeing spectacular views over the city. The Mt Eden walk is an easy walk that will take you approximately 1 hour to finish and is just 5 km from downtown Auckland it's the highest volcano in Auckland on Mt Eden. The last eruption was about 15,000 years ago, leaving a crater 50Mt deep. Walk to the top of Mt Eden Volcano, there you'll get a 360° view of Auckland.
Facilities:
| | | |
| --- | --- | --- |
| ✓ Toilets | ✓ Mobile Coverage | ✓ Easy Walk |
---
8. Cape Brett Walkway, Northland
📍 North Island NZ
🕜 1 hour
🥾 2 km
Cape Brett Walkway, Northland is a challenging but worthwhile coastal walk and requires hiking experience. You start at Oki Bay in Rawhiti, Bay of Islands. Walking through native bush and with ocean and island views, the Cape Brett Walkway is in the Bay of Islands. Finishing up finishes at the old lighthouse where you can either stay overnight and walk back the following day or get a boat to pick you up once you have completed the walk.