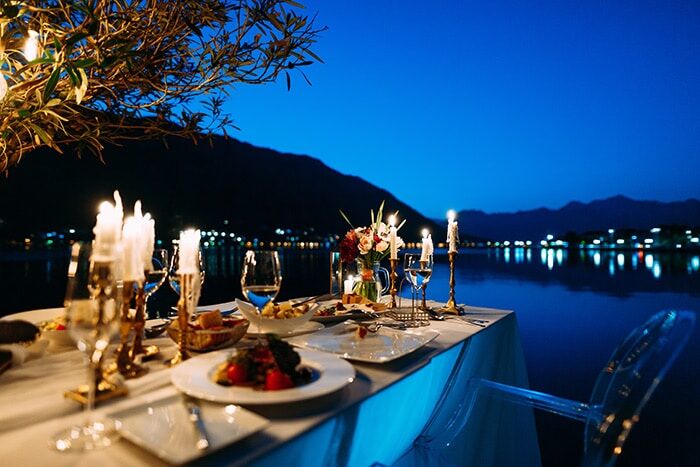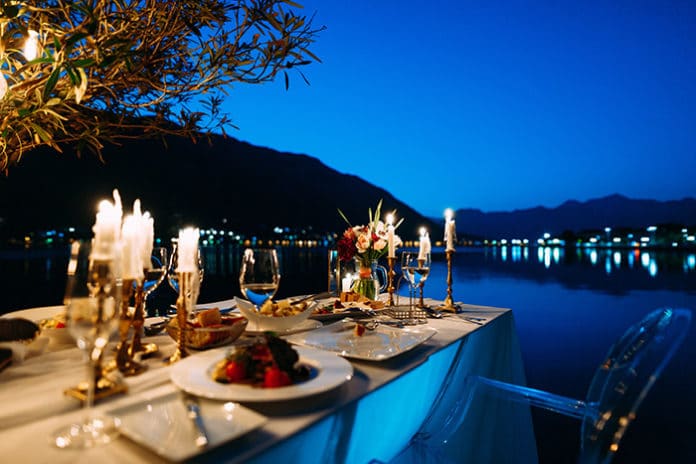 Looking to eat in class? Auckland's dining spots boast some of the best views anywhere in the world. From restaurants that overlook the iconic Waitemata Harbour to others nestled in the heart of the city, Auckland has the food and the views. You don't want to miss out on the incredible dining experience offered at some of Auckland's premier culinary establishments.
In this guide, we'll go over the best Auckland restaurants wbith a view. To make things even sweeter, we'll include restaurants offering a diverse range of food. Keep reading to discover your next scenic dining spot in Auckland, New Zealand!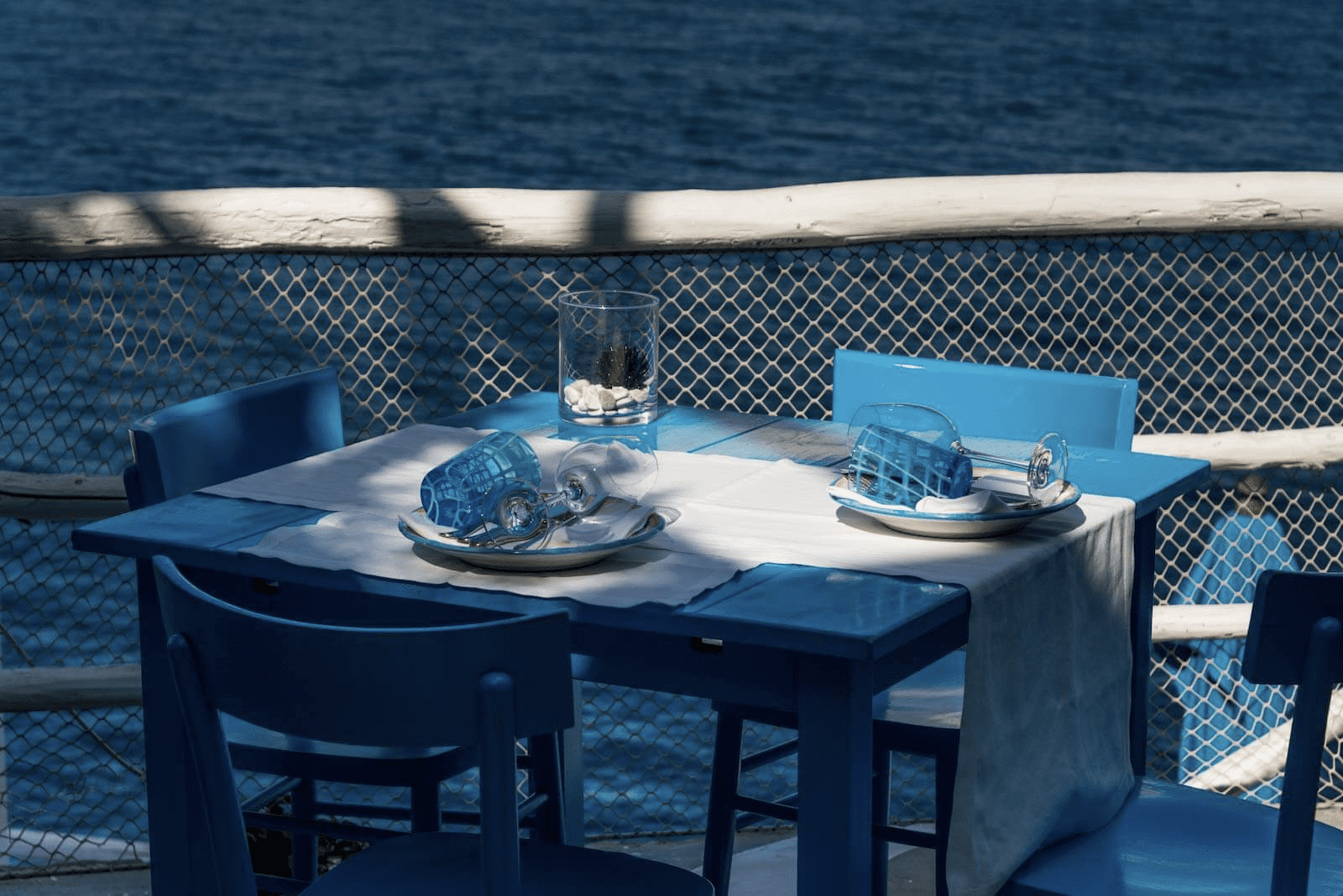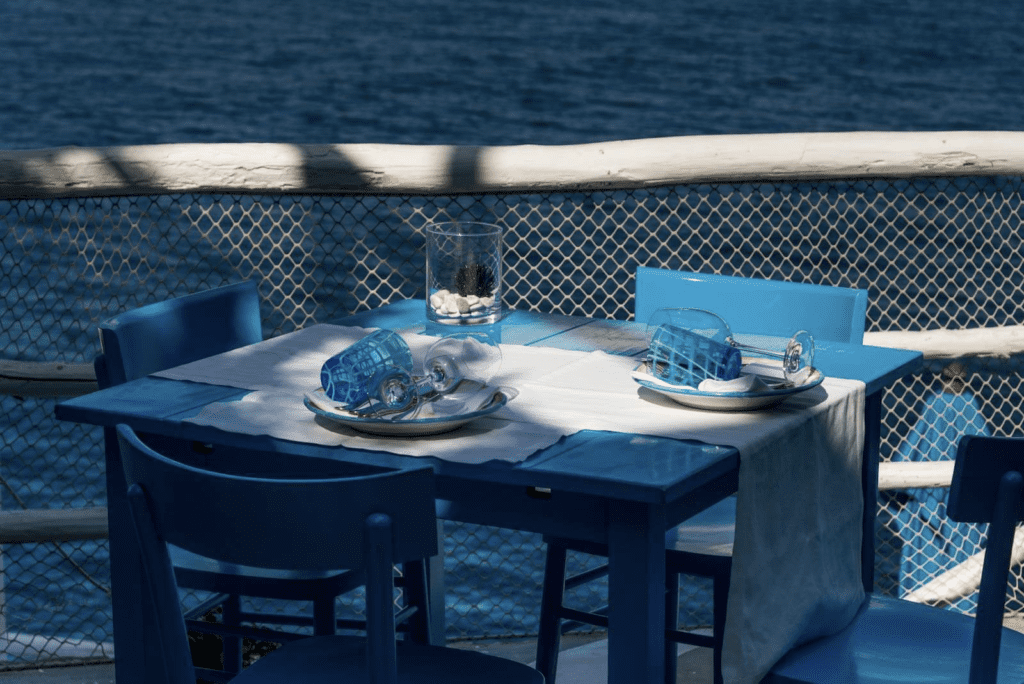 11 Best Restaurants with a View
Which restaurants do we recommend for some scenic fine dining in the City of Sails? Take a look at the incredible options below:
1. The Sugar Club
Located at the top of the top of Auckland's legendary Sky Tower, The Sugar Club is the ultimate scenic eating. Enjoy a meal while looking out over the expansive beauty of Central Auckland. The Award Winning restaurant features both a dining room and a bar, giving you the variety you need for the eating experience you deserve.
From the top of the great Sky Tower, you'll be able to see both the city proper and the beautiful waters of Hauraki Gulf. Simply put, this is the place to be if you're looking for the most thrilling (and stunning) culinary adventure in Auckland, New Zealnd. Find out why this is both a local and international favourite!
2. Sails
One of the best restaurants in Westhaven, Sails offers incredible waterfront views and a spectacular seafood menu for an eating experience you won't forget. The waters here light up at night for a stunning view that perfectly complements the one-of-a-kind wine selection offered by the restaurant. Romantic and classy, Sails is the go-to place for both established businesspeople and starry-eyed newlyweds.
Just what makes the views here so perfect? It starts with the panorama of the beautiful blue ocean, a seascape broken by luxurious yachts that float nearby. You won't find anywhere classier than this time-tested establishment right there by the Auckland waves.
Read next: Best Authentic Spanish Restaurants in Auckland
3. Euro
Nestled on the heart of Princes Wharf, Euro offers some of the best seafood anywhere in New Zealand. The restaurant is decked out with a new-age interior that makes it one of the most modern around. Located right by the famous Waitamata Harbour, Euro offers stellar lunch and dinner dishes that can be enjoyed in the warmth washing in from the Pacific Ocean.
Famous for both its beauty and its large array of seafood dishes, Euro is headed by renowned chef Gareth Stewart. Make sure to stop by to enjoy some quality eating while you're in the city.
Read next: Best Restaurants on the Viaduct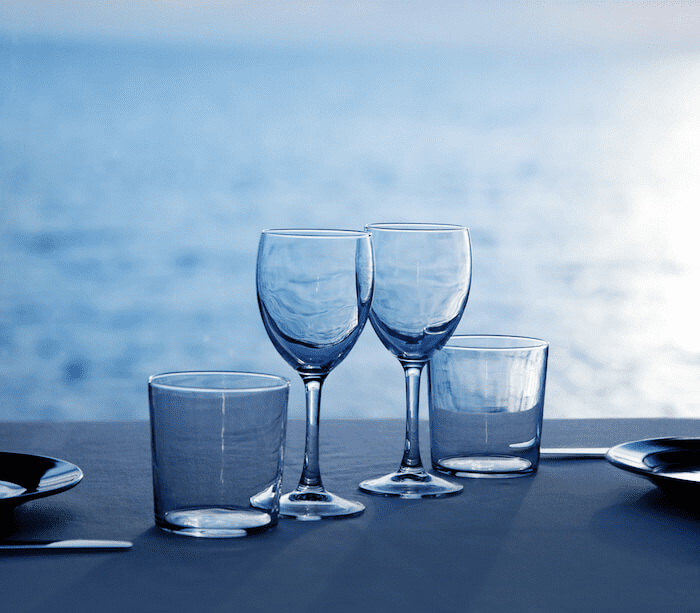 4. Akarana Eatery
Stay by the waterfront to enjoy a delicious seafood menu on the beautiful Auckland shore. The food here is rich in flavor and diversity, with both year-long and seasonal dishes available. Akarana Eatery offers local seafood meals such as market fish, mussel fritters, and blue moki sliders.
With a little of everything, Akarana Eatery should be near the head of your list for great Auckland seafood with a view. Make sure to get out and see this location for yourself so you can enjoy good fish dinner dishes and delight in the out-of-this-world waterfront scenery. The best of both worlds, Akarana Eatery should be a go-to place for great food and spectacular views.
Related reading: Best Restaurants in Auckland
5. Harbourside
Nestled in the heart of the city in central Auckland, Harbourside is a waterfront eatery you must try at least once. With a bar and restaurant, grill, and outside dining options that are sure to take your seafood eating experience to the next level, Harbourside lives up to its namesake and delivers some of the best meals anywhere in New Zealand. Taste the sea at this scenic restaurant and eat classic Auckland dishes prepared just right.
You'll be impressed by the array of menu options offered at Harbourside, which is located in the timeless Ferry Building. Eat anything from fresh raw oysters to delicious meats that will have you raving about the place to your friends.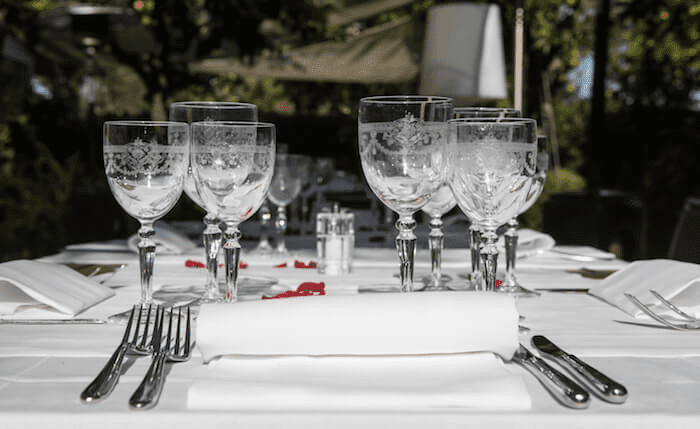 6. Ostro
Elegant yet down-to-earth, Ostro is one of the most unique eateries anywhere in Auckland. The restaurant offers a wide variety of seafood-inspired lunch and dinner meals and wine that make it the perfect place to unwind after a long day at work. If you wish to eat in a scenic environment that will make you feel ritzy and delight you with an explosion of ocean flavors from its menu, you can't go wrong with Ostro.
Just what can you expect to eat at this classic New Zealand restaurant? How does off-the-boat seafood sound to you? Enjoy beautiful views of the great Waitamata Harbour while dining on some of the best food in town. The restaurant is headed by one of the most respected chefs in New Zealand in Josh Emett, so you're sure to get a great plate of fresh food every time you come.
Related reading: Best places to eat in Takapuna
7. Grangers
There's something special about this one. Equal parts classy and down-home, Grangers is a waterfront pub and eatery that offers views almost too good to be true. Chow down on great alfresco by the moving waters of Half Moon Bay and make sure to partake in the eatery's fine wine while doing so. You and your friends will have a blast eating the restaurant's legendary seafood platter while looking out over the spectacular blue waters of the Pacific Ocean.
Here's what we recommend on the menu: Grangers offers a delicious plate of fish and chips (one of the best anywhere in New Zealand!), steam mussels, fried fish, and even chowder for those cooler nights. Sit at the outdoor tables and take in both the smells and the tastes of the ocean—truly an epic experience for those who are looking for the ultimate scenic outdoor dining spot!
8. Orbit 360 Dining
Located just below the Sugar club in Sky Tower, Orbit 360 Dining is a popular, must-go spot if you're looking for a good-tasting, scenic place to eat. The restaurant offers a kiwi-inspired menu that's made from local produce. Eat from the seasonal menu and be sure to get there early—you don't want to miss out on your chance to secure a window seat.
Importantly, Orbit 360 Dining is the only restaurant in New Zealand that offers rotating 360-degree views, putting it in an exclusive class of its own. Look out over the gorgeous Hauraki Gulf and see all the spectacular views of the city while you're eating on some of the best dinner food Auckland has to offer.
Related reading: Best places to eat on Waiheke Island
9. The Lula Inn
There's a reason why The Lula Inn is considered one of the best and most popular waterfront eateries in Auckland. Overlooking the harbour, this legendary restaurant offers breathtaking views of the water off Princes Wharf. Along with a great menu of seafood and other treats, the restaurant offers one of the best drink menus in Auckland, as well as an exciting range of popular songs that will take any meal to the next level.
Want us to make things even better? The cocktails served at this place are pretty epic, with an exotic blend of alcohols that will certainly have you going back for more. With craft beers, wine, and a range of other options, including desserts, The Lula Inn should be near the top of your list when it comes to scenic waterfront dining in Auckland, New Zealand.
10. Oyster and Chop
A popular location situated in the Auckland Viaduct, Oyster and Chop more than delivers on its namesake. Look out over the beautiful blue waters of New Zealand's most populous city and eat your heart out on some of the best oysters around. Of course, the restaurant offers an extensive seafood menu that you will want to taste for yourself.
While many of the ingredients at this popular restaurant are local, the cuisine ranges from New Zealand favorites to food with a more European flair. Even if you're not in the mood for seafood, you will more than love the restaurant's selection of steaks, which are cooked to perfection and offered with some of the best alcohol in town.
11. Parasol and Swing
Located in Viaduct, Parasol and Swing is the go-to place for a bit of alcoholic fun and food on the Auckland waterfront. If you want all the flavors of the New Zealand sea with some of the best alcohol in town, make sure to come to this one-stop location situated by the gorgeous waters surrounding Auckland.
Here's what we love: Parasol and Swing is home to a great open-air veranda that overlooks the ground and the water below. From there, you'll be able to see stunning views of Auckland Harbour and even the Viaduct Strip—all while sipping one of the restaurant's famous cocktails. Enjoy the decadent food and drink options at this popular Auckland spot as you view some of the most beautiful sights anywhere in New Zealand!
Read next: Romantic Restaurants Auckland
The Bottom Line
It's time to dine at a new level. If you're looking to eat well in Auckland, New Zealand, make sure to try out these restaurants. With incredible views of the city proper and the surrounding waters, the eateries in this guide offer a one-of-a-kind experience that you can't get anywhere else!
Not sure where to go first? Try out a number of restaurants in this guide to truly feel the magic of Auckland, New Zealand.