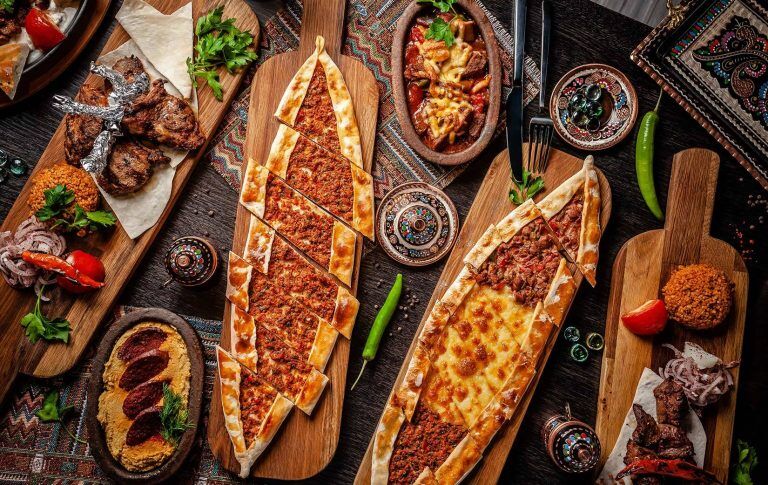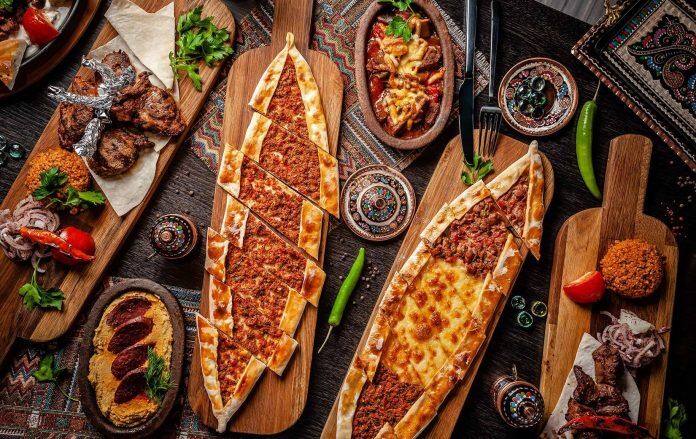 A bustling metropolis with nearly two million people, Auckland has some of the best and most varied food in the Pacific region. In fact, it's not hard at all to find a good meal in the city—the hard part is deciding where to go. Auckland boasts a number of incredible restaurants and eateries that are esteemed by both natives and tourists alike.
Looking to plan your trip to this one-of-a-kind city? In this guide, we'll tell you some of our favorite spots (from bistros to upscale dining) so that you can experience the best of Auckland on your vacation.
Let's dive right in!
1. Euro Bar & Restaurant
This local eatery has everything you're looking for in your next Auckland visit. Euro Bar & Restaurant is headed by the eminent chef Gareth Stewart, a British chef bringing the best of UK flavor to the waterfronts of New Zealand. Euro Bar & Restaurant offers a sophisticated atmosphere.
2. 1947 Eatery
Famed for its authentic Indian cuisine, the 1947 Eatery is nestled among the high-rises on Federal Street, making it hard to notice upon first glance. This truly local establishment consistently ranks as one of the top spots in Auckland for both natives and tourists alike. Menu items such as fried chicken lollipops and tandoor-grilled meats are fan favorites. Personally, we love the cocktails here (be sure to try "Lady in Pink") and the incredible chic ambiance that balances casual dining with a more upscale flair.
Don't leave without trying the bang-bang butter chicken, one of the restaurant's signature curry dishes that will leave you craving for more!
Next up: Finest House Painters in Auckland
3. The Groove
Want to dine upscale? There's no better place to do so than The Grove. This high-class restaurant boasts elegant contemporary cuisine from the region infused with a delectable French flair. We recommend dressing up—the atmosphere here is pretty sophisticated.
The prices at The Grove aren't cheap, but no penny is wasted on a meal at this fine establishment. The Grove offers an array of vegetarian options for the non-meat-eaters out there. Be sure to try the tuna tartare while you're there!
4. Masu by Nic Watt
Auckland's best location for casual Japanese dining, Masu by Nic Watt combines the elegance of professional cuisine with the ambiance of a day-to-day restaurant. The restaurant's robata (or fireside) specialties and great drink options make this one of our personal favorites. Masu by Nic Watt offers a world-class sushi bar, along with a smorgasbord of entrees like ika no kara age (fried squid with green chili and lime) and buta kimchi gyoza (pork and kimchi gyoza with soy vinegar and pickled cucumber).
But don't stop there! We recommend trying out some of the restaurant's authentic Japanese desserts. We're sure you'll love choko no pudyingu (cedar-roasted chocolate and hazelnut pudding with umeshu ice cream) as much as we do!
Read next: Best Kid Friendly Cafes in Auckland
5. Cassia
Located in Fort Lane, Cassia offers a wonderful blend of the modern and the traditional with contemporary Indian cuisine guaranteed to charm your tastebuds. Cassia was founded by Chef Sid Sahrawat and his wife Chand Sahrawat. The restaurant uses fresh New Zealand ingredients to bring alive classic Indian dishes with world-renowned flavor.
Priced in the mid-range, Cassia boasts a wide array of menu options. We recommend trying the restaurant's signature lamb kebab. Vegetarian? Try the smoked mushrooms with green chili cream and truffle oil.
6. Blue Breeze Inn
Blue Breeze Inn is one of Auckland's best restaurants that offers patrons a taste of modern Chinese food you simply can't get anywhere else in Auckland. Started by Che Barrington, renowned chef celebrated for his groundbreaking modern Thai restaurant MooChowChow, Blue Breeze Inn boasts an incredible array of traditional, high-class Chinese cuisine.
The best part? These delectable dishes are offered to patrons at low prices. Even those on a budget can enjoy fine dining at this one-of-a-kind establishment. For the penny pinchers out there, we recommend trying the smacked cucumbers in garlic sauce. If you're looking for a more high-dollar option, however, you can't go wrong with the Chinese Roasted Duck.
7. Apero
Hailing from France, Apero's founders and chefs bring a unique array of French cuisine to the Auckland area. The food here is reasonably-priced and rich in diversity—and that's just the beginning of the praise we have for Apero. The restaurant, which maintains an honest, health-centric atmosphere, also offers some of the best wine in town. You can bet any visit to Apero will guarantee a good time.
So where should you start? We recommend trying the roasted savoy cabbage, a savory meal that comes with parmesan and walnuts. Make sure to top it off with some of the fine wine from the Apero cellar.
8. Vivace
In the mood for something fancy? You can't go wrong with Vivace. A time-honored establishment that has treated New Zealanders and tourists alike for over three decades, Vivace uses the freshest Mediterranean ingredients to craft meals that are unique and savory. What's more, the restaurant offers fresh wines that are sure to elevate any dining experience.
Can't decide what to eat from this award-winning restaurant? We love the spiced lamb and goat cheese empanadas ourselves.
9. The Sugar Club
Located in the famous Sky Tower, The Sugar Club offers a unique dining experience. Food here is served artistically and elegantly, with a classy atmosphere. The highest restaurant in Auckland, The Sugar Club is also the winner of the 2020 TripAdvisor Travelers' Choice Award.
In addition to the food (we recommend the incredible duck breast), the restaurant offers guests a fantastic view of Auckland from fifty-three stories in the air. Don't miss out on this one-of-a-kind experience while you're in the city!
10. Prego
Since 1986, Prego has offered the people of New Zealand some of the best Italian food in the region. If you're in the mood for something authentic, make sure to stop by this establishment, which offers a bistro-style interior, bar, and courtyard for its patrons.
In addition to delicious Italian entrees, the restaurant also offers an array of pizza options that are perfect for families, as well as desserts and wines that are sure to make anyone happy. Vegan? No problem! Prego even offers an entire vegan menu for clients who follow the lifestyle.
The Bottom Line
Looking for somewhere good to eat on your next trip to Auckland? We've got you covered! From modern Chinese to Indian favorites, we go over an incredible range of culinary treasures located within the Auckland city limits. With the options on this list, you'll be able to eat at a wide array of savory restaurants. Make sure to use this as your go-to reference for your upcoming outing!