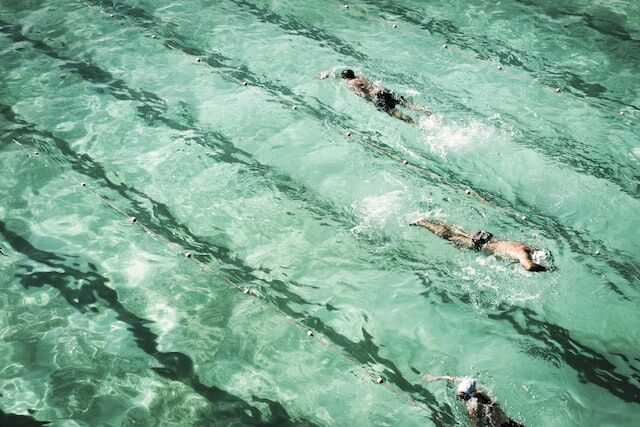 Parnell baths, which were constructed for swimming, became more mainstream and soon one of the best places for a family visit. Millions of people have enjoyed Parnell baths in the last 100 years, and you could join in on the fun. The historic Parnell Baths have a 600 meters salt water lane pool, the largest of its kind in New Zealand. Therefore, Parnell baths are suitable for competitive and leisure swimmers and the perfect family summer activity. If you're looking to have some holiday fun or visit with friends, below are some things you should know before visiting Parnell Baths.
History
Parnell Baths started as an idea in 1912. However, the swimming pool construction started in 1913 at the site in Judges Bay. The bath opened on Saturday, March 17th, 1914, at 3 pm.
Parnell Baths was among the new buildings established in the early 1900s, thought suitable for a sophisticated city. The iconic Parnell Baths witnessed various improvements from 1920 – 1940, and the most significant change occurred in 1950. Some include lighting, seating, diving boards, clocks, slides, first phones, and first aid kits from the 1920s.
In 1928, the administrators used chlorine as the first water treatment. Also, in 1950, Parnell Baths saw the biggest changes through transformation into the heated lido pool we know today. As you probably would have seen from photos, Parnell Baths had large hydro slides in 1982, which were removed in 1986.
The second wave of upgrades in Parnell Baths happened in 2002. It focused on restoring the heritage of the building with colour and refurbishments. In 2013, a footbridge connecting Tamaki Drive to Point Resolution was constructed, and Auckland Council introduced free swimming for under 16s.
Parnell Pools
The Parnell Baths pools are suitable for competitive and leisure swimmers alike. Besides swimming, there are tons of activities for everyone. For example, an interactive AQUA playground is where kids can ride and slide into the pool below. There are also two spas for relaxation. More importantly, New Zealand's largest saltwater pool is in Parnell Baths.
Parnell Baths pool is 60 meters long; hence, it is suitable for most swimmers. Try the LIDO pool if you want something less competitive for the whole family.
You can visit Parnell baths without a tube by renting one at the reception. AQUA run is available at the interactive AQUA playground every Saturday and Sunday throughout the season and every day of the summer school holidays. Parnell Baths has two spas, one for adults and the other for families. The adult spa is perfect for 17 years and older, while the family spa pool is suitable for everyone.
Swim School
Visitors can join the Parnell Baths SwimMagic program, which encourages swimming and continual progression in a safe and fun environment. The revolutionary swim school program and toddlers pool are suitable for kids that want to learn to swim in the shortest period. Apart from pre-school and school-age swimming programs, you can enrol in adult and private swimming lessons. Contact them today to learn about the 15 different progressive levels and explore their national network.
Other facilities
Swimwear & Accessories shop
The Accessories shop is located in the foyer of Parnell Baths. It is the perfect place to shop for swimwear and other accessories from major, quality brands. They also store various chlorine-resistant togs for all ages, shapes, and sizes and offer personalized services to help customers choose the best items.
Parnell baths Café
You can enjoy freshly-made food and barista coffee in the café. Parnell Baths cafes offer catering services, and since the café is externally operated, they allow BBQ bookings.
Prices
Casual visits
Adult: $6.90
Child (16 years old and under): free
Senior citizen/student: $5.20
Spectator: $1.20
Tube hire: $3 per hour
Aqua run access: $4 per session
Aqua jogging belt: $4 per hour
Membership/concession
10 trip: Adult ($62.10) and senior/student ($46.80)
1 month: Adult ($110) and senior/student ($85)
3 month: Adult ($247) and senior/student ($204)
Season: Adult ($372) and senior/student ($306)
Contact information and opening hours
📍 25 Judges Bay Road, Parnell, Auckland 1052, New Zealand
🌐 https://www.clmnz.co.nz/parnell-baths/
☎ +64 9 373 3561
Rules and regulations
Parnell Baths, like most community facilities in Auckland, have rules to ensure safe usage. For example, no alcohol is allowed on the premises. Children 10 years and under must be actively supervised by a caregiver 17 years or older, and children under 4 years are not allowed to go into pools alone. Check their rules and regulations page for more information.
Bookings
Parnell Baths is open to public booking and hiring. Contact them to inquire about events, umbrella hire, function room, holiday program bookings, school bookings, and BBQ bookings.
Conclusion
Grab your friends and families and enjoy the perfect family summer activity at the toddler pool, salt water pool, heated lido pool, or family spa pool.