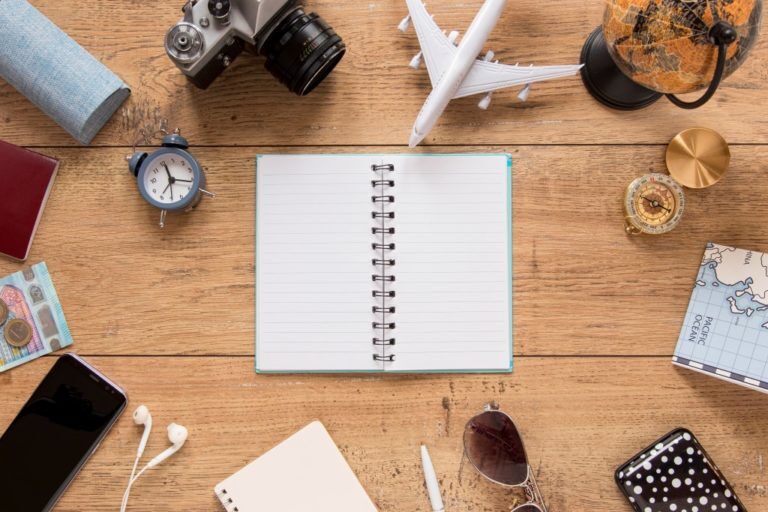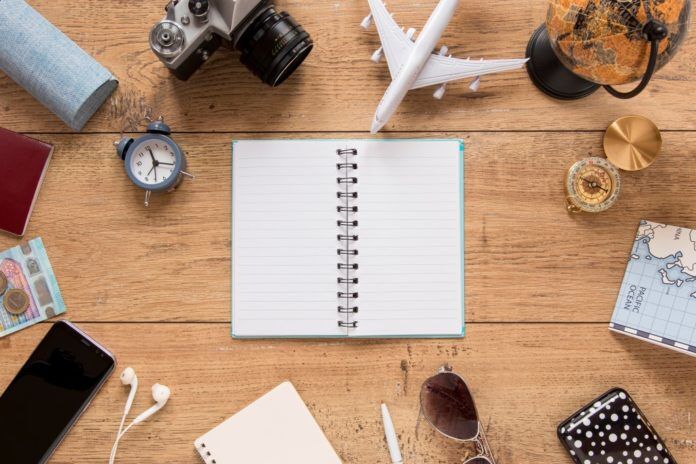 If you're ready to explore all the epic places in the world. Before you even start planning your travelling adventure, you will have probably spent a lot of time saving a good amount of money ready for you to wander and explore some incredible places across the globe.
You have probably asked yourself countless times "How will I survive travelling with my amount of savings?" or "How will I control my money whilst travelling long term?"
With access to the internet almost everywhere, it has become incredibly easier for travellers to earn money while exploring the world. There are so many different options to make money while travelling, allowing you to stay on the road longer from a digital nomad to teaching a skill.
Check out our 10 options to make money while travelling below.
---
1. Freelance online
If you have spare time and access to the internet whilst travelling, then you can use your skills to make money by freelancing online. There are lots of fields and industries where freelance work is in demand such as graphic design, writing, photography and videography, fashion, marketing and much more.
There are lots of benefits of doing freelance work online, it's quick and easy to get started, you can choose the work that you want to do when you want to do it and you can set your own rates. Doing this will improve your skills and help you have a better understanding of the country you are travelling to.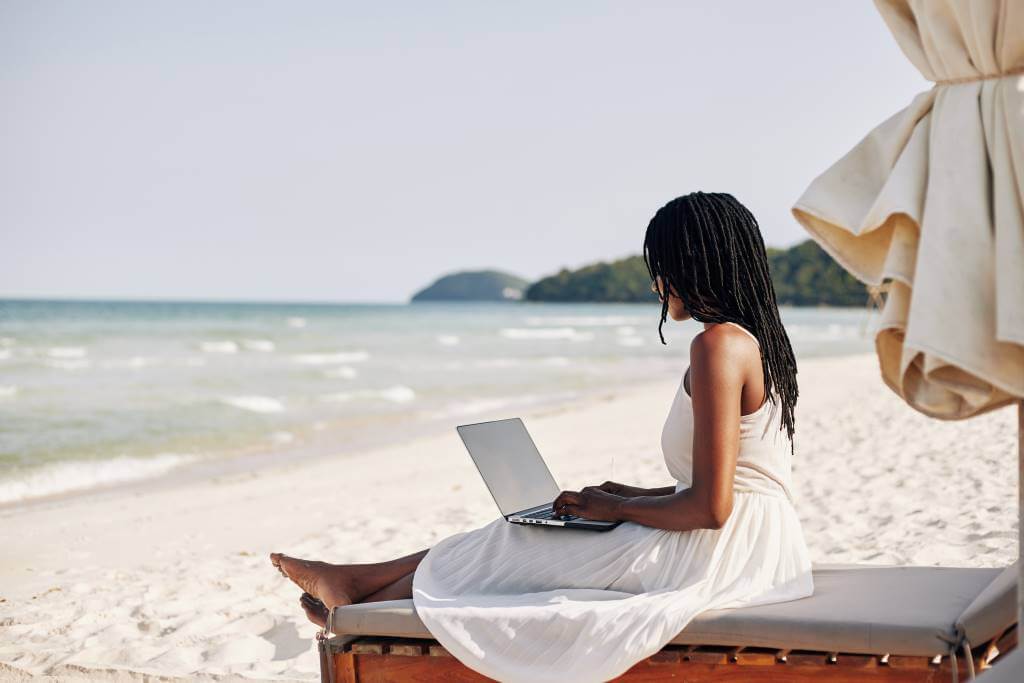 2. Teach English
The demand for English tuition across the globe is huge. If you're fluent in English, teaching English is a great way to earn some money while travelling. There are a lot of non-English speaking countries, especially in Asia and the Middle East that are willing to pay a lot for teachers.
If you're a native speaker, you're lucky because individuals and schools prefer to employ teachers whose native language is English.
Teaching is one of the best ways to make money while travelling the world. While most countries do require you to have a three-year degree. There are other options that you can consider such as:
TEFL is a great way to get started for beginners , the course is equipped with the basic skills for getting started as an English teacher. You study with online modules, marked assessments and classroom courses. Universities and libraries can also be good places to visit to ask about language tuition jobs.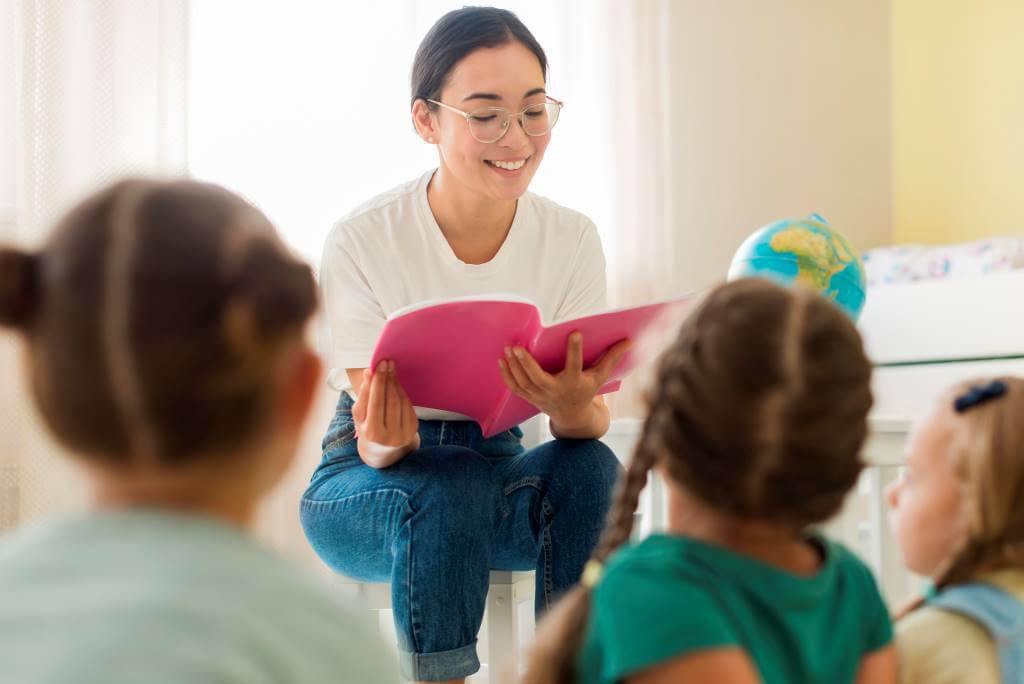 3. Seasonal work
There are lots of different seasonal work options to make some money whilst you're travelling such as: fruit picking, working at summer camps, being a ski instructor during winter or a dive instructor, selling products at Christmas markets. Just make sure that you get to your destination before the season starts to secure yourself a job.
4. Get a job at a hostel
There are plenty of hostels around the world that hire travellers to fill positions on a short-term basis. You often won't get a salary, but you will get free meals and a bed which is a good way to save your money for a few weeks before you head onto your next destination. You could also offer services to earn some money such as organising events such as scuba diving, teaching yoga or dance, cooking meals or even giving massages.
5. Become a Bartender
Bars often have a high turnover of staff, you can pretty much guarantee that they are always in need of bartenders and you'll find plenty of bars that will even pay cash in hand to travellers looking to make money while travelling.
Becoming a bartender is a great way to make good money while you travel, you'll also receive good tips for your professional approach behind the bar and learn useful hospitality skills along the way.
You'll also get to know the locals and learn where to try the local cuisine, thus avoiding tourist traps where they charge you an arm and a leg for a pint of beer. To make the job hunt quicker, ask at bars associated with hostels.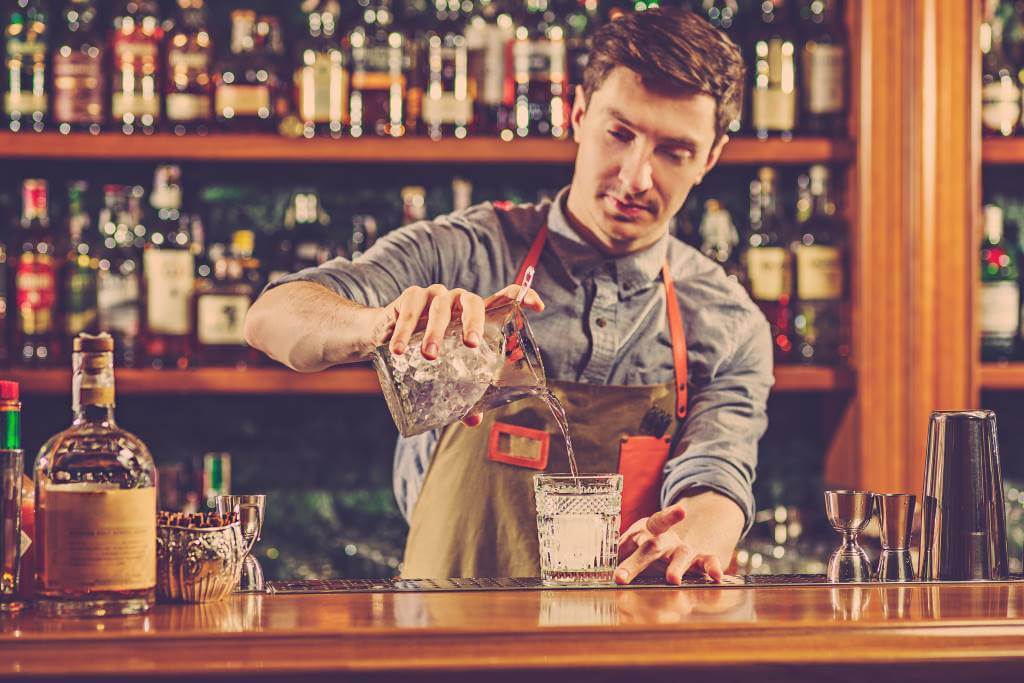 6. Work at a local cafe or restaurant
Working in cafés and restaurants is a great option when looking at how to make money while traveling the world. With a fun and fast-paced environment, always moving and on your feet, and also keeping physically and mentally active. Working in a cafe or restaurant also gives you the chance to meet new people and learn the basics of the hospitality industry as well.
7. Become an influencer
The world of social media and influencer marketing is a huge industry and one that is constantly growing by the day. Instagram is swamped with "influencers" trying to grow their reach on the platform. A lot of people are going to say no when you first start reaching out, but don't always let that put you off becoming an influencer. If you are well traveled and experienced enough in the social world to build a substantial following and a constant flow of content, there are opportunities to turn it into good income.
8. Photography/videography
If you're into photography or videography or even both, what better way to take amazing content whilst travelling around the world. There are thousands of individuals and companies around the globe looking for talented photographers. Videography can bring you in some big bucks if you are creative at marketing yourself and securing clients.
There are also options to sell your photos and video footage on stock websites like Shutterstock. These sites do take a percentage of what you make and you'd have to be selling a lot of images to make a decent amount of money.
9. Dog walking/sitting
Have you got a natural flair with dogs? If you love dogs and are looking for an easy way to make money during your trip. If you are someone who doesn't mind taking a dog out for a walk several times a day, then dog walking and sitting may be perfect for you whilst on your travels and is an easy way to make some money.
If you're an animal lover this could be the best option for you. While it won't bring in the big bucks, you can earn a bit of pocket whilst enjoying something that you love doing.
Research online to see what the options are at your current location.
10. Work on a cruise ship
Working on a cruise ship isn't for everyone. But, if you don't mind floating on a large cruise liner in the ocean for weeks at a time, this is the job for you. Work on a cruise ship is definitely not the easiest travel job, yet, it can be one of the most rewarding jobs.
There are a good amount of pros with working on a cruise ship, you receive free medical insurance, you get paid to travel and you get to work with people from all around the world. And if you're smart with your money, you can save the bulk of your wages because there are no living costs or large bills that need to be paid every month.
There are a few downsides to working on a cruise ship such as there are no such things as days off when working on a cruise ship, you work every day of your entire contract and have hours off between shifts each day. You do have to work long hours whilst working on a cruise ship, crew members work anywhere from 9-11+ hours every day.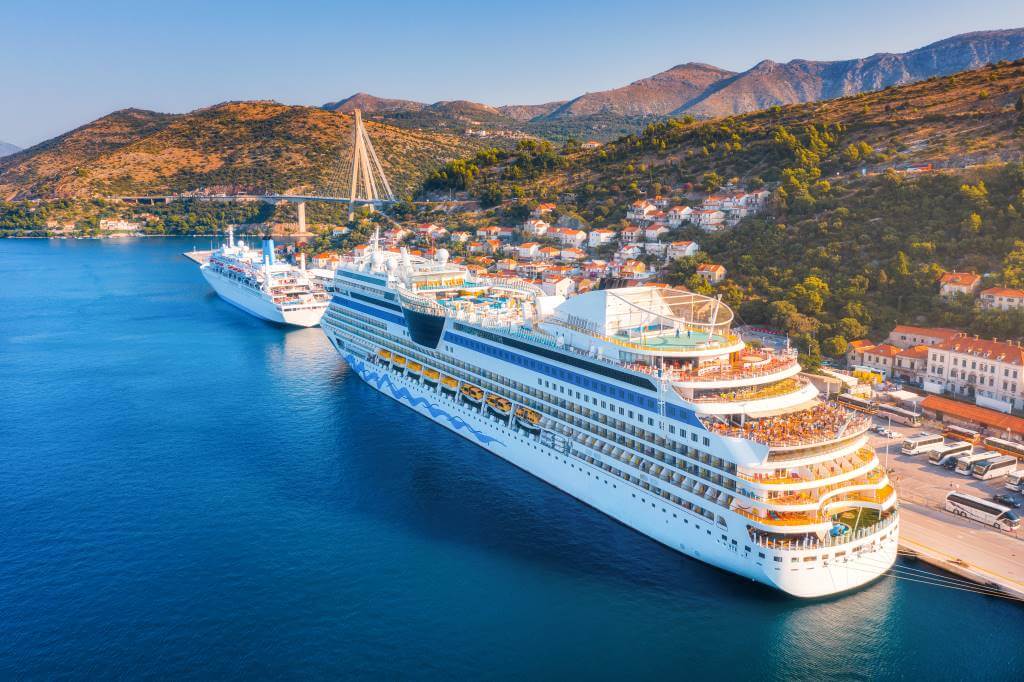 Final Words
I hope that this guide has given you some work inspiration to help you follow your wanderlust dreams and live without barriers.