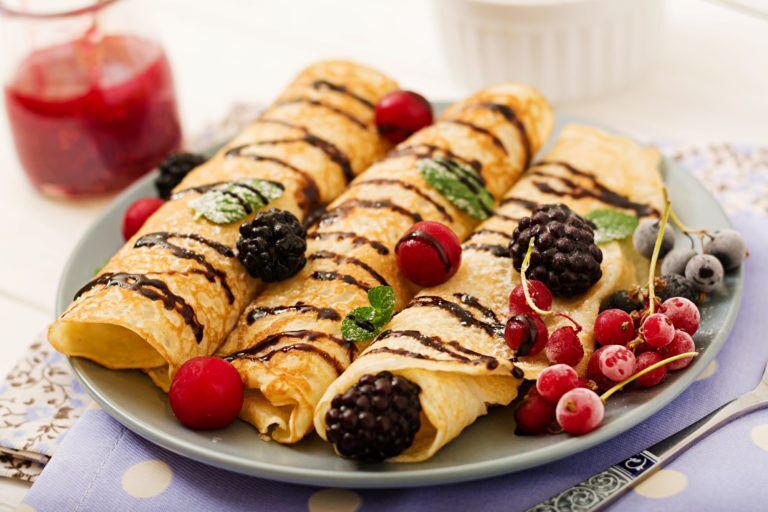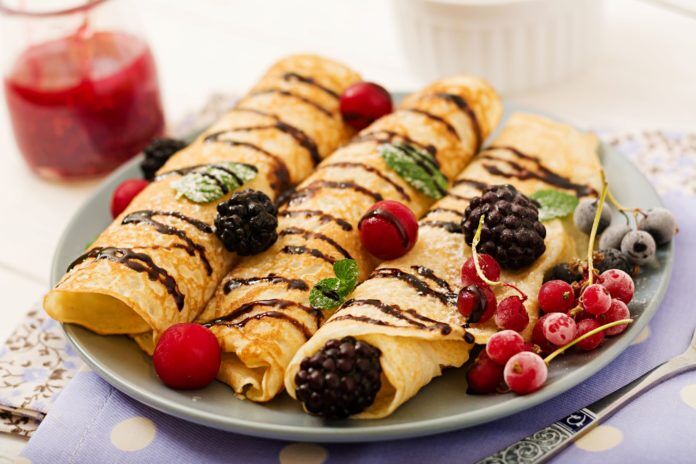 Are you looking for a good spot in the Auckland area where you can enjoy the afternoon and eat some delicious crepes? You'll find some of the country's best crepe eateries in Auckland.
The crêpe originated in Brittany, France, around the 13th century when a housewife accidentally dribbled some thin porridge onto a hot cooktop. Almost immediately, the tasty accident was replicated and improved. No matter if the story is true or not, it led to the delicious crêpe we eat today. No matter if the story is true or not, it led to the delicious crêpe we eat today.
We've found a few of the best choices to see in the city for your liking. Here's a closer look at what you can expect from all these popular places.
---
You Might Also Like:
---
Even though we have some pretty good pancakes here, the crêpe is in another league altogether, and you don't even have to leave the country to experience it. There are plenty of places in Auckland where you can satisfy your crêpe cravings. We took the hassle out of finding the best crêpes in the city. You'll be happy to know that all of these restaurants make classic crêpes. Here's what we're talking about: Nutella, lemon and sugar, jam… Pretty obvious, right? But next time, why not venture into the land of savoury and try the hearty flavour of buckwheat experience, or Spinach – Mushrooms & Sundried tomatoes.
Crepes a Gogo
Your first choice to see is Crepes a Gogo in Ponsonby Central. You'll find thirty different crepes here, including a buckwheat galette with sundried tomatoes. Many of their crepes come with béchamel sauce.
Townmouse
Townmouse in Pukekohe is your next option to see. Townmouse serves delicious crepes in a relaxed diner environment. The crepes include some that feature topped strawberries, bananas, and other fruits. You could also order it with ice cream on the side if you prefer.
Postal Service Café
You'll find the Postal Service Café in the Auckland CBD. The venue offers vegan and gluten-free dining options on its menu. Many of the crepes come with crema cream cheese fillings to add a sweet flavour you'll enjoy trying while you are out here.
Odette's Eatery
Another awesome place for delicious crepes in Auckland is Odette's Eatery in the City Works Depot in the Auckland CBD. The most popular crepe here is its vanilla crepe with lemon custard. You'll find raspberries and assorted nuts and seeds on the side. You can also get a scoop of vanilla ice cream on the side. The cool ice cream and the warm crepe both mix well together, providing a sweet treat that is great for any time of the day.
Geeks on Sainsbury
The people at Geeks on Sainsbury take pride in being a little more experimental when preparing their foods. This diner on Sainsbury Road in the Auckland CBD serves crepes with fun toppings, including various fruits and nuts. You've got many choices to see when looking for something unique and exciting to try.
French Crepes
The La Cigale French Market in Parnell hosts French Crepes, a traditional crepe restaurant that serves crepes that are prepared right in front of the customers. You can watch as the executive chefs at the restaurant prepare foods well and in moments. You'll find many toppings here, although the sweet tones are the most popular ones you'll find here. The Nutella and banana crepe is our favourite, as it provides a good tone different from what you might expect from a crepe restaurant.
L'Assiette
The French atmosphere around L'Assiette makes it one of the more interesting crepe restaurants you'll find in Auckland. This place in the Britomart in Auckland has some exciting crepes, with the Nordique being the most prominent one. The Nordique crepe features salmon and red onion, plus it is topped with capers.
L'Assiette also has a dessert menu with crepes featuring salted caramel and Nutella fillings. The place also serves macarons and some other traditional French desserts. The place offers a high-end approach to dining, providing an interesting experience that you will love.
Torchon French Creperie
You'll find the Torchon French Creperie in Elliot Stables in Auckland. The restaurant serves many sweet crepes, including ones with caramelised apples. You can also order a cheesy crepe with blue cheese, brie, and cheddar. The crepe also comes with sausage and walnuts to add a complete meal. The thorough assortment of foods here will make for something different from what you might expect.
Petit Bocal
Our last recommendation for crepes in Auckland is Petit Bocal, a diner in Sandringham. Petit Bocal serves lemon and sugar crepes, Nutella crepes, and a few other options. The place is a little different from others, as they will place their toppings on the side. They will let you add these things to your crepe as you see fit.
Which is Best?
There are far too many crepe restaurants in Auckland to list here. We recommend you look around and see what crepes each of these places serves. The odds are you will find a quality place that offers some of the best crepes around. These places offer outstanding flavours and tones unlike anything else you will find in the Auckland area.