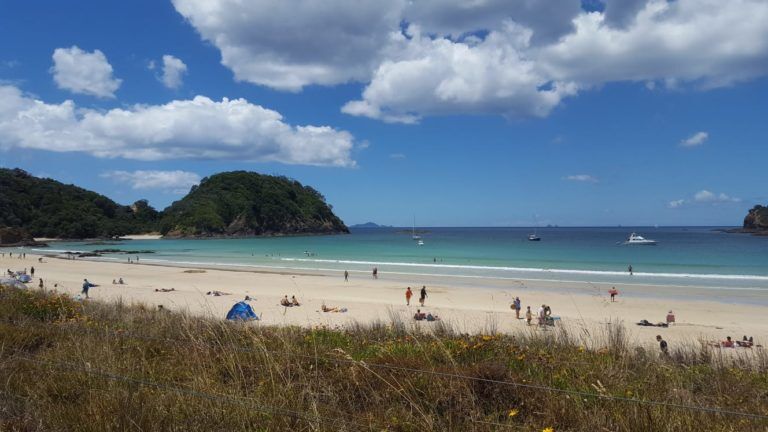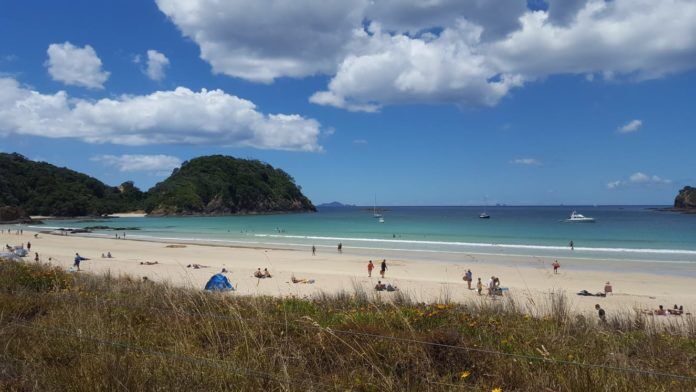 Auckland is based around 2 large harbours and is a major city in the North of New Zealand's North Island, and is New Zealand's most popular city and is a multi-cultural hub of food, music, arts and culture. Auckland spreads out over volcanic hills and around twin harbours, presenting a breathtaking mix of natural wonders and urban adventures.
There are so many fun things to do in Auckland, we have curated 20 Must-do Experiences in Auckland, whether you're after adventure activities, cultural attractions, art galleries, museums, visiting the animals or simply wanting to rest up and relax at a beautiful beach, there is something for everyone to discover in Auckland.
Scroll down, to discover 20 of the best things to do in Auckland.
---
1. Take a Drive Out West
The beauty of Auckland is how vast and diverse the city is—at any given time, you're only half an hour away from a beach, the bush, or fine dining.
Jumping in the car and taking a drive out West is one of the best ways to experience Auckland's diversity. One minute you're in the middle of a metropolitan city with access to all modern civilization has to offer, the next you're out in what feels like wilderness, surrounded by ancient Kauri trees and the earthy smell of nature.
While many parts of the Waitakere ranges out West in Auckland are still closed for hiking, taking a drive along Scenic Drive or Piha Road is still an unmissable experience. Simply head to Titirangi, then plug either Piha Beach or Bethells Beach into Google Maps, and follow the road all the way out.
As an added bonus, there are some fantastic cafes along the way to stop off for a coffee or a caramel slice as well.
2. People Watch on Queens Street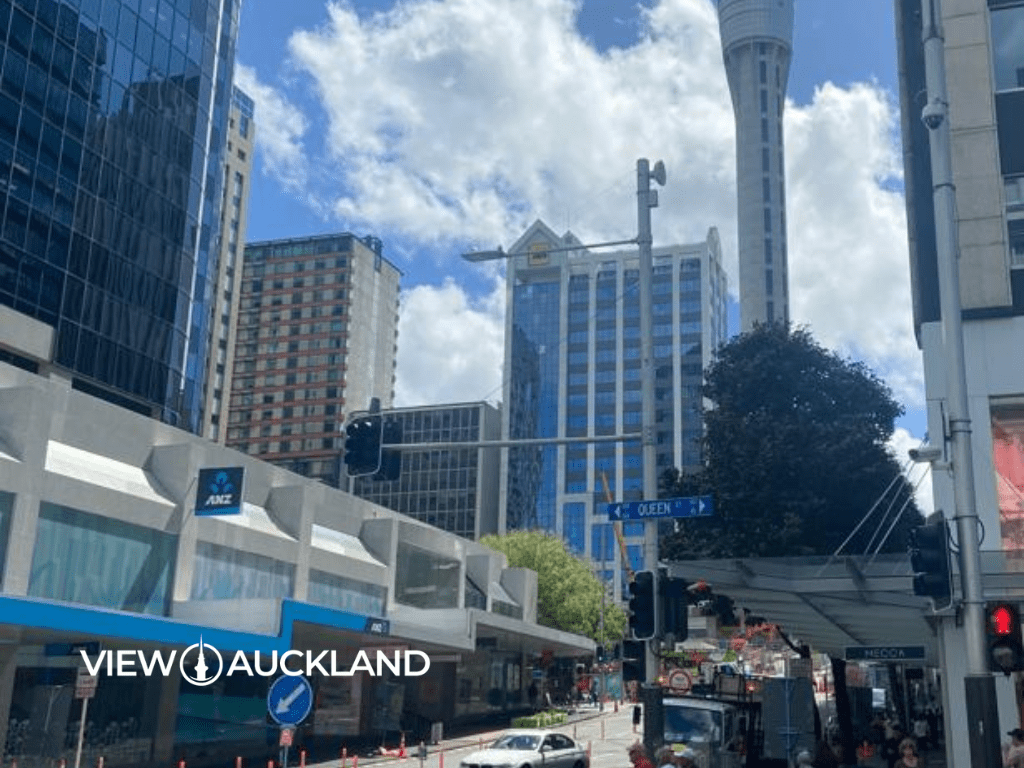 Queen Street is the beating heart of Auckland, and any trip to the city is incomplete without it.
Simply walking the length of the street, or stopping on the side of the path for a craft beer, is a fascinating experience in and of itself. Auckland has recently ranked as the fourth most diverse city in the world with 39% of its population born outside of New Zealand, and almost half identifying with an ethnic minority. Add to this the myriad of tourists and business people frequenting the city's streets, and Auckland truly is a cultural melting pot.
Soaking up all of this diversity from a cosy spot in a Queen Street café can provide hours of entertainment. For those who don't like to sit still, there's plenty of exploring to be done on foot around Queen Street as well—the Auckland Viaduct and Wynyard Quarter are just a short walk away, with lots of quality spots to eat and sights to look at.
For a fun afternoon in Auckland, grab a train to Britomart and people watch until your heart's content.
3. Take It All in From the Sky Tower
While you're in central Auckland, one of the top 10 fun things to do in Auckland is undeniably taking a trip up the country's tallest building, the Sky Tower.
Towering over the Auckland skyline, the Sky Tower reaches 328m into the sky. With Auckland's skyscraper standing at four metres higher than the Eiffel Tower in Paris, the view from its peak is truly breathtaking. Those who are brave can even take a walk along a glass-bottomed floor, staring directly past their feet to the street a third of a kilometre below them.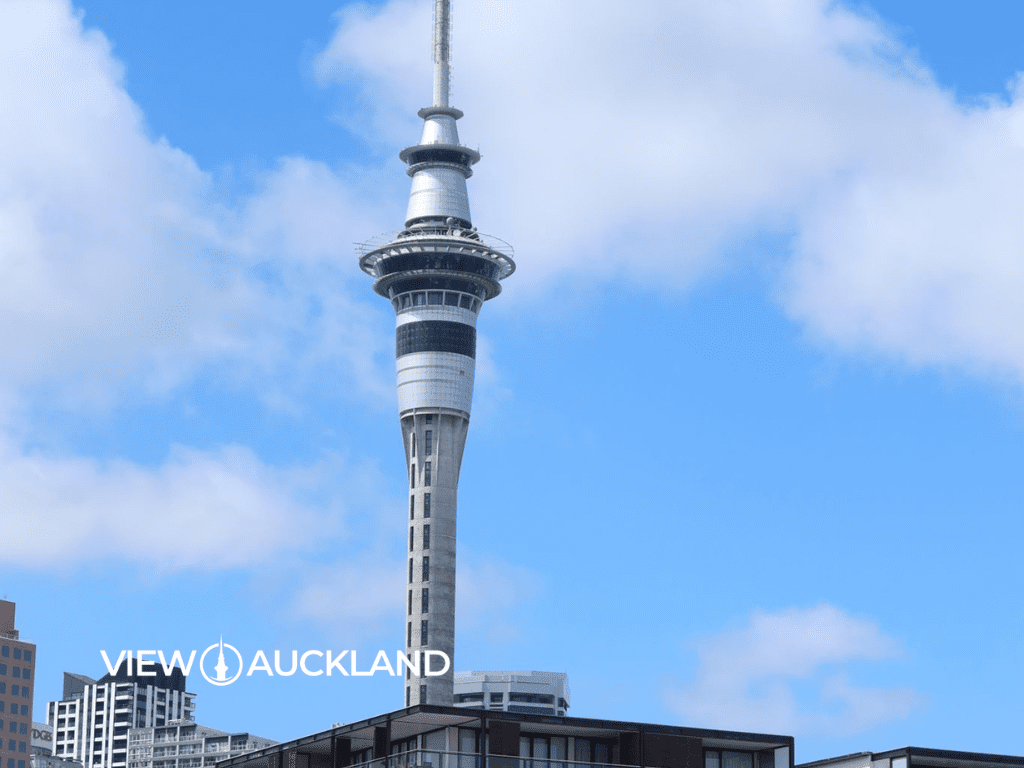 Besides its panoramic, 360 degrees views across all of Auckland, the Sky Tower has plenty to do up it as well. For those with a generous budget, the Orbit 360° Dining restaurant offers fine-dining with a dining room that rotates a full circle every hour. There's also the SkySlide, which provides viewers with a virtual reality experience, rocketing users around Auckland on a thrilling city tour.
The ultra brave can even bungee jump on the SkyJump, which drops participants all the way down to the sidewalk using nothing but a series of wires.
4. Get Pumped at Adrenalin Forest
Speaking of adrenaline rushes, there are none better than at Adrenalin Forest in Auckland.
Created by a retired army officer and opened in Auckland just a few years ago, the Adrenalin Forest offers more than 100 daring challenges as part of a high ropes obstacle course in South Auckland. Located a 40 minute drive from Auckland's CBD, Adrenalin Forest is set in the scenic bush of the Bombay Hills.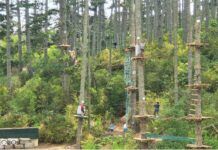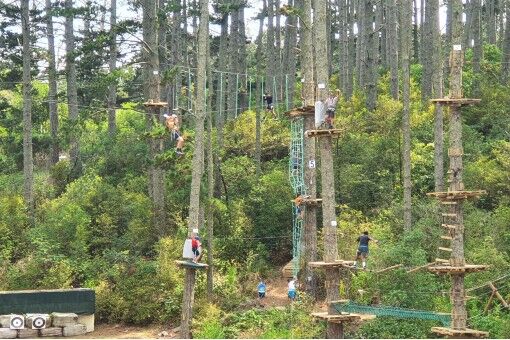 Standing as high as 30 metres in the air, participants are allowed three hours to complete the course, where they can try as many different challenges as they like. With obstacles such as the Tarzan jump, the flying fox, Indiana jump and the wrecking ball, a trip down to Auckland's Adrenalin Forest is definitely worthwhile to get the blood pumping.
Since its inception, the obstacle course has won six awards, making it a must do fun activity in Auckland.
5. Café Hop Down South
While you're down in the South of Auckland, there are a surprising number of excellent cafes to check out and enjoy as well.
For a lavish breakfast spread and incredible sweet bites, try driving a little further south to Urban Soul in Karaka. The award-winning café is one of two in Auckland, with the other a little more centrally located in Manukau. With a sunny outside area, a cosy loft and a sprawling hall inside, Urban Soul has a great ambience and even better food. Grab breakfast here before heading out to explore the rest of South Auckland.
On your way south, don't miss popping into Lucious in Onehunga. This little café may seem nondescript from the sidewalk, but has a unique, quirky interior. Designed inside a repurposed residential home, Lucious has several different rooms to tuck yourself away in for a coffee, including an upstairs dining area with a street view, and a children's playing area that adults can keep an eye on from their table. Make sure not to miss their blueberry pie while you're there.
Auckland has a great café culture, and a whole day could easily be spent popping in and out of some of the city's best spots.
6. Embrace the Greenery of Auckland Domain
For something a little quieter, the Auckland Domain is a sprawling mecca of greenery that every visitor needs to experience.
Not only is it the city's oldest park, but at 75 hectares it is also one of Auckland's largest. With ponds, pristine lawns, sloping hillsides and plenty of gnarled old trees to clamber around on, the Auckland Domain is an excellent spot for a picnic or a walk. It's located just a stone's throw away from the city's CBD, and is easily accessible by foot or bus.
While you're there, check out the Auckland War Memorial Museum which is located onsite, and tells a moving story of New Zealand, their people and place in the Pacific.
7. Hit the Night Markets for a Cultural Experience
With Auckland one of the most culturally diverse cities on the planet, an unmissable fun thing to do is checking out the many night markets that occur across the city.
Happening every night of the week in a different location, Auckland's night markets can be found in different car parks and shopping centres from Henderson to Botany and everywhere in between. Operating for over a decade now, as many as a hundred different stalls regularly feature in Auckland's night markets, all well-regulated by a central body.
Food is a huge attraction at any of the night markets around Auckland, with Tongan, South African, Chinese, Mexican, Thai and dozens of other options available. From succulent honey glazed chicken, to hearty boil up with pork and puha, you'll never leave a night market feeling hungry.
8. Play Until You Drop at Super Park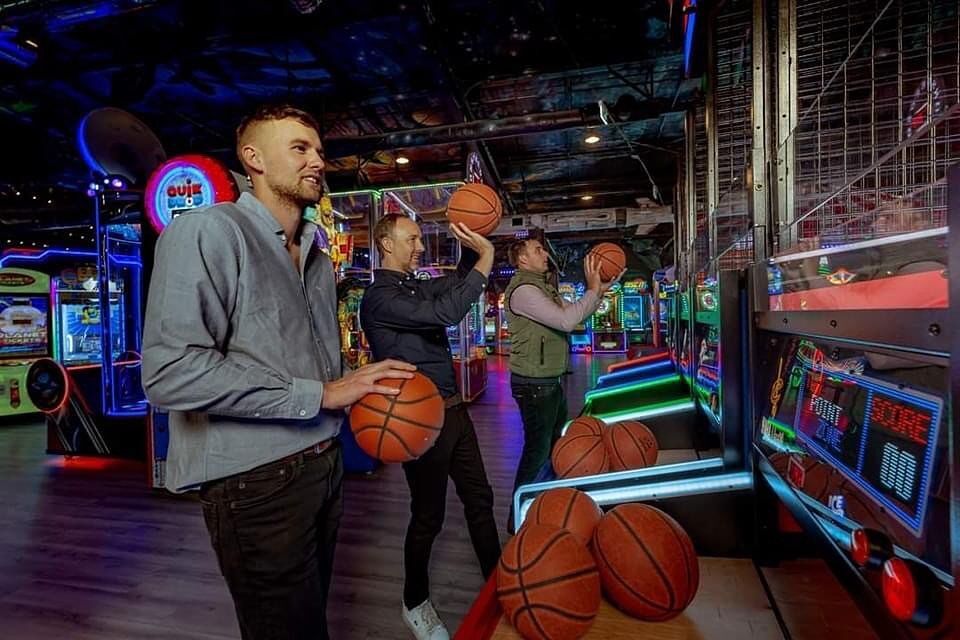 Head to Super Park in either Birkenhead or Sylvia Park, and you'll have a day jam-packed with fun.
This has easily got to be one of the top fun things to do in Auckland, with each location containing dozens of different forms of entertainment under one roof. From ten-pin bowling, to arcade games, mini golf, curling, virtual reality, laser tag and trampolines, Super Park has it all.
Spending an afternoon at Super Park is a great way to test out your competitive side with friends, or simply try a new experience such as virtual cricket or their inflatable obstacle course. For those with kids, there are plenty of different age-appropriate options, as well as a bar and restaurant for patient parents.
9. Climb a Volcano at Mt Eden
With skyscrapers, beaches, forests and rolling hills, Auckland has to be one of the most beautiful cities in the world.
The great thing is, there are plenty of different places to climb up high and view the city from. With 53 different volcanic centres in Auckland, there's no scarcity of volcanoes poking up out of the suburbs. The best of these to climb is Mt Eden, situated right in the heart of the city.
Accessible either by car or by a healthy 15 minute stroll from the nearby Mt Eden village, the summit of Mt Eden offers a complete, 360 degree view of Auckland, as well as a vast, grassy crater that can be peered into.
The beauty of viewing Auckland from Mt Eden as opposed to somewhere like the Sky Tower, is how peaceful the location is. With plenty of surface area up the top, you can easily find an isolated spot to sit and gaze out over the city.
10. Be a Little Fancy at Mission Bay
Auckland has dozens of great beaches, but perhaps the best to visit for an afternoon of fun is Mission Bay.
Located right in the heart of one of the city's most affluent suburbs, Mission Bay has a great boardwalk, park area and access to cafés and shops nearby. All of these make it a fun place to spend the day, whether you're setting up a picnic or grabbing an ice cream and going for a stroll on the beach. With plenty of Auckland's elite on show as well, it's an endlessly fascinating destination.
When the sun's out, Mission Bay is great for swimming too, with white sand and an even drop off making it a family-friendly spot for the kids.
11. Auckland Art Gallery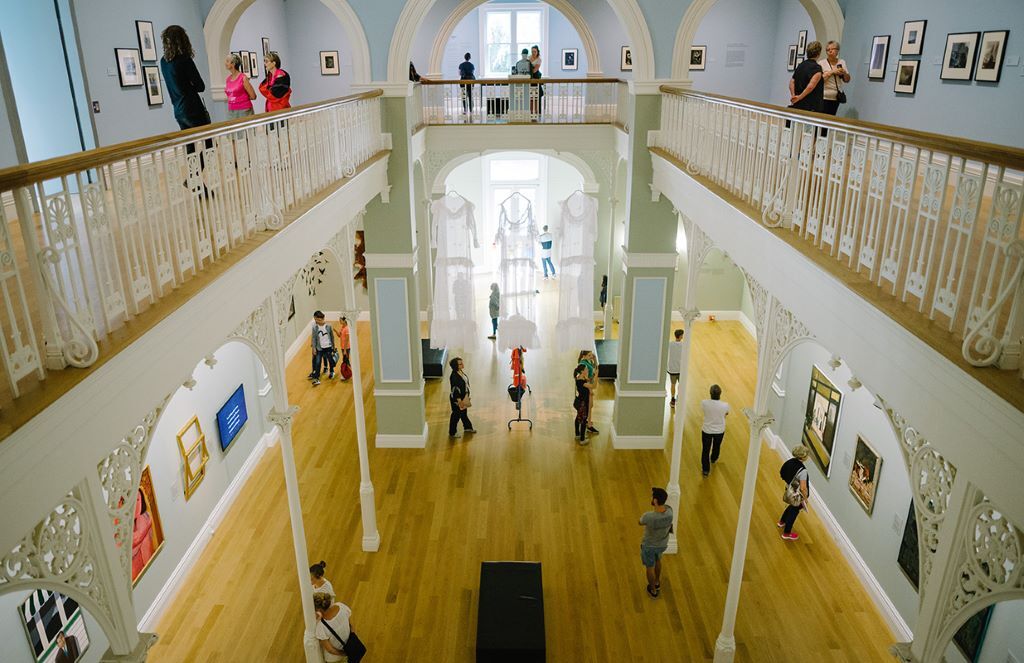 Take a stroll over to Auckland Art Gallery for some culture and inspiration. Located in the heart of this vibrant city, the gallery houses an impressive collection of artworks ranging from traditional Maori carvings to modern day sculptures.
Whether you're an experienced art lover or just looking for some inspiration, there is sure to be something here for everyone. So put on those comfy shoes and come explore all the amazing works Auckland Art Gallery has in store!
12. Auckland Museum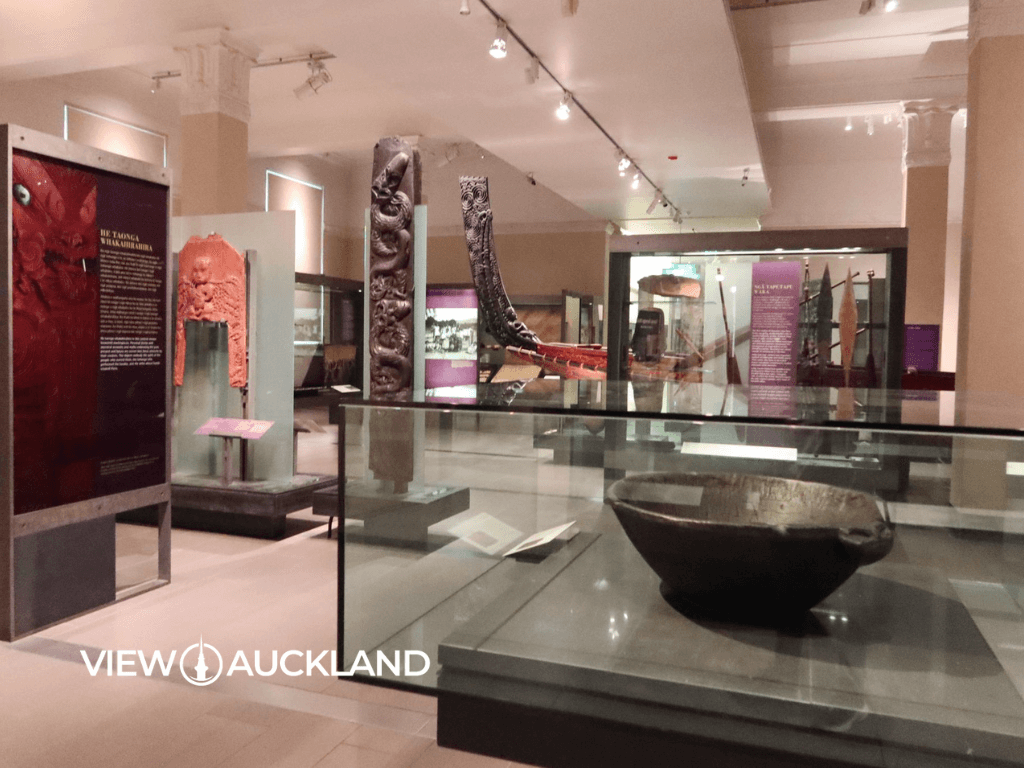 In Auckland, you can explore a wide range of fascinating museums, which are often free to enter. If you are a history enthusiast, Auckland War Museum, Museum of Transport and Technology and New Zealand Maritime Museum are some of the best museums to visit. Definitely one of the best things to do in Auckland this season.
13. Auckland Zoo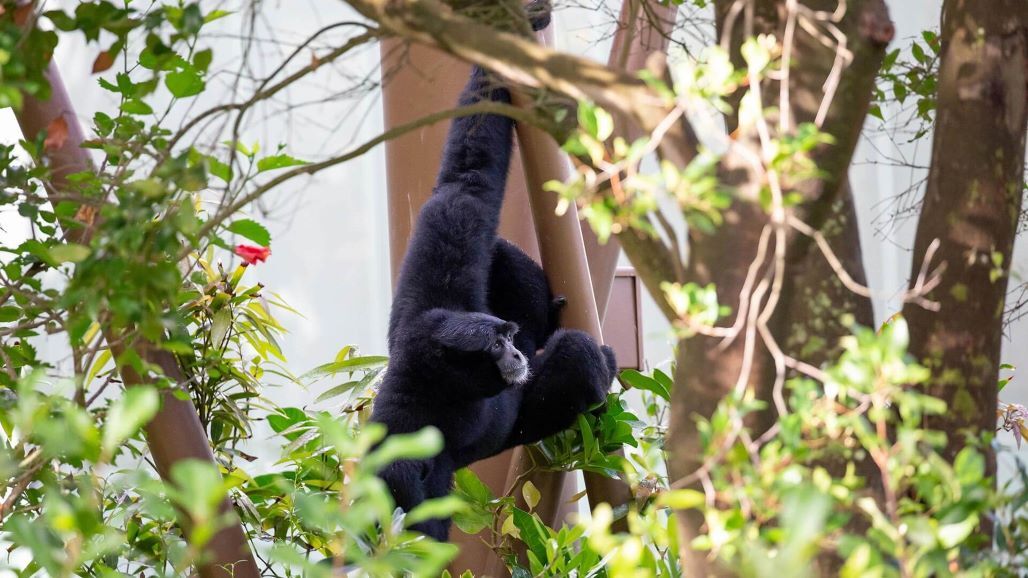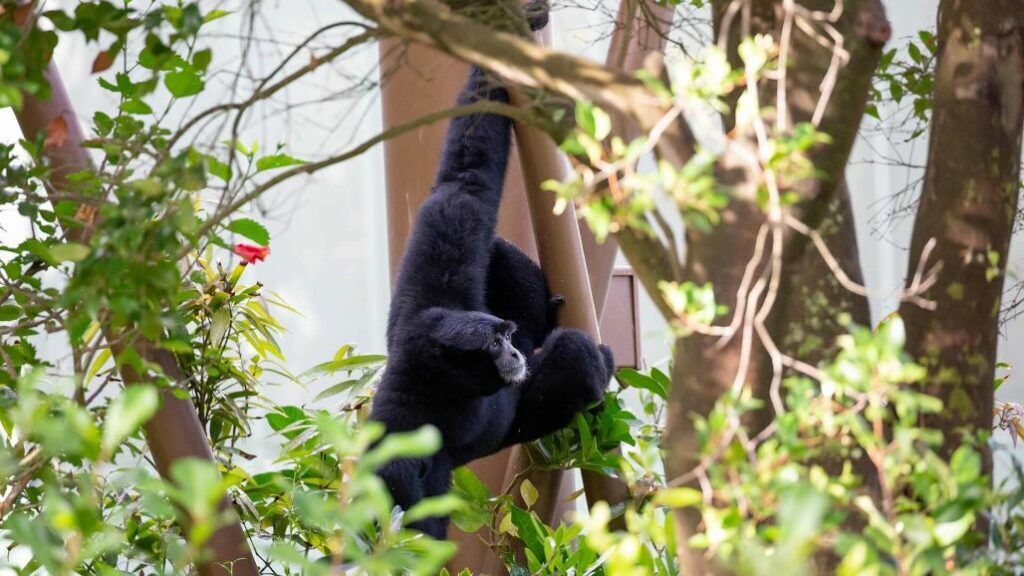 Auckland Zoo is an exciting adventure waiting to be explored! From the roaring lions, to the energetic monkeys, there's something for everyone at Auckland Zoo. Whether you're after a day trip packed with animals and entertainment or just want to observe the wildlife up close – you'll find it here. With over 1400 animals from around 120 different species, there will definitely be some surprises in store! So what are you waiting for? Grab your camera and head on down to Auckland Zoo — it's going to be wild!
14. Great Barrier Dark Skies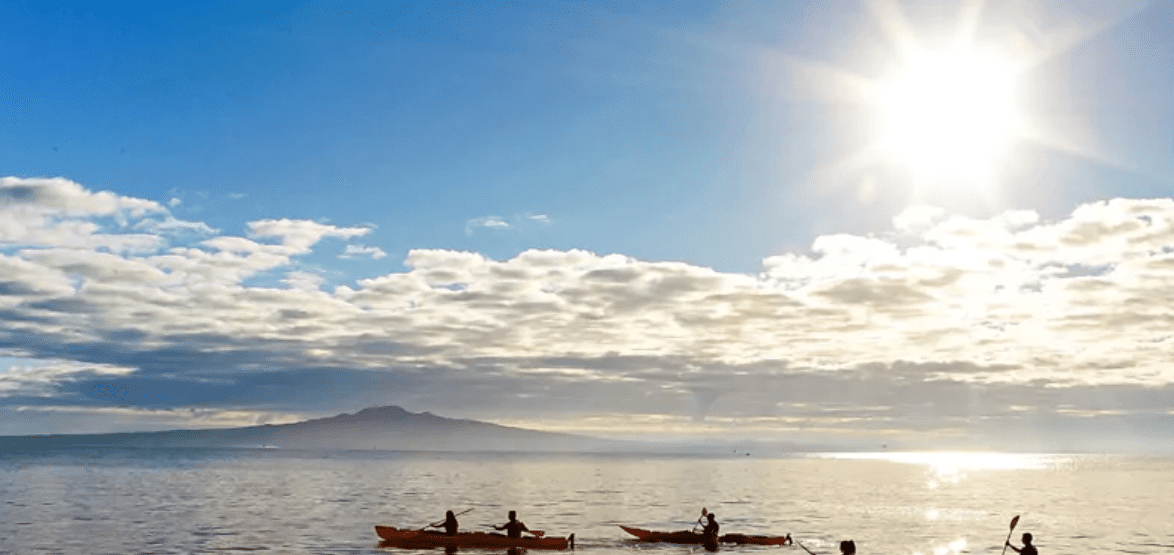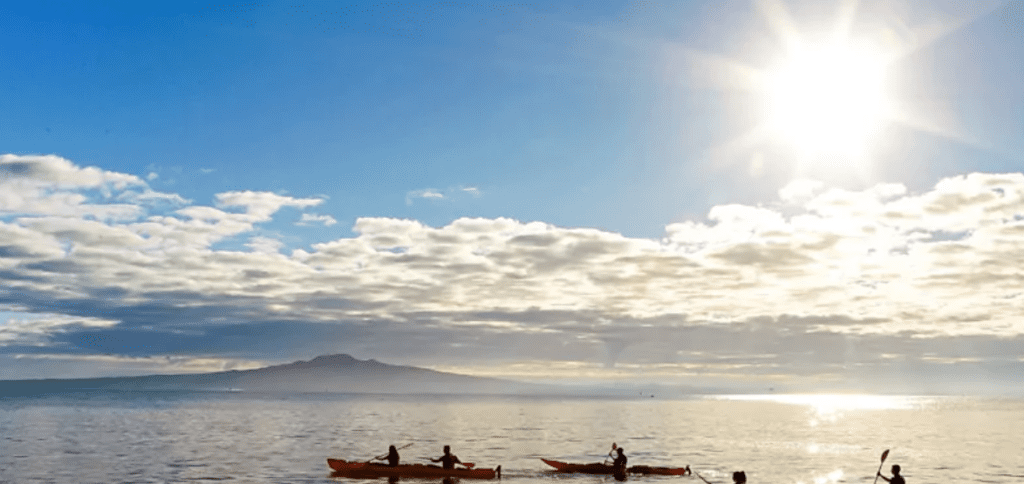 Kayak across the stunning Waitemata Harbor and enter the Rangitoto Island – Auckland's youngest and largest volcano. A casual walk to the bush-clad island's summit across panoramic views of the Auckland city skyline and its many surrounding beaches and bays. Enjoy a tasty barbecue lunch on the shore of Rangitoto before paddling back across the water to Saint Heliers Bay.
15. Waiheke Island 'the island of wine'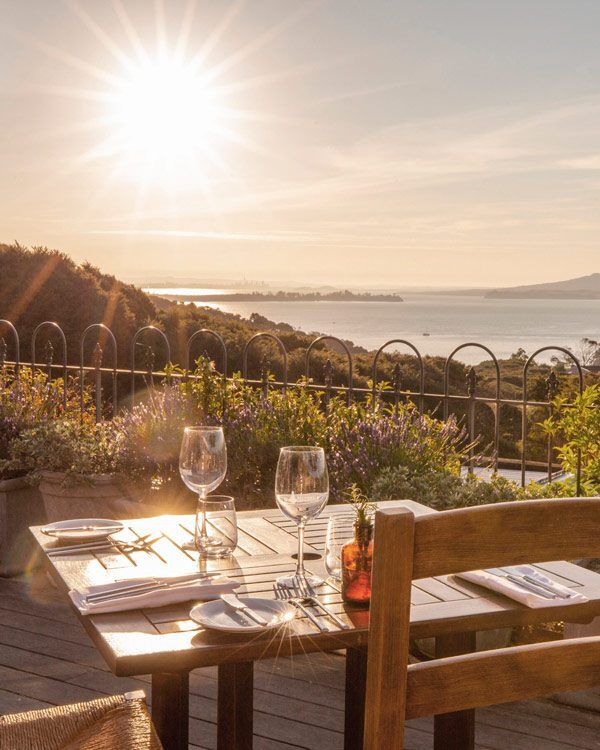 If you're looking to take a day trip away from the hustle and bustle of city life, then look no further than Waiheke Island! Just a short ferry ride away lies the ultimate oasis of lush greenery, fine wines and all around good vibes.
Often referred to as 'the island of wine' due to its award winning vineyards that stick proud atop rolling hillsides, it's easy to see why this picturesque island has become one of New Zealand's top travel destinations.
Pack up your best beachwear and get ready for an adventure unlike any other on Waiheke Island!
16. Great Barrier Island's Dark Sky Sanctuary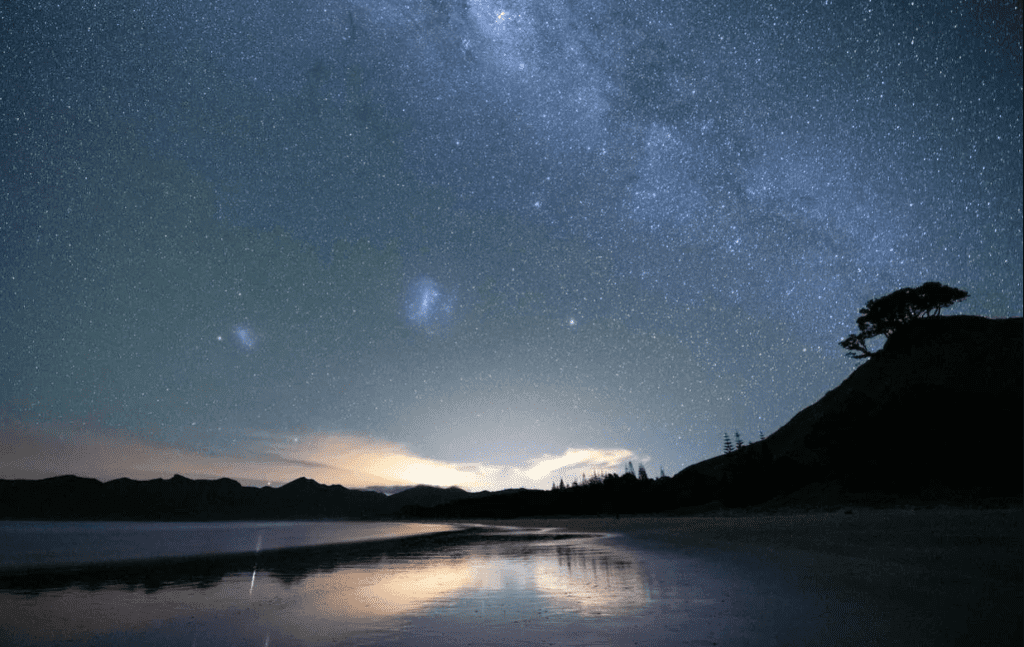 Website: https://www.greatbarrier.co.nz/our-great-skies/
Great Barrier Island is a place of incredible beauty, it is the first island in the world to be designated as an International Dark Sky Sanctuary – joining only ten other locations. The island is off the grid and with minimal outdoor lighting, it's a dream destination for star-gazers to take in the stunning night skies.
Great Barrier Island is the sixth largest island of New Zealand and the island is positioned approx 100 kilometers (62 miles) northeast of central Auckland in the outer Hauraki Gulf of the North Island of New Zealand. It is known as Aotea to the Māori folk.
17. Rotoroa Island
Website: https://www.rotoroa.org.nz/
How to get to Rotoroa Island: Easiest way is by Ferry (360 Discovery Cruises). There is a ferry service from Downtown Auckland which takes just over an hour, including a stop at Waiheke's Orapiu wharf on the way. You can also get to Rotoroa Island by ferry from Coromandel.
Rotoroa Island is just an hour from Auckland and is a place where interested explorers can discover interesting fascinating stories and beautiful beaches. Where you can experience the conservation of iconic New Zealand species, or you can explore the perfect picturesque picnic spots.
Rotoroa Island is miniature enough to explore in a day, but big enough that you won't run out of things to do or see. At Rotoroa Island you can see endangered species in their natural habitat, and learn about our ongoing efforts to protect them, also you can visit their museum and exhibition learning all about their fascinating history. Hiking, swimming, volunteering and fishing; on Rotoroa Island there's something for everyone.
The Rotoroa Island Trust's vision is to care for this island sanctuary where visitors can connect with nature, the Island's heritage is a place of recovery and renewal through its owners, The Salvation Army.
18. Rangitoto Island
Website: http://www.rangitoto.org
Getting there: A frequent daily ferry service from either downtown Auckland or Devonport Wharf.
Rangitoto Island is a volcanic Island in the Hauraki Gulf. It is Auckland's most iconic Island with its unique symmetrical cones and its stunning location. Rangitoto Island is the youngest and largest of Auckland's 48 dormant volcanic cones and is Auckland's most active, last erupting only 600 years ago.
19. One Tree Hill (Maungakiekie)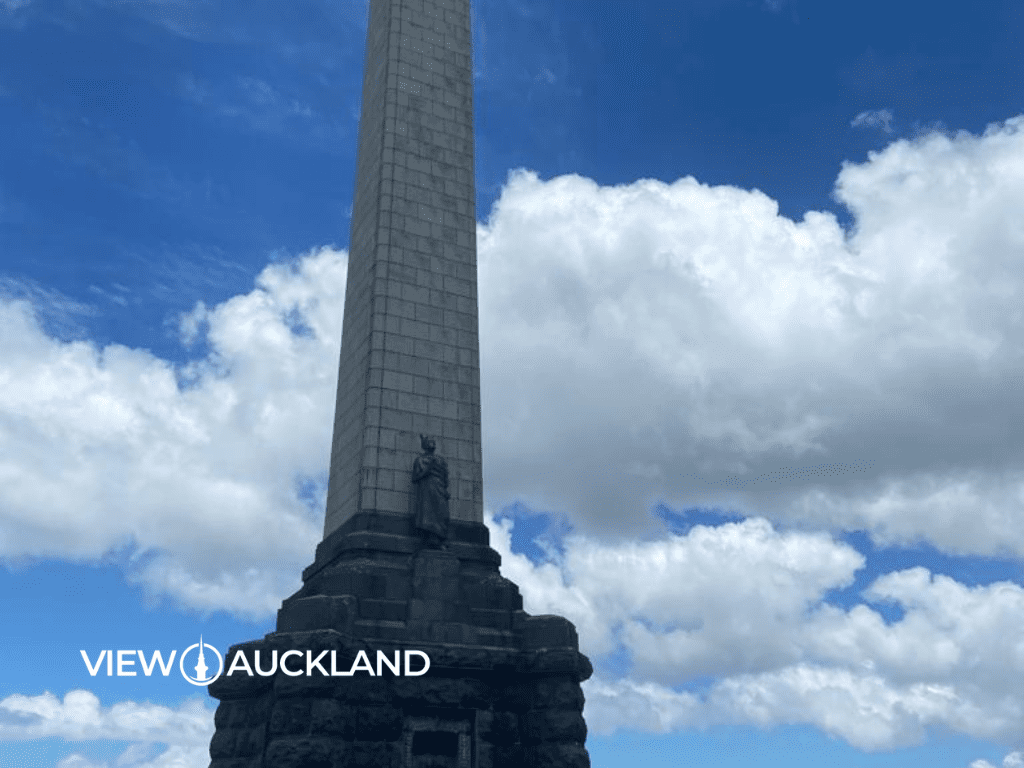 Website: https://www.aucklandcouncil.govt.nz/parks-recreation/get-outdoors/aklpaths/Pages/path-detail.aspx?ItemId=399
Auckland, New Zealand's beautiful city, is made even more breathtaking by the landmark of One Tree Hill (Maungakiekie). From its commanding height above the surrounding homes and businesses in central Auckland, you literally can't miss it.
This natural wonder is a sight that must be seen to experience its full beauty; with its winding path up through a lush forest of native trees and ferns, steeped in cultural significance for local Māori.
Explore One Tree Hill – where bushwalks are filled with ancient stories of battles fought long ago – lookout towers offering an incredible view across toward Rangitoto Island and back over greater Auckland – plus lots of other activities. It promises to be a memorable day out!
20. Take a drive to Devonport
Devonport is a chilled vibe bayside village with outstanding cafes, seafood restaurants, classic Kiwi pubs and fish and chips shops. Devonport has small boutiques, art dealerships line Victoria Road and stunning beaches. The volcanic cone of North Head has harbour views and underground army tunnels. Hikers also climb Mount Victoria, passing reservoir vents decorated as mushrooms.
For those looking to keep themselves entertained, there are hundreds of fun things to do in Auckland. From adrenaline rushes in forests, to high-tech entertainment at Adventure Park, relaxing nature drives and bustling night markets, Auckland has something for everyone to do.
These are our top fun things to do in Auckland—comment below and let us know what yours are!