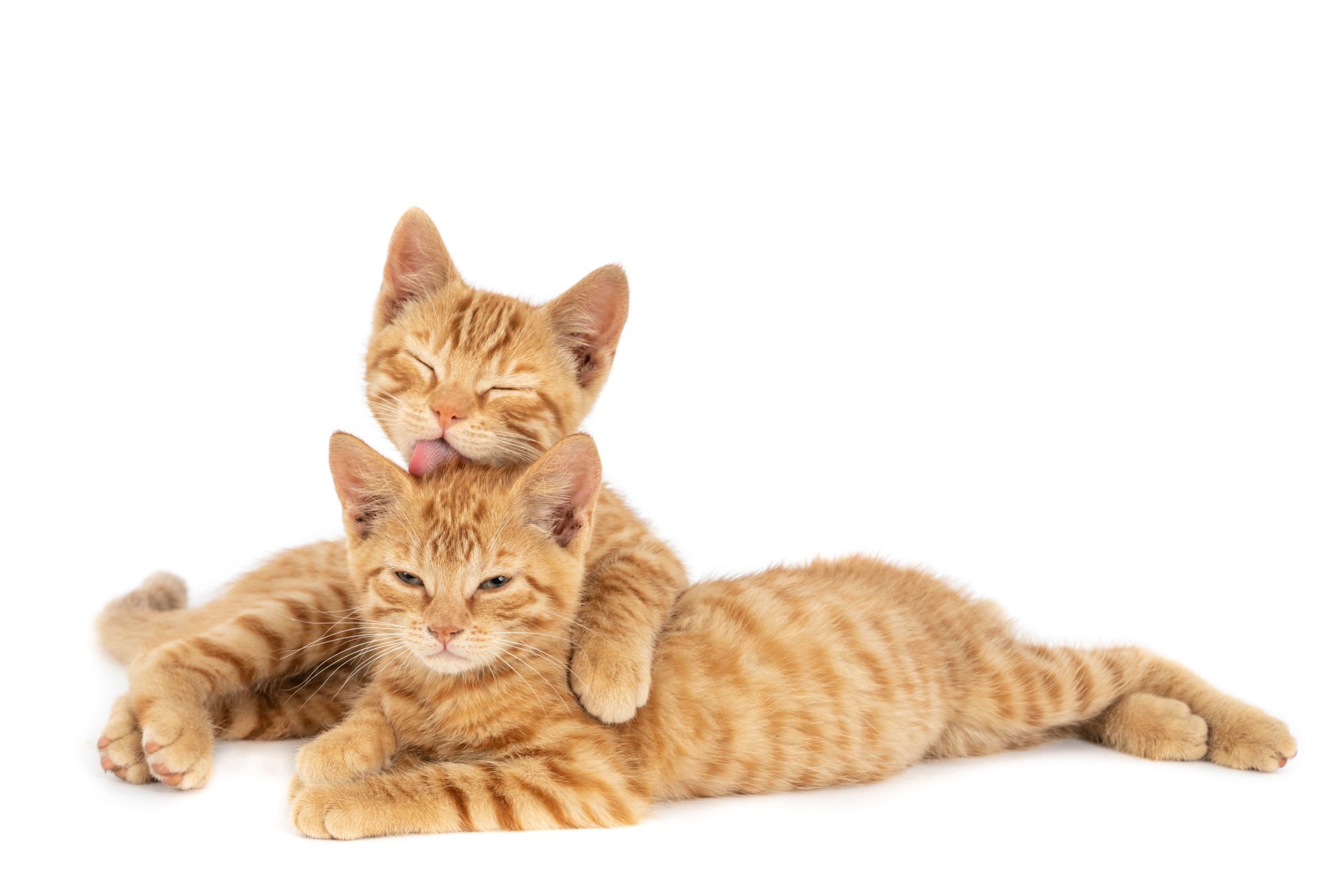 Selecting a cattery that meets your cat's needs when you must leave it when you are away is crucial. Cats are family members after all. Doing your research first can give you peace of mind before leaving your cat with someone while you are away.
You may not find it easy to find a cattery that you are happy to use. Auckland is home to a number of reputable catteries. Our guide lists the top local options for choosing the right one for you.
You can trust most catteries to take good care of your pet while you are away. Over the past few years, we've seen an increased number of articles detailing catteries that do not adhere to acceptable standards.
We have therefore compiled a list of some Auckland catteries that go the extra mile to provide excellent cat care.
The catteries on this list go the extra mile by providing the ultimate in luxury, including human beds, bespoke suites, automatic litter trays, cat TV, microchip cat flaps and more. Others made it on this list by providing unique approaches to their work or by treating their cats well.
Cats can be boarded in catteries while you're away, but this will depend on if they feel comfortable being in a cattery environment. A cattery environment can be stressful for some cats.
Also Find: Best Vets in Auckland
Our guide to the Best Cattery in Auckland includes:
Our top tips on what to look
The average cost of a cattery in Auckland
The best cattery Auckland has to offer
Here are our top tips on what to look for when choosing the best cattery in Auckland for your cat:
Catteries that are good tend to book up quickly, so begin your search as soon as possible
Check the cattery's license with the local authority if possible, and ask for a personal recommendation
Take the time to look around without an appointment – you'll learn a lot from an unannounced visit
Inspect the living area to make sure it's safe, secure, clean, and dry with plenty of comfy areas
Toys, scratching posts, a place to hide, a shelf where the cat can rest, and a large litter tray should be included in each cat pen
The best cattery will require cats to be vaccinated against flu and other diseases
Good catteries will ask a lot of questions about your pet, including diet and type of litter they prefer, to help them keep to their routine
Ask about insurance coverage and how the veterinarian and you will be contacted in case of an emergency
In a cattery, find out the number of staff per animal
---
What are the costs of an Auckland cattery?
Cattery services will vary in price depending on how long you need your cat cared for, whether you want it in a communal or private room, and whether you have one or more cats. Catteries charge differently, but here is a general guide:
A communal room with 1 cat costs around $20 a day
One cat in a private room – $30 to $40 per day
Two cats in a private room – $50 to $65 per day
Three cats in a Private Room – $70-$90 per day
Use the above as a general guide to estimate what you might have to pay, but always check with the cattery before committing.
---
Here are the best Auckland catteries for your cat:
1. Finisterre Cattery
📍 74 Albany Highway, Albany, Auckland, New Zealand (opposite Unsworth Heights)
🕣 Mon to Sun 9 am – 4 pm
📧 reception@finisterre.co.nz
📞 +64 9 444 0058
🌐 https://www.finisterre.co.nz/
Founded in 1955, Finisterre Cattery in Auckland provides cattery services, nutrition for cats, and cat rehoming. They have been breeding Persian Chinchillas for many years, so they have superior knowledge and experience.
Pros:
Provides great facilities for cats to settle in
Provides excellent care for the cats
Professional and friendly staff
An environment that is clean, safe, warm, and comfortable
Cons:
Customer review via their website:
My cats have been long-stayers at Finisterre on more than one occasion, during house repairs and again when the house was on the market.
Chantel is a Cat Whisperer, she and her team work their magic and my cats manage to come home in better condition than they went in.
The care at Finisterre is first class, they not only care FOR the cats, they care passionately ABOUT the cats, and that makes all the difference.
Highly, highly recommended.
Nickie
Find: Cat Cafe Auckland
---
2. Meadow Farm Boarding Cattery
📍 232 Birdwood Road, Massey, Auckland 0614, New Zealand
🕣 Open 7 days a week: Mon – Sat 10am – 11am; and 4.30 – 6 pm, Sunday 4.30 – 6 pm all by appointment within these times
📧 megan@meadowfarmcattery.co.nz
📞 021 720 393
🌐 www.meadowfarmcattery.co.nz
A luxury cattery located on a picturesque lifestyle estate near the Massey exit of the Auckland North Western Motorway, Meadow Farm Boarding Cattery is one of the best cattery in Auckland and is a luxury boarding cattery that caters to pets of all ages and sizes. Auckland City is 25 minutes away, and Auckland Airport is 40 minutes away.
There are semi-communal units, individual units, suites, and bed sits at the cattery. Cats can watch farm animals, wild rabbits, and birds from a balcony overlooking gardens and paddocks. Your much loved cat will be cared for with the utmost care and security at this Auckland cattery. Megan has fostered kittens for many years, and as cat lovers, we understand how important it is for you to know that your cats are well taken care of when you are away.
Pros:
Cats are treated with care
Offers both communal boarding and segregated boarding
Rooms are well-kept and clean
Provides facility inspections prior to appointments
Book online
Cons:
Relatable Reading: Animal Shelter Auckland – Everything You Need To Know
---
3. West Harbour Cattery
📍 97 Hobsonville Road, West Harbour, Auckland 0618, New Zealand
🕣 Mon to Sun 9 am – 10 pm & 4:30 pm – 6 pm
📧 info@cathotel.co.nz
📞 09 416 5586
🌐 http://www.cathotel.co.nz/
In West Harbour, Auckland, another one of the best catteries is West Harbour Cattery. Every cat that comes into their care is treated as if it were a member of the family. They will be treated with kindness, respect, and care.
This best cattery in Auckland offers a range of options to ensure every cat can be comfortable. Solo or shared accommodations, as well as options specially designed for kittens, older cats, and cats with health concerns, are among the options available. The facility is secure and well ventilated. Each run has toys and climbing apparatus for the cats to enjoy; and music is played when staff are not present.
Pros:
Cattery that is trustworthy
Observes what the cat needs
Experienced and highly knowledgeable about cats
Provides solo or shared accommodations
Cons:
---
4. Ellerslie Veterinary Clinic & Cattery
📍 199 Main Highway, Ellerslie, Auckland 1051, New Zealand
🕣 Mon to Fri 7:30 am – 6 pm, Saturday 9 am – 12 pm
📧 office@ellerslieveterinaryclinic.nz
📞 (09) 281 3 481
🌐 https://ellerslieveterinaryclinic.nz/
Ellerslie is located near the Southern Motorway (Exit 435) and Mt Wellington, Remuera, Greenlane, One Tree Hill and Penrose. They will make sure that your cat receives all the attention, care, and love it needs while you're away. Featuring passageways for curious kitties to explore, the spacious feline suite is climate controlled. The enclosed play structure allows cats to climb and play to their hearts' content when they aren't lounging in their comfortable enclosures. This Auckland cattery is ready to meet all of your cat's needs and preferences, regardless of how active or lazy he or she is.
Every interaction at the Ellerslie Vet Clinic is based on respect and compassion – for both patients and their owners. A dedicated team of knowledgeable and experienced health professionals, the latest diagnostic and therapeutic tools, as well as a high level of empathy and warmth characterise Ellerslie Veterinary Clinic. Their goal is to create a partnership with our clients and deliver the best possible care providing excellence, education, prevention, compassion, and comprehensive care for your pets. The service provided by Ellerslie Vets is committed to excellence in client service.
Pros:
Provides care for cats of all breeds based on their needs and preferences
Animals are treated with genuine care
Staff that is friendly and knowledgeable
Provides pet owners with peace of mind
Cons:
---
5. Alfriston Purrfurred Cattery
📍 12 Ranfurly Road, Alfriston, Auckland 2105, New Zealand
🕣 As per appointment
📧 info@purrfurredcattery.co.nz
📞 09 269 5858
🌐 https://purrfurredcattery.co.nz/
Purrfurred Cattery is a family run cattery dedicated to providing its clients with friendly and trusting service. This property is located in Alfriston, which is easily accessible from SH 1 North and South, as well as within close proximity to the Auckland Airport.
You can rest assured that when entrusting Purrfurred cattery with the care of your beloved cat, you will not have to worry about your cat's environment or care.
As they become familiar with your cat, they can notice any changes in behavior or anything that may be wrong and can address any issues and have 24-hour access to a veterinarian.
Pros:
24/7 access to the vet
Auckland airport is nearby
A quiet and clean cattery
Provides professional cat service and care
The staff is friendly and helpful
Cons:
Viewing by appointment only
---
6. Club Meow Boarding Cattery
📍 8 Wright Road, RD4, Albany, North Shore, Auckland
🕣 Mon to Fri 9:30 am – 10:30 am, 4:30 pm – 5:30 pm, Sat and Sun 9 am – 9:30 am, 4 am – 4:30 pm
📧 clubm3ow@gmail.com
📞 09 473 2961
🌐 https://www.clubmeow.co.nz/
The Club Meow Cattery is located on the North Shore. They have two purpose-built cat motels with excellent indoor-outdoor flow, a large outdoor area, and plenty of climbing poles and toys for stimulation.
The cattery costs are affordable, and a variety of food is available; however, if your cat is on a special diet, they will store, manage, and feed the food you provide without extra charge. You can trust the team at this cattery to provide your cat with its known routine if your cat is on a special diet or has a medical condition. It does not matter if your cat requires daily medication or weekly medication – their compassionate staff have years of experience caring for a wide range of cats with individual needs. That's what makes them different.
Pros:
Offers reasonable prices for their services
Staff who are caring and accommodating
Clean and spacious facilities
Cons:
---
Our list of best catteries in Auckland is in no particular order. Catteries were chosen based on their long-standing service in Auckland, location and data extracted from online reviews on Google Business, Facebook, etc.
Disclaimer: View Auckland does not have any financial or other relationship with any of the catteries listed on this page. We provide our pricing guide for informational purposes only, and the charges for daily, weekly, and monthly catteries may vary.