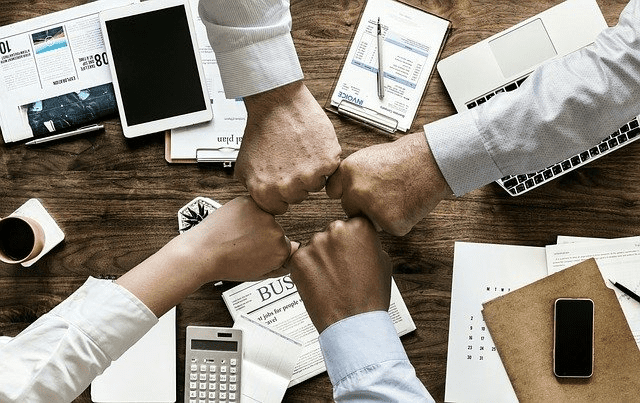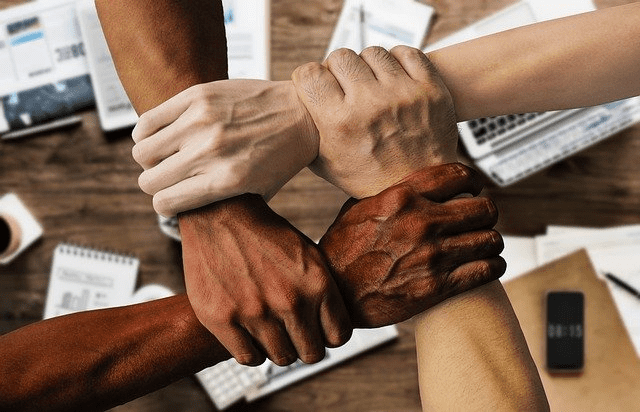 Fun Team Building Activities in Auckland
Team-building activities are important to the overall health of your business. When your employees work well together, that is better for your business! It's easy to forget how important personal relationships are when you're focused on the daily grind of your business, but you won't regret scheduling a fun team-building activity for everyone to enjoy!
Whether your team enjoys exciting challenges like the Amazing Race or quad biking, or they're looking for a more relaxing activity such as wine tasting or mini-golf, these Auckland venues and event planning companies have something for you and your team!
These are some of the best event planning companies for team-building activities in Auckland and some of the best venues for planning an event. Whatever your budget, you're sure to find something to suit your needs. Check below for ideas for your next corporate event!
What are the different types of team building?
Activity team building
Problem-solving team building
Creative thinking team building
Value-based team building
Team bonding exercises
Team Building New Zealand

Team Building New Zealand has more than 20 years of experience with professional event management. They are one of the top corporate team-building companies in the Auckland region because they are dedicated to providing top-class activities and entertainment for their clients. They offer a wide variety of team-building activities, from low-key indoor icebreaker games to exciting outdoor racing events! They have fun activities for teams from 5 to 500, indoor and outdoor, for all fitness levels. Give them a call today to plan the perfect group activity for your team.
Activities
Collaborative exercises
Outdoor team events, such as the Amazing Race and Beach Olympics
Indoor team events, such as bowling
Leadership team bonding
Conference services
Training and development
Events on a budget
Contact
Website: https://teambuildingnewzealand.co.nz/
Phone: 410 645 728
Email: info@teambuildingnewzealand.co.nz
Address: 3/143 Portland Road, Remuera, Auckland 1050
Visit: Five Best Event Management Companies in Auckland
Elevate Team Events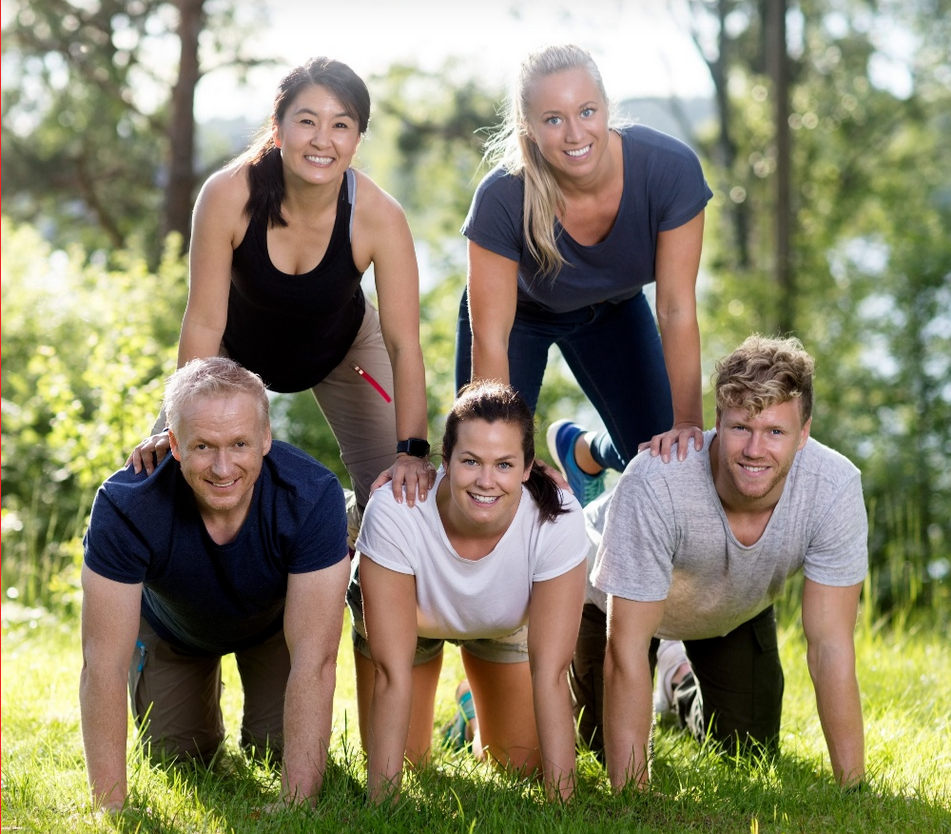 Elevate Team Events has been in the New Zealand team building industry since the 1990s! They are a locally owned and operated business that is committed to helping corporate teams throughout New Zealand develop new skills, bond with colleagues, and improve teamwork while doing fun activities away from the office! Their activities are designed to help your team build trust with one another while having fun at the same time. Examples of their activities include Minute To Win It, a game show-style event that is sure to be a crowd-pleaser! They operate throughout New Zealand and their Auckland location is in Māngere.
Activities
Amazing Race
Minute To Win It
Top Teams
City Blitz
What Customers Say
What an awesome experience I had with Elevate. Really provided a great opportunity for members of my organization to come together, and not bad on the wallet either! We will be operating at peak performance from now on thanks to Jake and the team.
-Liam C.
Contact
Website: http://www.teamelevate.co.nz/
Phone: 508 235 388
Email: info@elevateteamevents.co.nz
Address: 6 Rymer Place, Māngere Bridge, Auckland 2022
Check Out: Best Birthday Party Entertainment
GoBananas
GoBananas is one of the top event planning companies in Auckland. They offer a huge variety of team-building activities, so there is sure to be something to suit any corporate team! Whether you want to take your team out for a relaxing day of wine tasting or for a dinner boat cruise, or you want to do fun challenges such as escape rooms or the Amazing Race together, GoBananas has got you covered!
GoBananas can plan any event under the sun. They can arrange a mobile cocktail event where they come to your office, or you can choose from a variety of events all over the Auckland region. Popular events include comedy shows, go-karting, rafting, cooking classes, and more! Improving teamwork while having fun is definitely something you'll be able to do no matter what activity you choose. Just let GoBananas know what your needs are and they'll handle everything!
Activities
Master chef class
Amazing Race
Room Escape
Comedy
Cabaret
Boat cruises with dinner
High Flyer Course
Rafting near Manakau
Gokarting
Wine tasting
Quad biking
Murder Mystery Night
And more! GoBananas has a huge variety of activities in Auckland CBD, North Shore, South Auckland, and West Auckland.
What Customers Say
I just wanted to say thank you so much for putting the management meeting together. It all went very well!
-Chelsea F.
Contact
Website: https://nz.gobananas.com/
Phone: 09 280 3964
Address: Level 1/108 The Strand, Whakatāne 3120
Snow Planet

Snowplanet is a great place to go for any team-building activity. Your and your colleagues can plan things out yourselves and just go snowboarding together or you can sign up for one of Snowplanet's group packages. Snowplanet has group packages and activities for teams of 10-30 people. They also offer special team activities menus, so you and your team can select a delicious meal to enjoy after you've been snowboarding, skiing, or tubing together! Customers especially enjoy scheduling company holiday parties here, but this is a great place to go for any team-building event.
Read next: Game Over Auckland
Activities
Snow Sports
Snowlympics
Winter Wonderland Snow Games Combo
Winter Wonderland Snow Tubing
What Customers Say
It was a fantastic event, we had rave reviews from all our members. The food was really really good and was served in a timely manner and no mix-ups which is pretty good for a group of that size. Very impressed and we will do this even again!
-Lee-Ann S.
Contact
Website: https://snowplanet.co.nz/team-activities/
Phone: 0800 SNOWPLANET / 9 427 0044
Email: info@snowplanet.co.nz
Address: 91 Small Road, Silverdale, Auckland
Waitakere Resort & Spa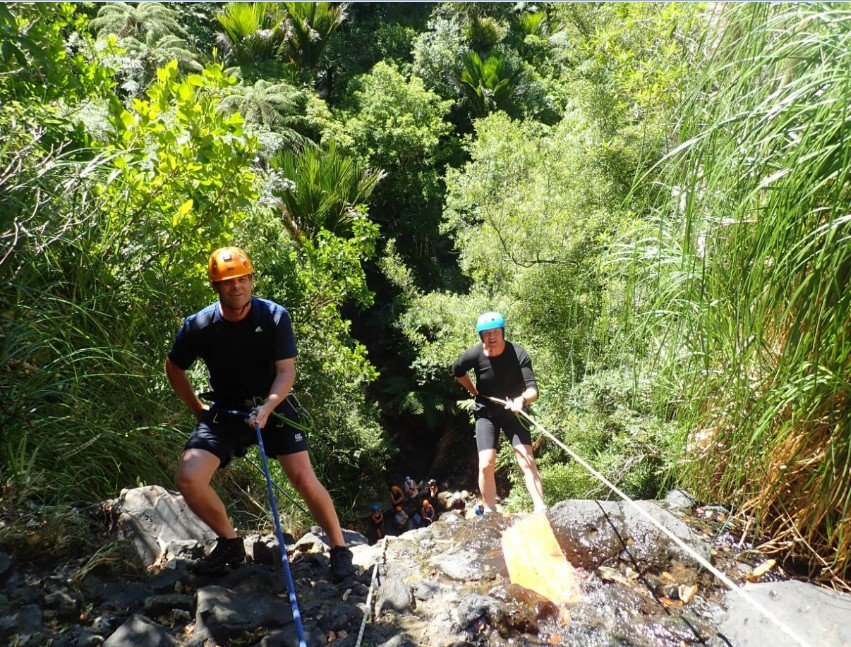 Waitakere Resort & Spa is a rainforest retreat that offers boutique hotel accommodation. There are numerous activities you can do here, whether you come just for the day or you stay overnight. There are multiple team-building activity options available to suit a wide range of interests, ages, and fitness levels.
The resort works with several different operators in order to offer many different onsite activities, such as archery, axe throwing, guided walks, yoga, paint and wine nights, and more! Whether your team is looking for adventure or just wanting to relax, there is sure to be an activity for you all to enjoy. You can contact the resort directly and they will assist you in setting up whatever team building activity you desire.
Read next: Escape Rooms in Auckland
Activities
Sachie's Kitchen cooking class
Escapade / Escape HQ
Holey Moley mini golf
Auckland Sea Kayaks
Flip N Fly acrobatics
Paintvine paint and wine nights
AWOL Adventures
Let Me Out's archery and axe-throwing experiences
What Customers Say
A hidden gem in West Auckland. Really enjoyed the drive and the view… simply stunning. The staff here makes it shine.
-Joel P.
Contact
Website: https://www.waitakereresort.co.nz/blog/the-best-team-building-activities-in-auckland
Phone: 9 814 9622
Email: info@waitakereresort.co.nz
Address: 573 Scenic Drive, Waiatarua, Auckland, 0612
The Great Escape

The Great Escape is the most popular team-building company on Waiheke Island! They offer a selection of team building activities that are designed to show your team the best sights and scenery of the island. You and your team can do the Island Challenge or Beach Challenge if you're up for a bit of competition. There is also the Best of Waiheke Island package. This is a tailor-made package designed to show you the best of what the island has to offer! If you want a thrilling island experience that your team will be talking about for years to come, give The Great Escape a call today.
Read next: Best Event Companies in Auckland
Activities
Island Challenge, an Amazing Race activity
Beach Challenge, a treasure hunt activity
Best of Waiheke Island, a tailor-made event designed for your team to explore Waiheke Island and do the best activities
What Customers Say
Destination Waiheke hosted our company team-building event for our annual conference. With 40 people to keep entertained, I can safely say we all had such a fantastic time. We are still looking and laughing at the photos of the day!
-Laura K.
Contact
Website: https://thegreatescape.co.nz/
Phone: 9 372 8561
Email: info@thegreatescape.co.nz