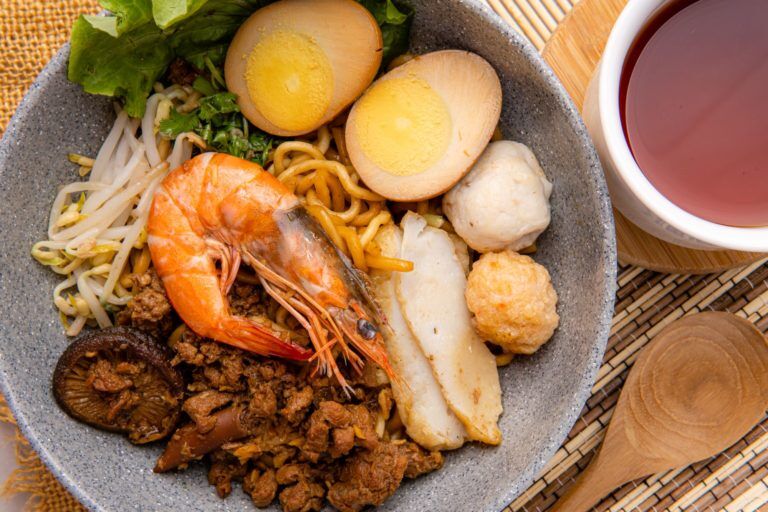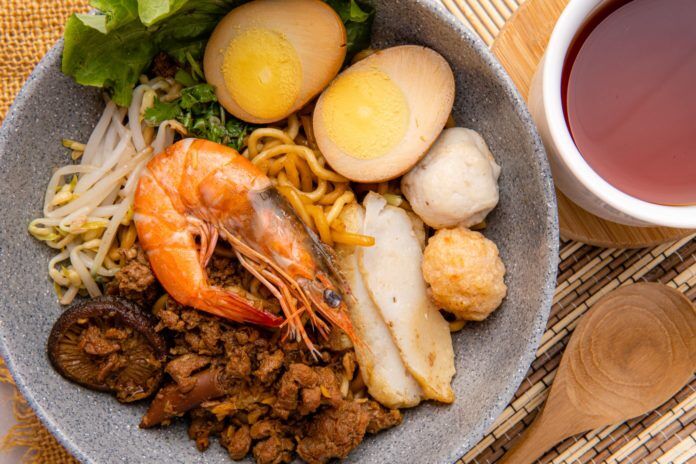 We heard that there was a Malaysian restaurant in Westfield called Selera that serves various authentic Malaysian meals. We decided to head to Selera to see what the place offers and if it is any special. We found that Selera is more than worth the visit, as it has some fantastic foods that might surprise you.
Selera is at the Westfield Shopping Centre in Newmarket. It is on Level 3 and is across from the Air Bridge.
Features
Authentic Malaysian entrees
Coconut milk is mixed in many foods
Includes spicy and non-spicy foods
Vegetarian and gluten-free foods are available
Great Chicken
Our favourite part of Selera is the chicken entrees they serve here. Selera offers various entrees that are carefully grilled and prepared. The Hainanese chicken is exciting for using white meat chicken and combines oyster and soy sauces and peanuts to create a brilliant mixture of flavours. The chicken is tender and rich, with the taste coming from each bite.
The people at Selera say that chicken rice is very popular in Malaysia, and it is easy to see why when you try it out at Selera. The chicken rice is filled with flavour all around.
Other Great Malaysian Foods
We tried some of the other unique Malaysian foods at Selera, and we found plenty of other things to love. The restaurant offers nasi lemak, a meal with rice cooked in coconut milk and served with a pandan leaf. The coconut milk adds a sweet flavour to the rice. The beans, eggs, and cucumbers that they paired with the rice also mixed well together, giving us a memorable meal.
We also like the laksa soup while we were here. Laksa features wheat noodles mixed with fish and served in spicy curry. The spice was noticeable here, but the added coconut milk kept it from being too strong.
An interesting part of Selera is that it uses a "wok hei" policy that focuses on producing a distinct aroma with each dish. The team here believes that the stir-frying process helps create a unique essence or aroma that illustrates the energy that comes with the meal. The process produces a good mystique surrounding the food, but it also does well in ensuring they prepare everything well. You can see the passion in the work that everyone puts in here at Selera.
Read next: Best Laksa in Auckland
Tea With Each Meal
The place also serves free tea with each meal. The tea is well-steeped and prices a rich and sweet flavour. It makes for a good accompaniment with whatever meals you order while out here.
Great Portions and Prices
One thing about Selera that we liked was how affordable the place is and that it doesn't charge too much for its plentiful portions. The place serves good portions that are enough for one person, but most of the entrees are around $10 to $15. The pricing is reasonable enough for us, plus they serve enough food for what they have to offer here.
An interesting part of Selera is that it requires its customers to pay for their foods before delivering them to their tables. It is a little different from many other sit-down restaurants, but they want to ensure they serve only the best foods. It's a control measure that seems very simple and convenient when you consider how it works.
A Nice Location
We also like the location, as Selera is in a bright and beautiful setting. Selera has a simple look without too many decorations. It includes plenty of tall windows that let enough light into the place. The restaurant's location in Westgate is convenient but also provides a good surrounding atmosphere to enjoy while you dine.
Our Overall Review
We found Selera to be a fascinating and fun place for dining while in the Westgate complex. Selera features some intriguing Malaysian foods that we are glad we tried for ourselves. We feel you might find a new favourite when you dine in here at Selera. Try this place out the next time you are shopping in Westgate and are looking for something special or unique to enjoy.