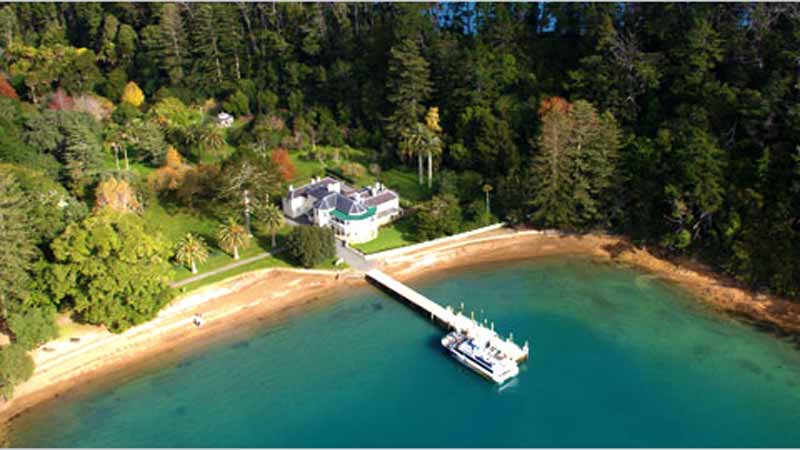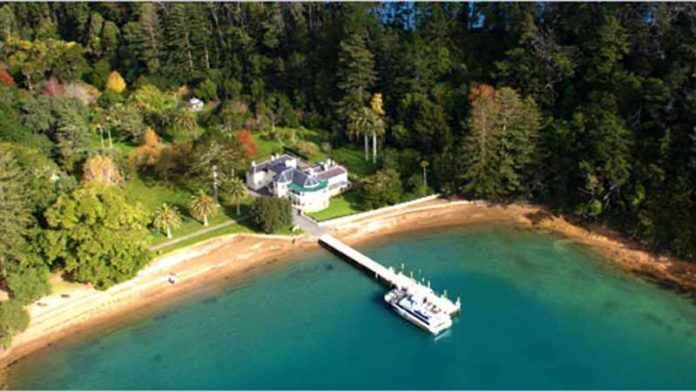 The Kawau Island Super Cruise is the perfect way to explore Auckland's stunning Hauraki Gulf.
This cruise takes you to the beautiful and historic Kawau Island, where you'll have plenty of time to explore its many attractions.
You'll enjoy a delicious lunch on board (at an additional cost), as well as informative commentary from experienced guides. This is a must-do activity for anyone visiting Auckland!
Now Is The Best Time To Book Your Spot. Click Here!
Escape for a day to beautiful Kawa Island on a stunning scenic cruise and discover a pristine wildlife reserve surrounded by the calm clear waters of the Hauraki Gulf.
---
Kawau Island Super Cruise – Royal Mail Run Return Cruise
Features:
✅ Get a unique perspective of Kawau Island's bays
✅ Discover the island's history and landmarks with your skipper
✅ Keep your eyes open for dolphins, penguins, and other fascinating sea creatures
✅ Explore the surrounding gardens and walking trails around the Mansion House
---
Kawau Island super cruise takes you from sandpit, just a short drive North of Auckland City, to follow the Royal Mail delivery route around Kawau – the longest mail run by watercraft in the Southern Hemisphere.
You can see many of the Island's stunning bays and get an idea of what life is like for the 70 or so permanent residents who live on the roadless island. While your skipper points out landmarks and points of interest, you'll gain an insight into the history of the Island.
See gannets and other seabirds hunting for their lunch. Be on the lookout for dolphins, penguins, and other fascinating sea creatures.
Upon arriving at Mansion House Bay, you will have plenty of time to explore your surroundings. BYO picnic lunch and stroll through the stunning subtropical gardens packed with native birds such as Tui, Kereru, and shy Wallabies. Make sure your camera is ready to capture these magical moments.
You can explore the beautiful beaches along the numerous walking trails. Visit ancient Maori Pa sites along the way, as well as the ruins of a seashore copper mine once used by early settlers. If you're visiting in the summer, bring your swimsuit and snorkeling gear to explore the crystal waters teeming with marine life.
Location:
Leaving Sandspit Wharf at 10:30am daily and returning to Mansion House at 2pm. It takes approximately 50 minutes to drive from Auckland to Sandspit Wharf via Warkworth. A drive south of Whangarei would take two hours.
Please note:
Onward BBQ: For an extra $30 per adult and $18 per child you can enjoy a traditional kiwi BBQ cooked and served whilst cruising.
The Mansion House Cafe (Closed from May – October)
For brunches and lunches, the Mansion Café is open on the island most weekends during the summer season.
Book Now For The Best Rates. Click Here!
Frequently Asked Questions:
Can you live on Kawau Island?
There are few permanent residents on the Island and many holiday properties. There are approximately 80 permanent residents on Kawau, with the majority living in South Cove, North Cove, and Bon Accord Harbour. During the weekends and holidays, this population rises to hundreds.
Can you drive on Kawau Island?
Just minutes from the mainland, Kawau Island offers the ideal "away from it all" holiday venue: no roads, no cars, and very little infrastructure on most of the island.
Who owned Kawau Island?
Sir George Grey, the country's first governor, bought the island as a private owner in 1862. In Mansion House Bay, his stately home is now fully restored in its sheltered sunny cove. With the help of architects, he significantly enlarged the mine manager's house.
How many Wallabies does Kawau Island have?
Kawau has between 4500 and 8500 wallabies. The number depends on the amount of vegetation present. During Governor Sir George Grey's experiments in exotic plants and wildlife in 1870, they were brought to the island.