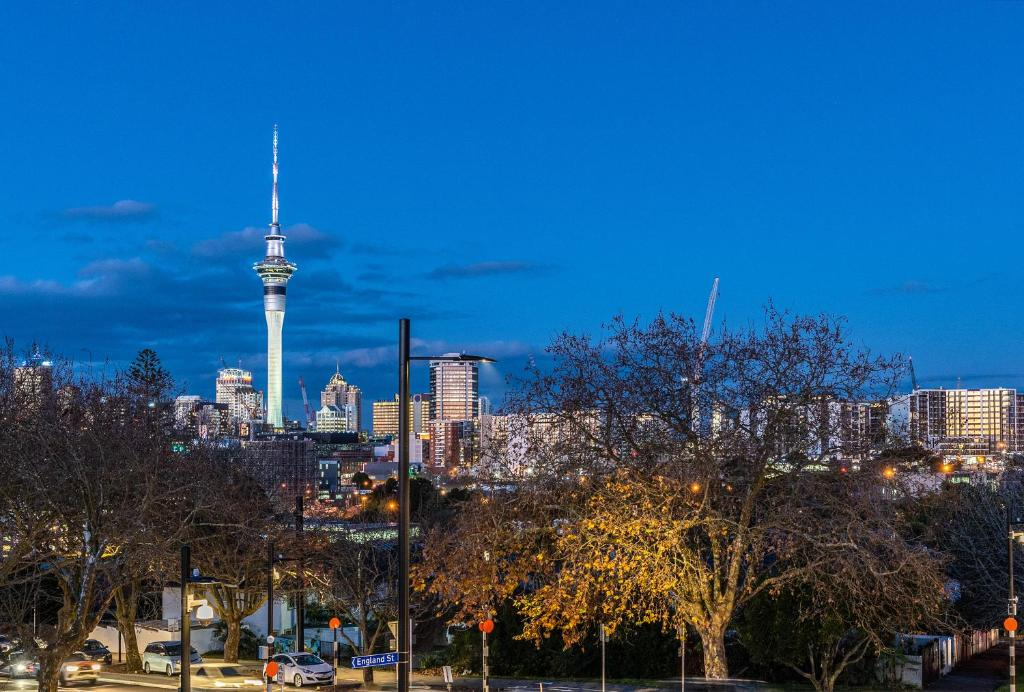 Need a hotel in Ponsonby Auckland? We've got you covered. View Auckland has rounded up a variety of hotels in Ponsonby, each with its own unique charm and appeal. Whether you're looking for a hotel that's close to the city center or one that has stunning views of the harbor, we have something for everyone.
These hotels are situated in some of the most desirable neighborhoods in Auckland, so you can enjoy all that this amazing city has to offer during your stay. From restaurants and nightlife to shopping and sightseeing, Ponsonby is the perfect place to explore everything Auckland has to offer.
Book your stay at one of these stunning hotels today!
---
Why Stay in Ponsonby
Ponsonby, Auckland is a great place to stay if you want to stay close to the Auckland CBD. It is a beautiful suburb that has plenty of restaurants, coffee shops, and boutique shopping.
Ponsonby is a trendy neighborhood. You can enjoy five-star dining or have a more laidback experience at a food stall. There are also local art galleries and even some second had bookstores! At night, you can watch live music, drink at a bar, or dance the night away at a trendy club.
Unfortunately, there are not many hotels in Ponsonby. Many of the available properties are boutique hotels, so it can be difficult to find rooms at times. Check availability well in advance if you want to stay in this lovely area.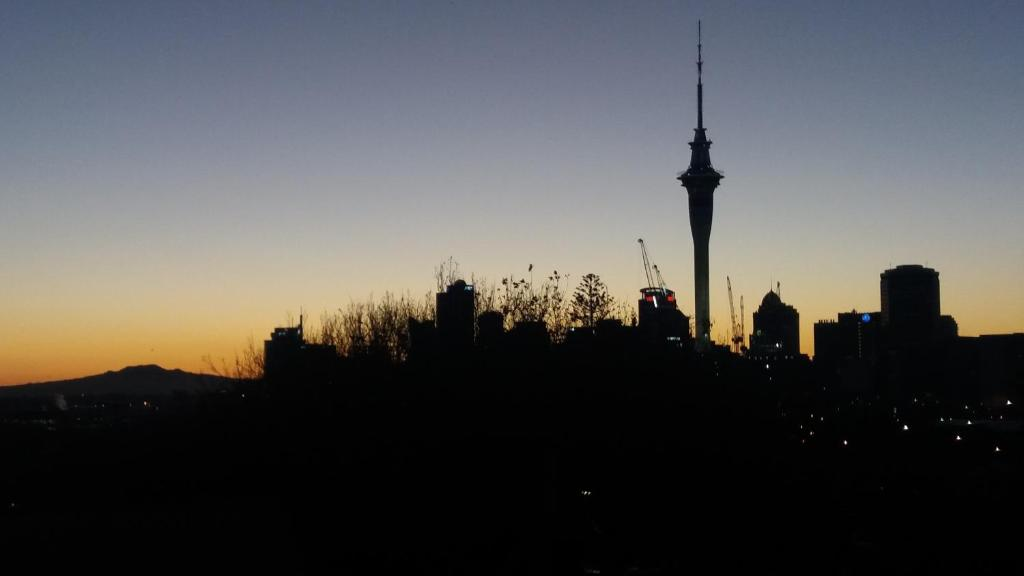 ---
Hotel Fitzroy
The Hotel Fitzroy curated by Fable is a boutique hotel within a two-story villa. It offers a luxurious experience and modern, stylish rooms. This is an excellent choice for couples!
This hotel offers 24-hour front desk service and 24-hour room service. Each room includes free wifi, a mini-bar, a Nespresso coffee machine, a flat-screen television, and a private bathroom. Bathroom amenities include a hairdryer, bathrobe, and slippers.
The hotel includes a library where complimentary drinks and appetizers are offered each day. Your nightly price also includes a complimentary continental breakfast each morning.
In addition to Ponsonby Road, nearby points of interest include Aotea Center and Aotea Square.
To Book Your Stay, Click Here!
The Ponsonby Manor Guest House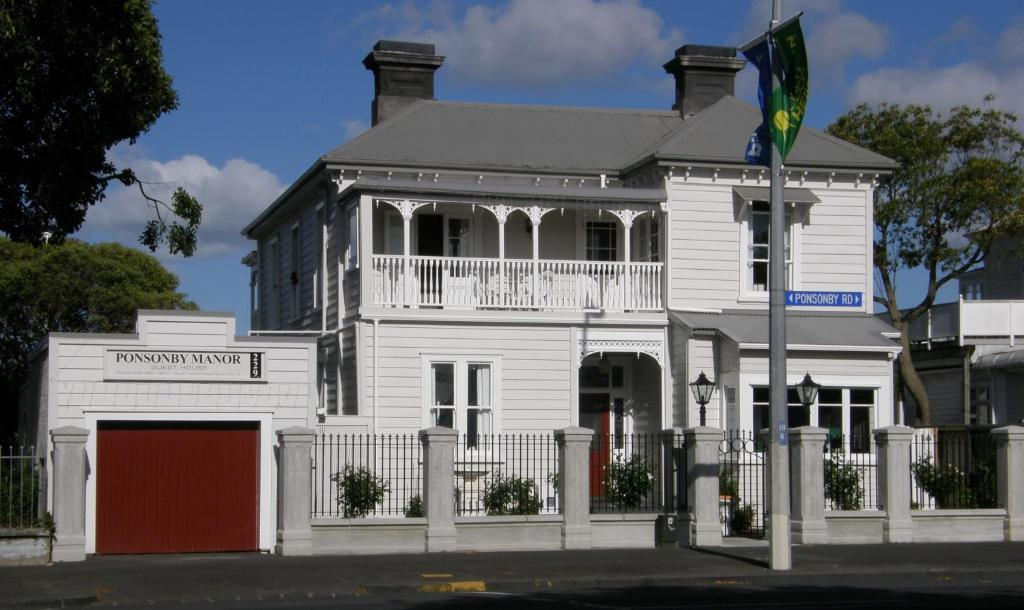 This restored Victorian mansion right in the heart of Ponsonby is another excellent choice for couples traveling to Auckland. This is one of the best hotels if you really want to experience the suburb of Ponsonby.
Each room comes with free wifi, private bathroom, private kitchen, and flat-screen televisions. According to guest reviews, the beds in each room are some of the most comfortable ones available. The hotel also has outdoor BBQ facilities for a unique dining experience!
The Ponsonby Manor Guest House is about 10-minute drive from the Auckland CBD, making it great for business travellers. Nearby beaches include Home Bay Beach and Sentinel Beach.
Click Here To Book Your Stay Today!
The Great Ponsonby Arthotel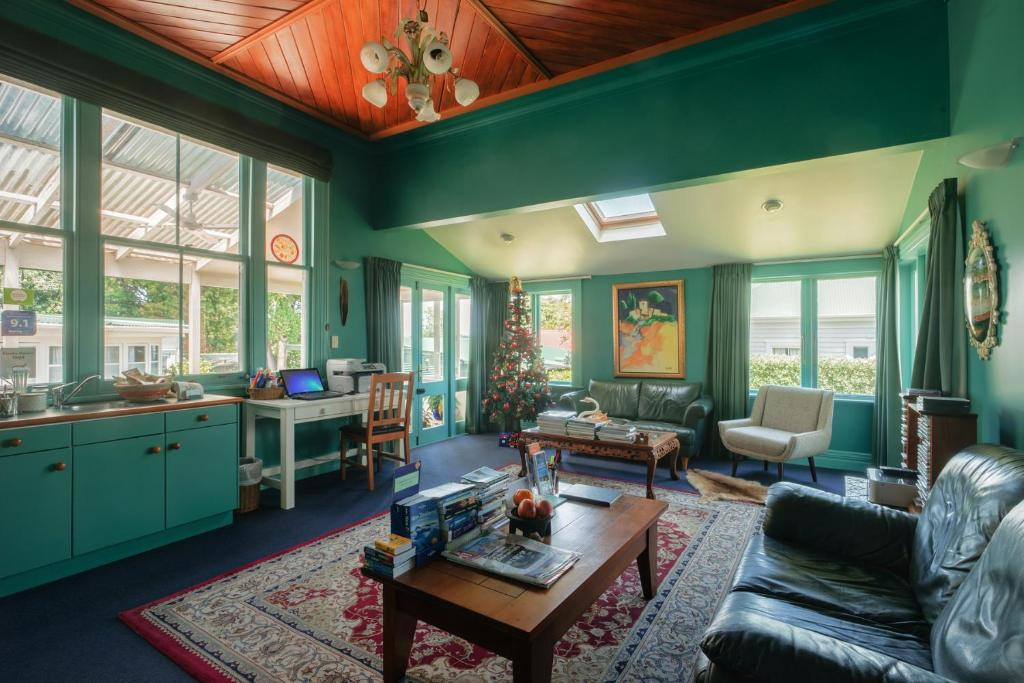 If you want to stay somewhere with a lot of color and character, the Great Ponsonby Arthotel is the best hotel for you.
This hotel is housed in a 1890s villa. It is just steps to Ponsonby Rd., where you can enjoy plenty of restaurants, cafes, and more! There is a bus outside the hotel if you want to travel to the Auckland CBD, though you can also walk.
Each room includes free parking, free wifi, and other amenities like newspapers. Rooms are also furnished with beautiful artwork. Each room has an en suite bathroom, and some rooms include a private kitchen.
You can enjoy a warm breakfast each morning in the hotel's dining area before heading off to see the sights!
Book Your Stay Today By Clicking Here!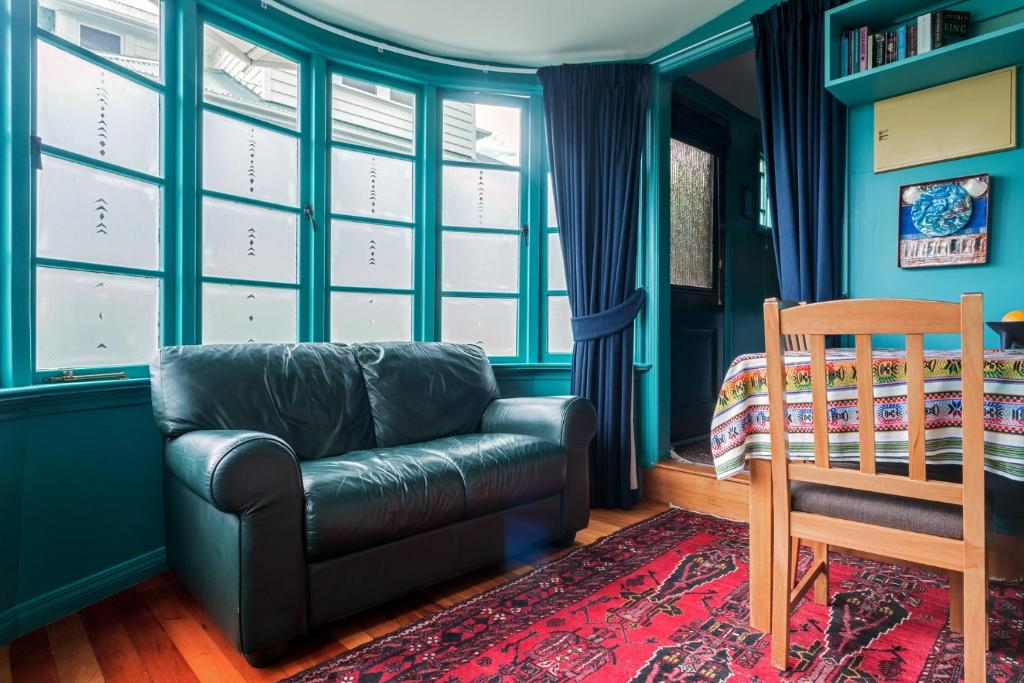 Quest Ponsonby Road Hotel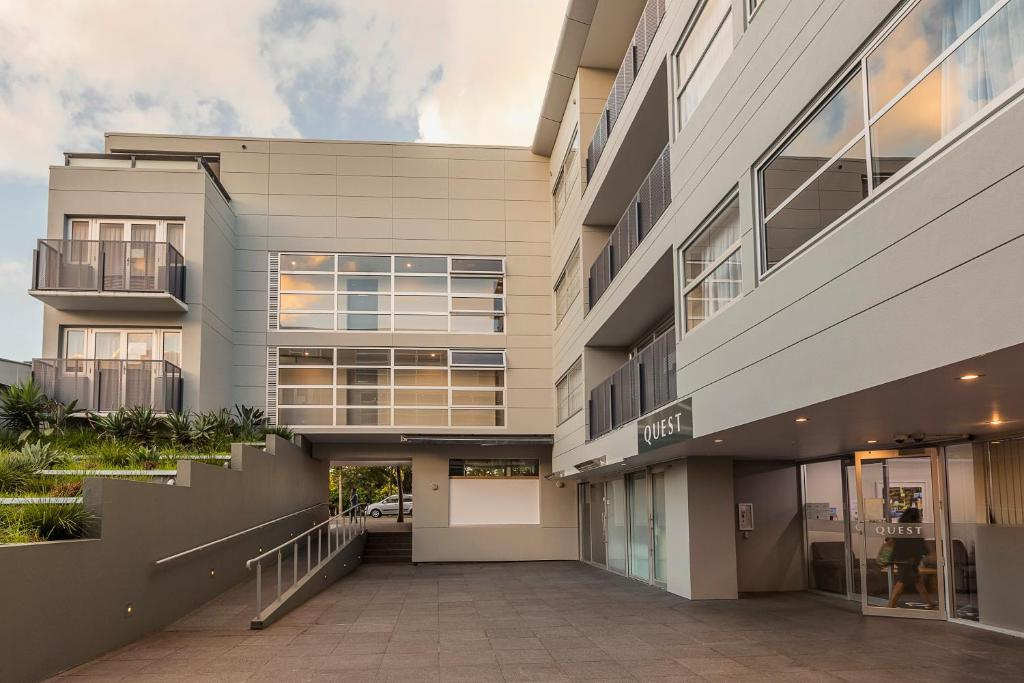 The Quest Ponsonby Serviced Apartments are great accommodation for longer stays. Available rooms include studio, 1-bedroom, and 2-bedroom apartments.
Each apartment includes a private bathroom and kitchen. Other room amenities include a desk, satellite television, and in-room air conditioning and heating. Private parking is also available on-site.
Central Auckland is an 18-minute walk from this hotel. It's a great place to stay if you want access to Ponsonby, while also being able to easily visit other nearby areas and beaches.
You Can Book Your Stay By Clicking Here!
Nearby Hotels
If you want to visit Ponsonby Road, but can't find accommodation in your desired location, try these nearby hotels that are just steps to Ponsonby Rd. There are plenty of hotels near Ponsonby if you want to experience the area but can't stay right in the heart of the suburb.
Franklin38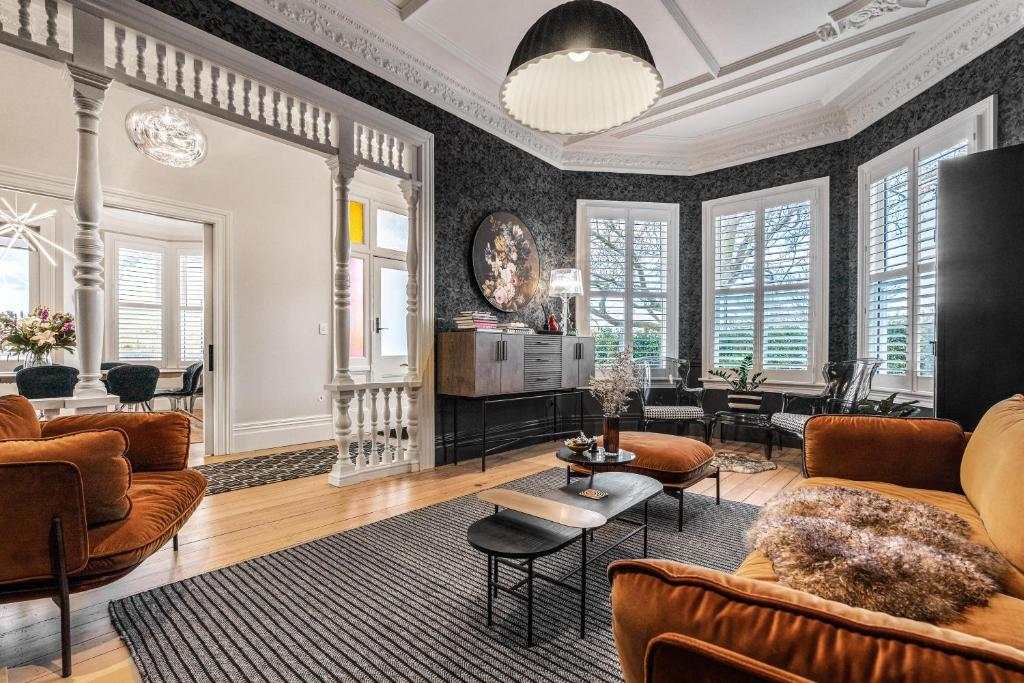 Franklin38 is a bed and breakfast just minutes from Ponsonby Road. It is also a good place to stay if you'd like to visit points of interest like the Auckland Convention Center or Sentinel Beach.
Your booking rate includes free wifi, free parking, and breakfast. A fridge and minibar are provided in each room, as well as a kettle and coffee machine.
According to guest reviews, Franklin38's continental breakfast is exceptional. You can enjoy it in your room or in the hotel's shared lounge area.
Each room features a balcony with one of three different views. The private bathroom in each room comes with bathrobes for an added bit of luxury. Hotel guests say that this is a great choice if you want to have a romantic getaway with someone special.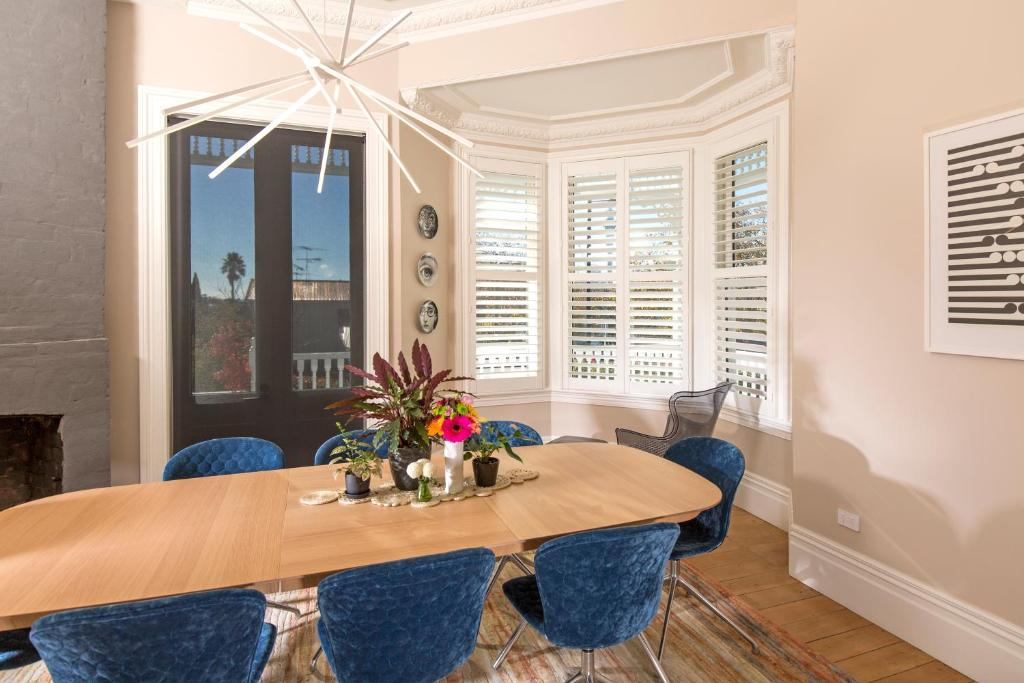 The Convent Hotel
This boutique hotel is a short walk away from Ponsonby Road. You can also walk to K Road, Eden Park, and other nearby destinations.
The Convent Hotel used to be a nunnery but now it's a beautiful hotel with a lot of character! This is a great place to stay for families or couples, as there are a variety of room sizes available.
Each room has a private bathroom, and some feature a private kitchen as well. Some rooms have balconies with a beautiful view of the courtyard outside.
The hotel also has a bar and restaurant if you'd like to relax with a drink after a long day. According to guest reviews, the Convent Hotel's restaurant, Ada, is an excellent place to dine.