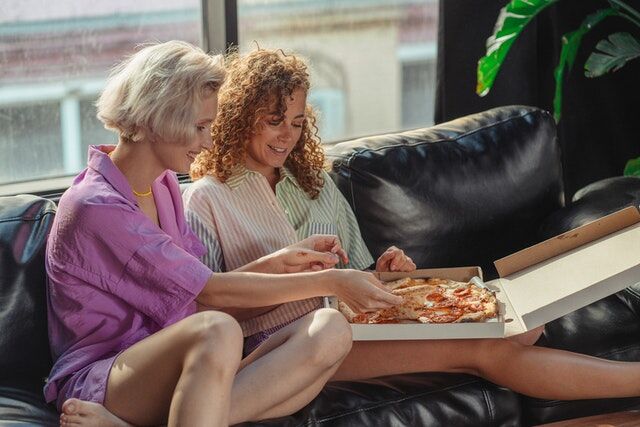 Who doesn't love a good food challenge? I know I do. If you are a fan of all things food like an eating challenge, you know how fun they can be. People and sports have grown creatively as competitive eating has evolved from foods like pie to bao-muching and ramen-slurping. We have compiled data from some of our favorite food challenges in Auckland will have you salivating and your tummy rumbling in no time. If you're in the mood for an eating challenge, these seven restaurants provide plenty of mouthwatering options for you to choose from:
1. Depot Eatery
Details
https://depoteatery.co.nz/
Address: 86 Federal Street, Auckland CBD, Auckland 1010, New Zealand
Phone: +64 9 363 7048
Business hours: Monday – Saturday 12 pm-9 pm, Sunday – closed
Service options: Dine-in, Takeaway, and No delivery
The Depot Eatery is a great spot to grab a quick bite to eat and take part in an exciting food challenge. Cooked to perfection with love, chef Al Brown's restaurant embodies his philosophy on cuisine. According to some review data and some videos we have seen, you can order a variety of appetizers from their website and share them with your guests. While there are many dishes to choose from, several Aucklanders testify to the goodness of fresh foods such as oysters. This is followed by the wine list and several delicious drinks, which has several of Al's favorites.
2. Velvet Burger
Details
https://www.velvetburger.co.nz/
Address: 18 Fort Street, Auckland CBD, Auckland 1010, New Zealand
Phone: +64 9 358 3164
Business hours: Monday – Thursday 11:30 am – 10 pm, Friday – Saturday 11:30am – 1am and Sunday – 11:30am – 10pm
Service options: Dine-in, Takeaway, and Delivery
Velvet Burger restaurant promises to prepare the best gourmet burgers you can ever get in the Auckland region, using the freshest ingredients this lovely country offers to ensure you enjoy your gourmet burger experience. Since beer pairs well with their delicious burgers, each location will have a wide selection of local drinks such as beers on tap and wine for the more discriminating diner.
Their team also pledges to keep their business open till the small morning hours, especially on weekends, just in case. The amazing thing is that you can get all these amazing foods and benefits at an affordable price. If you are eager for a burger challenge, search no more. Velvet Burger has got you covered.
3. Mekong Baby
Details
https://www.mekongbaby.com/
Address: 262 Ponsonby Road, Auckland 1011
Phone: +64 9 360 1113
Business hours: Monday – Closed, Tuesday – Saturday: 12pm – Late, Sunday – Temporarily closed due to staff shortages
Service options: Dine-in and No delivery
It's hard to miss Mekong Baby on Ponsonby Road, serving up Southeast Asian fusion food and Asian tucks like bao, at its finest. The creative team goes above and beyond the call of duty to achieve the ideal balance of sweet, spicy, and sour flavors in their foods. Hand-ground spices and locally produced ingredients are used to ensure that no shortcuts are used. It's a great place for a food challenge.
At Mekong Baby restaurant, the vivid flavors are just the beginning; the setting is lovely. The bar is surrounded by chairs and leaners as soon as you enter. Continue inside the main dining area for traditional dining settings, where you'll discover long hardwood tables and a cozy booth. You may eat your way around Southeast Asia including tucks like bao, on the menu, complete with a wide variety of vegetarian and gluten-free selections. As a general rule, we recommend ordering a wide variety of dishes to be shared (makes for a delicious food challenge).
4. Vivace Restaurant
Details
https://www.vivacerestaurant.co.nz/
Address: 85 Fort Street, Central City, Auckland 1010, New Zealand
Business hours: Saturday – 5–10 pm, Sunday & Monday – Closed, Tuesday – Thursday 12-9 pm, Friday – 12-10 pm
Service options: Dine-in, Kerbside pickup, and No delivery
Auckland's Vivace Restaurant and Bar is one of the city's greatest inner-city eateries. There is a lively and welcoming atmosphere, outstanding table service, a great wine list, and a broad menu that appeals to all tastes including bacon. Getting a reservation or placing an order is also hassle-free as their website is easy to navigate. You can always count on excellent cuisine in Vivace. It's easy to see that the food at Vivace is Italian or Mediterranean. They provide a full a-la-carte menu and Tapas accessible all day for those who prefer a less formal dining experience.
5. Xi'an Food Bar
Details
xianfoods.co.nz
Phone: +64 9 368 7600
Business hours: The restaurant is open seven days from 11.30 am – 9.30 pm. The latest online order time is 9 pm. Temporarily closed: City branch closes on Tuesday, Mt Albert branch closes on Wednesday, Hamilton branch closes on Tuesday.
Service options: Dine-in, Takeaway and Delivery
Have you tasted the Rou Jia Mo (Chinese burger) and Yang Rou Pao Mo (Pita Bread drenched in Lamb Soup)? You've heard of things like dumplings, bao and hand-pulled noodles. To bring this delectable traditional Xi'an food to New Zealand, Xi'an Food Bar was founded and developed in Auckland in 2003. China's north-central region is home to the city of Xi'an. With a history spanning more than 5000 years and an extraordinarily rich cultural heritage, its historical sites—including the iconic Terracotta army—have made it one of China's most well-liked tourist destinations.
6. Mamma Rosa Pizzeria Restaurant
Details
mammarosa.co.nz
Phone: +64 9 528 9506
Business hours: Wednesdays – Sundays – 4:30-9:30 pm, Mondays & Tuesdays – closed
Service options: Dine-in, Takeaway, and No delivery
Since opening its current location in the suburb of Kohimarama in 1988, Mamma Rosa Ristorante and Pizzeria has grown to be a landmark and institution in the community, known for its delectable cuisine featuring different foods including Asian tucks like bao, depending on your interest, cozy ambiance, and warm service. The crew at Mamma Rosa Ristorante and Pizzeria takes great pride in offering friendly, approachable, and attentive service in the best Italian hospitality customs. If you have been on a search for Italian delicacies in Auckland, you may want to pay Mamma Rosa a visit.
7. Brew On Quay
Details
brewonquay.co.nz
Address: 102 Quay Street, Auckland CBD, Auckland 1010, New Zealand

Phone

: +64 9 302 2085
Business hours: Monday to Wednesday – 12 – 10:30 pm, Thursday – 12 – 11pm, Friday & Saturday – 12pm – 2am. Sunday – 12 – 10pm
Service options: Dine-in and No delivery
Brew on Quay is the ideal spot to fill up on a pre-show meal and drink because it is only a 5-minute walk from Spark Arena. After the performance, we advise you to return and sample some of Brew on Quay's carefully curated international "brews." So whenever you're in the Britomart neighborhood, walk on in and enjoy the lively and welcoming ambiance in one of Auckland's most stunning heritage structures.
Bon Appetit!
That's it, guys! Your search is over. Any of these places is a winner. These restaurants offer some of the best intercontinental cuisines and tuck like bao, perfect for an eating challenge or a food competition so that you can get your reservation through their websites. They also have excellent menus if you want to visit and enjoy quality time with your family or a nice dinner date.