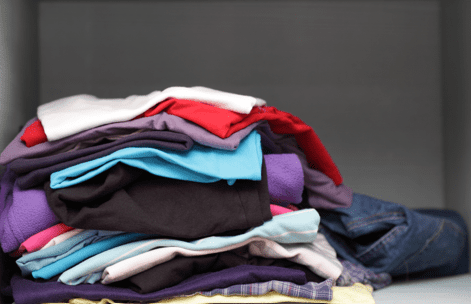 Reduce, reuse, recycle—we've all had this ingrained in our heads for years. Reusing and recycling are more important than just in the plastic and paper industries. Textile recycling is just as important. Clothing consumption has increased as consumers buy more. These fast fashion industries and overfilled closets have all led to landfills overflowing.
We all have clothes or textiles that we no longer need or are past their prime, such as curtains, duvet covers, or blankets. Clothing bins are an easy and convenient way to recycle used clothing and textiles by turning waste into a resource.
Taking the time to do a few simple things will ensure that your clothes are used instead of thrown away. We recommend donating or recycling things around your house if you want to get rid of them.
Those in good condition can donate clothes and textiles for re-use. Clothing is an important way to reduce the overall impact it has on the environment.
Recycle items that can't be passed on to someone else, such as padding for chairs and car seats, cleaning cloths, and industrial blankets.
Approximately 3% of NZ household waste is composed of textiles, according to oneplanet.
Benefits of clothing bins and reducing, reusing, and recycling:
Decreases pollution caused by harvesting new raw materials.
Ensures the sustainability of the environment for future generations.
Saves you money
Contributes to global climate change by reducing greenhouse gas emissions.
You can check out your nearest clothing bin here if you are wondering where the nearest one is in Auckland. The following clothing bins are located throughout Auckland for you to drop off unwanted clothing.
Read next: Tailors in Auckland
1. St Heliers, Auckland 1071, New Zealand
An excellent place to drop off your garments. There are six large clothing bins. Place your clothes in bags and your shoes in pairs.
Opening hours – Monday – Saturday: 10am – 4pm Sunday 1pm -3pm
---
YOU MIGHT ALSO LIKE:
---
2. Downing Street, Glenfield, Auckland 0629, New Zealand – Located on Level 1 (L1) Nearby Disabled Parking Areas.
A great place to drop off your old clothes. Make sure your clothes are in bags and your shoes are in pairs.
---
3. Pigeon Mountain Road, Half Moon Bay, Auckland 2014, New Zealand
Available 24 hours a day. Drop off your clothes at this convenient location. Make sure that your clothing is in bags and your shoes are paired.
---
4. 170 Onewa Road, Northcote, Auckland 0627, New Zealand
Open 24 hours a day, this clothing bin location is a good place to get rid of your old clothes. Organise your clothes by bag and shoes by pair before dropping them off.
---
FAQS:
1. What happens to my clothes in a clothing bin auckland?
Textiles from clothing bins are graded and sold in shops or sent overseas
Clean, well-maintained clothing can be recycled in these textile recycling clothing bins. Clothing can also be donated directly to the Salvation Army, Red Cross, etc.
Read next: Where to Shop in Auckland
2. What are Textiles?
Textiles include clothes, bedding, and curtains made from fibres. Manmade or natural fibres are used to make textiles. Polyester and nylon are examples of man-made fibres, while cotton, silk, linen, and wool are natural fibres. Fabrics are woven, knitted or bonded together to form textiles. Textiles may include animal fur and skin/leather.
Read Next: Top Men's Clothing Stores
3. What clothing items should not be donated?
Items that are damp, mildewed, or tainted with dangerous materials shouldn't be donated. Several drop boxes, thrift shops, and other places accept the following things for donation: Clothes and linens in any condition can be recycled.
4. What can you put in clothing bins NZ?
Like curtains, duvet covers, or blankets, we all have clothing or textiles that we no longer require or that have seen better days. Used and old clothing and textiles may be recycled using garment bins, which convert waste into a resource.
Read Next: Top Women's Clothing Stores in Auckland