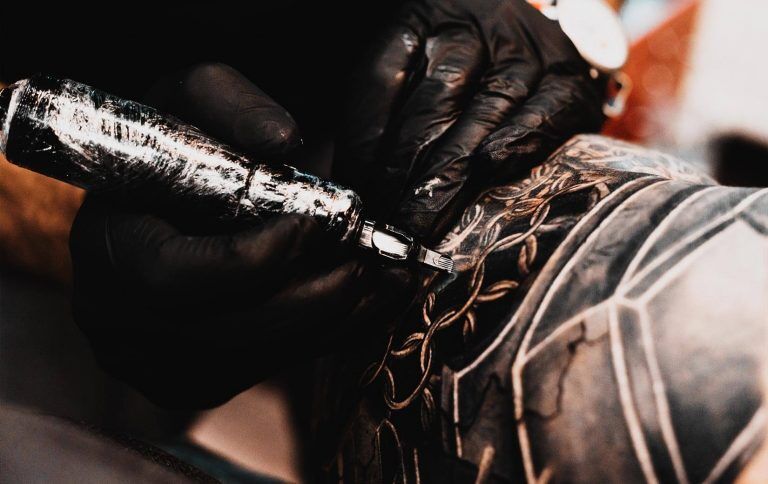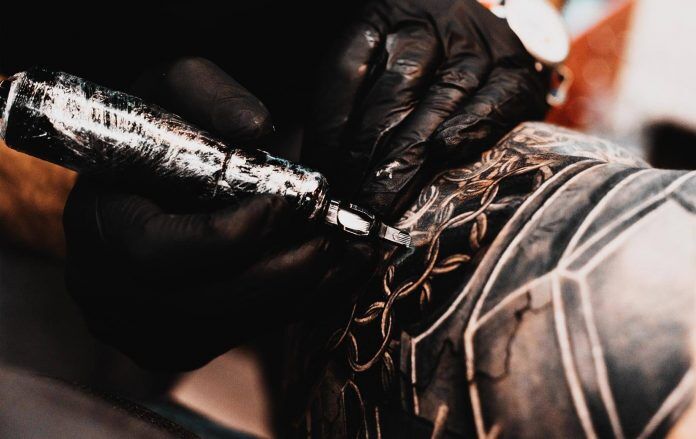 Are you looking for the best tattoo artist Auckland has? There's nothing like getting a new tattoo. Whether it's your first tat or your hundredth, the thrill remains the same when you are tattooed in the heart of Auckland . Of course, getting that tat is always better when you're at a place you can trust. That's why we've complied nine of the best Auckland tattoo studios that have talented tattoo artist in Auckland, that can give you that unique piece of art you so desire so you can enjoy your experience with one of the best Auckland tattoo artists in town.
What did we consider when making this list? It's simple. In order to make sure you get the most out of your next tat with one of the best tattoo artists in Auckland, we took into account the following:
Design—No matter what style you're after, there's something in Auckland just for you, right here on our list.
Hygiene—We provide only artists who are renowned as much for their safety and hygiene as they are for their world-class style.
Price—With these options, you don't have to break the bank to get a little ink .
Sound good? Keep reading to find out which tattoo artists in Auckland match your vision and your budget!
1. Sunset Tattoo Studio
Brighten your day with a tat from Sunset Tattoo Studio. The expert artists at this respected tattoo parlor specialize in Maori, traditional Japanese, and beloved Western designs, giving patrons tons of variety when choosing that next tattoo. The best part? You can walk in at any time and even have your initial consultation at absolutely no charge! Sunset Tattoo Studio is a walk in tattoo Auckland studio and have some of the best tattoo artists in NZ and the tattoo prices in Auckland are reasonable.
Walk in today at 4 Cross St, Auckland, 1010, New Zealand or schedule an appointment at +64 9-376 3423.
2. Two Hands Tattoo
Two Hands Tattoo has quickly risen to the top of the Auckland tattoo scene, and it's not hard to see why. Located in the cosmopolitan Ponsonby neighborhood, the joint offers an array of classic, custom, and exotic tattoo designs. Get inked blackwork style or go with other options such as Japanese or classic American. The experts and guest artists at Two Hands Tattoo can even give those tricky fine line tattoos that will make your body pop. Two Hand Tattoo experts will make sure you have the best tattoo experiences in Auckland.
It's exciting—we know. Go today to have your body inked at 127A Ponsonby Rd, Ponsonby, Auckland 1011, New Zealand or call ahead to inquire at +64 9-376 6999.
3. The Tattooed Heart
Here's one place where you're sure to get what your heart desires. Both classic and custom designs are offered at The Tattooed Heart, giving you the flexibility to get the tat you've been looking for. Each tattoo is expertly inked by one of Auckland's seven best artists, who've turned the joint into one of the region's most notable tattoo locations.
Walk-ins are welcome at The Tattooed Heart. Schedule your appointment at +64 9-379 2662 or visit in person at 202 Karangahape Road, Auckland, 1010, New Zealand.
4. Otautahi Tattoo
Otautahi Tattoo is the go-to spot for Pacific-style tattoos in Auckland. Specializing in Maori Ta Moko and Kirituhi styles, the parlor also offers authentic Japanese Irezumi, Samoan, and Tahitian designs so you can get exactly what you're looking for. Come in seven days a week (after scheduling an appointment) to work with the experts at this renowned tattoo parlor!
Ready for your next tat? Call and schedule an appointment at +64 9-337 0694 or visit at 155 Karangahape Road, Auckland, 1010, New Zealand.
Read next: Best Dermatologists Auckland
5. White Rabbit Ink
Anything goes at White Rabbit Ink. Famous for their beautiful watercolor designs, the artists at White Rabbit Ink in Auckland provide an intimate atmosphere where you can get just about any design you can dream of. If you're looking for a more down-home atmosphere, make sure to check out this joint, where owners Lusi and Ace will work with you until you are 100% satisfied. White Rabbit Ink is one of the best place to get a tattoo in Auckland city.
Decorate your body at 18 Turanga Rd, Henderson Valley, Auckland 0612, New Zealand or call and schedule at +64 29 423 2889.
6. Sacred Tattoo Shop
With over twenty years' experience, Sacred Tattoo Shop has become one of the hottest tattoo parlors in the region. Here, you will find traditional Japanese ink and Western options alike from some of the most-respected artists anywhere in Auckland. Walk in or call ahead to secure your spot at Sacred Tattoo Auckland.
Ready to be inked? Visit Sacred Tattoo Shop at 521 New North Rd, Kingsland, Auckland 1021, New Zealand or call at +64 9-365 1839.
7. Ink Rush Tattoo
It's no wonder people are rushing to this one-of-a-kind studio. Established in 2011, Ink Rush Tattoo offers flexible styling at mid-range prices. From realistic designs to fine line work, the experts here work with you to give you exactly what you need in an efficient, hygienic manner.
Feeling your own ink rush? Schedule your appointment at +64 210 361 220 or visit in person at 368 Great North Road, Henderson, Auckland 0612, New Zealand.
8. Gargoyle Tattoo Shop Auckland
At Gargoyle Tattoo Shop, you can get a tattoo that's as "BA" as the parlor's name. Of note, Gargoyle is one of the cheapest and most-respected tattoo parlors in Auckland, a testament that quality can be offered at lower rates. Experts here are proficient in a variety of styles and can give you what you are looking for in a safe, hygienic space.
Schedule your appointment at +64 22 529 1500 or visit in person at 23 Eric Backer Place, Papatoetoe, Auckland, New Zealand, 2025.
9. Black Cat Tattoo
Don't worry—Black Cat Tattoo offers nothing but good luck. Here, you can get that fine line, Americana, Japanese, or black and grey tattoo you've been looking for. A range of artists working in diverse fields are prepared to give you just what you want—no matter how tricky the style.
Black Cat Tattoo also offers free consultations for your convenience. Knowing this, call Black Cat at +64 9-815 6340 or stop by at 5x Central Road, Kingsland, Auckland, 1021, New Zealand.