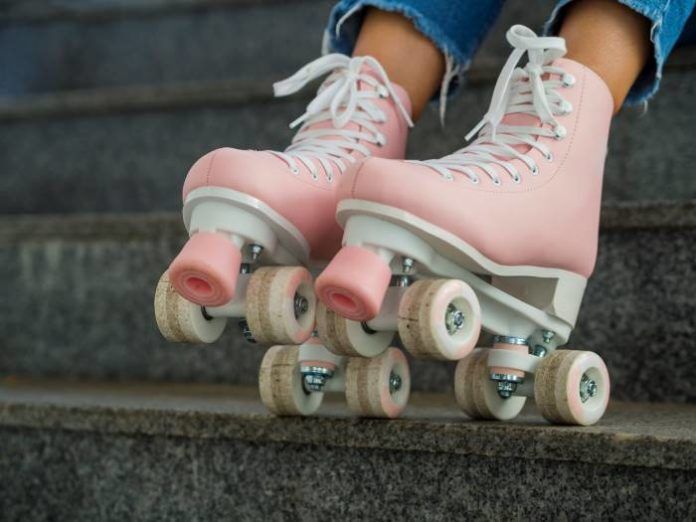 Are you looking for a roller skating rink in Auckland?
Whether you are looking to improve your health, planning a birthday party, or looking to take a new hobby, we have listed the top 3 places for you to get your skates on and start rolling.
Benefits of Roller Skating:
1. Good for the Brain – Exercise releases endorphins, which can improve mood and even help with anxiety and depression. Whether it is spending time skating with friends, family, or on your own, skating is a great mood-booster!
2. Burning Calories – Roller skating is an efficient way to burn a large number of calories in a relatively short amount of time.
3. Social Activity – Roller skating is a great social activity that can be done with friends
4. Improving Balance and Coordination – When roller skating, you will learn to master the techniques needed to improve your form. Roller skating improves your balance by using your lower-back and abdominal muscles to roll forwards and backward.
5. Leg Workout – Roller skating is a fantastic leg workout, toning and strengthening the entire leg over time.
---
1. Glenfield Activzone
Address: 30 Downing Street, Glenfield, Auckland 0629, New Zealand
Website: https://aucklandleisure.co.nz/activities/roller-and-inline-skating/
Telephone: +64 9-484 7070
Opening Hours:
Monday – Friday – 9:00am – 9:00pm
Saturday & Sunday – 1:00pm – 3:00pm
Glenfield ActivZone Leisure Centre is Auckland's adaptable skate and indoor recreation centre, and is also a great way for people to get out and socialise, aids in improving your health, whilst having a ton of fun!
2. Skateland Roller Skating & Sports Rink
Address: 66 Mountain Road, Mount Wellington, Auckland 1072, New Zealand
Website: http://www.skateland.co.nz/
Telephone: +64 9-570 4811
Opening Hours:
Friday – 6:00pm – 8:00pm
Saturday & Sunday – 2:00pm – 4:00pm
Skateland Roller Sports Rink is located in Mount Wellington in the city of Auckland, and is Auckland's premium indoor skate stadium. There are a range of different sessions you can book at the sport rink. You can even book Skateland for your own private skate party in their party room. Skate sessions run during school holidays, and you can learn to skate at the skating rink.
3. Auckland/Waitakere Roller Sports Club Inc
Address: The Trusts Arena, 65-67 Central Park Drive
Website: https://www.sporty.co.nz/awrsc/Learn-To-Skate/Learn-To-Skate-Details
Telephone: 021927033
Opening Hours:Tuesday nights – 5:30pm
Auckland Waitakere Roller Sports Club provides Roller Skating classes and competition opportunities in West Auckland. Their mission is to create an environment where all skaters and officials achieve personal excellence, while enjoying their roller sports experience. They foster a safe and friendly atmosphere for people with a passion to develop their goals as people and as skaters.
Check Out: