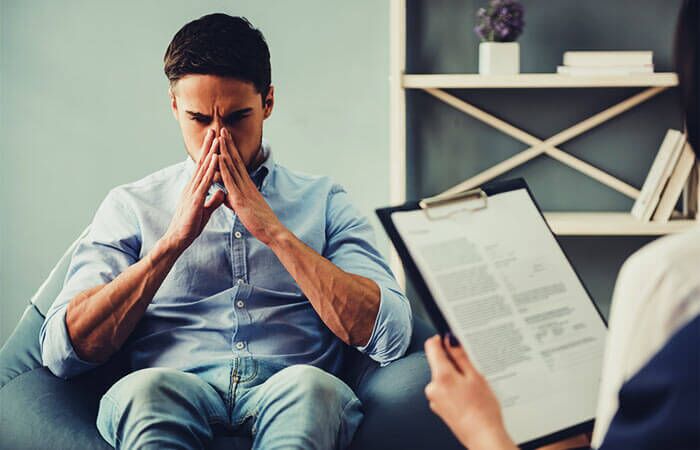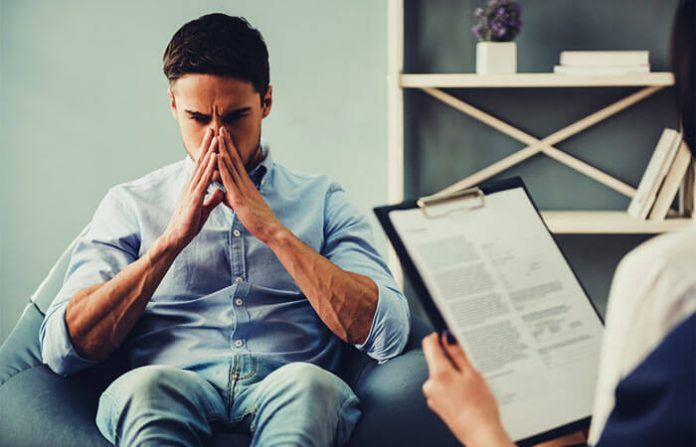 If you're suffering from any number of mental health issues, make up your mind to visit a top Auckland psychiatrist today. Whether you're suffering from clinical depression, past trauma, or are having trouble in your relationship, you can benefit greatly by visiting the renowned mental health professionals who call Auckland home.
In this guide, we'll go over the seven best psychiatrists in Auckland so you can get on the path to better mental health today. Specifically, we'll include a range of different clinics and professionals who specialize in various treatment methods and mental health issues.
Keep reading to see how these top doctors can help you!
8 Best Psychiatrists in Auckland
1. Practice 92
| | |
| --- | --- |
| Best for | Anxiety and Depression |
| Services | ADHD, Anxiety, Child/Teen Mental Health, Depression, Personality Disorders, Relationships, Trauma, Sexual Abuse |
| Operating Hours | Monday-Friday, 8AM-6PM |
| Address | 1 Saint Albans Avenue, Mount Eden, Auckland 1024, New Zealand |
| Phone Number | (09) 638 9804 |
Over the last several years, Practice 92 has established itself as one of the top mental health facilities anywhere in Auckland. Home to ACC-credited psychiatrists who treat a range of mental disorders, from child ADHD to severe depression, Practice 92 cares about treating patients from all walks of life.
Specifically, the clinic is known for its spectacular work in treating anxiety disorders and depression, with the staff on hand taking the next step to move patients out of the cycles of anxiety and into more stable and fruitful mental conditions. Both short- and long-term treatment plans are available for a range of mental health issues.
Practice 92 is a private facility with ten top-of-the-line doctors ready to help you with your psychiatric needs.
2. Auckland Mental Wellness Centre
| | |
| --- | --- |
| Best for | Children and Adult Mental Health Issues |
| Services | Anxiety, Child Mental Health, Drug/Alcohol Abuse, Insomnia, Trauma, Workplace Issues |
| Operating Hours | Monday-Sunday, 9AM-8PM |
| Address | Flat Bush, Ellerslie, Avondale Branches in Auckland |
| Phone Number | 09 558 4455, 021 960 303 |
The Auckland Mental Wellness Centre (AMWC) is one of the city's premiere and most comprehensive mental health facilities, bringing to the table years of experience in treating an extensive range of mental health issues. AMWC Centre employs several trained professionals versed in a variety of therapeutical techniques, including Cognitive Behavioral Therapy (CBT), Dialectical Behavioral Therapy (DBT), and Acceptance and Commitment Therapy (ACT).
AMWC is the place to go for general mental health concerns, particularly those related to anxiety and depression. It's also a proven-effective location for individuals of all ages—making it a great place to take your kids if you suspect something is going on. As with all psychiatric clinics in Auckland, patient confidentiality, safety, and wellbeing are top priorities for AMWC.
Read next: Best Tattoo Artists in Auckland
3. Healing Minds
Healing Minds is more than just a comforting name. An innovative clinic with over three decades' experience in the business, Healing Minds provides non-invasive treatment for obsessive-compulsive disorder, depression, and more. The renowned clinic is headed by Dr. Mendel, who helped pioneer TMS therapy (a form of magnetic therapy that calms nerve cells) in New Zealand and who is an Accredited Member of the Faculty of Adult Psychiatry of the Royal Australian and NZ College of Psychiatrists.
This famed clinic focuses on a two-part program that involves understanding the underlying issues that plague patients and to provide them with effective treatments for conditions such as OCD and Bipolar disorder. Through TMS therapy, Healing Minds seeks to restore patients to healthy mental living for a more fruitful life.
4. Totally Psyched
At Totally Psyched, better mental health is as exciting as the name implies. This highly rated clinic is a go-to spot for families in the Auckland area. Specializing in care for kids, teens, and young adults, Totally Psyched has been changing lives in New Zealand's biggest city for years. The experts at Totally Psyched know how to work with children and teenagers to bring about real mental health benefits. Importantly, both individual and family therapies are offered, making it a safe environment for first-time therapy seekers.
From Mindfulness and Schema therapies to more traditional treatment options such as Cognitive Behavioral Therapy (CBT), Totally Psyched provides the treatment option you or your child need to get back on track.
5. Dr. Greg Finucane
A specialist in neuropsychiatric disorders, Dr. Greg Finucane is one of the best psychiatrists in Auckland in terms of patient care and real results. Those with conditions such as Parkinson's Disease and Huntington's Disease benefit the most from Dr. Finucane's treatment. As such, the practice has become a leading location providing care to senior citizens in the Auckland area. In addition to this, the clinic is a leading treatment provider for adult ADHD.
The primary methods of treatment offered at Dr. Finucane's clinic are Cognitive Behavioral Therapy (CBT) and a number of medications, including Zyban, Risperdal, and Exelon.
6. Mason Clinic Regional Forensic Psychiatry
Mason Clinic Regional Forensic Psychiatry is unique in that it treats convicts (or potential convicts) facing mental health issues such as anxiety, depression, and schizophrenia. Responding to calls by the New Zealand government for high-quality care for mentally ill offenders, the clinic is manned by some of the best psychiatrists in the nation. The psychiatric team, which is made up of experts from diverse ethnic and professional backgrounds, endeavors to create a supportive atmosphere geared toward recovery.
These efforts have led the clinic to become one of the top institutions providing medical care to the nation's courts and prisons.
7. Anxiety New Zealand Trust
| | |
| --- | --- |
| Best for | Anxiety Disorders, Depression, OCD |
| Services | Generalized Anxiety Treatment |
| Operating Hours | Tuesday-Wednesday 9:00AM-8:30PM, Thursday 10:00AM-7:00PM, Friday-Saturday 9:00AM-5:00PM |
| Address | 77 Morningside Drive, St Luke, Auckland 1025 |
| Phone Number | (09) 846 9776 |
Anxiety New Zealand Trust is a go-to location for those suffering from an array of anxiety disorders in the Auckland area. In addition to traditional anxiety, depression, and OCD disorders, the clinic also specializes in the treatment of phobias and conditions such as body dysmorphia, as well as eating disorders and even compulsive gambling.
The clinic treats individuals regardless of age, gender, or any other mediating factor. Treatment methods such as Emotional Focused Therapy (EFT), Exposure Therapy, and Family Therapy are commonly used at Anxiety New Zealand Trust.
8. Bexley Clinic
| | |
| --- | --- |
| Best for | Psychiatrists that go the extra mile with caring and respectful attitudes |
| Services | Alcohol/Drug Addictions, Depression, Anxiety Disorders, Manic Depression, Schizophrenia |
| Operating Hours | 9.00am – 5.00 pm Monday – Friday (except Public Holidays) |
| Address | 9 Green Lane East, Remuera, Auckland, New Zealand |
| Phone Number | 09 520 5280 |
Bexley Clinic is a privately owned psychiatry facility which has been operating for over 60 years. They specialize in treating a range of psychological disorders such as Manic Depression and Schizophrenia.
The team at Bexley Clinic go the extra mile for their patients, by showing genuine care and respect for all that visit the Bexley Clinic.
Full ACC cover is provided to patients who were sexually abused or have a similar sensitive case. The team at Bexley Clinic are also fully capable of handling legal issues surrounding if a senior's will is invalid.
The Wrap Up
At these incredible Auckland-based psychiatric clinics, you can take a load off your mind. This guide examined the 8 best psychiatrists in Auckland, from private, specialized clinics to comprehensive public centers that treat a wide range of mental health issues.
If you've got a lot on your mind, consider going to any one of these fine institutions.