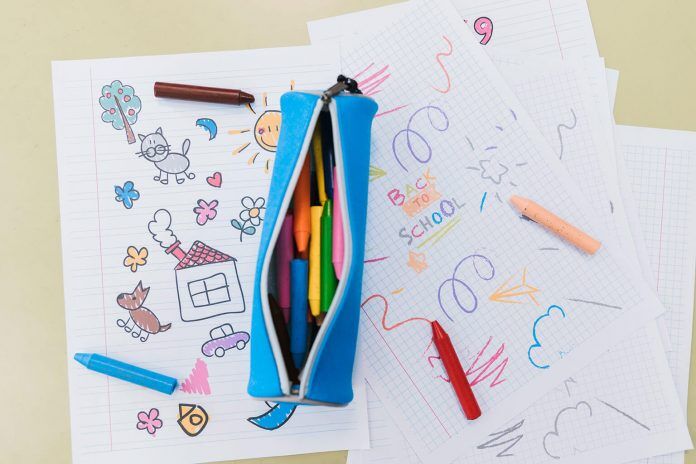 If you're using New Zealand's ever-improving calculation to find the most suitable schools in the Auckland area, this may just be the article you've being looking for.
Finding good or outstanding primary schools where you live and as close to home as possible can be quite difficult. Of course, you want to make sure you send your little one to the primary school that will offer the most in future learning and personal growth as part of their first years of schooling.
Luckily, with New Zealand being top in educational funding, the island of Kiwi's knows how to decipher the best from the good. In New Zealand, this is done through the use of a decile system. This system calculates data on the amount of students from low-income households as a percentage of the schools whole, and based on that a score is given a decile number from 1 to 10. The higher this decile is, the less financial support needed from the New Zealand government.
However, it must be noted that New Zealand's Ministry of Education is always seeking to improve the existing systems. And, in recent events, a new education system called the Equity Index has been discussed for implementation in 2022. The aim of this is to improve the New Zealand's decile system's ability to calculate which schools may need further funding. These results are used to reduce the amount of children being marginalised by poverty.
New Zealand has a profound reputation as a provider of top notch education for its people. It offers excellent opportunities to their local and international students.
How do we know as parents what the best education looks like? This can be hard to tell. There are several factors that add to what is considered to be the best school for your child, ranging from teaching, environment , culture and its communities, to mention but a few.
The quality of education is in how these factors work together. A great education is not necessarily enough if the school values only part of it. Having a great schooling environment usually will not be be enough if the quality of teaching is poor.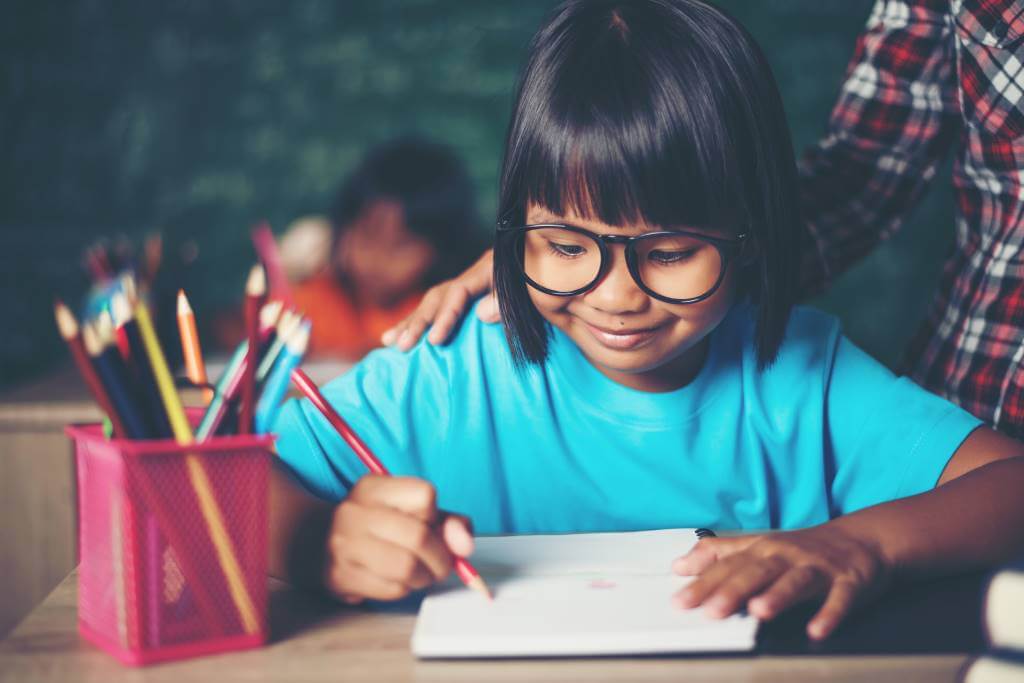 What makes a great school different from one which is not?
A key factor is how a school balances all the various dynamics, such as how teachers interact with students and how much flexibility does individual schools give their teachers. This is key to ensure your child gets the best schooling experience, especially in their early years when they learn and grow their own identity. This early foundation will stay with them throughout their lives, into their university or college years, and into their working careers.
Studies have shown that students who learn through schools in New Zealand with the highest decile rating had higher educational success. Hence, this list of primary schools in the Auckland region comprises only 10th Decile schools.
Read next: Top Luxury Leather Bag Shops
Without further ado, lets share the ten schools sorted in alphabetical order, with the first school as featured in the Education Review Office:
Ararimu School, Drury, New Zealand
Catering for years 1 to 8, Ararimu School in Drury has a modest roster of approximately 150 students each year. Not only do they succeed in academic achievements, they support yearly events such as art week and agriculture day to get kids to be creative.
The ERO has said that this primary school's vision of respect, integrity, leadership, and excellence are very prevalent throughout the school's atmosphere among students, teachers, and parents
Churchill Park School, Glendowie, New Zealand
Standing tall as one of the elite schools, Churchill Park enrolls students from years 1 through to year 8. During this period, they elevate key skills to help students become communicators, risk takers, problem solvers, creators, and team players.
The ERO report praises Churchill Park School for enacting the values of respect, excellence, and honesty among all attendees. As well as this, they have noticed that children all experience a high sense of belonging in this primary school.
Must read: Best Christmas Light Displays 2022
Glendowie School, Glendowie, New Zealand
Again, taking students from year 1 to year 8, this school regularly reports the academic achievements in reading, writing, and mathematics, as well as wellbeing and attendance, to be of a very high standard.
The ERO understands the school requires evaluation of the integration of bicultural and Maori practices, but acknowledges it's having excelled in encouraging children to achieve excellence in every aspect of their education.
Gulf Harbour School, Gulf Harbour, New Zealand
Located on the Whangaparaoa Peninsula, this particular school has been credited for its welcoming approach to create confident and articulate learners.
As per the ERO report, the Gulf Harbour School has an even split between the boy and girl students, and provides every child with the tools needed to meet consistent standards to obtain the national average across the school.
Hobsonville Point Primary School, Hobsonville Point, New Zealand
With a mantra to "reach for the sky", it is very prominent throughout their authentic learning. They even have picnics available throughout the year to promote outdoor enjoyment.
The ERO has considered the Hobsonville Point Primary School to be strong in performance and achieving valued outcomes. These values being to innovate, engage, and inspire the future generation of our people.
Kohimarama School, Kohimarama, New Zealand
Kohimarama Primary offers their 500 students 8 years of empowered and collective learning. Situated close to Kohimarama Beach and the Michael Joseph Savage Memorial Park, kids have a historical and varied landscape to broaden their minds.
The ERO fulfilled its purpose in identifying areas of success. For example, the Kohimarama School has notably independent students with high levels of positive learning engagement. There is also a strong sense of pride running through the school halls.
Maraetai Beach School, Maratai Beach, New Zealand
The Maraetai Beach School is the Auckland primary school offering their kids extra-curricular activities to activate and stimulate the young minds of tomorrow. Examples include: ukulele, sign language, 'techsperts', dance, sailing, beach and water safety, and 'tryathlon'.
Within the Education Review Office report, it is evident that this school provides a high-class leadership role with an inclusive culture.
Read next: North Shore Mechanics
Silverdale School, Silverdale, New Zealand
With a 140-year history, and taking over 800 pupils from years 1 through to 6, Silverdale Primary School has tried-and-tested teaching methods for excellence. Their core values are screamed through their methods: kindness, respect, excellence, and integrity, which are instilled in every student that is part of this school.
The ERO report shows how Silverdale has time-and-again sustained their high-levels of reading, writing, and mathematics. And the school places a large emphasis on bringing more Maori pupils through the doors for equal opportunities and diversity projects.
St Heliers School, St Helliers, New Zealand
Classed as a full-primary, St Heliers School – situated near Achilles Point – takes children from year 0 all the way to 8. And, with a full school calendar, you can expect children to be occupied day-in-day-out.
Their ERO statement shows that St Helier School is equipped and motivated to help every child needing further attention in areas for academic achievement. With this, it is unsurprising to hear that the school holds above-average performance across levels.
Waimauku School, Waimauku, New Zealand
The Waimauku School places passionate importance on organic agriculture and the care of provisional animals such as lambs. Their 'Ag Day' presents the perfect possibilities for their pupils to engage and learn in environmental difference.
The ERO report for Waimauku School defines the school's motto to be 'Opening Doors to Life's Journey'. The school's technique for implementing student ownership of learning is a positive strategy that maintains their academic success.
There are far more primary schools throughout Auckland and its suburbs providing excellent and strong learner-environments. But as you know, we couldn't mention them all. We want to focus on the top 10 schools in the 10th decile.
That said, we're here to provide you with all the information you need know to make an informed decision for your child. So, here's 5 more honourable mentions of the top primary schools in the Auckland region with 10th decile ratings:
Beachlands Primary School
Dairy Flat Primary School
Hingaia Peninsula School
Paparimu Primary School
St Thomas School
One from the 8th decile:
Patumahoe School
It takes a lot to make a school great. It take lots of hard work and perseverance from both staff and parents. Two of the factors required for a foundation of a great school is a good leader and a despotic curriculum.
*Research shows that although children start out enthusiastic, intrinsic motivation in academic subjects decreases as children progress through primary school (Perkins, 2009). Trends in International Mathematics and Science Study (TIMSS) and the National Education Monitoring Project (NEMP) also show declining levels of interest in science as students move through the primary school.
The schools accommodate from anywhere between 100 and 2000 students, and are generally well equipped when it comes to technology and are able to provide students with access to computers, internet, and a great variety of different areas when it comes to technology.
Teachers in New Zealand are required by law to be registered with the Education Council of Aotearoa, New Zealand, and hold current certification before they can teach in any school. This not only ensures that the people teaching your children are eligible to do so, but have the necessary training and qualifications as well.
Types Of Schools In New Zealand
There are 3 types of schools to choose from when looking for the best education for your child:
Public schools which are government owned and funded. This is the largest group of schools in New Zealand, with the majority of children attending these schools. Although public schools are based on being free education, they often rely heavily on parents paying a donation. The amount differs from school to school.
State schools which were former private schools but later integrated into the public school system for funding purposes. These schools are normally based on religious values such as the Catholic faith. These schools currently enroll around 10% of school children.
Private schools which account for about 5% of enrolments, with majority of these schools owned by religious or specialist education groups.
Some public, state, and private schools have single gender schools or are co-ed, with single gender being predominately in senior schools.
We hope this article meets your expectations and helps you find the right school for your family. If you would like to learn more about the New Zealand Ministry of Education's Decile System and calculations for primary schools, intermediate and high schools, and senior secondary schools, visit their website here.