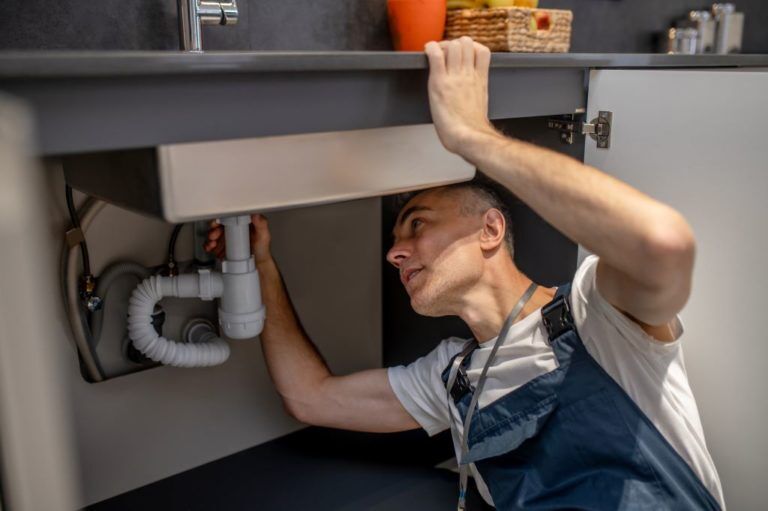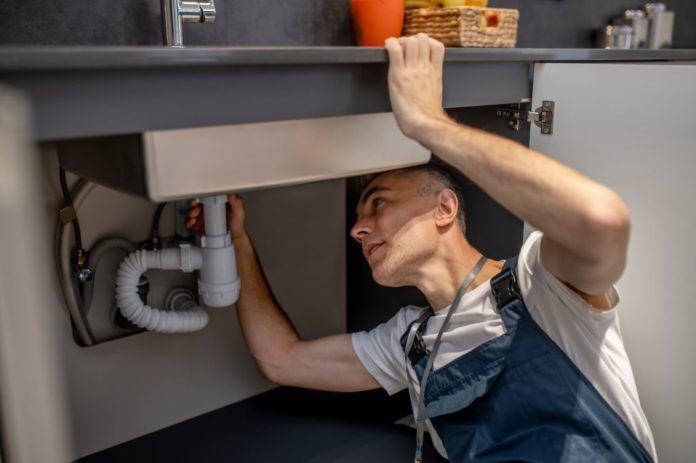 Top 5 Plumber Services
Looking for a plumbing company in Auckland?
We've compiled a list of the best plumbing companies in Auckland. They have highly qualified and experienced plumbers who are always ready for a challenge. Their team uses cutting-edge technology to resolve any plumbing issues you may be experiencing. Each of their plumbers is friendly and professional.
You can always count on them to work hard to get the job done right, and they will ensure you are satisfied with the results. All of their services are guaranteed to satisfy you.
---
Frequently Asked Questions:
How much does a plumber cost in Auckland?
Plumber rates per hour are approximately $100 + GST per hour, while apprentice plumber rates are approximately $35 + GST per hour. These are the typical hourly rates for plumbers. The estimate is based on working during normal business hours. Additional travel and plumbing callout fees, materials, and other expenses may apply.
How does a plumber charge me?
There is a set rate for labour, exclusive of GST, and it is typically between $90 and $120 an hour. There is usually a first-hour minimum.
You will be charged for both materials and parts if the plumber has them in their van or if they need to pick them up from a plumbing store. Additional charges may apply.
You will most likely be charged hourly on equipment that isn't standard, such as TV cameras, concrete cutters, wet back vacuums, etc.
A plumber may charge travel costs (this may be included in the labour charge) – travel costs are generally incurred from when he leaves to when he returns from the job. Any parts you need will also have to be purchased from a plumbing store.
GST (15%) – The total of 1, 2, 3 and 4 above will be added.
What are the best ways to get the best price for my plumbing work?
When you find a leak, shut off your water main – this way you can manage the situation and minimise your chances of getting ripped off by a plumber you find on the road.
You should shop around – plumbing issues often cause homeowners to panic buy. Get an estimate of the job, as well as how much the travel and parts markup will cost, by calling around and explaining your plumbing needs.
Make sure you check whether GST is included in the quote you get since prices and quotes usually do not include it.
Plumbers often charge travel time to and from their customers, so the closer your home is to the plumber and the plumbing store you need, the lower the labour cost will be. Consequently, if you live in an out-of-town property, you will pay more.
Be aware that an out-of-hours visit (such as from 6pm to 7am on weekends) will often cost more than during normal hours. In cases where the job can be done the next day, don't charge a weekend or late-night surcharge.
Paying a plumber: what do I do?
Cash with invoice
Card payment via the plumber's website (a surcharge may apply)
On-site Eftpos
CheDirect creditque
---
1. Matthews Plumbing and Gasfitting Ltd.
📍 32A Covil Avenue, Te Atatū South, Auckland 0610, New Zealand
🌐 https://www.matthewsplumbing.co.nz/
🕘 24/7
☎ 09 416 4084
📧 office@matthewsplumbing.co.nz
✓ Plumbing & heating systems
✓ Drain cleaning
✓ Water heaters
✓ Hot water cylinders repairs
✓ Burst pipes
✓ Equipment connections
Matthews Plumbing and Gas Fitting has been in business since 2008 and is a certified plumber and gas fitter and known for being a reliable company for plumbing services using quality materials . The company specialises in plumbing & heating systems, drain cleaning, water heaters, hot water cylinder repairs, burst pipes, leak repairs, drain unblocking, emergency services, gas services,and equipment connections for commercial and residential use.
Customer Google Review:
A valve in our hot water cylinder needed replacing and our down pipe also needed fixing as it had cracked. We have just moved into the area and I found Mathews Plumbing and Gasfitting. Friendly and knowledgeable staff, efficient and reasonably priced. Highly recommend and would use them again in the future! – Anna
---
2. Craig Plumbing Services
📍 Auckland
🌐 http://craigplumbing.co.nz/
🕘 Monday – Friday 7:30am – 5:30pm
☎ 09 215 1144
✓ Blockages and leaks
✓ Hot water
✓ Laundry
✓ Installations
✓ Renovations
✓ Repairs/maintenance
Craig Plumbing Ltd is a fourth generation family business, established by craigs grandfather, Robert Craig, in 1948.
Craig Plumbing has grown to become one of Auckland's best and most respected plumbing specialists and gasfitters from humble beginnings. They have built a reputation for quality service and will work on any job regardless of its size. Their availability, even after office hours, is what makes people choose them because they are always willing to help.
They will gladly assist you if the service you are looking for is not on their list, unlike other companies.
Several previous clients have commented that craig Plumbing is a company they would definitely recommend because they provide excellent service, give good advice, and provide a high-quality job
Customer Google Review:
Excellent service , installed a house water filter system with pressure regulator using copper pipe wor . Connected new toilet , and bath and were able to sort out the installation of a stand up faucet for the bath which another plumbing company made a mistake and were unable to complete . They listened to what I wanted to achieve and made it happen to a high standard .- David
---
3. Pipe Fix Plumbing Services
📍 197G Marua Road, Mount Wellington, Auckland 1051, New Zealand
🌐 https://www.pipefixplumbing.co.nz/
🕘 Open 24 hours, 7 days a week
☎ 021 217 2782
📧 info@pipefixplumbing.co.nz
✓ Plumbing
✓ Hot water systems
✓ Burst pipes
✓ Roof leaks
✓ Renovations
✓ Blocked drains
✓ Tapware
✓ Toilets
Pipe Fix Plumbing is well known as one of the best plumbing companies in Auckland, specialising in all aspects of residential plumbing maintenance, renovations, and new construction. Their customer service is exceptional and they offer the best plumbing solutions. To get the job done as efficiently as possible, they have the latest equipment and stock on hand. From blocked drains and burst pipes to solar heating and central heating, the team of experts at Pipe FixPlumbing Services have the skills and experience to fix all types of plumbing issues.
Customer Google Review:
Tom installed a new rainwater collection tank and pumping system for us. He and his team provided a very professional and high quality service. Work was completed to the agreed cost and schedule and the new system fully meets our expectations.- John
4. Auckland Plumbable Plumber
📍 5 Tyburnia Avenue, Mount Roskill, Auckland 1025, New Zealand
🌐 https://www.aucklandplumbableplumber.co.nz/
🕘 Open 24 hours
☎ 022 1836385
✓ Plumbing services
Auckland Plumbable Plumber's privide comprehensive plumbing services and their plumbers are trained in installing sinks, vanities, toilets, washing machines, sink erators, and repairing leaks, dripping taps, and burst pipes. They have plumbing materials in their van, but if they need special equipment, they will redirect the water, shut it off, and return at a later date.
Customer Google Review:
Would highly recommend Richard from Auckland Plumbable Plumber Ltd.The shower pan was not draining due to a blockage. Richard multi tasked to eventually find the problem which he was able to repair. Hard worker and good communication through out the process of getting the the job done. Would have no hesitation in calling Richard again for further assistance if required.Thanks again – Phillip
---
5. Sullivan Plumbing and Gas
📍7 Disraeli Street, Mount Eden, Auckland 1024, New Zealand
🌐 https://www.sullivanplumbing.co.nz/
🕘 Open 24 Hours
☎ 0800 785 5486
✓ Bathroom and kitchen repairs and installations
✓ Burst or blocked pipes, and leaking water mains and taps
✓ Exhibition stands and sink pipe outs
✓ Maintenance plumbing services
✓ Backflow prevention testing and certification
✓ Pre-purchase plumbing inspections
Sullivans has a mission to offer the highest quality plumbing, gas fitting, and roofing services to its domestic, commercial, and industrial clients. Every customer, no matter how big or small, whether you need plumbing repairs, a toilet plumbing, general plumbing services, commercial plumbing repairs, emergency plumbing, drain laying, blocked toilet, leaky taps you will be treated equally and their problems will be solved as quickly and efficiently as possible.
Sullivan Plumbing and Gas respects all customers' property and will leave their properties in the same condition they were in before we began work. Sullivan Plumbing and Gas will always use the latest ecologically friendly and cost-efficient materials. They will do their best to offer competitive pricing and provide a fair deal at the end of the day at Sullivan Plumbing and Gas.
Customer Google Review:
First class job! Sullivan's provided expert advice, were timely, very courteous and carried out the work in a very skilled and professional manner.I would highly recommend this company to anyone. – Brenda
---
Final Words
So there you have our list of some of the best plumbers in Auckland. To keep your home or business in good working order, they offer comprehensive maintenance plumbing services.
Providing fair prices and a commitment to customer satisfaction, they are your first choice for plumbing in Auckland. From North Shore to South Auckland, their team of experienced gas fitters, drainlayers, and master plumbers provides comprehensive plumbing services. Repairs of hot water cylinders to home construction are among their services.
---
Up Next: