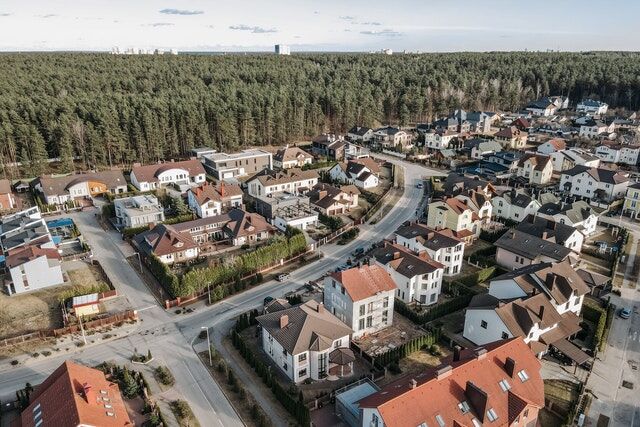 Auckland, New Zealand is a beautiful city with something to offer everyone, whether you're visiting or looking to stay permanently. If you're planning on moving to Auckland with children, you want to make sure you move to a family-friendly neighborhood. The following areas are some of the best family-friendly neighborhoods and suburbs of Auckland.
There are plenty of important factors to keep in mind when looking for a new home in Auckland. Some of these suburbs are walking distance from the city center, while others will require a commute either by car or public transport. All of these suburbs have excellent schools, so you can trust that your children will get a great education no matter which one you choose!
Devonport
Devonport is a seaside suburb on Auckland's North Shore and is a 15-minute ferry ride from Auckland city. It has a quiet village atmosphere despite being in close proximity to the city. You can even see the beautiful city lights of Auckland across the harbor! It is one of Auckland's oldest areas, so it is rich in history.
There are many waterfront restaurants and bars to enjoy. Locals and visitors alike enjoy the relaxed character of Devonport and it is definitely a great place to raise children. It has a small-town vibe, but you can still enjoy being close to the city. This area can be expensive, with the average sale price of a home being around $1.6 million.
Takapuna
Takapuna is also on the North Shore. It is about a 15-minute drive from Auckland's Central Business District. It has plenty of things for young kids to enjoy, including playgrounds and parks. It is also on the beach and people who live there enjoy kayaking, paddleboarding, and wind-surfing.
Takapuna is also the main shopping area on the North Shore. This is a great neighborhood if you want to visit shops and go to nice restaurants, and it even has a farmer's market! The schools here are great, with one of the best being Takapuna Grammar School.
Mount Eden
Mount Eden is a community about 4km from Auckland CBD. This is one of the "old money" areas of Auckland, and it is also a beautiful place to live if you want to be close to nature. It is located on a dormant volcano, which is also known as Maungawhau. It is easy to get to other areas of the city from Mount Eden via public transport, so this is a good area to live in if you don't want a car. This neighborhood is also located close to Epsom, which has several prestigious secondary schools.
Epsom
Epsom is an affluent suburb located about a 12-minute drive from Auckland CBD. It is near other popular neighborhoods such as Mt Eden and Greenlane. This is a popular place for families because it has some of the best grammar schools, such as Auckland Grammar and Epsom Girls' Grammar School. It can be more expensive than other areas, but the great schools are worth it.
Epsom also has plenty of nice shops and restaurants and is a popular destination for visitors wanting to stay at a bed and breakfast. It is walking distance from popular destinations such as Mount Eden Summit and Auckland Domain.
Remuera
Remuera is another affluent suburb in the inner city of Auckland. This is a great place to live if you want easy access to downtown Auckland and popular nature destinations such as Mount Hobson, the Orakei Basin Reserve, and the Waiatarua Reserve.
This is one of the oldest suburbs in Auckland and it has a rich history, in addition to being family-friendly and a great destination for nature lovers. There are many large family homes and residents can enjoy quiet streets, even though this suburb is close to the city.
This community offers plenty of specialty shops and restaurants. There are large mansions and high-rise apartments, so you have your pick of properties to suit you and your family.
Henderson
Henderson is a major suburb in West Auckland. It is about 13km from Auckland city center and 2km from the Whau River, which is the southwestern part of Waitemata Harbour. This is a beautiful area that is home to many walking trails and even a disc golf course!
Henderson High School is one of the top secondary schools in Auckland, so this is a great place to move if you have teenagers. There are plenty of things to do in and near Henderson as well, including visiting the WestCity Waitakere Mall and the Corban Arts Centre.
Howick
If you want to live further from the inner city, Howick is a great choice. This is a suburb in East Auckland that is about a 30-minute drive from the downtown area. Howick is known for it's friendly, welcoming community, so this is a great place to move if you've never lived in Auckland before!
There are plenty of property types here, including colonial-style homes and modern apartment buildings. There are also multiple primary and secondary schools, all of which have good ratings. This is a quiet area, but that doesn't mean there's not things to do! Howick has a beach, golf courses, and its own sports clubs.
Meadowbank
Meadowbank is a good choice if you like the vibe of a suburb like Remuera, but don't want to pay as much for property. This is a safe, quiet suburb that is located on the Orakei Basin, about 10km from Auckland CBD. It has a commercial center with multiple restaurants, shops, cafes, and bars. You can also visit the Meadowbank Shopping Centre.
Meadowbank is a great place to live if you love the outdoors. You can take a walk on the Orakei Basin Walkway Loop or visit the Rutherford or Waiatarua Reserves. This is also a great place for families because of the top-quality schools. Mount Carmel Catholic School and Meadowbank School are some of the best schools in Auckland.