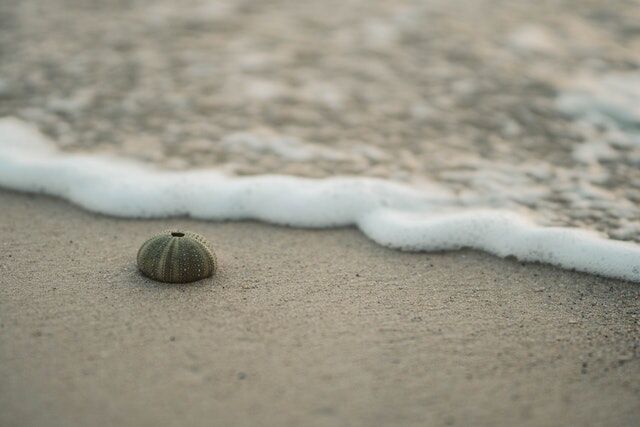 Kina is undoubtedly one of New Zealand's signature meals, but finding the right spot to eat and savour this urchin can be challenging. There are a lot of Kina spots all over Auckland, but not all of them will get it right. The disappointment and dissatisfaction when your meal isn't made right cannot be overemphasized, thus the need to patronize only the best spots.
In this article, we have compiled a list of top kina spots in Auckland that don't only promise you top-quality service delivery but are also recommended by a lot of other customers. You will also find kina diving spots where you can readily find this seafood.
Below are our top choices:
Toby's Seafood
📍 628 Great South Road, Ōtāhuhu, Auckland 2025, New Zealand
🌐 http://tobysseafoods.co.nz/contact/
🕤 Monday – Wednesday: 7 am – 7 pm
🕤 Thursday: 7:30am – 5pm
🕤 Friday – Sunday: 7:30am – 9:30pm
☎ +6492764589
Services
Delivery
Dine-in
Takeaway
Toby's Seafood is a restaurant in Auckland that offers you a variety of menus, including a kid's menu and small plates. The available dining options are breakfast, lunch, and dinner.
It's a restaurant that also considers those in wheelchairs as it's wheelchair accessible and perfect for kids. This makes it the perfect location for a family to get delicious seafood, including kina.
Oceanz Seafood Henderson
📍 Pioneer Plaza, Pioneer Street, Henderson, Auckland 0612, New Zealand
🌐 http://www.oceanzhenderson.co.nz/
🕤 Monday – Friday: 8am – 5:30pm
🕤 Saturday: 8am – 5pm
🕤 Sunday: 8am – 4pm
☎ +6498363648
Services
Sales of a variety of seafood
Dress seafood on request
If you are looking for a spot that provides fresh and quality seafood with good hygiene practices and customer service in Auckland, Oceanz Seafood Henderson is a top choice.
There are a variety of food for sale in different categories, including fish fillets, salmon, smoked fish, whole fish, crab, prawns, whitebait, mutton bird, shellfish, squid, octopus, and cuttlefish, as well as dry goods.
As part of their service, you can have your fish dressed for you, and you can always count on the kina here to be fresh.
Kingi
📍 Tuawhiti Lane, 29 Galway Street, Auckland 1010, New Zealand
🌐 http://www.kingibritomart.com/
🕤 Mondays – Fridays; 7am – 8pm
🕤 Saturday and Sunday; 8 am – 11 pm
☎ +6493009596
Services
Kingi is one restaurant that serves just seafood. They have made a name for themselves and are good at service and food quality. And so, for the best of kinas, look no further.
It's also a good location for events and chef's table experiences, as you can bet on the top-notch food delivery and ambience.
Grumpys
📍 221 Great South Road, Papakura, Auckland 2110, New Zealand
🕤 Tuesdays – Thursdays and Saturdays: 9 am – 7 pm
🕤 Fridays: 9am – 7:30pm
☎ +6492962700
Services
Quality service in terms of speed, quality of food, and pricing are some of the perks Grumpys offers. It's a seafood restaurant that offers you a variety of meals, including kina, in a cozy environment, putting your comfort first.
You have dining options of lunch and dinner, and the wheelchair access takes the customer experience to a whole new level.
Army Bay Beach
📍 1468 Whangaparaoa Road, Army Bay, Auckland 0930, New Zealand
🕤 Monday – Sunday: 24 hours
☎ +6493010101
Services
Spot for picnic
Beach watch
Kayaking, paddle boarding, and boat launching
Army Bay Beach prides itself as a sanctuary for recreation and relaxation. It features a car park that gives visitors a good view of the beach and its bank.
Several activities, like kayaking and boat rides, make your visit more memorable. The beach serves as a habitat for wildlife and sea life, such as fish and kina.
Best Baits
📍 1 Coronation Road, Māngere Bridge, Auckland 2022, New Zealand
🌐 https://www.tpk.govt.nz/mo-te-puni-kokiri/kokiri-magazine/kokiri-6-2007/best-baits
🕤 Tuesdays – Thursdays: 8 am – 7 pm
🕤 Fridays: 8am – 8pm
🕤 Saturday: 7am – 7pm
🕤 Sunday: 7am – 6pm
☎ +6496367103
Services
Best Baits is the go-to if you need adequately cooked fresh seafood. Their customer service and serene environment, amongst other things, put them in great light and let them stand out among competitors.
If you are wondering where to get tasty and fresh kina in Auckland, this is one of the best spots to check out.
Takanini Fish Mart
📍 230 Great South Road, Takanini 2112, New Zealand
🌐 http://www.fishmart.co.nz/
🕤 Mondays – Sundays: 9am – 6pm
☎ +6492960053
Services
Takanini Fish Mart caters to the needs of both private customers and restaurants by providing only fresh seafood, like kina. Their products include fillets, prawns, crabs, octopuses, smoked fish, and whole fish. Their supplies are stocked daily, ensuring that nothing stale is sold to a customer.
So if you are craving kina and need a spot for only a fresh supply, this is your destination.
Mahurangi Regional Park
📍 192 Ngarewa Drive, Mahurangi West 0983, New Zealand
🌐 https://www.aucklandcouncil.govt.nz/parkmaps/map-mahurangi-regional-park.pdf
🕤 Mondays – Sundays: 6am – 9pm
☎ +6493010101
Services
Picnic spots
Campgrounds
Accommodation
Mahurangi Park brings you close to nature with its rich history, beauty, animal life, layout, and kina serving. The park facilities give you everything you need to make your holiday or moment away from reality a memorable one.
There are several picnic spots to choose from, and you can bring your gas grill for the complete experience. The campground is open, although not without limitations, but you can benefit from this and have an overnight outdoor experience.
Shakespeare Park
📍 1501 Whangaparaoa Road, Army Bay, Auckland 0930, New Zealand
🌐 https://www.aucklandcouncil.govt.nz/parks-recreation/Pages/park-details.aspx?Location=226
🕤 Mondays – Sundays: 6am – 9pm
☎ +6493662000
Services
Camping spot
Lodging
Wedding or other events
Shakespeare park is the true definition of fun as there are a lot of activities to be done here. Its beautiful scenery makes it an excellent spot for your picnics or destination events like weddings.
Those who love to be one with nature can benefit from the tracks through the forest, bush, and wetlands. Varying lengths and types of biking tracks are also available for mountain bikers.
Different types of boating, diving, and surfing are available here, and your only problem would be the lack of time as there is a lot to do. You can fish at low tide and pick up kina from this spot.
Choosing the Right Kina Spot
Whether fresh or cooked, these restaurants and shops are sure to meet your needs if you need kina. They offer almost every seafood you need, especially the local seafood from the coast of Auckland.
You can also get your hand on fresh kina by visiting any of the destinations' beaches and resorts listed here. Come prepared with your diving gear and get the most out of these top spots.