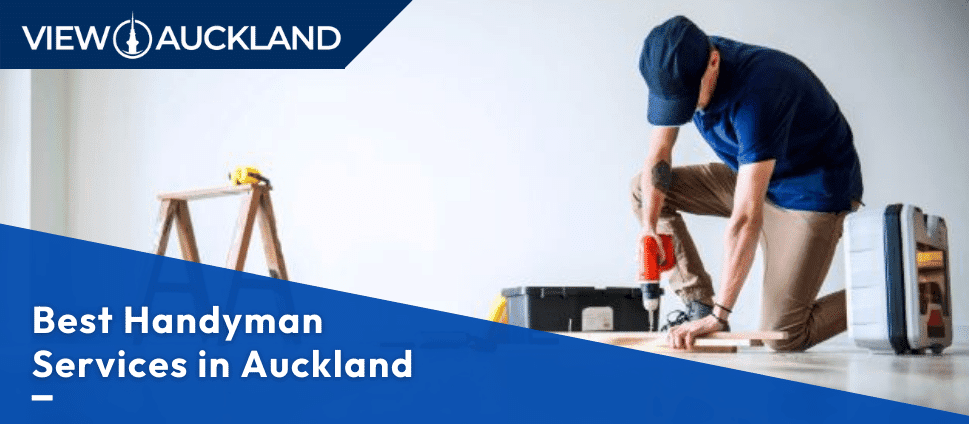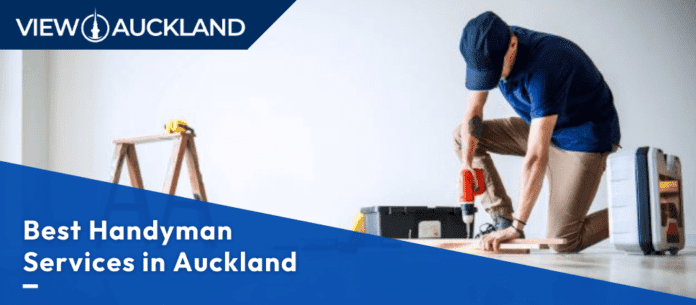 Property maintenance is an important part of keeping your home clean and functioning. A crucial aspect of maintenance is hiring a handyman service. However, it can be confusing to choose the right handyman for your needs with so many options.
That is why we bring you the scoop on the 11 handyman services that offer an exceptional service. They are reliable, and they offer various property improvement work such as cleaning, gardening, plumbing, carpentry work, and much more.
Also Find: The Best Washing Machine Repairs in Auckland
1. Jim's Handyman
Address: 3 Mettle Lane, Takanini, Auckland, New Zealand
Services: General Handyman. Full renovations. Minor Renovations. Residential, Commercial and Industrial Building maintenance.
Best Known For: Auckland's Premium Handyman Service
Contact Information: 021343965
Email: papakura@jimshandyman.co.nz
Auckland's Premier Handyman Services – Jim's cover all areas of property maintenance, repairs and renovations.
From fixing a kitchen tap through to renovating a full Bathroom, they do it all. Jim's also service industrial and commercial properties with the likes of building maintenance and shop fit-outs.
Other work we cover:
– Deck construction & repairs
– Pergola and gazebo construction & repairs
– Concrete paths & patios
– Wall repairs & construction
– Roofing repairs
– Gutter cleaning/repairs
– Shelving install & repairs
– Shop fit outs
– Shed construction & repairs
– Playground equipment
– Fence (timber, aluminium, corrugated steel, other)
– Gates (timber, aluminium, steel, other)
– Pressure washing
– Door and window repairs
2. Goodnest
Address: 228 Queen Street, Auckland CBD, Auckland 1010, New Zealand
Services: Wiring, gate, fence, and electrical repair, gardening and mowing lawn, home cleaning, interior painting, and removing rubbish
Best Known For: Instant connection to available handyman
Contact Information: +64 9 281 5256
Do you want a quick and efficient handyman? Then Goodness is the top choice to find such services. Their website is incredibly user-friendly, and it allows you to hire people from different trades inside Auckland. The process of finding such people is quick and efficient, so all your issues will be resolved in a short period.
You can also access their app, which is available on both iOS and Android. From there, you can choose the services you want to avail for your home, such as gardening, plumbing, cleaning, etc. The best part is that their work is recognized all over the country.
They have been featured in many places such as NZ Herald, House & Garden, The Spinoff, and many others. So, you know you can count on them to provide you with high-quality and exceptional work.
3. Handyman And Gardeners Ltd.
Address: 5-B Butley Drive, Farm Cove, Auckland 2012, New Zealand
Services: Landscaping, plumbing, carpentry, gardening, electrical repairs, exterior work, decoration, and much more
Best Known For: Expert and knowledgeable team
Contact Information: 027 6162 146
Handyman & Gardeners Ltd., are known for their expertise in the handyman area. Each of their servicemen knows how to do everything from repairs to decorating to installing and much more. So, you will get an expert technician who can perform a variety of jobs with brilliance.
The experts at Handyman & Gardeners are punctual and incredibly skilled so that you will have a great experience with no hassle. Their pricing is also affordable, which means you can get various jobs done on your list at a minimum cost.
Contact them now for the best all-rounded handyman services in Auckland.
4. Auckland Building Maintenance
Address: Suite 7993, 17B Farnham Street, Parnell, Auckland 1052, New Zealand
Services: Maintenance, refurbishment, repairs, and handyman work
Best Known For: Effective work
Contact Information: 021 0237 6813
This company is known for the work that they do. They offer exceptional services that are incredibly effective. Their job will last you a long time without you encountering any issues.
The team is filled with highly skilled workers who are great at what they do. Their approach is effective, and their manner with their customers is friendly. So, you can expect the highest-quality work from them.
Contact them now for more details on what they do, and the various services they offer.
5. Handymanners
Address: 12 Massine Place, Randwick Park, Auckland 2105, New Zealand
Services: Property improvement and maintenance, repairs, installation, and other handyman work
Best Known For: Property maintenance and handyman work
Contact Information: 09-281-3233
Do you want to experience an all-rounded service? Then look no further than Handymanners. They are amazing at what they do, and they are known for providing the best property maintenance in the region. No job or project is small or big for them.
They have handled various jobs over the years, and so they have plenty of experience in performing all kinds of handyman work. They have been nominated for many Business Awards because people of the region have recognized their exceptional work. The best part is that they will do everything within your budget so you don't have to spend too much money.
Contact Handymanners now for an experienced and well-reputed handyman. The team of specialists will take care of all the problems and fix everything on your property for you.
6. Craft Construction Group
Address: Auckland, New Zealand
Services: Villa restorations, residential renovations, and new builds
Best Known For: Renovations and restorations
Contact Information: 0800 4 CRAFTDo you want to make some property improvement or create your dreams' property? Then you need to contact the Craft Construction Group. They are known for the restorations and renovations they do all over Auckland. The team is filled with the best engineers, builders, architects, and other experts.
With their service, you will come one step closer to having the home of your dreams. Their building and handyman work is unparalleled so that you will get the best quality work from them. After all, they have specialized in restorations and restorations.
So, give them a call now to create the home of your dreams and go one step closer to having your dream home.
7. Property Assistant
Address: 10A Nihill Cresent Mission Bay, Auckland, New Zealand 1071
Services: Building maintenance services and handyman work
Best Known For: Custom-tailored service
Contact Information: 022 1668398
Property Assistant and its team is always there to take care of your entire property. They do property management, maintenance, and they provide a variety of handyman work.
Do you live in a building and need someone to do maintenance regularly? Then Property Assistant is the best place to hire. They assign their clients a project manager who aims to take care of all your property needs.
The best part is that you can get tailored services for your requirements. They provide you with all that you need so that you can be satisfied with their work. The team will also provide you with the best advice so your building maintenance can be done in the best way possible.
For more information on the services they offer, you can feel free to get in touch with them, and they will be more than happy to answer all your queries.
8. RHM Construction
Address: 22 Simpson Road, Ranui, Auckland 0612
Services: Extensions, complete renovations, and handyman work
Best Known For: Eco-friendly practices
Contact Information: 027 519 0342
Do you want a sustainable and eco-friendly solution to your problems? Then RHM Construction can provide the best handyman work in this area. They are well-known for their eco-friendly methods all over Auckland, which is why many people opt for their services.
The team is specialized in using effective but sustainable methods so that the service done is exceptional, and it doesn't harm the environment in the process. That is what we absolutely love about their service. They will take care of your home and the environment simultaneously.
They follow all safety and health protocols, and they are always working on improving these standards so you can have the best experience with them. RHM Construction is part of the Builders Association so you can trust them with all the handyman work.
9. Chands Construction And Homes Ltd
Address: 19a Atkinson Avenue, Papatoetoe, Auckland 2025, New Zealand
Services: Renovations, fencing, interior, and exterior painting, decking, building work, awning, new homes, handyman work, and pergola
Best Known For: Site Safe accredited and Licenced Building Practitioners
Contact Information: 0210 266 4110
Chands Construction does the best job when it comes to anything related to your home. Their experienced and qualified team can handle everything from home renovation basics to more complex handyman jobs. No handyman work is too small or big for them because they do everything.
The team is filled with painters, bricklayers, roofers, builders, plasterers, and many others. They will come to your site to assess what needs to be done so that they can provide you with a high-quality service.
Chands Construction is also well-known for performing various installations on the property such as windows, fences, doors, decks, and various other things. They can also build all these items as they are expert builders.
So, you know who to call to get different jobs done on your property. Chands Construction will take care of everything for you to have a beautiful property to reside in and call home.
10. Maintenance Brothers
Address: 2/170 Norman Lesser Drive, St Johns, Auckland 1072, New Zealand
Services: Kitchen renovations, handyman work, installations and repairs, flooring and tiling, plastering and painting, and low ground deck work
Best Known For: Installations
Contact Information: +64 210 284 3348
Maintenance Brothers are known for the diverse jobs they do. They can perform everything from a sink installation to flooring and tiling. Their expert team is filled with many individuals who specialize in these areas.
You can opt for these services, and if there is any other service you want to get done, you can always ask them. If they have such an expert on their team, they will do it without any hesitation. That is because they want to provide their customers with the best experience.
Maintenance Brothers are also great at doing different handyman jobs outside and inside the house. All you need to do is tell them what you want, and they will do it for you. The best part is that they will not leave unless you are satisfied with the work.
So, when you have a huge list of installations and repairs that you need to get done, then visit their website and give them a call now. They will immediately assist you.
11. A Gentleman Who Can
Address: 467 Riddell Rd, Glendowie, Auckland, New Zealand
Services: Décor and furnishing, home maintenance, carpentry, installations, and repairs
Best Known For: Attention to detail and making bespoke furniture
Contact Information: 021 048 4441
This company covers the entire area of East Auckland from Mission Bay to Glen Innes to many other areas. So, you know who to call for all handyman-related work in Mission Bay or the surrounding areas.
It may be the last on our list, but they offer the most brilliant handyman work you will find. They do all the work we have listed above, and they are amazing at creating custom furniture that you can place in your office or home. Their creativity knows no bounds.
You can see their fantastic portfolio on their website to see all their work till now. Once you do, you will want to call them for all these jobs too.
Final Words
These are the 11 best handyman companies in Auckland. All of them are highly skilled and great at what they do. You can go through their details and choose one depending on your budget and preferences. Once you do, you will not regret your decision.
These handyman services care about their customers, and all of them are incredibly reliable. So, please choose one from our list and let them transform your home in no time. You will not be disappointed with your decision.