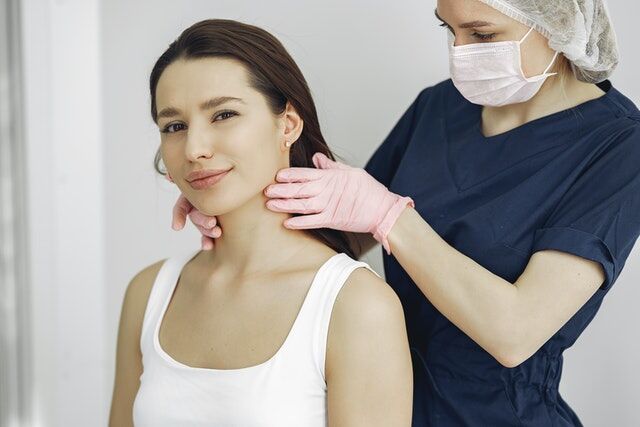 Hair loss is a common problem that affects both men and women. There are many causes of hair loss, including genetics, stress, and hormones. Fortunately, there are many treatment options available. The best way to determine the best treatment for you is to consult with a hair loss specialist.
We have reviewed some of Auckland's top hair specialists! Where you can book consultations with a hair specialist so you can find out what the best course of action is for you.
---
Frequently Asked Questions:
How long does hair transplant last?
The results of a hair transplant are permanent and visible for a long time. As well as being time-consuming, the procedure requires a healing process and recovery period.
How Successful Are Hair Transplants?
The survival rate of hair grafts following a hair transplant is between 90-95%. Essentially, this means that hair transplanted from the donor area to the recipient area should remain healthy.
Can hair transplant regrow hair?
The transplanted hair will fall out within two to three weeks of surgery, but you should begin to see new growth within a few months. It takes 6 to 9 months for most people to see 60% of new hair growth.
Are hair transplants safe?
Hair transplants are generally safe, but bleeding is always a possibility, as with any operation. infection. an allergic reaction to the anaesthetic.
---
1. SRS Hair Clinic
📍 15 Saint Benedicts Street, Eden Terrace, Auckland 1010, New Zealand
☎ +64 9 379 6161
🕘 Monday – Friday 9am – 5pm Saturday 9am – 1pm
🌐 https://www.srshairclinic.co.nz/
Providing hair loss and hair restoration treatments, SRS Hair Clinic is a world-renowned hair loss and hair restoration centre.
Their team has successfully treated thousands of people across Europe, Australia and New Zealand and has achieved outstanding results, giving their clients a boost of confidence and enhancing their self-esteem.
For all types of hair loss, they provide expert advice and the best available solutions, including receding hairlines, general thinning, hereditary hair loss, and more severe and extensive cases such as alopecia areata (patchy hair loss). People who have suffered chemical burns or hair loss due to chemotherapy can also get professional advice from them.
✅ Men's & Women's hair loss
✅ Alopecia Areata
✅ Other types of hair loss
✅ Itchy scalp & dandruff
✅ Beard hair loss
✅ Eyebrow hair loss
✅ Trauma hair loss
Customer Reviews:
I have been using it for the last 8 months and saw good improvements over that time. The drastic hair fall which used to be a daily source of stress for me has reduced a lot, and I am so relieved! Also have been seeing new growth in several areas and my general hair quality is better too. – Google Review
The 7 Best Laser Hair Removal Services In Auckland
---
2. Clive Clinics
📍 300 Queen Street, Auckland CBD, Auckland 1010, New Zealand
☎ +64 9 373 2553
🕘 Monday – Friday 9am – 5:30pm Saturday & Sunday 9am – 4pm
🌐 https://www.cliveclinics.co.nz/
At Clive Hair Clinic, they offer a variety of services to help you achieve your ideal look. Whether you're looking for a consultation, check-up, scalp massage, laser therapy, or haircare purchase, we have you covered. They pride themselves on being the best hair clinic in Auckland, and are dedicated to providing our clients with the highest quality service possible. If you're looking for the best possible care for your hair, look no further than Clive Hair Clinic.
Since 1959, Clive Hair Clinics has treated all types of hair loss, thinning hair, and scalp disorders. The company has clinics in New Zealand and Australia. Their team of trichologists and clinic staff treats clients suffering from hair loss.
The consultants are excellent at listening to the concerns of their clients, analysing the hair loss issues, and explaining the science behind the problem. Their goal is to deliver personalised treatments to each client in order to address the different challenges they encounter with hair loss.
✅ Men's & Women's hair loss
✅ Hair thinning
✅ Alopecia
✅ Sudden hair loss
Customer Reviews:
I had bad psoriasis at the end of last year and the doctors would only prescribe me steroid treatments. I found Clive Hair clinic online and am so happy I made an appointment! My hair is stronger than ever, no more psoriasis and the regrowth is incredible. Thank you so much Dorothy! – Google Review
The 5 Best Hair Removal Cream NZ
---
3. The Hair Clinic
📍 89 Greenlane East, Remuera, Auckland 1050
☎ (09) 523 5999
🕘 Monday, Tuesday & Friday 10am – 4pm, Wednesday & Thursday 10am – 6:30pm
🌐 https://www.thehairclinic.co.nz/
The Hair Clinic offers the highest standard of hair regrowth treatments to help reverse your hair loss journey. The obligation free online test is the perfect place to start your journey with The Hair Clinic. The test will evaluate your hair loss situation and recommend the best course of action for you.
The Hair Clinic has a team of expert trichologists and hair loss specialists who are passionate about helping people achieve the best possible results. The Hair Clinic offers a range of treatment options including medical grade laser therapy, topical medications, and surgery. The team at The Hair Clinic will work with you to develop a personalised treatment plan that is tailored to your individual needs. If you are looking for the best hair clinic in Auckland, then look no further than The Hair Clinic.
✅ Hair Regrowth Treatment Program
Customer Reviews:
I found Face Doctors Remuera/The Hair Clinic because I was eperiencing hair loss from overstyling, and mostly because of PCOS. But between my consult and first appointment a large chunk of my hair got ripped out. I was beside myself and hoping that PRP would help me. Well when I turned up for my second appointment, lovely Nurse Rosie was so taken aback by my progress so far. After just one session! The hole in my head is gone! Can't wait to see what the next sessions bring but so far, I'm absolutely elated. – Google Review
---
Gro – Auckland Clinic for Hair Loss treatment
Remuera Surgical Care Level 1/122 Remuera Road, Remuera, Auckland 1050, New Zealand
https://groclinics.co.nz/
Monday – Friday: 9 am – 5 pm
+64 9-887 4474
auckland@groclinics.co.nz
Procedure
Alopecia, thinning hair, and male and female pattern baldness can all be treated at Gro. Depending on the stage of hair loss, they offer tailored solutions to men and women.
The doctor will suggest products you can use to improve the overall health of your scalp and hair if you are losing hair every day. Aside from this, the clinic also offers refined hair transplant techniques.
With Gro's online clinic, you can access a specialist doctor without leaving your home. Over 40 hair growth specialists, nurses, and doctors make up the Gro team.
---
New Zealand Hair Transplantation Institute
26 College Hill, Freemans Bay, Auckland 1011, New Zealand
https://www.nzhairtransplant.co.nz/
Monday – Thursday: 10 am – 5 pm
Friday: 10 am – 8 pm
+64 9-360 1250
nzhairtransplant@gmail.com
Procedure
The New Zealand Hair Transplantation Institute uses a multiphasic FUE hair transplant system to perform extractions and hair replacement. They are a full-time hair transplantation clinic specializing in facial hair transplants, beard and eyebrow transplants, and correction of areas of hair loss due to accidents.
The institute also offers permanent hair restorations and treats balding men and women with thinning hair. All surgeries are performed by doctors who are full members of the World FUE institute or pending members of the International Society for Hair Restoration Surgery.
Apart from transplantation, the institute can prescribe hair loss medications you will benefit from.
That's A Wrap
You cannot go wrong with any of the clinics listed above if you're looking for a hair clinic in Auckland. They provide a variety of hair loss treatments tailored to your individual needs.
You can use them for regrowth of lost hair or just to improve the overall health of your scalp and hair. Using the latest technologies and techniques, their team of experienced and certified professionals delivers results you'll love.
Their team of professionals will also be able to offer you a consultation, so that you can learn more about their services and how they can assist you. Get in touch with them today to schedule an appointment. It won't disappoint you!