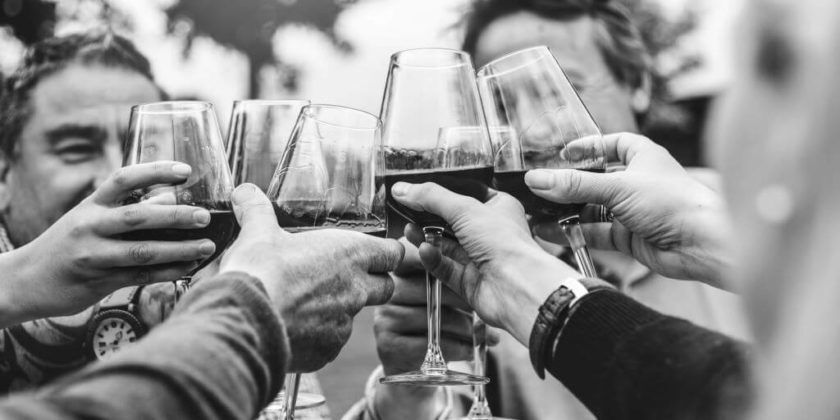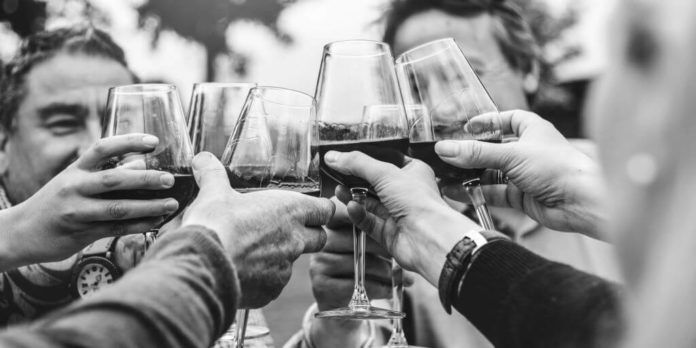 During lockdown, we all dearly missed the experience of having a relaxed dinner with our friends at a fancy restaurant. Spending the night slowly sipping on cheap wine while on a Zoom "party" simply cannot beat ordering cocktails, followed by eating delicious food prepared by a chef. However, the pandemic did its damage since people now have a tendency to feel anxious at restaurants.
What if we told you that there was a way to have a true restaurant experience that won't cause your anxiety to spike? Yes, you heard us right – private dining. Sometimes you can a secluded room, sometimes a private dining area, depending on the restaurant and number of guests. Let's explore the best private dining rooms in Auckland.
The Finest Private Dining Room/Private Dining Space
Soul Bar
Address: Viaduct Harbour, Corner of Lower Hobson Street and Customs Street West, Auckland City, New Zealand 1143
Website: https://www.soulbar.co.nz/
Phone number: + 64 (9) 356 7249
Email: enquiries@soulbar.nz
Working hours:
Monday – Thursday: 11am – 10pm
Friday & Saturday: 11am – 1am
Sunday: 11am – 10 pm
Services: intimate dinners, set menus, vegetarian friendly food, the best cocktails, ideal for group dining
Soul Bar is exactly what the name tells you; a place for your soul. The Soul Bar offers private dining, and goes out of their way to create a menu ideal for the occasion. Any booking for over 15 people will require a set menu. You can select one of our 3 course set menu options; on the night guests will be able to choose their entrée, main and dessert. The Soul Bar interior restaurant can accommodate up to 85 people for a seated lunch or supper. The restaurant terrace can seat a maximum of 40 people. Once you book the private space, you will receive on site catering as well as a private bar and a barperson for cocktails.
The Sugar Club
Address: Level 53, Sky Tower, Corner of Federal and Victoria Street Auckland
Website: https://skycityauckland.co.nz/restaurants/the-sugar-club/
Phone number: +64 9 363 6365
Email: enquiries@thesugarclub.co.nz
Working hours:
Dinner
Wednesday, Thursday and Sunday, 5pm-9pm
Friday & Saturday 5pm-10pm
Drinkery
Wednesday to Sunday: 4pm-closing time
Services: curated wine list, ideal for private dinner or smaller party, private and main dining room
The Sugar Club, sits 53 floors above Auckland City and is considered the jewel in the crown at the top of the Sky Tower. When looking for a private dining space, you can choose between the wine lounge (25-40 guests), the private dining room (for up to 12 guests) and the main dining room (which groups up to 32 guests). It's the perfect spot for almost any occasion. Expect good food, great service, and a good time.
The Best Private Dining Rooms Auckland Has To Offer
Harbourside Ocean Bar Grill
Address: First Floor, The Ferry Building, 99 Quay Street, Auckland City
Website: https://www.harbourside.co/
Phone number: 09 307 0556
Email: auckland@harbourside.co
Working hours:
Every day: 11:30 – 23:00
Services: four different private rooms, ideal for a cocktail party, any business related party, intimate wedding venue, customised menus, banquet & set menu
Located in the famous Ferry Building, this place has some of the best private dining rooms. With a view of Auckland's harbour, you can host both bigger parties or a smaller group. You can practically book the entire venue for larger groups, the deck, the harbour room or the Q room. No matter which private room you choose, you will receive a variety of set, banquet & customised menus available, as well as fantastic service. The interior has been specifically designed to cater to having the true gastronomic experience.
White + Wong's
Address: 149 Quay Street, Cnr Lower Hobson & Quay Street Viaduct Harbour, Auckland, New Zealand
Website: https://whiteandwongs.co.nz/
Phone number: 09 379 6914
Email: viaduct@whiteandwongs.co.nz
Working hours:
Every day: 11am – 11pm
Services: intimate dinner, private dining rooms with different themes, corporate lunches, fresh Asian flavours, two banquet menus
If you want to visit one of the best restaurants when it comes to the Asian cuisine, White + Wongs is where you should spend your evening. If you desire to experience this within a group, all while still keeping it exclusive, you can choose from a few different private dining rooms: Blue Dragon Room, Jade Dragon Room, the Silk Room, Opium den and the Water View Room. The Opium Den is the most popular private room, since it's placed right at the centre of the eatery. Each of these rooms can cater to 6 to 16 guest, depending on the space. Conservatory, including courtyard, can host a bigger group, making it ideal for celebrations with friends or any other bigger parties.
Dining With Privacy
Botswana Butchery
Address: 99 Quay Street, The Ferry Building, Auckland City
Website: https://www.botswanabutchery.co.nz/auckland/
Phone number: 09 307 6966
Email: auckland@botswanabutchery.co.nz
Working hours:
Every day: 11am-11pm
Services: excellent meat, offers private dining, customisable menu, good for cocktail parties
Known for their unique and delicious flavours, this eatery is also amazing for an intimate meal or any kind of celebration. The menu is seasonal, and carefully prepared by Mark Gillespie – the head chef, whenever the time comes. If you want private space at the Botswana Butchery, you can choose between the main dining space (for large groups) and the Mezzanine room. Botswana Butchery is the only place where you can experience the great outdoors by looking at the ocean view, while sharing plates with your friends, family or co-workers, in full privacy.
Non Solo Pizza
Address: 99 Quay Street, The Ferry Building, Auckland City
Website: https://savor.co.nz/non-solo-pizza/
Phone number: 09 307 6966
Email: auckland@botswanabutchery.co.nz
Working hours:
Monday: 11am – 9pm
Tuesday & Wednesday: 9am- 10pm
Services: excellent Italian dishes, Aperitivo, private dining room, restaurant dining, set menus, ideal for intimate dining experience
Non Solo Pizza will easily transport you to a town in Italy with its beautiful outdoor courtyard setting, and fresh food. At Non Solo Pizza, you can enjoy a cocktail or wine in natural light or in the indoor dining space. You can choose your preferred private dining area: NSP Courtyard, Private Dining Room, and restaurant dining. Since each secluded area has the capacity between 30-60 seated guests, Non Solo Pizza is the ideal "go-to" for a celebration with friends, family or for a corporate lunch.
Honourable Mentions
Seafarers was a gorgeous Auckland venue where you could choose between four different spaces for your function – the Green Room, Matisse Room, Tommy's and Seven. Each room was unique and had a special type of charm. The Matisse Room will go down in history as one of the best places to organise special events, intimate dinners (large or small), cocktail parties, meeting rooms, and so on. Here, you would also get the option to choose your own chef for the night. Sadly, the pandemic affected their business and they have not reopened yet.
Dirty Laundry was a fantastic eatery located at 188 Quay Street. It was the pride of Auckland central, and it fit perfectly in the fancy-but-not-too-fancy category. This restaurant was ideal for almost any occasion, as it could host up to a 100 seated guests.
Also Check Out: