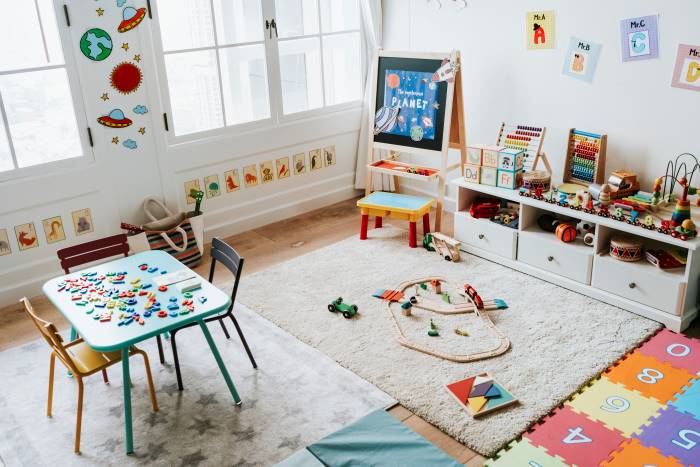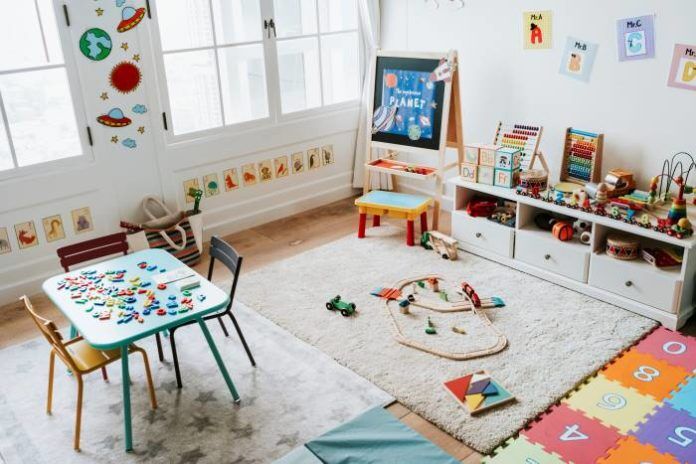 Having a child is not all fun and games. You need to take care of their early childhood and early learning because childhood is the most crucial stage in their life. They are the formative years and building blocks of a child's life.
If you want to provide them with a quality early childhood education, then you need to look for the best daycares. Don't worry, here is the scoop on the best childcare centres for your child in Auckland.
1. Barnardos Early Learning Centres
Services: Home-based early childhood education and centre-based early learning and childcare
Address: 100 Tory Street, Te Aro, Wellington
Operating Hours: 8:30 am to 5:00 pm
Contact Details: 0800 227627 or email at info@bel.org.nz
Best Known For: Quality teachers and exceptional environment
Choosing the right early childcare centre is the best thing you can do for your child, and Barnardos is nothing but the best. It provides two options: Either you can drop off your kids at the centre, or you can avail yourself of their home-based services.
Many families all over Auckland have utilized their centre and home-based services, and they are exceptionally pleased. They are known to have a quality staff that is nothing short of brilliant. They understand what your child needs, and they provide a positive environment where they can thrive.
Centres include an outdoor and indoor space so kids can have the best of both worlds. Their outdoor spaces have many playsets and different objects that enhance the motor and physical skills of the children. So, if you want the best, then Barnardos is the ideal choice for you.
Discover Toy Libraries in Auckland
2. Bambinos Early Childhood Centre
Services: Education and Daycare Program and childcare
Address: 123 St Lukes Road, St Lukes
Operating Hours: 7 am to 6 pm
Contact Details: 09 815 1206 or email at stlukes@bambinos.co.nz
Best Known For: Holistic development philosophy for early learning
If you want your child to thrive in a positive environment, then Bambinos is the place to enroll them at. Strong principles guide their curriculum, and they ensure that the staff, as well as kids, are following this curriculum.
They believe that such a curriculum is crucial to early learning and early childhood development. Their centre is located right at the heart of Auckland, New Zealand and so you will have no problem getting there no matter where you live.
The environment will provide the children with a love of exploration, learning, sense of belonging, and well being, and early literacy with a quality curriculum. Bambinos believes that children need to be grown spiritually, physically, emotionally, and intellectually during their early education, as it sets the tone for the future.
So, if you want a well-rounded childcare centre that holistically cares about the growth of your children, then Bambinos is just the place.
3. The Learning Space
Services: Learning centre
Address: 7 Fleet Street, Eden Terrace, Auckland 1021, New Zealand
Operating Hours: 7:45 am to 5:45 pm
Contact Details: +64 9-377 3734 or email at edenterrace@thelearningspace.co.nz
Best Known For: Enhancing curiosity and exploration in children
Do you want to help your child to become curious and inspiring? If you do, then the Learning Space is the perfect early learning centre for them. They are known for providing a well-rounded experience by helping kids to use their senses for exploration and expression.
Their curriculum is tailored to have a positive impact on your kids, so they can become more confident and question the world around them. This sense of wonder that they provide the children is one of their best qualities. Teachers are also incredibly experienced, and they constantly communicate with the parents so the child can stay at ease.
Keep in mind that spaces in this early childhood education centre are minimal. They believe in providing full attention to children, so they only take twenty-three children at one time that are between the ages of 3 months to 3 years. That allows the parents, teachers, and children to form a strong and well-rounded relationship.
4. Li'l Champs Blockhouse Bay Early Learning Centre
Services: 20 hours of early childhood education with a special transition to school program and childcare
Address: 57 Terry Street, Blockhouse Bay, Auckland, New Zealand
Operating Hours: 7:30 am to 6 pm
Contact Details: 09 627 6274 or email at info@lilchamps.co.nz
Best Known For: Cultural diversity and instilling a sense of social responsibility
Li'l Champs is well known for having an incredibly spacious and light centre that provides children with the best early childhood learning and education. Apart from providing high-quality teachers and a thriving curriculum, it also helps children join community outreach programs.
That is because the location of the learning centre is right in the suburb where there is significant cultural diversity. The centre aids children in helping those around them through various projects. However, the best part is that the centre is culturally diverse.
Being culturally diverse is a good thing because it means that your children will not be socially restricted. They will be able to mingle with children from different cultural backgrounds, and that will help them in being more accepting from an early age.
The location of the centre is also right opposite a playground, so your kids will get to go outdoors too. The childcare centre takes full advantage of the playground, as they believe it helps the children to work as a team and enjoy physical and social growth.
If you are looking for an early childhood learning centre in Auckland that is diverse and socially responsible, then Li'l Champs can help your champ to grow in every way.
5. Kindercare Botany Learning Centre
Services: Childcare and quality early childhood education program
Address: 138 Golfland Drive, Golflands, Auckland 2013, New Zealand
Operating Hours: 7:15 am to 5:30 pm
Contact Details: 09 273 3088 or email at botanydowns@kindercare.co.nz
Best Known For: ECE qualified teachers and sensory-rich environment
If you want your children to have the feel of home at an early learning centre, then Kindercare is a great option. The teachers are highly qualified and provide outstanding care to the children. However, the best part about this learning centre is that it provides an environment that is best suited for your kid's developmental stage and age.
They provide an outdoor and indoor environment that is sensory-rich, so your child can do well and thrive socially, physically, emotionally, and intellectually. The teachers provide a curriculum that supports the developmental journey of your child.
So, if you want your child to have the best support in their developmental journey, then Kindercare is the answer to all your worries. They will ensure that your child becomes competent, confident, and has a spark for curiosity during early learning.
6. Aubrey Early Learning Centre
Services: Childcare and four-year extension program to transition to school
Address: 71 Aubrey Rd, Silverdale/Stillwater, 0993, Auckland
Operating Hours: 8:00 am to 5:30 pm
Contact Details: 027 248 3746 or email at elc.aubrey@gmail.com
Best Known For: Helping children learn through play in early childhood
The Aubrey Early Learning Centre is a rural kindergarten and daycare that provides a high-quality early childhood learning experience to the children. Many families that surround the regions of Red Beach, Orewa, Stillwater, Wainui, Silverdale, and Whangaparaoa send their children to this daycare and kindergarten.
It has a stellar reputation and families are happy with their service. The role of teachers at this learning centre is to provide adequate support and resources to children so they can become curious and learn on their own while engaging in play.
They provide an outdoor and indoor environment as they encourage children to participate in play and games so they can learn the value of working as a team from an early age. The teachers are in constant communication with the parents so both of them can work together to support the child's development in the best manner possible.
If you live in North Auckland, then The Aubrey Early Learning Centre should be on the top of your list as it is truly one of the best in the area.
7. Growing Minds Early Childhood Centre
Services: Childcare and early childhood education
Address: 72 Sunset Road, Glenfield, Auckland 0632, New Zealand
Operating Hours: 7:30 am to 6 pm
Contact Details: 021 108 3385 or email at growingminds@xtra.co.nz
Best Known For: ECE qualified teams and positive environment
Parents always look for the best teachers and teams when choosing a childcare centre because they want their children to experience positive growth. If you want the most passionate teachers to support your children's early childhood journey, then Growing Minds is the place where you can enroll them.
Their centres are open, spacious, and tailored to the needs of your children. That is because children of different ages need different stimulation, and that is exactly what they have achieved. They encourage children to play outdoors every day so that they can experience even further growth in early learning.
If you are looking for a well-rounded space with qualified teams and individuals, then this is the best childcare centre.
Final Words
These were the top seven early childhood education centres in Auckland. You can further research on these daycares and pick the best one for your children depending on their age, developmental stage, and your area. Any one you pick is guaranteed to have a positive impact on your child's early learning journey.