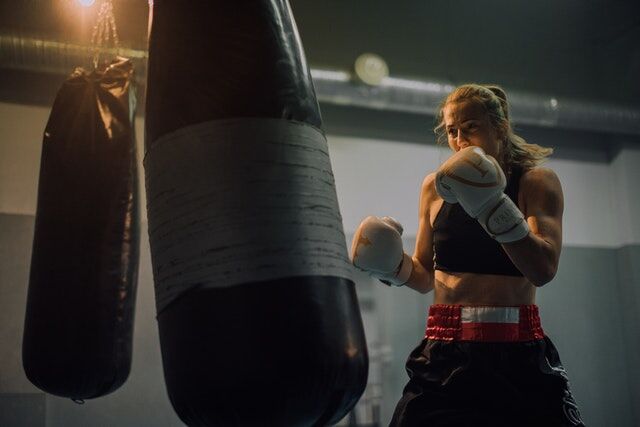 Do you want to try boxing? Boxing is a good cardio exercise. It trains endurance and cardiovascular strength and helps to maintain a good heart condition. What better place to learn boxing than in a boxing gym? Below are our top picks of the best boxing gyms in Auckland in no particular order:
Shane Cameron Fitness
8/129 Onewa Road, Northcote, Auckland 0627, NZ
Monday – Sunday: open 24 hours
+64 9 480 2456
scf@shanecameronfitness.co.nz
Shane Cameron Fitness provides a supportive and fun environment where you can improve your health and engage in the ultimate full body workout. They have a cardio and weight area and conduct more than 40 classes a week. The classes are designed to suit all fitness levels and experiences, and the gym is open all day throughout the week.
Their trainers are experienced and friendly, and you can choose between tailored and group fitness classes. There is an option to join a free class for a while, and instructors organises challenges to encourage consistency where the winner earns a prize.
City Kickboxing
10 Haultain Street, Mount Eden, Auckland 1024, New Zealand
http://www.citykickboxing.net.nz/
Monday – Friday: 6 am – 8:30 pm
Saturday: 9 am – 1 pm
info@citykickboxing.net.nz
The instructors here offer personal training in kickboxing, mixed martial arts, Brazilian jiu jitsu, and strength and coordination. The facility measures 4500 square feet and includes lockers, showers, 18 hanging bags, and functional weights. Trainers also have access to a full-sized professional boxing ring, professional hexagon, and multiple chin-up rigs.
The gym offers various the ultimate full body workout and various boxing classes. Therefore, the price varies depending on the option you choose. Regardless, members have unlimited access to all classes. All trainers at City Kickboxing are experienced expert fighters with exceptional boxing skills and have spent years in the field as a participant and a trainer.
9Round – Ellerslie, Auckland
2 Robert Street, Ellerslie, Auckland 1051, New Zealand
https://9roundfitness.co.nz/special/ellerslie/
Monday – Friday: 5:30 am – 10 am, 12 – 8 pm
Saturday: 7 am – 1 pm
+64 27 976 8633
9Round has various facilities designed to promote a hygiene-friendly experience. Trainers are also around students to provide motivation regardless of their fitness level. Unlike most gyms, 9Round does not have a strict schedule. Instead, students can show up on their schedule and don't need to worry about lateness.
Apart from physical activities, you can use the 9Round nutrition app to track your development. The weekly classes and one on one sessions are held in a fun environment.
SPARTAFIT
45 Woodside Avenue, Northcote, Auckland 0626, New Zealand
https://www.spartafit.co.nz/
Monday and Wednesday: 6 am – 8 pm
Tuesday and Thursday: 9 am – 8 pm
Friday: 6 am – 7 pm
Saturday: 9 – 11 am
+64 9 418 3178
info@spartafit.co.nz
SPARTAFIT uses functional bodybuilding, conditioning, and strength methodologies to help members achieve ultimate full body workout. As a result, their boxing classes are adaptable for people at any level of fitness or age. They use effective movements and facilities and offer various functional fitness classes for club members. For example, you can choose between group fitness, personal training, and martial arts.
Apart from boxing and other activities, SPARTAFIT offers chiropractic sessions you can use to improve your strength and mobility.
Jai Thai Boxing Gym
76 Anzac Avenue, Auckland CBD, Auckland 1010, New Zealand
https://www.jaithaiboxing.com/
Monday and Wednesday: 6:15 am – 9 pm
Tuesday and Thursday: 6:45 am – 9 pm
Friday: 6:15 am – 8 pm
Saturday: 8:45 am – 12:30 pm
Sunday: 8:45 am – 11:30 am
+64 9 366 3980
auckland@jaithaiboxing.com
Jai teaches the art of Muay Thai or Thai Boxing. They have facilities in Auckland and Wellington and hold over 40 classes a week. Jai offers personal training and a small group session, and you can choose between different membership options.
Their membership is divided into personal training, concession passes, and kid's classes. Before paying for any, you can enjoy a free trial to know if it is for you or not. The trainers at the Jai Thai Boxing Gym are veteran fighters and trainers with years of experience in the field.
Clinch BJJ & MMA
38 Richard Pearse Drive, Māngere, Auckland 2022, New Zealand
https://www.clinch.co.nz/
Monday: 6 – 7: 30 pm
Tuesday: 5:30 – 6:30 pm
Wednesday: 6 – 7:30 pm
Thursday: 6 – 7 pm
Saturday: 8:30 – 10:30 am
+64 21 222 1318
enquires@clinch.co.nz
Clinch BJJ is a mixed martial art and Brazilian Jiu-Jitsu gym for adults and children. It is a great place for beginner and advanced learners, as it focuses on conditioning and intense fitness programs.
Trainers teach standup and striking, takedowns, ground control, and various other moves. Apart from this, they offer adult martial arts and kickboxing classes and junior martial arts classes. Plus, they offer a 100% money-back guarantee on membership subscription if you are not satisfied with your training in the first week.
INVICTUS – The people's gym
80 Delta Avenue, New Lynn, Auckland 0600, New Zealand
https://invictusgym.co.nz/
Monday – Sunday: open 24 hours
+64 210 565 636
admin@thepeoplesgym.co.nz
INVICTUS is a gym and a club where you can train to achieve your boxing and fitness goals. They have various membership plans that grant access to full gym access, free fitness orientation, and unlimited Wifi.
The gym primarily offers Brazilian Jiu-Jitsu and provides top-quality physiotherapy treatments to help you recover faster and move easier, and is an ideal place to learn self defense skills and prepare for competitions. They offer a large variety of pin and plate-loaded machines, free weights, cardio equipment, and a functional area.
Boxing Alley
65 Parnell Rise, Parnell, Auckland 1052, New Zealand
https://boxingalley.net/
Monday – Friday: 5:30 am – 1 pm, 4:30 pm – 8:30 pm
Saturday: 7:30 – 10:30 am
Sunday: 9 – 10:30 am
+64 21 720 666
hello@boxingalley.co.nz
Boxing Alley offers tailored exercises and fitness sessions for individual, students, and corporate bodies. Their workout routines are divided into categories to help participants get the best results. For example, there is a separate class for beginners and experts.
All boxing alley classes are divided into sessions and are available to anyone regardless of age, weight, ability, or body type. Plus, boxing alley has a mobile app for updates about membership and sessions.
Conclusion
Fun and effective boxing is only possible in a fun environment. The businesses we have reviewed above offer customized and general plans for students and have various desirable features.